Foldable Smartphones: It's Time for the Clamshell!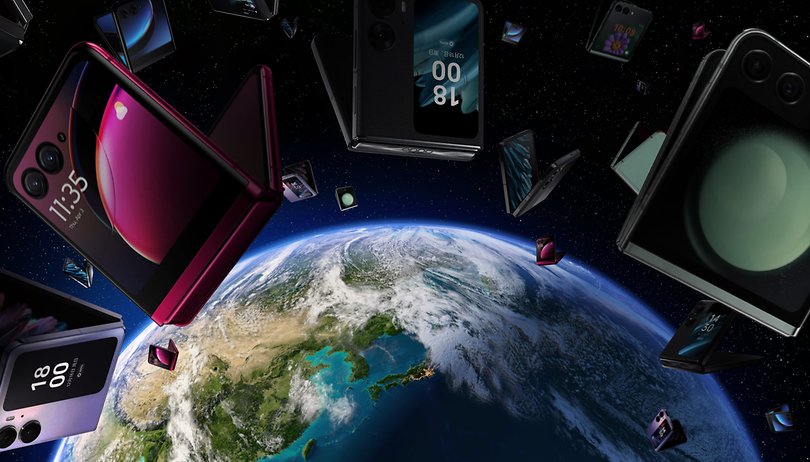 The Galaxy Z Flip 5 or Motorola Razr 40 Ultra? These are foldable smartphones in the clamshell form factor that stamped their mark in 2023. They are more relevant, more powerful, more beautiful, and now, more interesting than ever before. The thing is, how did they end up in this position? How can they continue to evolve moving forward? I'd place my bets on the future of foldable clamshell smartphones in this article.
A few months ago, I wrote an opinion piece about why it was inevitable that your next foldable smartphone would be a clamshell device. I've never been a fan of phablets, and when the Royole FlexPai was unveiled, I thought it was a shame that the foldable smartphone concept was being exploited to end up with an even bigger device in your hand. I eventually warmed up to the idea, until Samsung released its Galaxy Z Flip. Be it nostalgia or simple sentiment, I've always found the folding clamshell format to be relevant.
However, for several years now, Samsung has been neglecting this format. The release of the Oppo Find N2 gave me enough hope to believe that this format represents the future of foldable smartphones. Six months after that first article, it's time to take stock of the situation. I'd like to explain why, in my opinion, 2023 is the year of the foldable flip smartphone.
(Almost all) Manufacturers have understood the benefits of the clamshell form factor
The problem with foldable clamshell smartphones was that they offered nothing more than a compact form factor. However, as mentioned in my previous article, things are changing as manufacturers realize the importance of making this format more functional.
The revolution was launched by the Razr 2022 (review), followed by the Find N2 Flip (review), and above all, the Razr+ 2023 Matt reviewed earlier this year, which truly represents what a foldable clamshell smartphone should be. Indeed, it solved all the problems of its predecessors, starting with the most important one: the practicality of the cover screen.
With its 3.6-inch area, the Razr 40 Ultra can be used to do everything without opening it fully, thanks in particular to the fact that the external screen can be used to launch actual applications instead of just widgets.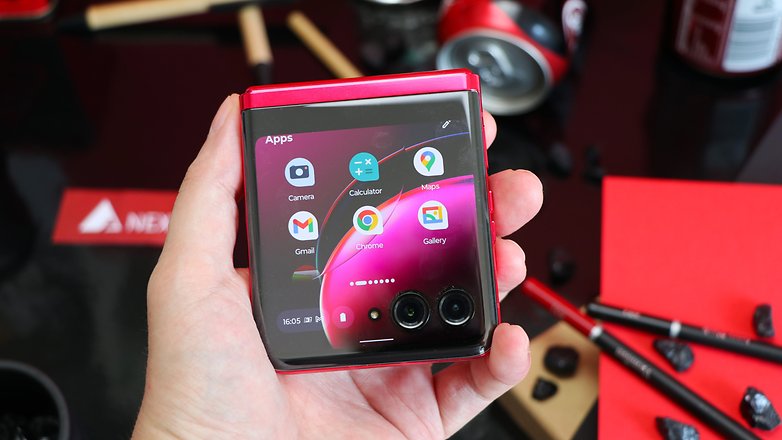 However, although the Razr 40 Ultra represents an advanced leap and succeeded in combining compactness and functionality, it remains the only one to have achieved this feat to date. The Galaxy Z Flip 5 (review), Find N2 Flip are not yet up to scratch, and have not gone all out in improving the user experience.
These models show that manufacturers are not doing enough to improve the user experience. Despite all its efforts, the truth is, Motorola is not a major phone manufacturer in the global smartphone market to encourage others to follow in the footsteps of the Razr 40 Ultra, despite its success. The only notable Android phone manufacturers capable of doing so are Samsung and Xiaomi.
Samsung is still not up to scratch as evident in the Galaxy Z Flip 5's cover screen, which is limited to the use of widgets. As for Xiaomi, it doesn't yet offer the foldable clamshell format even in China, where it sells its foldable smartphones.
Manufacturers will also have to make significant improvements to features such as the crease in the middle of the screen, the quality of its camera modules, and fast charging capability.
The Galaxy Z Flip 6, for example, could have the same camera modules as the S24 Ultra or Z Fold 6. Once manufacturers really understand that making foldable clamshell smartphones more functional like the Razr 40 Ultra is the key to their success, their wallet-sized cousins will have their work cut out for them.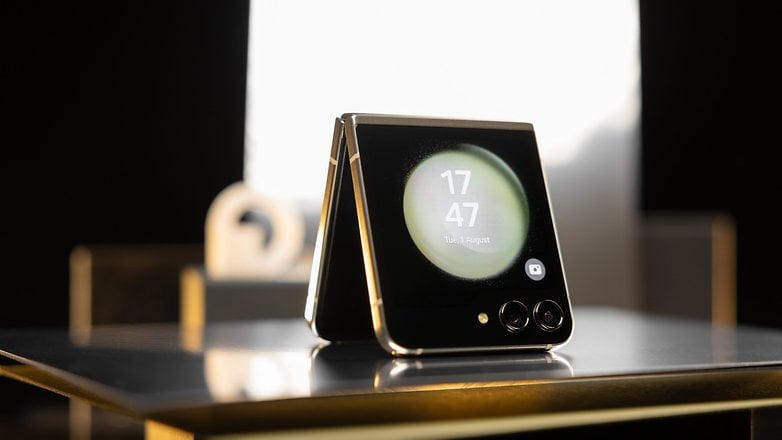 Foldable clamshell smartphones will boost the smartphone market, but...
While 2023 is shaping up to be the worst year for the smartphone market in 10 years according to a Counterpoint report, another Counterpoint report claimed that sales of foldable smartphones are set to increase this year.
It's worth noting that if users do not differentiate between the formats and just limit themselves to the foldable format in general, they'll choose a foldable clamshell smartphone because that's the cheapest format and logic would dictate that people would choose the most affordable price. In this case, foldable clamshell smartphones will indeed be the best-selling model because they'll represent the gateway to the world of foldable clamshell smartphones.
If they don't target the price first, sales won't be boosted by default. If users are more prone to picking up the foldable format and pay attention to the user experience, they will turn to this format even if it's more expensive than the clamshell format, since it is the one that corresponds to their needs.
To back up my claim, Samsung is using very different marketing strategies for its Galaxy Z Fold 5 and Z Flip 5. As the video below shows, the Galaxy Z Fold 5 was marketed as the "central hub for productivity and multimedia". The Z Flip 5, on the other hand, was marketed as "pocketability", i.e. the cool, trendy smartphone that's easy to put in your pocket, with "self-expression" for selfies and design.
So there's nothing to suggest that foldable clamshell smartphones will necessarily win the war, since people's choice will be based on the user experience they're looking for.
Will the more affordable price be enough to make foldable clamshell smartphones the number one choice for users, to the detriment of user experience, and make them the sales leader? We'll find out in the coming months/years.
The first truly affordable foldable will be a clamshell and not a wallet form factor
As my colleague Antoine explained in his article, foldable smartphones are currently very expensive. But if there's one point on which foldable clamshell smartphones seem to have an edge over the wallet format, it's the potential for cost reduction.
Looking at the latest wallet-sized foldable smartphones released, this format seems to be reaching a plateau. Our comparison of the Galaxy Z Fold 5 and Z Fold 4 showed that Samsung hasn't made any significant improvements to the point of basing its keynote on details like the hinge. Honor also seems to be in this situation, since the Magic V2's main improvement is its thinness.
These models also seem to be condemned to being only high-end smartphones. Take the Galaxy Z Fold 5 (review), for instance. With its triple camera module behind, two selfie cameras, an interface that mashes a smartphone and tablet, and the resolution of its screens, Samsung cannot afford to put a mid-range SoC like the Snapdragon 7+ Gen 2 or a small 3,000 mAh battery inside.
The user experience of classic foldable smartphones, combining excellent productivity and multimedia capabilities, forces them to offer a high-end specification.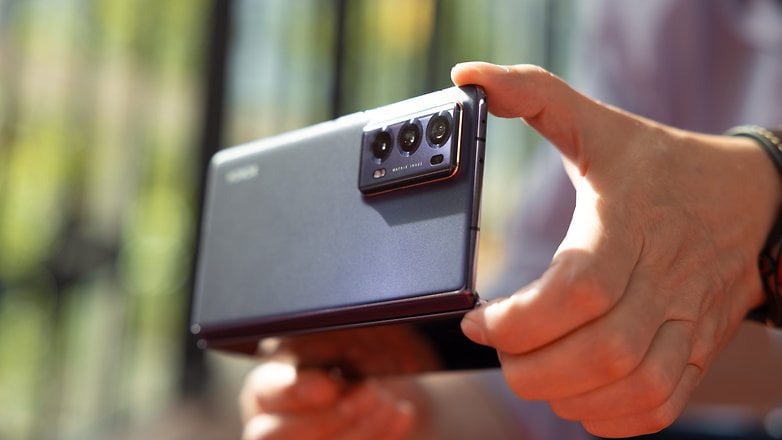 This is not the case with foldable clamshell smartphones, as they offer manufacturers more options when making technical compromises. Basically, a foldable clamshell smartphone is still a normal smartphone that's capable of being folded in half. Manufacturers can therefore afford to make compromises that are less limiting for them and more readily acceptable to users.
Motorola, for example, succeeded in doing this with its Razr 2023, which is impressive despite its smaller cover screen or mid-range SoC.
If Samsung were to introduce a Galaxy Z Fold 6 without a cover screen, it's clear that the format would lose all meaning. It would be like using your big tablet to take photos or even make calls.
Conversely, the Galaxy Z Flip 6 could retain the compactness argument even without a cover screen. I admit it wouldn't be ideal, but who knows? Maybe users would be willing to accept this compromise if it really brings down the price. In any case, it would be technically feasible, which would not be the case with the Fold 6.
The scope for experimentation with foldable clamshell smartphones is much greater than with conventional foldable smartphones. With choices like plastic instead of glass for the back, we could have much more affordable models roll out.
Manufacturers therefore have the choice of doing more or less, while still managing to meet the needs of a wide range of customers who are increasingly ready to embark on the discovery of this format.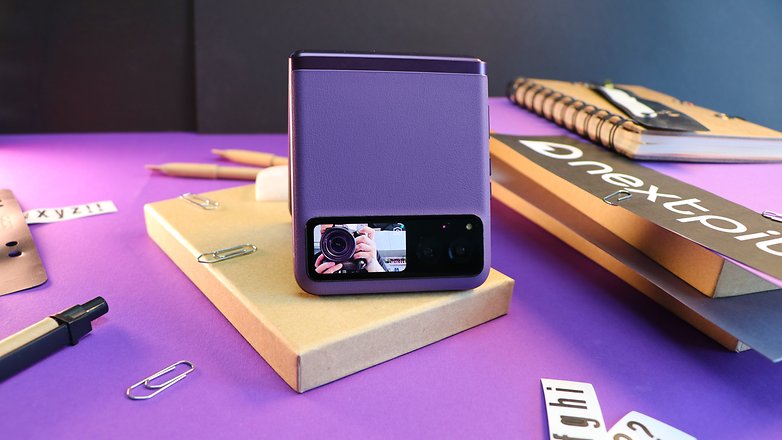 Conclusion
To conclude, whatever happens, 2023 will go down as the year when foldable clamshell smartphones grew up to reveal their potential.
The increasingly relevant format is driving market growth and pushing manufacturers to explore its hitherto neglected potential, if you can call it that.
However, there's still a long way to go, and clamshell foldables will have to prove their worth against wallet foldables. As a fan of the format, I think it's only a matter of time before the Z Flip becomes the star of Galaxy Unpacked ahead of the Z Fold.
In the meantime, the fact that current models have managed to combine compactness and functionality gives hope for the future of this format.
What do you think of this post? Will you finally listen to reason and pick up a clamshell phone?