Facebook Messenger problems and solutions
Update:

Instructions updated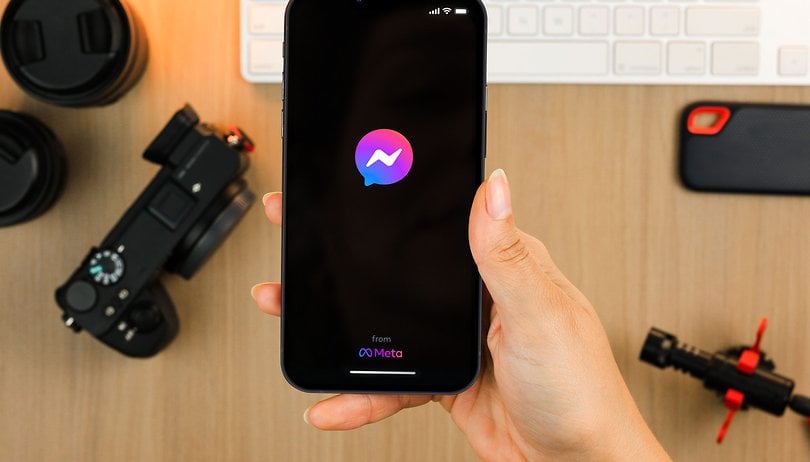 For some time now, Facebook Messenger has been a standalone app, separate from the Facebook application. This has made it a more powerful messaging service capable of competing with its cousin, WhatsApp. Its independence also makes it hungry for battery and memory, however, and it now comes with its own set of concerns. Here's what to do when Facebook Messenger is not working on your Android phone.
Jump to
Is Facebook Messenger down?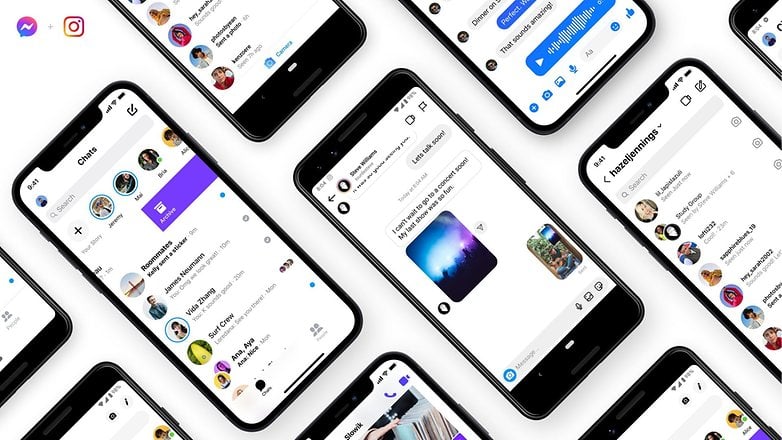 Before you start pulling your hair because Facebook Messenger isn't working, it would be a good idea to check if the issue is being caused due to an outage. It is not uncommon for Facebook services to go offline at times, and there have been several instances of this happening in the past.
One of the ways you can check for outages is to visit the Platform Status page for Facebook. This page usually lists ongoing outages. There are third-party services like IsItDown and Downhunter that can help you check the status of Facebook Messenger. If the issue is on Facebook's end, the only option is to wait or use an alternative messaging service.
Check the status of Facebook Messenger using a web browser
Before you start troubleshooting Facebook Messenger issues on your smartphone, it would be a good idea to check if you can access the service using a web browser.
Access Facebook Messenger via your browser:
Simply open your web browser and go to https://www.messenger.com/.
Log in with your username and password.
You should be able to access your messages within the Facebook website, old-school style.
Try Facebook Messenger Lite
Another way to go about this is to install a pared-down, less resource-intensive version of Facebook Messenger called Messenger Lite for Android devices. Some people actually prefer using Messenger Lite over its bloated cousin because it uses fewer resources (especially RAM and storage) and was generally thought to be less buggy.
Get Messenger Lite from the Google Play Store.
Download, open, and log in with your credentials.
Enjoy messaging as usual, with a streamlined appearance and just the essential features.
Fix Facebook Messenger errors on Android
Let us now take a look at some of the more common errors that you may encounter with the Facebook Messenger app for Android smartphones.
Facebook Messenger: 'Please check your internet connection and try again' error
This is among the most common errors that you may come across while using Facebook Messenger on your Android phone. Many people have complained about an error message that says, "Please check your internet connection and try again" when trying to use Facebook Messenger. Please follow these steps to try and fix the issue.
Open the Settings menu on your Android phone.
Go to System and then tap on Date & time (the menu options may change depending on the Android skin your phone has).
In the Date and time menu, ensure that the options Set time automatically and Set time zone automatically are selected.
Once this is done, go back to the Settings menu.
Open the Apps menu.
Select All apps.
Look for Messenger in the list of apps and tap the option that says Force stop.
Once this is done, go back to the home screen and try opening Facebook Messenger again, and the issue should be fixed.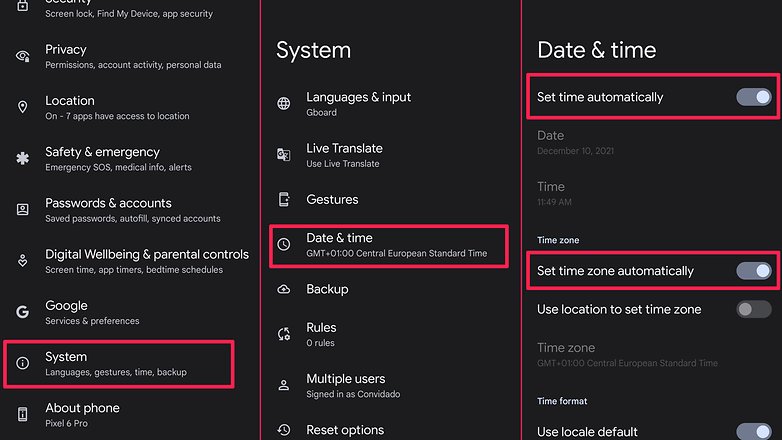 The steps for iPhone users are a bit simpler:
Open the Settings app.
Choose General.
Tap Date & Time.
Activate the Set Automatically option.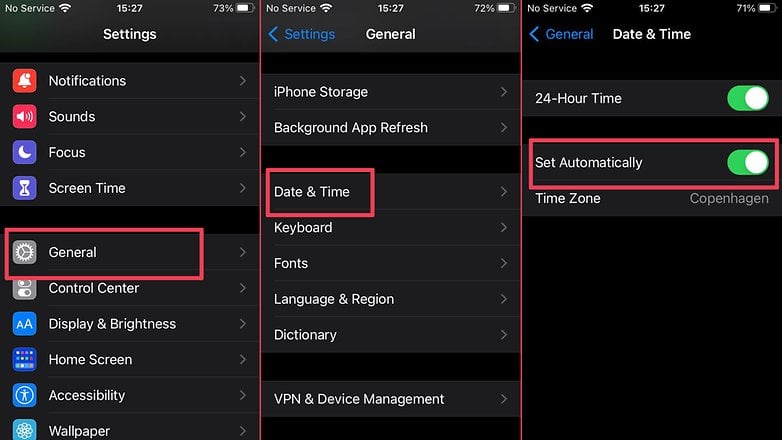 Fix the 'Unfortunately, Facebook Messenger has stopped' error
This is another (relatively) common issue that many people face with Facebook Messenger on Android. A possible fix for this issue can be achieved by taking the following steps:
Open Settings.
Select the Apps or Apps & notifications option.
Tap See all Apps.
In the app list, select Messenger.
Select Storage & cache.
Tap Clear cache.

On older Android versions, the Clear cache option will be shown on the previous screen.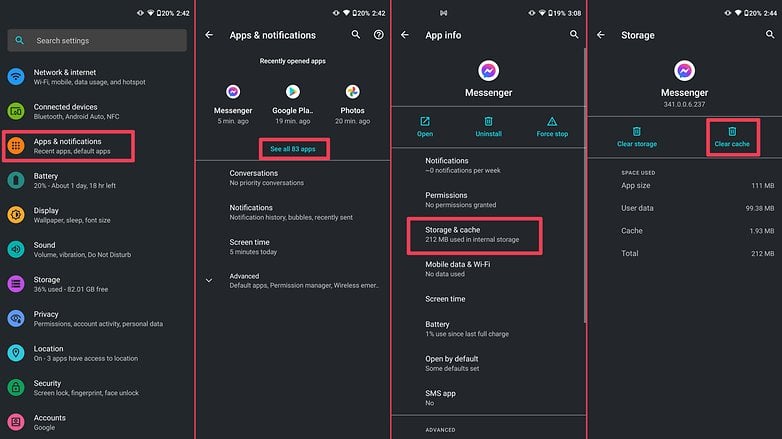 If this doesn't solve your issue, it might be a good idea to uninstall and reinstall Facebook Messenger. But before you do that, open the Google Play Store on your phone and check if there is an update available for Facebook Messenger. If yes, install the update and check if the issue is resolved.
In fact, the same solution can be used for issues like the one described below. Although, we have suggested a slightly different method.
I can't send or receive messages on Facebook Messenger
If you're trying to send a sticker to your friend and Facebook Messenger is not delivering your vital correspondence, do not despair. Although the situation may seem desperate beyond all comprehension, the solution could well be simple. Ensure, firstly, that the app is up-to-date:
Open the Google Play Store app.
Tap on your profile picture.
Select the Manage apps & device option.
Tap Update all to update every installed application or See details to choose which ones to update.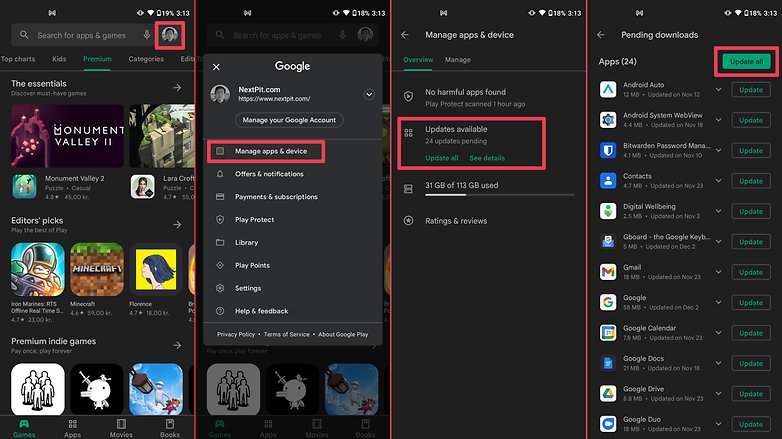 For iPhone users, open the App Store app, tap your profile icon at the top of the screen, and then tap on the Update button next to the Messenger app.
Alternatively, you can update the Messenger app directly via the app stores pages:
All (or some) of my messages have disappeared
If you've accidentally deleted your messages, which is not easily done, then you're out of luck; they're gone. But maybe you just archived them, in which case you are in luck. Open the Messenger app and follow these steps:
Tap on your profile picture at the top of the screen.
Choose Archived chats.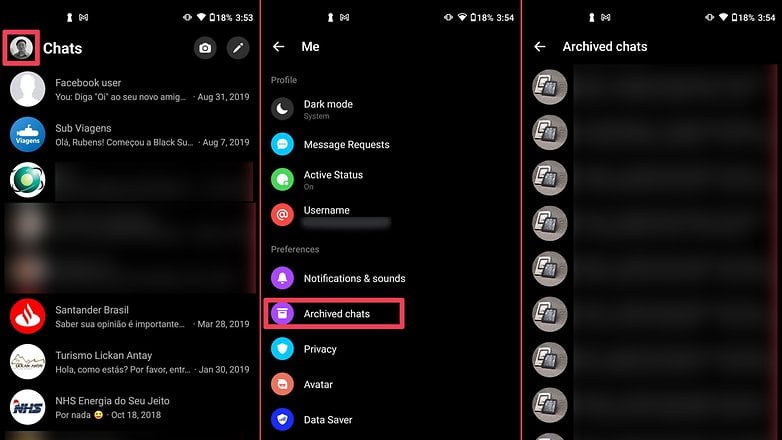 On the desktop site, click on the "..." button at the top of the contact list and then select the Archived chats option.
Let us know in the comments if there are any Facebook Messenger problems you're struggling with, and we'll do our best to address them.