Crappy image quality: This is why no phone can replace my camera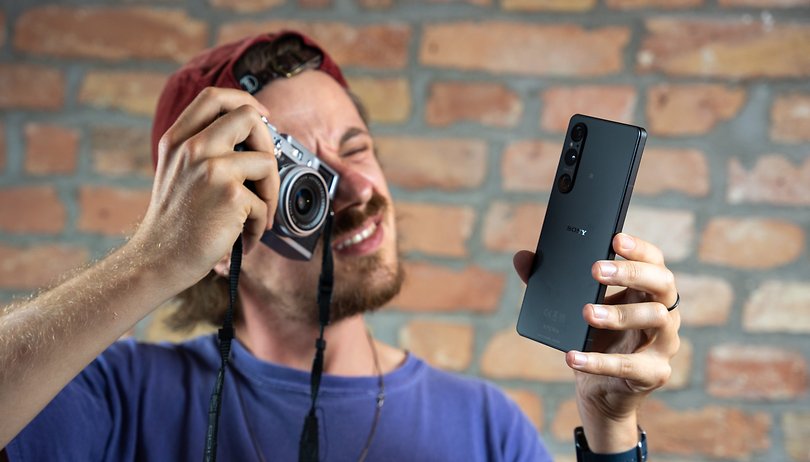 "Somehow you get the impression that Sony doesn't want to cannibalize [sic] its system cameras."—as was mentioned in a comment on my latest smartphone review at nextpit. While smartphone manufacturers continue to improve the image quality in their handsets, one thing is becoming increasingly clear to me: it's not because of image quality that I prefer to shoot with cameras. Let me explain this matter in greater detail!
Over the past few days, I've taken hundreds of pictures for my Sony Xperia 1 Mark V review. This is a smartphone whose main camera can easily approach the image quality of high-quality compact cameras thanks to its neutral color profile and Sony's new Exmor-T sensor.
The photos are sharp, they have an excellent dynamic range, especially for RAW images, and can be wonderful, individual shots that are given a creative look in post-processing. You will be able to check out my image gallery containing processed RAW images below.
These photos offer me almost the same editing possibilities as the RAW photos taken by my Sony Alpha 7 IV, which I use as my to-go shooter as well as on a professional basis. I found it to be really impressive, since Sony's smartphone is a whopping 1.4 kg lighter than my standard camera and lens combo, tipping the scales at a mere 187g. So, which camera did I take with me on a weekend trip with friends?
Image quality vs. memories
That was a trick question—I took a compact camera from Fuji. The Fuji X100 weighs just under 500g, shoots images at a single focal length (35 mm), and is completely outdated in pretty much every department. It offers significantly worse autofocus than the Xperia 1 Mark V, its images are less sharp, and overall, I would rate the image quality as "worse". However, how relevant is that if you want to capture memories for yourself and for your friends on the same day?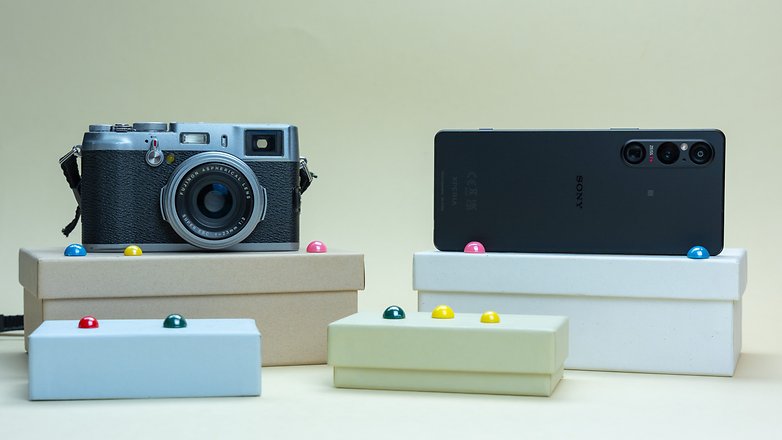 Let's turn the tables for a moment: when I'm out and about with my friends, do I really want to have my smartphone in my hand all the time, complete with notifications, incoming work and personal mails, and calls?
Will any of them criticize me afterward that photos from the dark halls of the Babelsberg Filmpark contain quite a lot of image noise? Also, will it bother me if I were to look at the photos again in three months' time, whether they have been printed or just viewed from my notebook screen?
Don't get me wrong, good image quality is essential. My product photos here on nextpit, the pictures from model shoots or other professional assignments have to look as good as possible. I don't need half of the pictures looking all blurry or having to send each photo through the AI denoising route in Adobe Lightroom.
This leads to the million-dollar question—are modern camera smartphones, with their high image quality, any good for such situations?
This is what smartphones lack compared to cameras
In these situations, I need tools that are reliable and I know inside out. If the lighting mood or my subject suddenly changes, I have to be able to react to it in the shortest possible time with the right settings. Otherwise, I would miss a moment or the model gets nervous because she would be wondering what I'm doing there for so long. It can sound rather tense, which you can see that in the photos later.
The Sony Alpha 7 IV—like most system cameras, allows me to set numerous settings via large buttons that I can operate with gloves on if necessary or whose assignment I can individualize. Focal length and focus can be changed via knobs and switches without any effort or loss of quality. I can also view the captured images via a rotating ring to make sure that the photos really turned out well. All of these become second nature over time.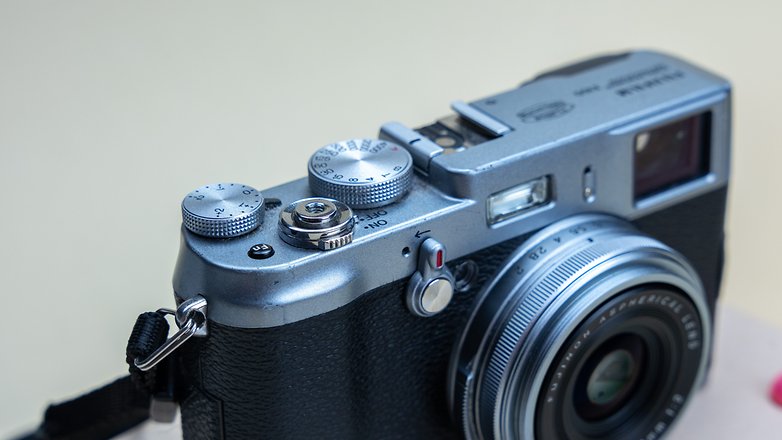 This is because pressing buttons, just like their assignment on a physical object, passes as muscle memory over time. Touchscreens, however, remain a sheet of glass, even if you were to use them for years. They are very difficult to operate blindly without thinking. Sony knows this, which is why even Sony's excellent camera app relies on tiny buttons.
Speaking of displays: I can rotate and swivel the screen of my camera, which admittedly is nowhere near the quality of the Xperia 1 Mark V. This gives me access to new angles. This opens up the avenue for new angles and perspectives that I would shy away from with a smartphone due to reflections.
For conventional viewing angles, I have an optical viewfinder that shows me the composition of the image in even greater detail. I can even reliably check on the sharpness once the images are within the virtual grid.
All of this leads to much better control over my images and also to my being able to implement my creative ideas more effectively. Wouldn't you know it, it is significantly more fun to have a camera in my hand while taking pictures. A tool that clicks, whirs, and is representative of a certain craftsmanship.
So are smartphone cameras a gimmick to me?
No, of course not! There's a hackneyed saying about cameras that I might quote this once with reservation: "The best camera is the one you have with you right now." By that definition, smartphones are perfect, of course.
Perhaps at this point, we also need to make a fundamental distinction between "intended photography" and "incidental photography". This is because my cameras and I, we intend to go snap some photos on purpose. There are also occasions when we appear together. It is all premeditated—I clean them and think about the accessories I need. It's like going for a drive in a sports car, a classic car, or on a high-end e-bike on the weekend.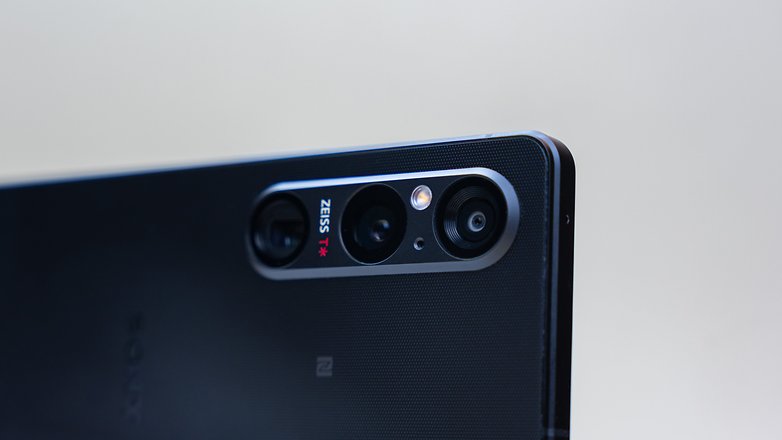 Casual photography always happens when something unexpected crosses my path. That's why the photo portfolio on my iPhone is so much more diverse than the nearly 20,000 photos on my external hard drive. Snapshots from friends to moments captured secretly.
It is a mixed bag of photos with notes or event posters that I just want to remember quickly. In these situations, I love smartphone cameras and I don't want to miss them in everyday life any more than you do.
And yet, I'm bothered by the eternal discussion of how smartphones will soon replace "real" cameras. Manufacturers have been on this bandwagon for a long time and tell me in press briefings that professional photographers will buy the Xperia 1 Mark V for their work.
Yes, maybe, but certainly not to replace their tools, which they've spent years honing their skills and learning how to use them, not to mention having already invested in an ecosystem of lenses, accessories, memory cards, and more.
What I'm saying is that photography is more than just image quality
So once again, we've fallen prey to the marketing schemes of smartphone manufacturers. This is because we are constantly discussing the fact that a good photo must be of the highest possible image quality. Sharpness, colors, megapixels, and other metrics are discussed before we even look at what is in the photo itself.
Last Sunday, I attended an exhibition by the Japanese photographer Daidō Moriyama. If we were to set this as the standard, all of his pictures would be bad. His style is often described with the Japanese words "Are, Bure, Boke"—rough, blurry, and out of focus.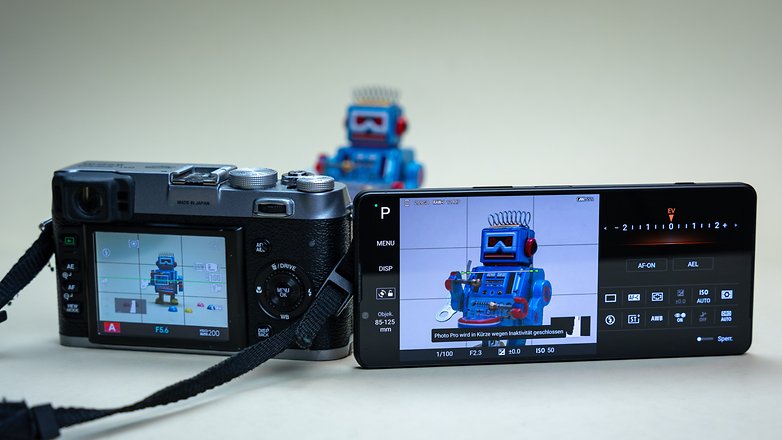 Despite this, or precisely for this very reason, they are terrific pictures that gave me insights into situations and places, away from technical requirements, that have never quite let me go since. And isn't that what taking pictures is all about? It is about being able to empathize with situations and places we're not even in anymore, or have never been?
Let's talk about it in the comments, and please: every opinion is just as valuable as your own!