Go Beyond Texting: Use Check-In on iPhone & Apple Watch!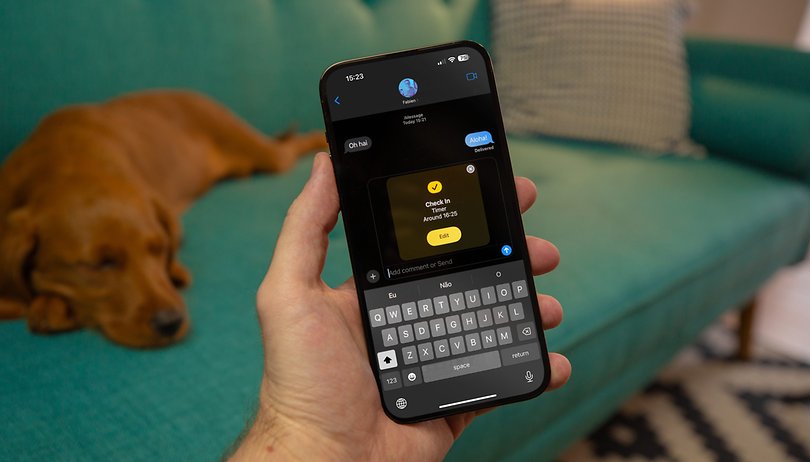 Apple's own messaging has always been a core service for its devices like iPhones and Apple Watch. In iOS 17, Apple introduced more features into it, including Check In or a new safety feature to keep your contacts and family in the loop when you're on the way home. Here's how to use the Check In function on the iPhone.
Among the numerous additions and improvements announced by Apple for the Messages app, the Check In could be the most crucial yet. It is basically an integrated location tracker for Apple's device messaging service that works across different form factors. So how can you take advantage of it?
How Check In works on iPhone and Apple Watch?
When you message a contact, you can send them a Check In with your set destination, which supports your home address in iOS 17. Your selected contact person will be notified at its end when you arrive or when there is a delay while you're on route.
In addition, your location data and other information will also be sent, which is useful in emergencies. Presently, these come in the form of traveled route and status of your device like battery and network signal.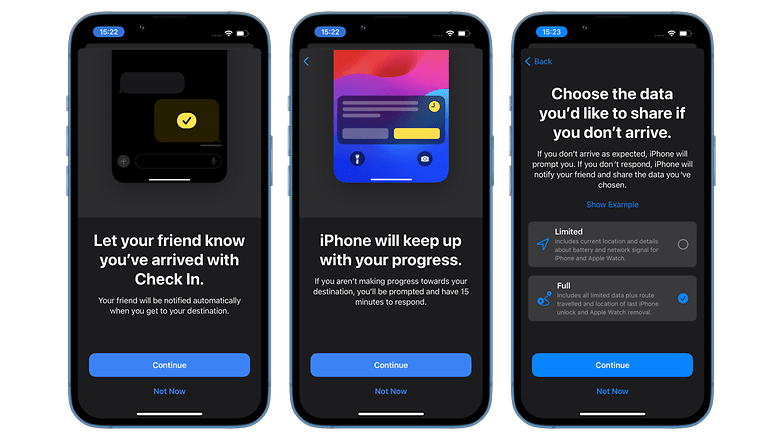 How to use and send Check In on iOS
The Check In feature can be found in the Messages app of iOS. When you're messaging a contact, the feature can be accessed from the updated menu. In addition, it also requires a quick setup before checking in.
There are two parameters you can choose when setting it up: limited and full. Selecting the former sends the most recent location of your iPhone or Apple Watch as well as the battery and network status. Meanwhile, the latter shows an in-depth route history on the map and the location where the iPhone was last unlocked or where the Apple Watch was removed.
Here's how to do your first Check In in step-by-step guide:
Open the Messages app on your iPhone.
Select a contact to send a message.
Tap the plus (+) icon on the bottom left beside the typing bar.
Scroll up and look for the Check In icon.
Initiate and finish setup for first time use.
Tap the Send a Check In.
Choose Edit to extend time or stop sharing Check In.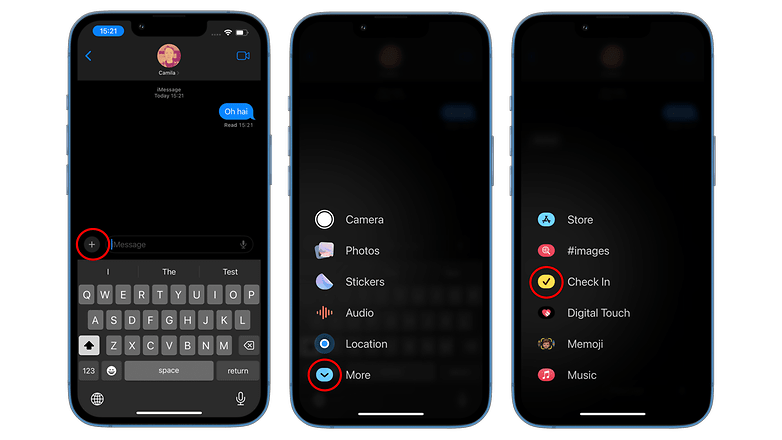 Your iPhone should automatically detect if you've arrived at your destination and subsequently notify the contact on the other side. But if you're delayed, a pop-up menu will appear which you need to respond by adding extra time to your travel or ending the check in entirely. If you don't respond, an alert will be sent to your contact.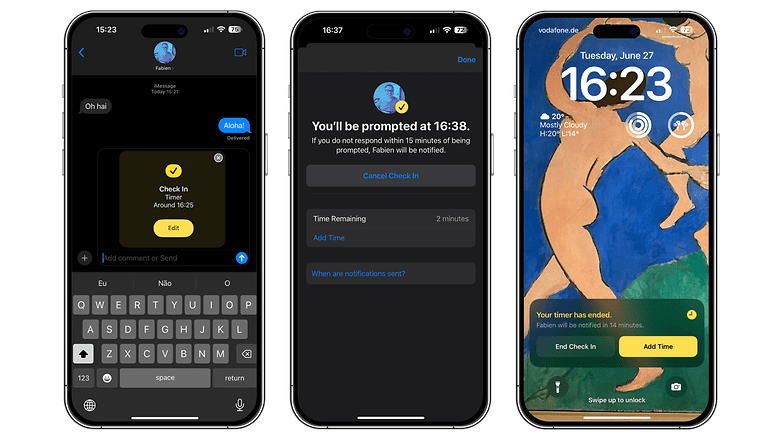 But if you make an emergency SOS call while using Check In, your location will immediately be sent to the contact on the other side of the chat, regardless of if you haven't arrived at your destination or not.
What do you need before using Check In?
Since Check In uses location-based services, it requires that your Apple Watch or iPhone has a cellular connectivity function and an active data connection. This will pinpoint your route history and recent coordinates on the map. Both will be sent along with other data to the chosen recipient you're currently messaging.
Security and privacy measures when using Check In
Like when you're sending messages and content on the Messages app, Check In uses end-to-end encryption. This means the data, including your location, shared with contacts is secured and only visible to you and to them.
Which iPhone and Apple Watch are compatible with Check In? Will it be released to iPad?
Check In is compatible with iPhones running on iOS 17. The feature has been activated in the beta versions of these operating systems while the availability for the public is through the final version of iOS 17 that will be released in September. Here are the iPhone models supported with Check In.
Apple iPhone XR
Apple iPhone XS (Max)
Apple iPhone SE
Apple iPhone 11 (Mini) and iPhone 11 Pro (Max)
Apple iPhone 12 (Mini) and iPhone 12 Pro (Max)
Apple iPhone 13 (Mini) and iPhone 13 Pro (Max)
Apple iPhone SE 2022
Apple iPhone 14 (Plus) and iPhone 14 Pro (Max)
For Apple watches, your wearable should be updated to watchOS 10. Currently, only the beta build of iOS gets the Check In feature, although it is expected to make its way through the definitive watchOS 10 release in the fall.
Apple Watch Series 6
Apple Watch Series 7
Apple Watch SE 2022
Apple Watch Series 8
Apple Watch Ultra
There's no indication whether Check In will be activated on Apple's iPad and iPad Pro tablets. But considering the available cellular connectivity option for some models of the iPad, Apple may likely expand the feature later.
What do you think of the new Check In feature on iOS 17 and watchOS 10?