Bluetti introduces new products at Intersolar Europe 2023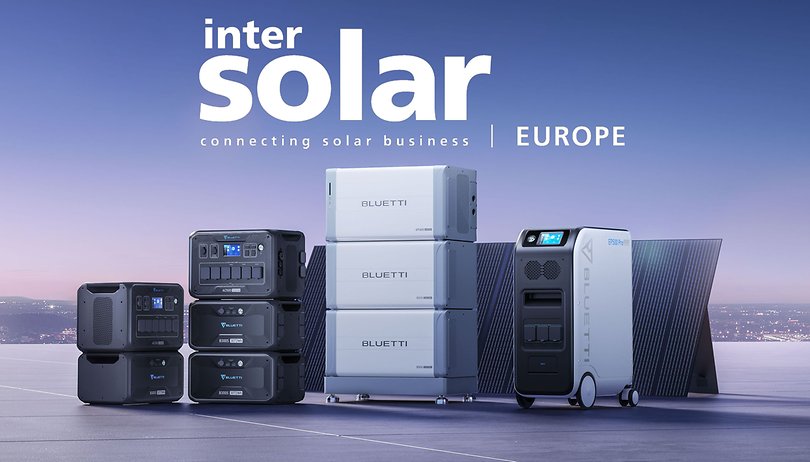 This year, Intersolar continues to attract more attention than ever before — something that we at nextpit also can feel. This is especially stark in the consumer sector, where there are more news, invitations, and pre-show briefings in 2023 than ever before. At this point, we can already form an early preview of what you can expect from Bluetti at the trade fair.
The focus of Bluetti: Solar energy for everybody
If you have not heard of Bluetti before, the manufacturer was founded in 2015 and specializes in portable power stations and home power storage — with the vision of making people a little more independent of the power grid. This begins with small, portable batteries like the EB3A, which provides you with energy while camping or in the city park. Finally, Bluetti also builds full-featured home power storage units like the EP600 or EP900, which when hardwired can power your entire household for several days.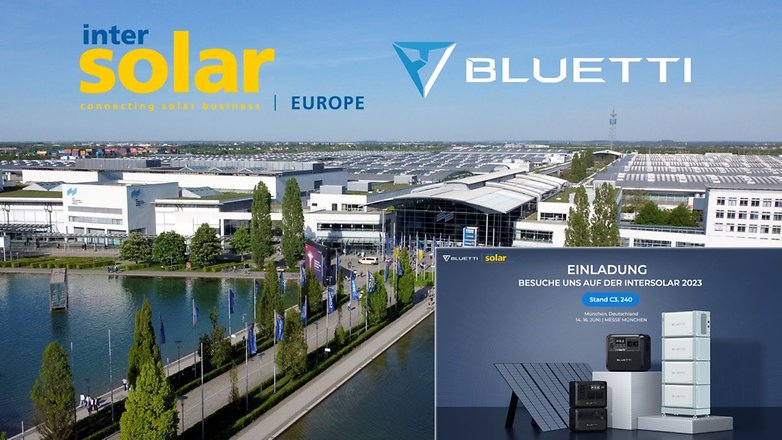 These are Bluetti's new products at Intersolar 2023
The Bluetti AC60 is a compact, portable power station that should survive the wildest outdoor events with its IP65 certification. The LiFePO4 battery offers a 403 Wh capacity which is enough power for lights, music, and cold cans of beer. The Bluetti B80 is an expansion battery for the Bluetti AC60 with a capacity of 806 Wh. You can connect up to two of such additional batteries to the power station and thus achieve a total capacity of up to 2,015 Wh.
Bluetti has already been officially introduced the AC60 in the US. The video gives you a first impression of the design and functionality of the compact power station.
At the other end of the spectrum, you will find the new Bluetti EP760 which is positioned between the two home storage systems EP500 and EP900. In all fairness, you can expect a powerful solar charging performance for your PV system. In addition, the inverter will offer strong output —and just like the other products in the EP series, the EP760 will again offer a modular concept.
Whether you want to run a mobile solar generator together with Bluetti's solar panels or equip your entire household with solar storage as well as an emergency power supply, Bluetti has the right products offered across the entire spectrum.
We will find out more details about the different products as well as prices of the individual products at Intersolar 2023. We will be there for you and will report all new innovation happening from the floor.
---
This article is a collaboration between Bluetti and nextpit. It does not, in any way, sway the influence of the editorial opinion here at nextpit.