Blink mini surveillance camera review: Pocket-sized security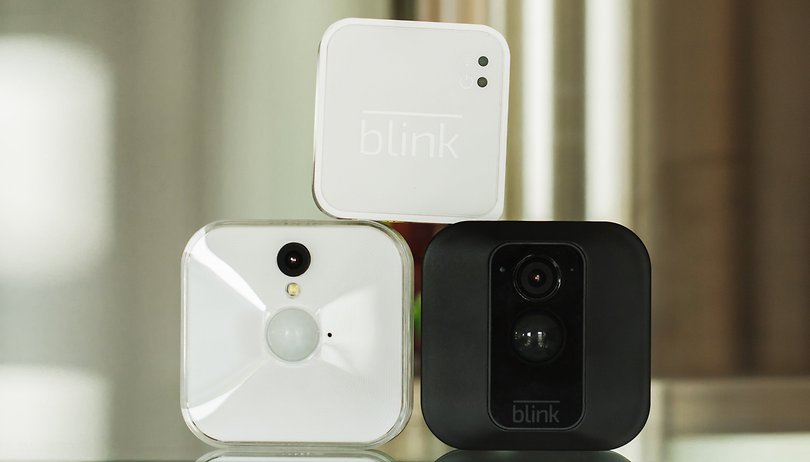 How good can miniature security cameras be? We received two models fromImmedia Semiconductor. The Blink cameras and their outdoor counterpart the Blink XT offer security that's as small of a pack of cigarettes. They're expensive, so are they really worth the money?
Good
Simple setup

Compact and unobtrusive

Actually wireless

Modern app

Long-term strategy

Free cloud storage
Bad
Poor image quality

Unusable sound quality

Limited memory
Blink XT Home Security Kamera: All deals
Blink XT Home Security Kamera release date and price
The Blink cameras are available in different packages. The Blink XT Outdoor Camera costs $129.99 on its own. The indoor Blink costs $99.00. Both work with the sync module, which costs an additional $50.00. If you purchase a set you'll save a few dollars on your purchase.
Blink XT Home Security Kamera design and build quality
Our test system consists of the Blink and Blink XT, as well as the sync module. While the cameras can be operated completely wirelessly, the sync module constantly needs a power supply via micro-USB. The cameras can also optionally be powered via micro-USB. The devices, however, don't come with an appropriate power supply included.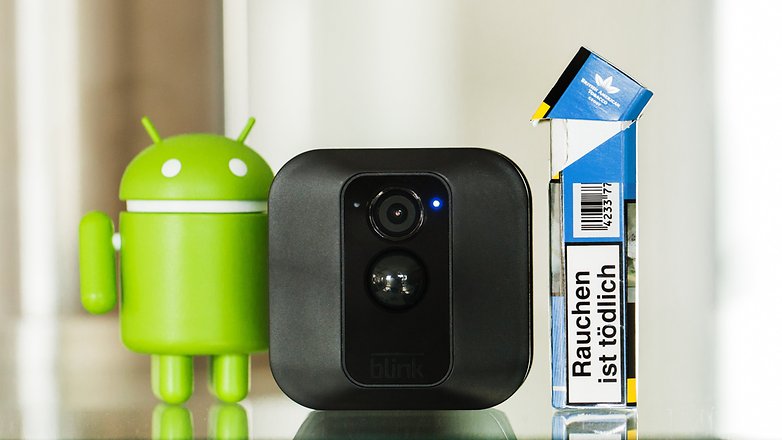 The cameras are supplied with a wall bracket that can screwed on to place the Blink and Blink XT at whatever angle of your choice. You can also do this outdoors with the XT version. Thanks to the IP65 certification, it should be able to withstand rain.
You should bring the sync module within range of your WiFi router and your Blink cameras. They may be up to 30 meters between the sync module and cameras in conventional houses. The sync module has a USB port for connecting external storage devices and a LAN port for the initial setup. Unfortunately, the sync module isn't enabled in the firmware and the LAN port isn't used after the setting up the WiFi.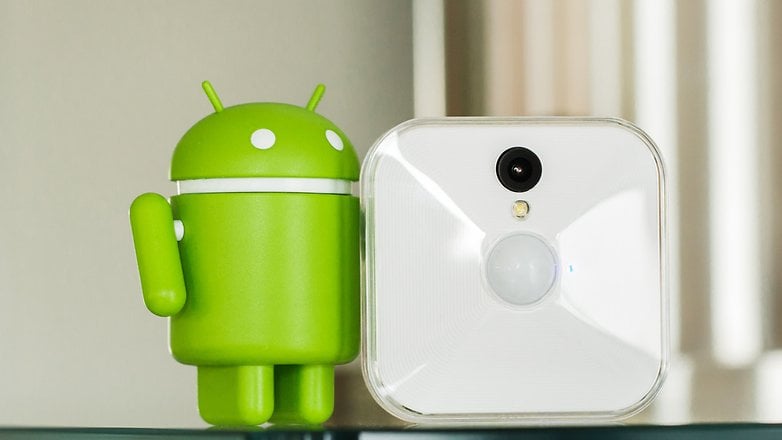 How to set up the Blink and Blink XT
First, connect the sync module, the Blink camera's headquarters to your router. Then download the app from the Play Store and create an account. The assistant will guide you step by step through the installation of all your Blink cameras. The supplied brochures and the online support will help with detailed questions during installation.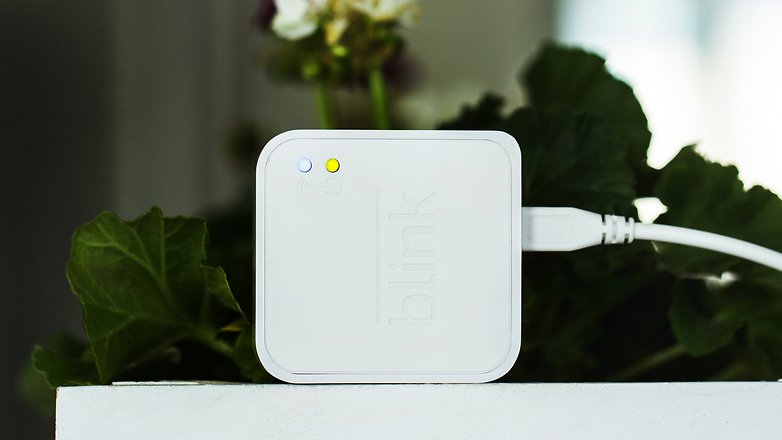 Basic functions of Blink cameras
Both Blink cameras have heat-sensitive PIR motion sensors. These require unobstructed eye contact with the object. If you place the cameras behind a pane of glass, they will never be activated. The cameras have different ways of converting night vision: the Blink uses a white LED while the Blink XT uses an invisible infrared light.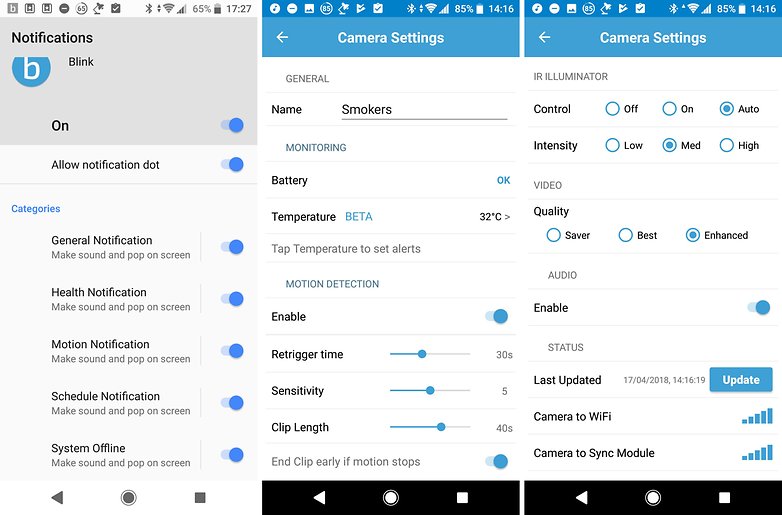 In both cases you can adjust the movement sensitively so that small animals don't trigger a false alarm. You will be notified when the camera detects movement. You can then watch the standard five-second HD clip while you're on the go. During recordings, an LED indicator light lights up the front of the camera, which you can of course deactivate. Both cameras can also measure the temperature, but this is a beta feature.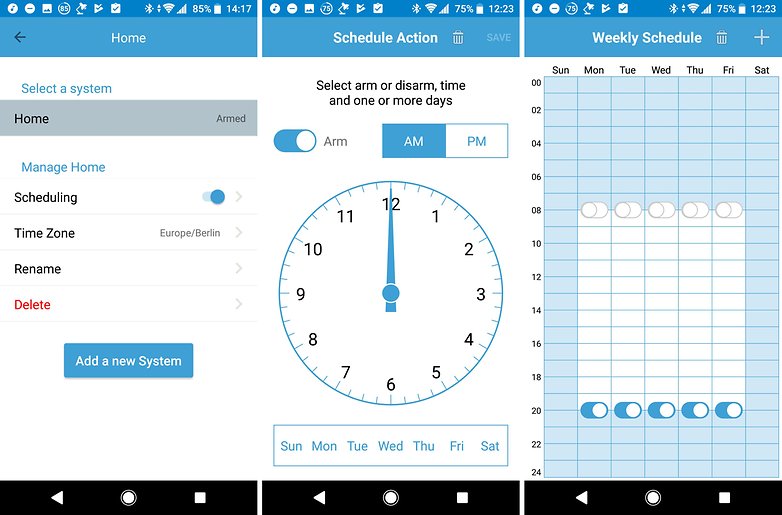 Of course, you can set motion alarms to occur only at certain times. The schedule determines at which times and on which days the system is on or off.
Missing and planned features
Integration with other services
Many functions are still on the Blink developers' to-do list. The question of integration with other smart home services has been posed many times. It would be nice, for example, if the system would automatically activate when the last person has left the house.
Some IFTTT solutions already resolve these issues and build a bridge to Google Assistant, Alexa and Co. Blink manufacturer Immedia Semiconductor from Andover, Massachusetts was purchased by Amazon shortly before Christmas 2017, right before Amazon took over Ring. We can therefore expect significantly more integration with Alexa as well as Alexa-compatible devices.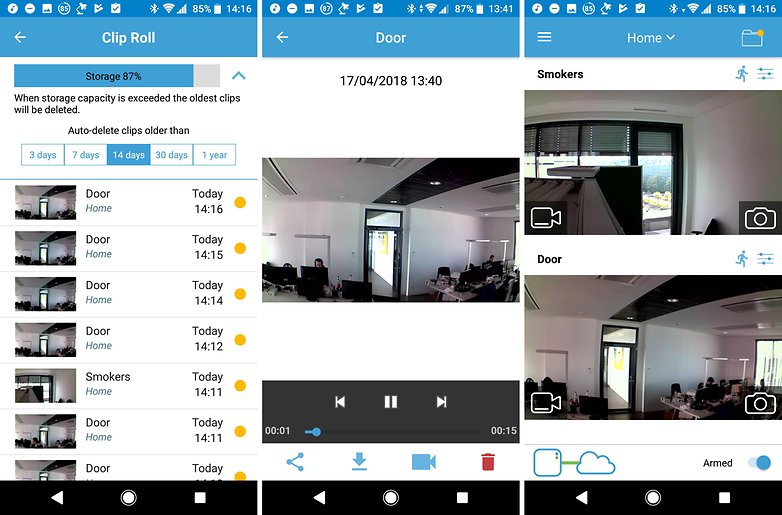 Offline storage
The USB port on the sync module is intended for saving the recordings from Blink cameras to your own USB-enabled devices or even to an external hard drive. This function wasn't yet implemented for our review. And so all that means that the Blink is still limited and non-expandable, but at least there's free cloud storage. If the cloud memory is full, new recordings will replace the oldest ones.
Image and sound quality
While the indoor Blink camera only works in HD and detects visible objects before dusk, Blink XT can provide significantly better images, especially in the extended quality mode in Full HD. Facial features can only really be recognized at the higher quality level. Spoken language, however, is incomprehensible even when the camera is placed directly in front of the speaker.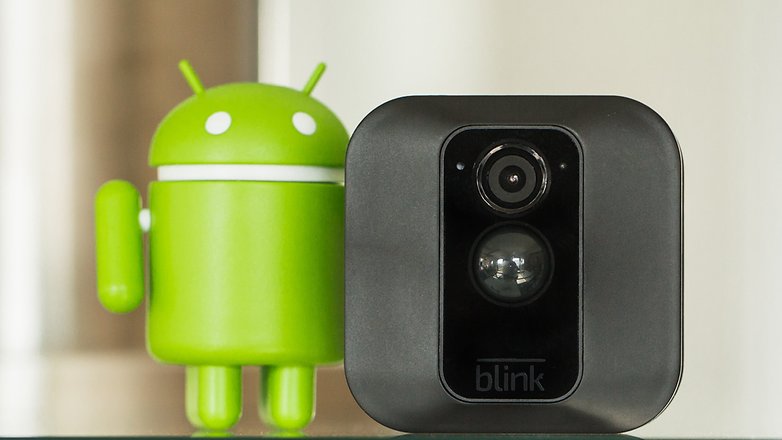 Blink XT Home Security Kamera technical specifications
Blink cameras in comparison
| | Blink XT | Blink |
| --- | --- | --- |
| Dimensions | 110 x 110 x 67 mm | 68 x 68 x 34 mm |
| Power supply | 2 AA batteries or Micro-USB | 2 AA batteries or Micro-USB |
| Waterproof | IP65 | n.a. |
| Focus range | Fixfokus from 60 cm | Fixfokus from 60 cm |
| Motion sensor | PIR (heat-based) | PIR (heat-based) |
| Angle | 110° | 110° |
| Night vision | Infrared | White LED light |
| WiFi | n.a. | 2.4 GHz 802.11n |
| Max. resolutoin | Full HD | HD |
| Storage | n.a.; 7,200 seconds of cloud storage | n.a.; 7,200 seconds of cloud storage |
| Microphone | yes | yes |
Final verdict
With Blink you could have found the ideal surveillance camera for extra security. The image quality, however, is only good with the XT version, and thanks to the unobtrusive IR night version, it's also suitable around the clock. The optional power cable operation makes the cameras fit for permanent installation.
The limiting factor is cloud storage. In our everyday office life, we used up all this storage in just one single day. Even though this is an extreme scenario, the brand should work on expanding this storage, both online and offline.
The same applies to the integration of important smart home services. Immedia Semiconductor could see be even more part of a fertile smart home ecosystem that many potential buyers are already setting up. If the manufacturer makes further improvements here, this can have a positive effect on the user experience. With the new momentum from Amazon, I'm hopeful.
In general, I think that Blink has potential in the same way that Netatmo and Sonos, which develop products for the long-term, equip them with additional features and create long-term buying incentives and trust.