The Best Fans For a Cool Summer in Your Smart Home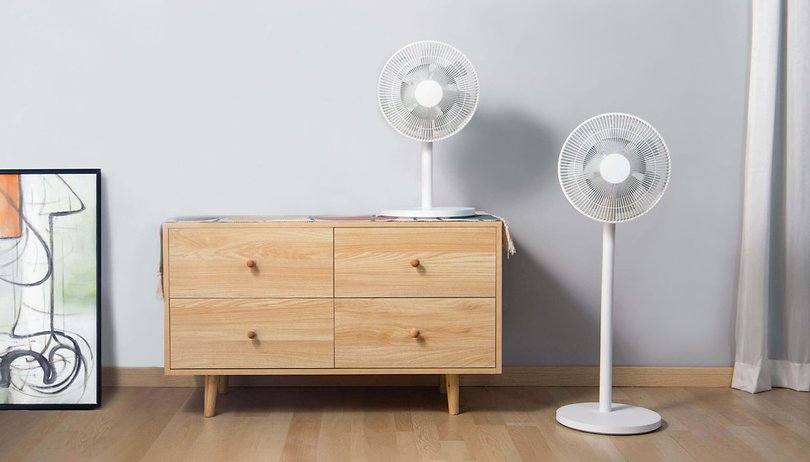 Which fan should you buy for your connected home? Whether it is a Dyson, Rowenta, stand fan, or desk fan, nextpit is here to help you choose the best fan for a more comfortable summer.
This selection aims to help you choose the best connected fan, but it's also perfectly possible to buy a classic fan and make it smart via a smart plug. In this buying guide, you'll learn everything you need to know before choosing a fan, as well as which model to choose according to your needs.
Best fans compared
The best connected fan
The best classic fan
The best value for money fan
The cheapest fan
The quietest fan
The best desk fan
Product
Dyson Pure Cool Link
Rowenta VU6670 Fresh
Xiaomi Mi Smart Standing Fan 2
Amazon Basics Oscillating Dual Blade
Rowenta Turbo Silence Extreme+
Iris Ohyama Woozoo
Airflow
27 m³/min
350 cm³/h
20 m³/min
n/a
75 m³/min
13.3 m³/min
Power
54 W
40 W
15 W
60 W
70 W
60W
Noise level
50.4 dB
43 dB
≤ 58 dB
n/a
35 dB
22 dB
Connectivity

Dyson Link
Google Assistant

Xiaomi Home
Google Assistant
Amazon Alexa

Dimensions and weight
4.3 x 7.7 x 40.1 in
7.9 lbs
41 x 7 x 8 in
12 lbs
13.5 x 12.99 x 39.37 in
6.6 lbs
15.75 x 17.72 x 53.15 in
12.3 lbs
17 x 18 x 53 in
17.6 lbs
8.27 x 8.27 x 11.42 in
3.09lbs
Offer*
Jump to:
Buying guide: How do you choose the right fan?
Free-standing, ceiling, or desk fans: Which type do you choose?
Knowing which type of fan to choose is the very first step when thinking about buying one. Not all fans will be suitable for your room or your needs. For example, it's clearly pointless to choose a table fan to keep your 100 m² living room nice and cool or to buy a noisy ceiling fan for your bedroom.
The main types of fans in the market are pedestal fans, ceiling fans, floor fans, and desk fans. Free-standing fans come in a variety of forms, including blade, blade-less, and column fans. They are suitable for just about any situation, and have the advantage of being height-adjustable.
Ceiling fans are more suitable for larger rooms and have the advantage of not encroaching on a room's floor space, making them ideal for outdoor and open spaces.
Floor-mounted fans, as their name suggests, sit squarely on the floor, are quite powerful, and are suitable for rooms such as workshops and garages. Table, desk, or pedestal fans, on the other hand, are generally add-on models that sit on a desk or table, taking up very little space and are easy to move around.
Power, power consumption. and noise levels
The power or airflow required by your fan is usually measured in m³/min and a lot of it depends on where you intend to place it. For a fan on your desk, for example, a 20 m³/min airflow should be sufficient. If you want to ventilate an entire room, opt for a model with an airflow of at least 100 to 150 m³/min. As a general rule of thumb, you will need 50 m³ of power for 10 m² of ventilation.
As far as electricity consumption is concerned, according to the Agence de la Transition Ecologique (Ademe), a fan consumes twenty times less electricity than an air conditioner. However, it's important to keep an eye on its power consumption so as not to be surprised by bill shock at the end of the month.
Some connected fans have built-in consumption monitoring, but the simplest solution is to buy a connected plug that will clearly show you, via an app, how much energy your fan is consuming. As an illustration, a conventional desk fan that is switched on 12 h/day for 3 months will rack up an electricity consumption of 48.6 kWh.
As for noise levels, the first thing to note is that all fans are noisy, especially those with blades. However, there are fans with very low noise levels, to the point of not disturbing your sleep in a bedroom. If silence is your priority, ideally aim for models with noise levels that hover around 30 dB.
Comfort options
Your fan experience can be enhanced by a few comfort options. First of all, there's the remote control, which lets you remotely manage not only the fan speed but also the rest of your fan's functions.
Some models allow you to adjust the fan's height, inclination, and rotation angle. The timer or programming function lets you set operating times for your fan.
Also, the most expensive fans aren't simply fans. They also feature misting, humidification, and air purification functions. This can be very practical and also means you don't have to buy several devices to have these functions.
The best fans to choose in 2023
The best connected fan: Dyson Pure Cool Link
The Dyson Pure Cool Link is the ultimate fan. This connected fan and air purifier cool you in summer and purifies the air all year round. It has an output of around 27 m³/min and can be controlled either via the remote control or the Dyson Link app. The app provides information such as indoor temperature, indoor air quality, and humidity levels.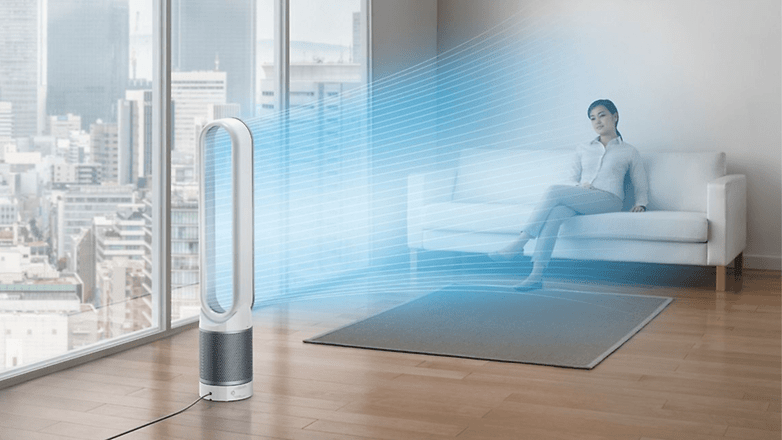 The Dyson fan also features a hermetically sealed 360° filtration system that removes gases and particles, an oscillation function to project and circulate purified air around the room, and a night mode that lowers the noise level and reduces the brightness of the display. A programming function is also thrown into the mix.
The best classic fan: Rowenta VU6670 Fresh
As mentioned at the beginning, it's perfectly possible to buy a non-connected fan and use it with a smart plug. In terms of normal fans, Rowenta sets the standard, and its Eole Infinite is a very attractive model. It's a slim, neat tower fan with 3 speeds, has a noise level of 43 dB, and boasts fairly moderate power consumption.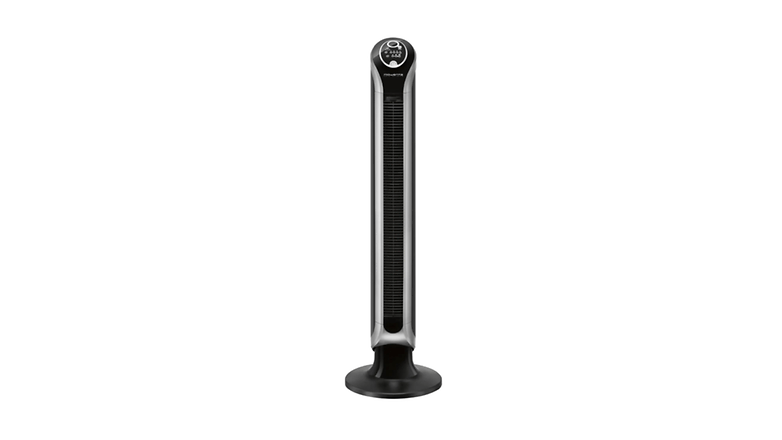 Its remote control is very handy for controlling it from a distance, and its 180° oscillation mode allows you to ventilate your entire room. The Eco mode and the ability to program it over 8 hours are also important features of the Rowenta VU6670 Fresh.
Best value for money: Xiaomi Mi Smart Standing Fan 2
As is often the case, Xiaomi is often the champion when it comes to value-for-money propositions. The Xiaomi Mi Smart Standing Fan 2 is a versatile connected fan that works equally well on a height-adjustable stand or when placed on a table. According to Xiaomi, its double-blade system is supposed to recreate a natural breeze thanks to an algorithm.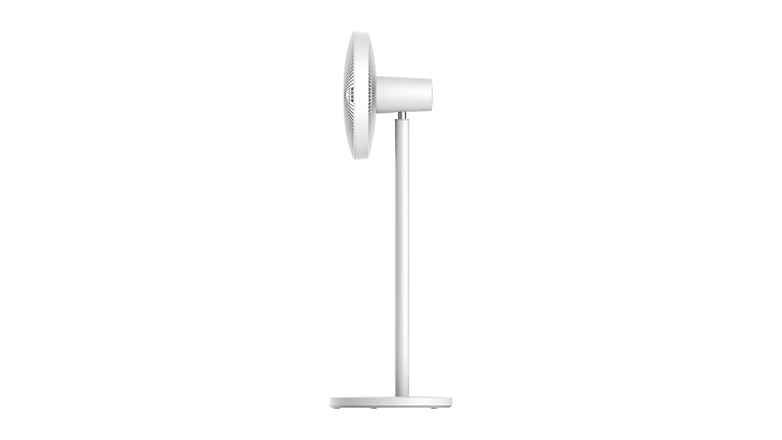 It features 100 levels of precise power adjustment and integrates with Xiaomi or Google-connected home ecosystems. This lets you control it from the Xiaomi Home app or by voice via Google Assistant. The Mi Smart Standing Fan 2 also has all the classic functions of a good fan, such as a timer and a rotation function.
The best low-cost fan: Amazon Basics Oscillating Dual Blade
As a cheap fan, we recommend the Amazon Basics Oscillating Dual Blade, a basic model with everything you'd expect from a fan these days. You can adjust the airflow on three levels and take advantage of the oscillation function to cool down every corner of your room. It can also be adjusted in height and tilt.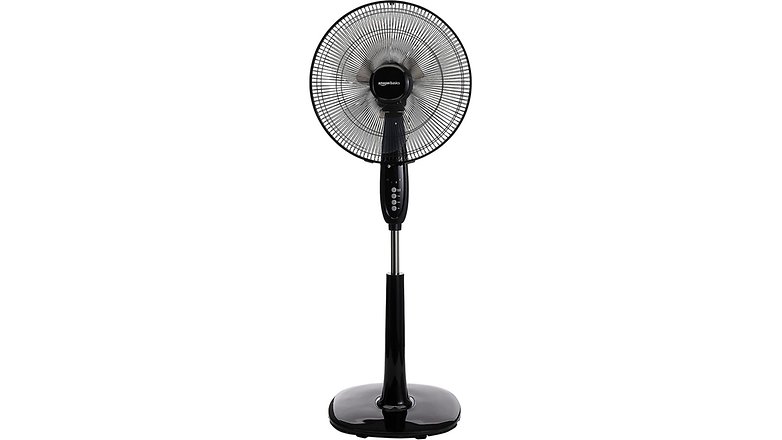 Another plus point for the Amazon Basic model is its relatively low weight. Thanks to this aspect, you can easily move it from one room to another, depending on what you're doing. This can be a particular advantage for people living in a room that's used for several things simultaneously.
The quietest fan: Rowenta Turbo Silence Extreme+
If having a quiet fan is important to you, the Rowenta Turbo Silence Extreme+ is a good choice. This fan, renowned for its efficiency, also shines with its silent operation. It is able to efficiently ventilate rooms thanks to its 75 m³/min airflow. It has 5 speeds and a natural breeze mode to simulate a gentle draft, as well as an automatic energy-saving mode.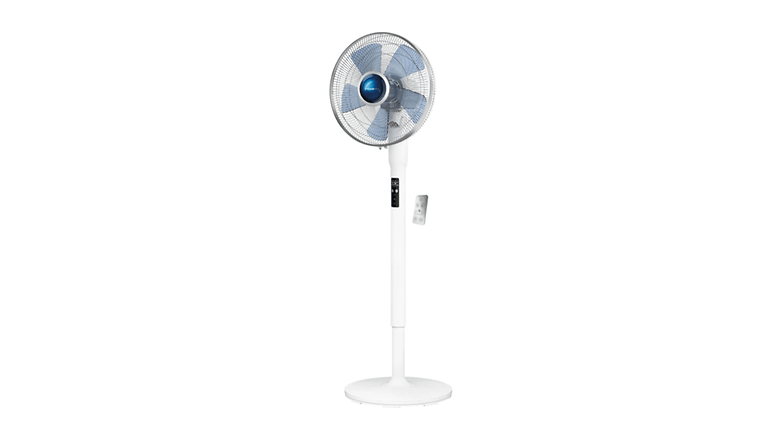 Its greatest strength is undoubtedly its noise level of just 35 dB in night mode, which is ideal to have you sleep peacefully, watching TV in comfort, or working without being disturbed. The Turbo Silence Extreme+ also features a Turbo Boost mode for express ventilation, as well as an oscillation mode, a remote control with dedicated storage space, and a timer.
The best desk fan: Iris Ohyama Woozoo
To keep you cool while working at your desk, the Woozoo table fan is the best choice in our opinion. Despite its compact form factor, the Woozoo can cover an area of 30 m², has 5 fan speeds, and has a "cooling breeze" mode. It can be oriented 180° vertically or horizontally and can be controlled remotely with its remote control, which has buttons for all functions.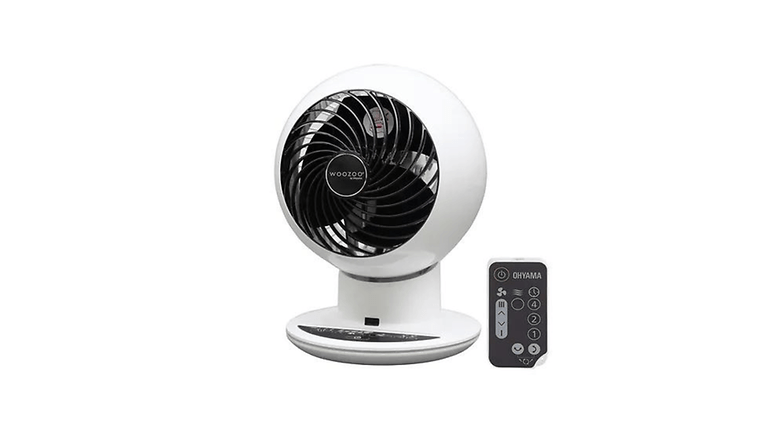 The good surprise is that the Woozoo has a noise level of just 22 dB, making it a quiet fan ideal for a bedside table or desk. This compact, functional fan also features a multidirectional oscillation mode and a timer.
---
Did you find this selection useful? Do you have any other suggestions? Which fan would you buy?
While we are on the same subject, read our guide to buying the best power stations for camping. See also our full review of the IKEA Starkvind.