The best running watches you can buy in 2020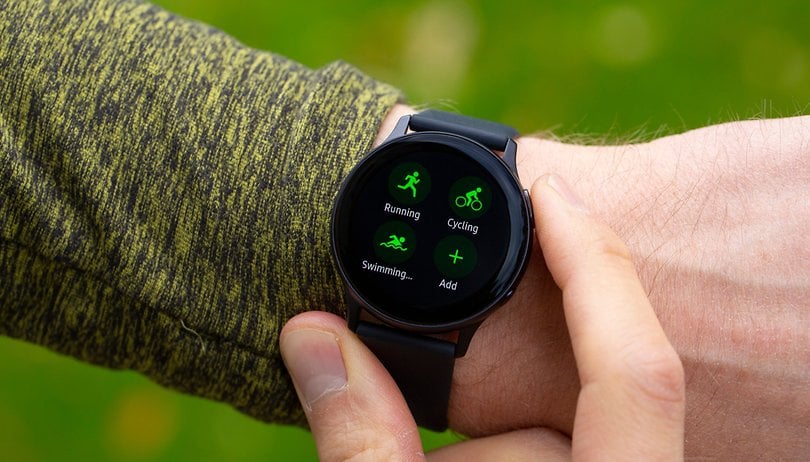 Whether you are a seasoned runner or just getting started on your sofa, a smartwatch can be a great help for runners. They are perfect for tracking your progress and planning out your runs. We've put together a list of the best watches for runners on every budget.
A warning about non-GPS capable fitness trackers
Before we get stuck into the list, allow us an advisory word on popular fitness trackers that do not come with built-in GPS tracking. We cannot stress the importance of accurate GPS tracking for runners. As we've written about before on AndroidPIT, step counters are largely useless for runners. As a result, we have filtered any smartwatch or fitness tracker that does not feature accurate GPS tracking from this list.
Shortcuts:
Garmin Forerunner 935
The Garmin Forerunner 935 is the daddy of running watches, if budget is not really a concern. Garmin does make an even more expensive watch, the Fenix 5 Plus, but that is more suited for multisport endurance activities, and does not really offer much more than the 935, if you just want to use it for running.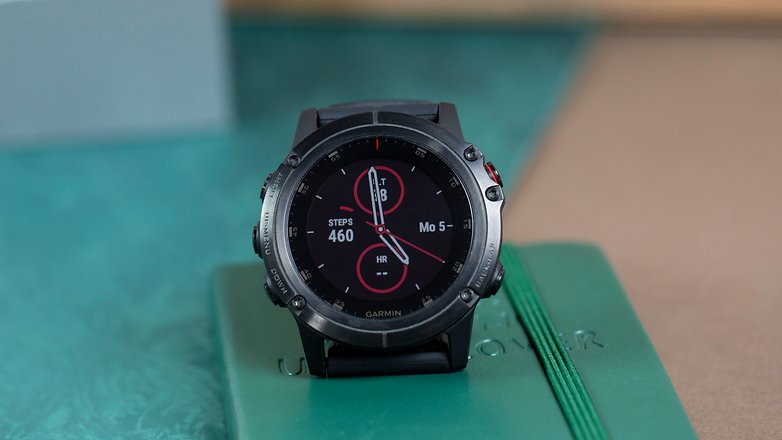 Aside from extremely accurate GPS tracking, the Forerunner 935 features plenty of advanced metrics, such as cadence, ground contact time, vertical oscillation and VO2. It can even give you advice on how long it is going to take you to recover from the run you just did. It works for up to 50 hours on a full charge and connects to your smartphone using Garmin's IQ Connect software.
Connectivity: Bluetooth Smart. Battery life: Up to 50 hours.
Polar Vantage V
Along with Garmin, Polar is a major player in the running watch business. The Polar Vantage, the company's flagship running watch, comes with a whole host of features - a heart-rate monitor, recovery feedback and training program software. The Vantage V also features a unique Running Power, which allows you to measure effort levels in any situation. Professional runners use this kind of tech in competitions to manage certain stages of the race and know exactly when to push harder.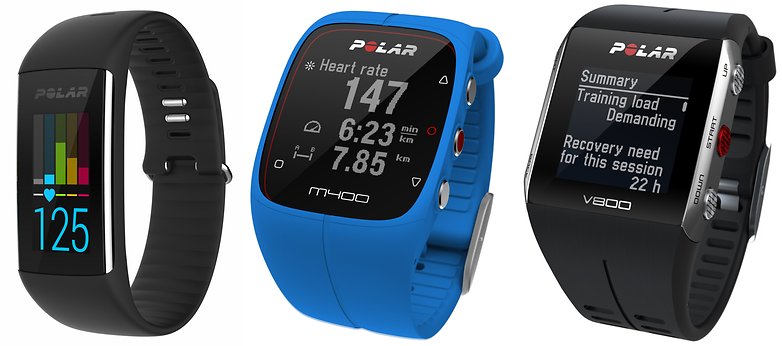 Connectivity: Bluetooth Smart. Battery life: Up to 40 hours.
Apple Watch Series 5
Not strictly a runner's watch, but the Apple Watch Series 5 still does a good job of tracking your runs thanks to its accurate GPS. It is one of the quickest connecting GPS on any smartwatch out there. Besides, the improved heart rate monitoring tech can only be a positive for those using the watch for exercise. There's also plenty of onboard storage to save your favorite running music and all the third-party app support you could need. The Apple Watch Series 5 may not be the choice of professional runners, but for casual athletes who don't need a specialized device, it will do more than just fine.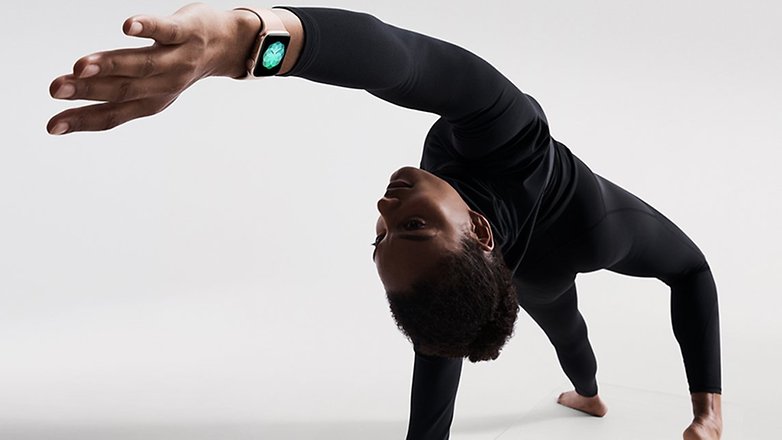 Connectivity: Bluetooth 5.0, 4G/LTE, Wi-FI. Battery life: Up to 18 hours.
Fitbit Ionic
The Fitbit fitness trackers, in general, are not ideal for runners. Apart from the Fitbit Ionic. It offers more than solid GPS tracking. The Fitbit Ionic also features personalized voice coaching to motivate you as your trudge through another long run. It also works with the Fitbit Coach App, which comes with a series of professionally made voice training sessions to aid your workouts. It's got a Gorilla Glass screen and is waterproof up to 50m.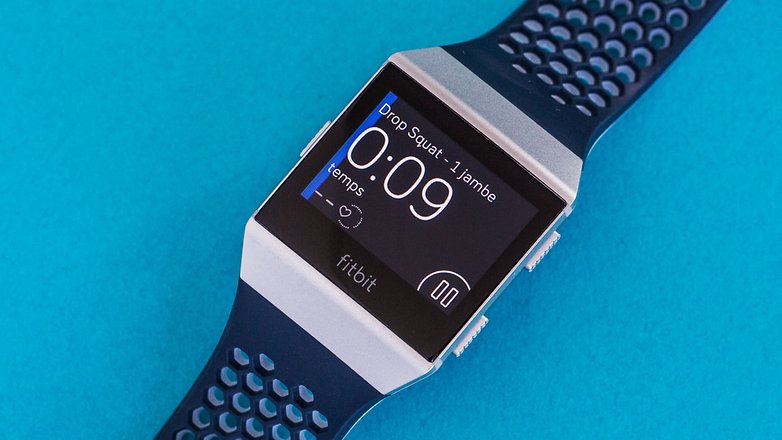 Connectivity: Bluetooth 5.0, Wi-FI, NFC. Battery life: Up to 10 hours.
Samsung Galaxy Watch Active 2
The Samsung Galaxy Watch Active 2 is probably the most stylish runners watch you can buy today. The simple interface is a joy to use and, despite the fact that the rotatable bezel around the watch face, is gone, Samsung has come up with a digital alternative to navigation a breeze. There's also a great Spotify app that supports offline play, for those who like to listen to music when they run. NFC is also in there, for when you need to pop into the supermarket and pick up a post-workout snack on your way home.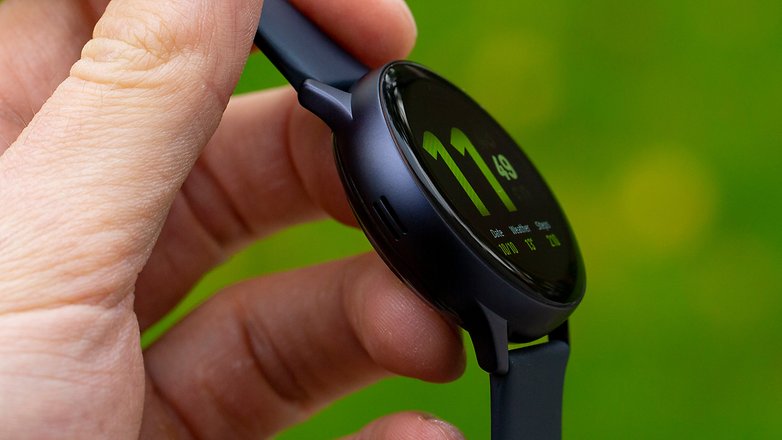 Connectivity: Bluetooth 5.0, Wi-Fi, NFC. Battery life: 25 to 60 hours (based on usage).
Polar M430
The Polar M430 is the follow-up to the company's best-selling running watch, the M400. The no-nonsense and reasonably price M400 has received a few upgrades, making the M430 one of the best purpose-built running watches available in 2018. The design is not the most striking, but the Polar M430 is easy-to-use and accurate. It lacks some of the advanced features of the top-end Garmin watches, but for a rock-solid runner watch that does the basic better than anyone else, look no further than the Polar M430.
Connectivity: Bluetooth 4.2, Wi-FI, NFC. Battery life: Up to three days (based on average use).
Garmin Forerunner 235
The Garmin Forerunner 235 is one of the best value runner's watches you can buy today. It comes with all the style and know-how of the best in the business but at an affordable price point. Featuring the company's accurate GPS tracking tech, it syncs with some of the most popular running apps such as MapMyFitness and Strava. Pound for pound, the Forerunner 235 punches well above its price tag and, as a result, you will see it on almost any best running watches list online - and for good reason.
Connectivity: Bluetooth. Battery life: Up to 16 hours.
Withings Move ECG
Launched at CES 2019 in Las Vegas, the Withings Move ECG turned some serious heads. And not just because it is a running watch with a lot of potential, but because it was also the very first analog watch capable of recording an electrocardiogram. With this feature, Withings hopes to take in the Apple Watch. There is one area Withings crushes Apple though, and that's price.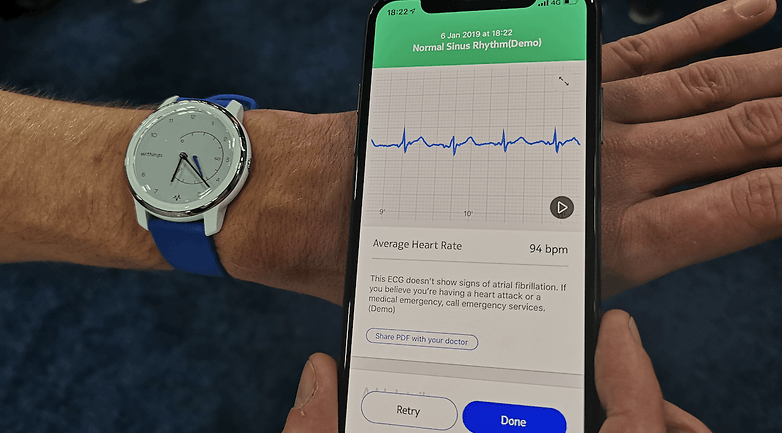 The Move has not hit the US market, and our man Pierre like it when he went hands-on with the device ahead of the launch. Withings sells this smartwatch for around $140, for when you consider you get proper FDA-cleared ECG functionality for that, it's pretty impressive. For runners looking to use heart-rate training, this is absolutely going to be the watch to buy if you don't have the budget for the latest Apple Watch.
Connectivity: Bluetooth. Battery life: Up to 12-months!
TomTom Spark 3
Best known for its satellite navigation devices for automobiles, TomTom has branched out into the world of running watches. With so much in the bank in terms of GPS tracking, you can rely on the TomTom Spark 3 to accurately track your running routes. There's also a nice Route Exploration feature, which allows you to upload GPX routes and follow along from the Spark 3 on your wrist - pretty cool!
Connectivity: Bluetooth. Battery life: Up to 11 hours.
Samsung Gear Fit2
The Samsung Gear Fit 2 is one of is a lightweight, affordable running watch that does the basics rather well. It features a curved AMOLED display, a pulse sensor and a built-in MP3 player. It is also protected against water and dust. Coming in at just 50 grams, the Fit 2 is one of the sleekest and most stylish running watches you can buy today. It may be lacking some of the more advanced features for serious training, but for casual runners, it is a simple and effective tracking tool.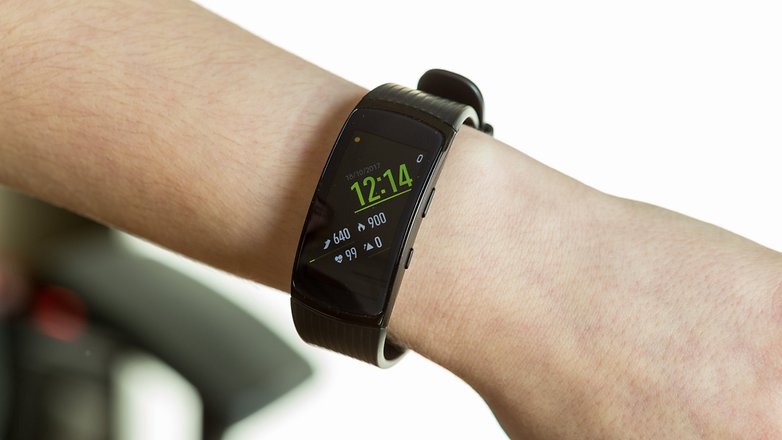 Connectivity: Bluetooth. Battery life: Up to 3 days (based on average use).
What is your favorite watch for tracking running? If you have a recommendation, let us know in the comments below.