The best smart bands and fitness trackers buying guide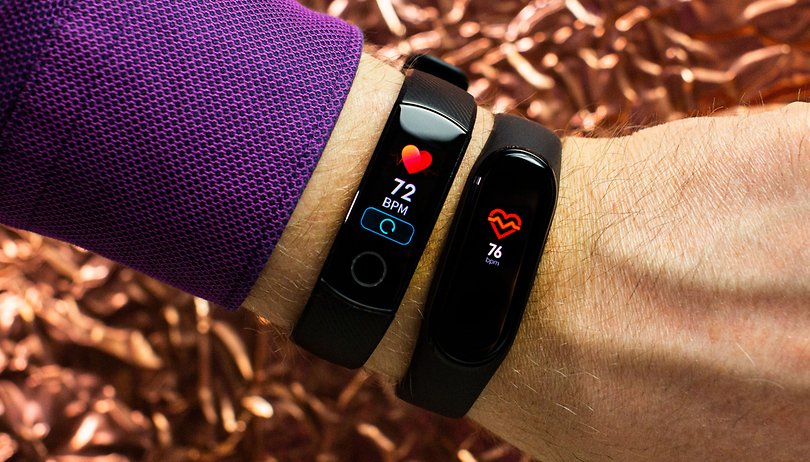 Smart bands and fitness trackers have become increasingly popular due to their versatility and integrated features. These smart bracelets not only allow you to monitor your physical activity, but also to read notifications and manage the music playback directly from your wrist. In this article, we'll show you the best smart bands on the market to help you choose the one that best suits your needs.
Shortcuts:
Honor Band 5
The Honor Band 5 is one of the best value for money fitness trackers at the moment. The Band 5 features a 0.95 inch rectangular AMOLED color screen with 120x240 pixel (282ppi) resolution and an adjustable rubber strap. The Honor Band 5 is available in three different colors: Meteorite Black, Classic Navy Blue and Dahlia Pink and can be purchased at the list price of £29.99.
Waterproof up to 5ATM, it can be used for any sporting activity, including swimming. One of its strengths is the well-organized Huawei Health app that offers really well-done training plans. The Honor Band 5, in addition to monitoring physical activity and sleep, also offers heart rate measurements, blood oxygen saturation (SpO2) readings, notification management (including incoming calls) and music playback.
The Honor Band 5 does not disappoint in daily use: the touchscreen responds quickly, navigation is intuitive and the 100 mAh battery offers an average of one week of battery life. A little gem of this fitness tracker is that it allows you to take a picture by tapping on the display!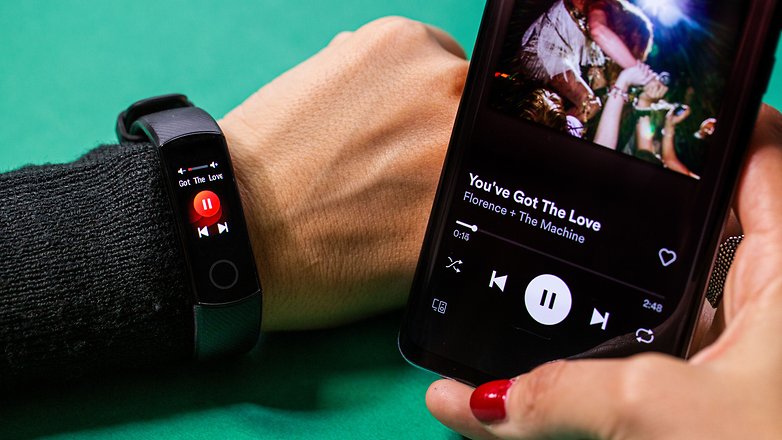 Xiaomi Mi Band 4
The Mi Band from Xiaomi is an institution in the world of fitness trackers. It has always been characterized by the excellent value for money and even the Mi Band 4 does nothing but confirm this trend. Equipped with a 0.95-inch oval AMOLED display in color with a resolution of 120 x 240 pixels, it offers an adjustable rubber strap. Like the Band 5, it is waterproof and can therefore be used outdoors as well as for swimming.
Here again you will find a complete package of features, virtually the same as those offered by Honor Band 5 (heart rate monitor, sleep monitoring, wrist notifications, music management), excluding the measurement of blood oxygen saturation (SpO2) and the ability to take a picture with a tap.
The Mi Band 4 is a highly customizable smart band, both internally and externally: you can replace the black strap supplied, and straps of any color are available online. And if you already have a strap from the Mi Band 3, know that it's interchangeable. The Mi Band costs £32 and offers good battery life thanks to the 135mAh battery.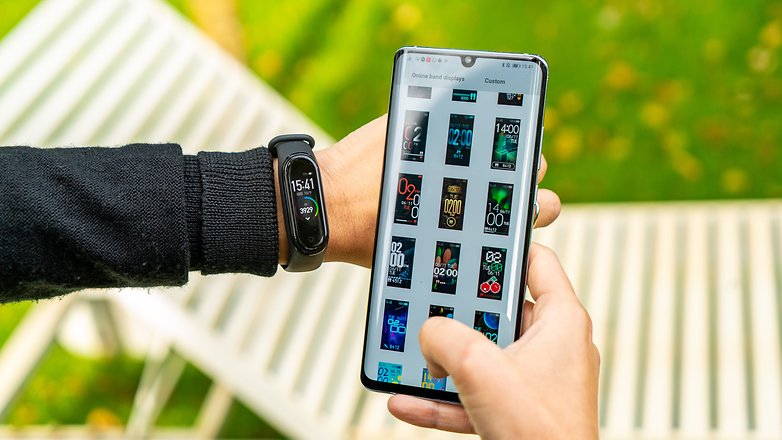 Samsung Galaxy Fit-e
The Samsung Galaxy Fit-e is another interesting smart band that comes with a list price of less than $50. Launched on the market for £39, you can find it for less online. Like Honor Band 5 and Xiaomi Mi Band 4, it offers a rather simple design. At just 15 grams in weight, you will forget you have it on your wrist.
It features a 0.74-inch black and white P-AMOLED display and all smart functions designed to monitor physical activity, sleep and stress. There is one important thing to know: if you have a Samsung smartphone you will be happy because you just need to rely on the Galaxy Wearable app and Samsung Health to synchronize the smart band, otherwise you will have to add to that list the Galaxy Fit Plugin and Samsung Accessory Service apps.
Waterproof up to 5ATM, it does not integrate GPS but offers a great user experience thanks to the Realtime operating system. In terms of battery life, it is less performing than its two rivals mentioned above but still manages to stay alive on average two or three days.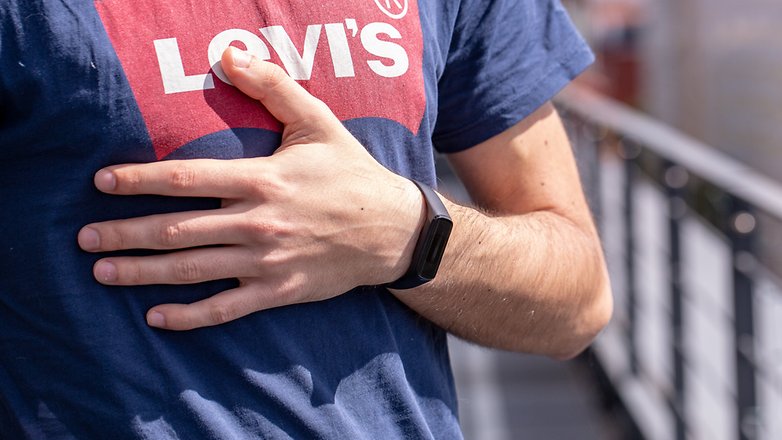 Fitbit Inspire HR
The Fitbit Inspire HR is a simple, discreet, lightweight, easy-to-use smart band. Fitbit offers a rectangular monochromatic OLED screen and an adjustable and easily customizable strap. The smart band design is more premium than that of the Mi Band 4 and the Honor Band 5.
For the rest, we find all the functions dedicated to monitoring physical activity and sleep, the continuous detection of your heartbeat, calories burned and more directly from the fitness tracker. The battery offers an autonomy of five days. The Fitibit Inspire HR is waterproof and thanks to SmartTrack automatically detects physical activity by recording data in the app available on your smartphone. Like the Honor Band 5 and the Xiaomi Mi Band, it does not integrate GPS, so you will have to rely on your smartphone for that.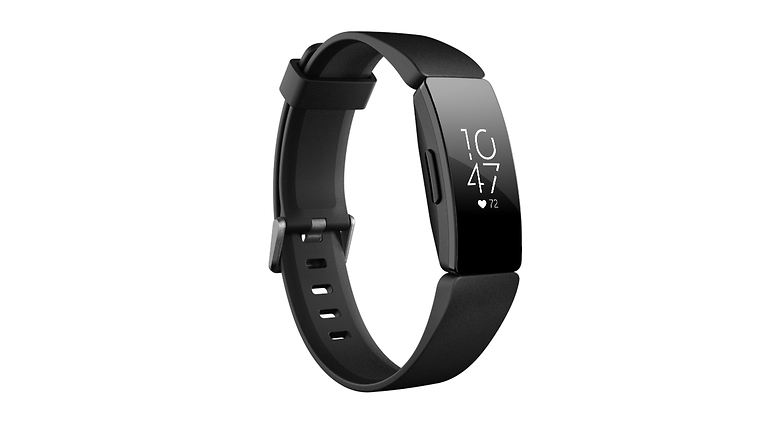 Garmin Vivosmart 4
In addition to Fitbit, one of the most popular brands in the sports tracker field is Garmin. The Vivosmart 4 is a wearable dedicated to physical activity monitoring that offers a special feature called Body Battery. By analyzing your stress level, heart rate variability (HRV), physical activity and sleep data, the Vivosmart 4 can measure your body's energy levels to help you better organize your day and understand if you are ready for a workout or if you need to postpone it to the next day.
The Vivosmart 4 also features an elegant design, an AMOLED rectangular monochrome display, a well-stitched and customizable strap, IPX7 certification, blood oxygen saturation level measurement and an average battery life of one week. Again, GPS is not integrated into this wearable.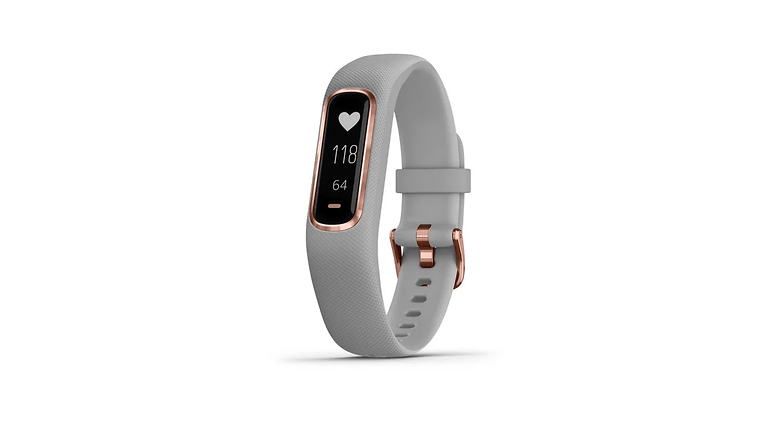 Fitbit Charge 3
Fitbit was a pioneer in the magical world of fitness trackers and today offers different models for more diverse needs. The Charge 3 bracelet, which houses a monochromatic reactive OLED touch screen and ditches the physical key offered by the previous generation, is able to measure steps, distance, calories burned, steps climbed and the time spent doing physical exercise in general.
The Fitbit Charge 3, in addition to automatically monitoring sleep and offering guided breathing sessions, also focuses on female health allowing you to control menstrual cycles and ovulation. For this very reason, it is also perfectly suited to a female audience. The Fitbit Charge 3 is waterproof up to 5ATM, offers SmartTrack as well as Fitbit Inspire HR and offers a battery life of about seven days. Again, the integrated GPS is missing.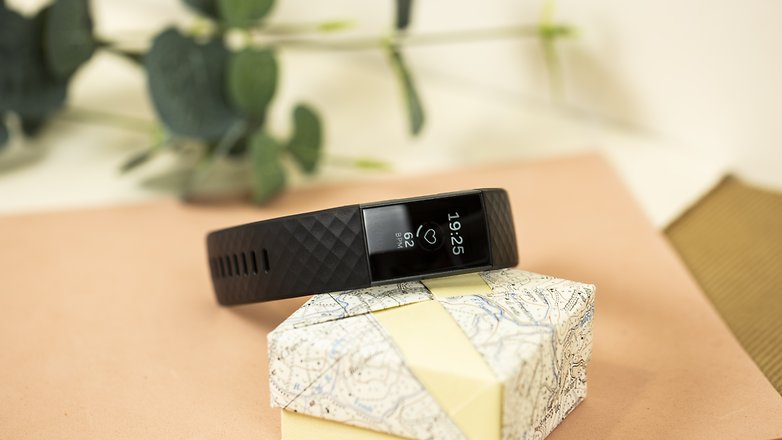 Garmin Vivosmart HR+
Garmin is back in the running this time for the range between $100 and $200. The Vivosmart HR+ differs from other wearable models mainly in terms of one feature, the presence of GPS. This results in more precise monitoring of location data, especially during a race. So if you're looking for a more accurate smart band with GPS, you've just found it.
Other strengths of this smart band are the large monochrome display and automatic detection of physical activity. The range offered varies depending on the use of GPS: if active, you will get about eight hours of autonomy. If inactive you can stay away from the charger for five whole days. The RRP is £199.99, but you can sometimes find these online for half that price today.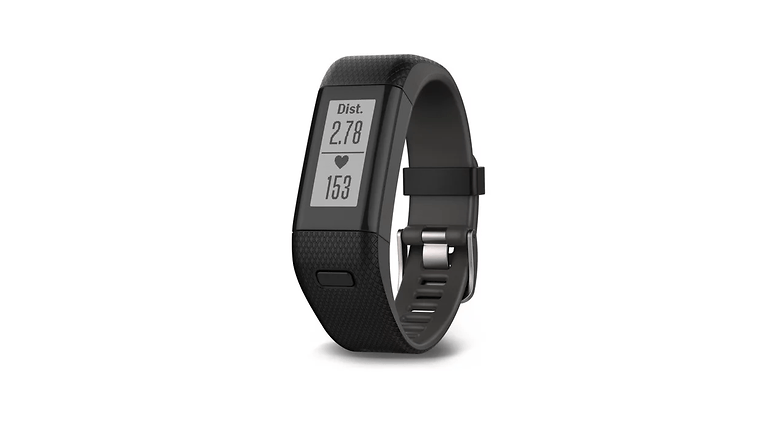 Which fitness tracker is right for you? Have you already purchased one?