Asus ROG Phone 8 Ultimate Spotted with a Powerful Chip and RAM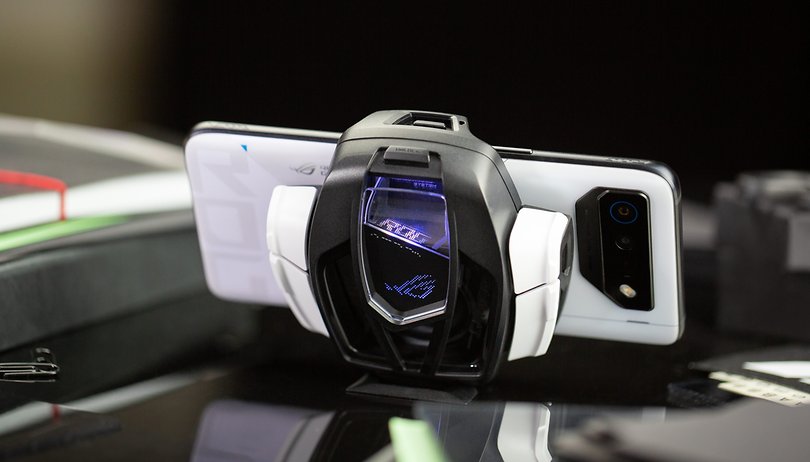 Today, not many brands dare venture into manufacturing gaming smartphones compared to the past. Plausible reasons include poor sales figures and less than adequate titles to take full advantage of the hardware, but these are not enough for Asus to quit. In fact, the Taiwanese company soldiers on with its unannounced ROG Phone 8.
Asus ROG Phone 8 Ultimate benchmark scores and memory
One of the variants of the ROG Phone 8 series appeared in GeekBench's repository (via GSMArena). The benchmark listing confirmed that the ROG Phone 8 Ultimate will run on Android 14 and is powered by a Snapdragon 8 Gen 3 SoC. It also showed the device relying on the plain chipset version, unlike the SoC that will feature in the Samsung Galaxy S24 that boasts an overclocked primary core.
Although there is no major surprise concerning Asus's chipset of choice, this alleged model sports a whopping 24 GB of RAM. Notably, this is a huge upgrade from the ROG Phone 7 Ultimate that we reviewed, which carries (only) 16 GB of RAM. It is highly likely the RAM will be of the LPDDR5X variety, similar to its predecessor. We still hold out hope for the newer LPDDR5T RAM though.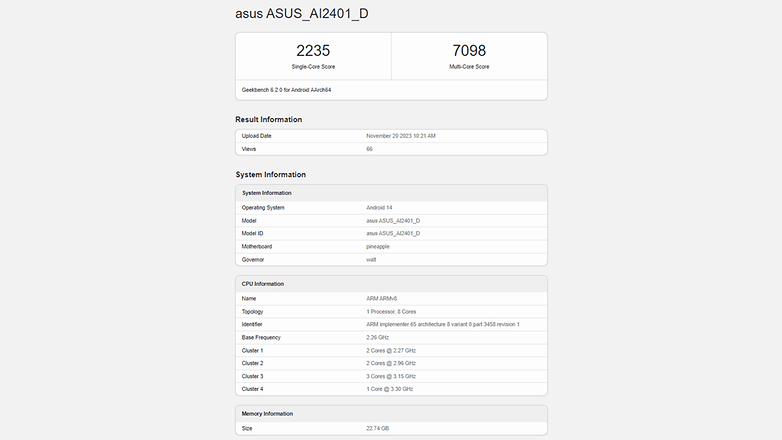 In the benchmark result, it shows the specific unit scores of 2,235 and 7,098 in single-core and multicore categories, respectively. The single-core value is on par with the average scores we've seen lately, but the multicore performance is noticeably higher. Whether this suggests a faster RAM type or a different clock speed on some processor cores is yet to be confirmed.
Asus ROG PHone 8 Ultimate charging capacity
In addition to the chipset, the Asus ROG Phone 8 Ultimate was recently spotted in a Chinese regulatory certification with 65 watts charging speed via Quick Charge 5 protocol. Plus, it also relies on a USB Type-C with a Power Delivery 3.0 interface.
The Asus ROG Phone 7 Ultimate was launched in April this year, so it' i possible the ROG Phone 8 Ultimate and the regular model may break cover within the same window in 2024. However, we cannot rule out an earlier announcement of its next-generation gaming phone by the Taiwanese company so that it can launch a pre-emptive strike against the Galaxy S24 or the OnePlus 12 that slated to debut in January according to the latest rumors.
Do you think gaming smartphones will eventually cease to exist? As always, we want to hear your opinion on this matter. Share your answers with us in the comments.