Top 5 Android and iOS apps of the week: Retro platformer, Appraise Coins, and more!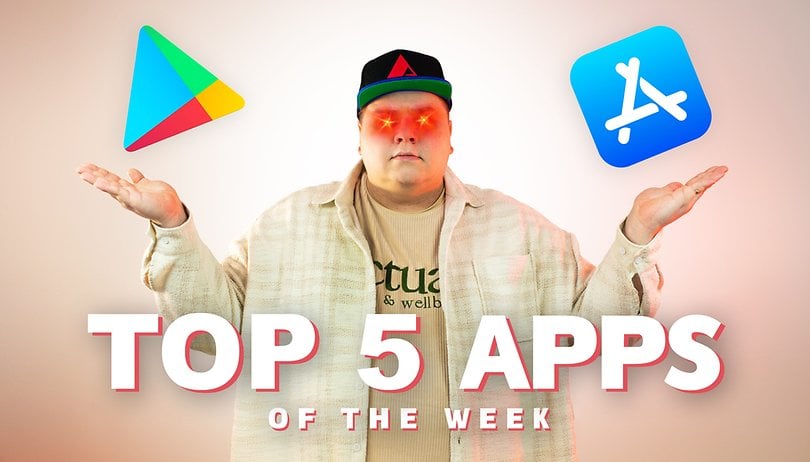 It is our task at nextpit every single week to hunt for the best apps for Android and iOS—ensuring we present you with the top 5 app recommendations to keep you occupied over the weekend. This week, we're featuring a nostalgic retro platformer game, an interesting coin appraisal app called Coin Snap, and much more!
If you are a cheapskate like me and can always be spotted at the bargain bin, then take a look at our free apps of the week. Twice a week here, we highly apps that normally come with a price tag but happen to be free this week as part of a promotion. Now let's begin with our app recommendations, all of which we've personally tried out for you to make sure they're legit!
Coin Snap (Android & iOS)
You know what they say—one man's meat is another man's poison. What might be trash to someone could very well be treasure for another person. Do you happen to have a recently deceased relative or someone you know who is having a garage sale? Most of the time, clearing out old stuff could yield interesting finds, and valuable ones at that.
Old coins that have long been forgotten, collected by your ancestors, could carry some value for you as they are handed down to you. The thing is, you do not happen to know any coin collectors in your circle of friends, right? Fret not, there is an app here that can help you, known as Coin Snap.
Price: Free / Ads: None / In-app purchases: Yes ($29.99 annual subscription) / Account required: None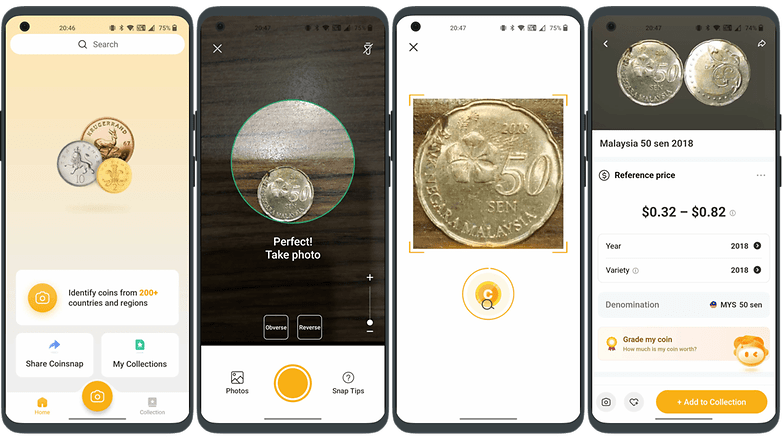 Coin Snap can not only figure out just what currency that coin comes in, it is also very well capable of grading the condition of the coin, and provides a price range of how much that coin is worth to collectors so that you won't get ripped off (or rip others off). This is certainly handy to make informed numismatic purchase decisions, among others. Your entire coin collection can be stored in the Coin Snap app, letting you keep track of them wherever you are.
Insight Journal: Learn & Grow (Android & iOS)
The journey of life is one of self-discovery. Man was never meant to live life alone, so imagine having a great and caring partner (albeit a digital one) ask questions about yourself that provoke deep thought every single day.
This is what Insight Journal is all about, letting you select the different areas in your life where you want to think deeper and be clearer in your thoughts so that you will be able to make better decisions. Live is definitely worth living, so appreciate life with this app as it records your journey and offers a digital footprint of life's significant landmarks.
Price: Free / Ads: None / In-app purchases: Yes ($396 annually, $32.99 monthly) / Account required: Yes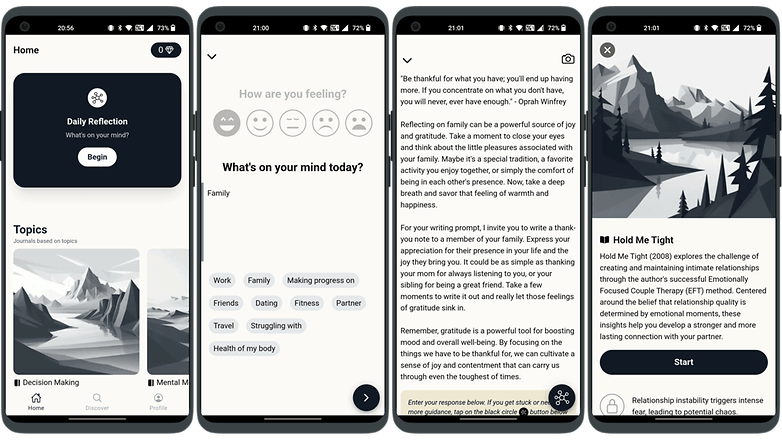 I think this has helped me be a better person overall, since I have become less judgmental of those around me and helping me avoid falling into the trap of being a grumpy old man—something that I have long loathed of growing into. At least this app does not condemn me, but hangs around like a supportive buddy whom I can bounce my thoughts off around the clock. Hopefully, those who want a digital solution for a happier and healthier life can take the first step with this.
Paying for the app will unlock more useful features like reading additional books and insights from others, but try the free version first and see if it helps before moving on.
Fireball Wizard (Android & iOS)
A magical mixture of Mario and Sonic, you will certainly find many nail-biting moments in this game as you play the role of a wizard who is armed with a wand, navigating your way through different environments while dispatching your enemies with deadly fireballs. Of course, there are plenty of grunts to get rid of, but the bosses are challenges on a whole new level.
There are perilous traps to navigate, with rings to collect and your timing must be impeccable. There is an option for tracking, of which the developer promises never to divulge your data. Thankfully, there is no harm in opting out of it, which I duly did.
Price: Free / Advertising: None / In-App Purchases: Yes / Account Required: Yes
The controls are sensitive enough for you to navigate through the obstacles, and the mechanics are simple. You tap a button to fire your wand, another to jump (and you can double-jump), and hold down the fire button to charge your shot for a more potent outcome.
Alternatively, there are moments when you need to use spells to get out of a sticky situation or against particular enemies. Overall, it is palm-sweating stuff with Fireball Wizard, and you might want to invest in a good gamepad if platformers are your cup of tea.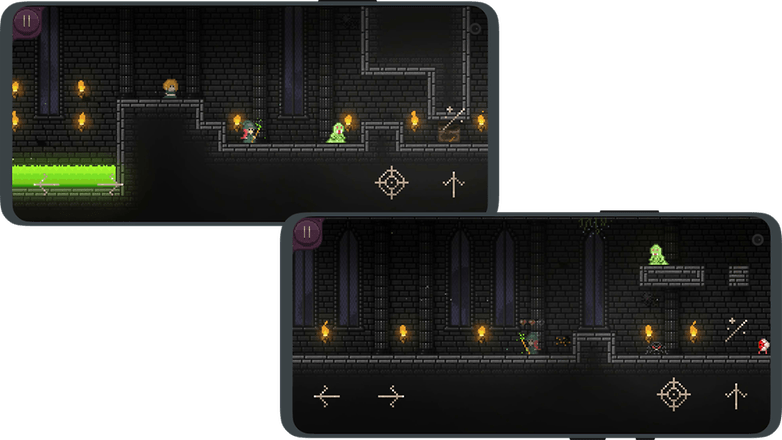 The graphics are a throwback to the 8-bit era that is full of colorful pixels, but it is the charming gameplay and immersive audio that makes the entire experience an interesting one.
In fact, if you are not too careful, you will find yourself stuck in a timesink as you attempt to clear one dungeon after another. You do not need to graduate from Hogwarts to mop the floor in this game, just quick reflexes and your wits. Remember, everything is a pattern here, so once you've got them down pat, it should be a breeze.
Posture Correction Exercises (Android)
Nerds like me tend to sit down in front of the screen—any screen, be it the TV, monitor, or smartphone screen, for way too many hours than I probably should, getting up only to eat, bathe, empty my bladder, and sleep. Apart from that, my butt is firmly glued to the chair most of the time. This is definitely not ideal in the long run for the human body, and perhaps an app like this is just the tonic I need to get up and start being more active.
Price: Free / Advertising: Yes / In-App Purchases: Yes / Account Required: Yes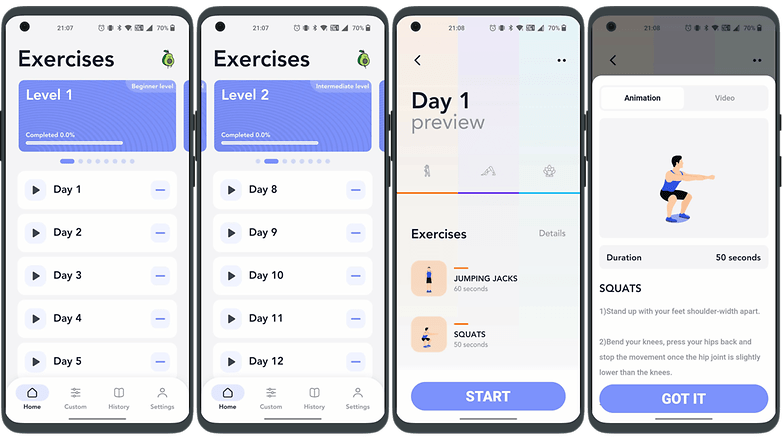 There are different levels to choose from, but it makes perfect sense to begin with Level 1 exercises. These are pretty easy as they should be, and none of them go beyond a minute. However, going through the entire 10 exercises would require discipline, as they range from jumping jacks to squats, cobra stretches, and various yoga poses such as the lotus and camel.
It is nice to know that there are not only simple animations to show you how to do the exercise, those who might want more guidance can always check out the video (which will redirect you to YouTube).
Of course, if your imagination is powerful enough, you can simply follow the written instructions without any problem. Needless to say, as the levels progress, the exercises and poses will become lengthier and more challenging. After all, what is life without challenges, right? It is the only way to grow!
AvenEzer (Android)
Figuring out your life is a tricky affair. Some of us might be so busy, that we do not have the time to actually stop and take stock of the situation, to see where we are headed if we do not take a breather. AvenEzer is an app with a basic UI that will allow you to take a break and jot down your thoughts.
There are also two different graphs that you can attach to each particular entry to denote whether it is a high point or low point in your life. After you have keyed in enough entries, you will be able to view over a selected time period whether you have had far better days than poor ones—hopefully!
Price: Free / Ads: None / In-app purchases: None / Account required: None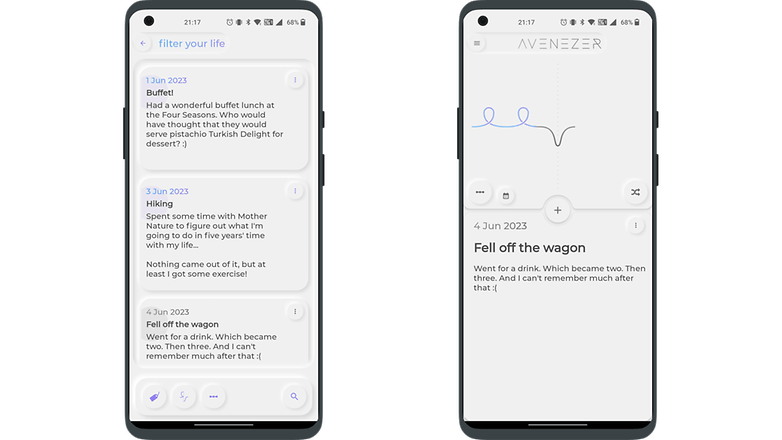 Just so you do not miss keying in entries as often as possible, there is a reminder feature in AvenEzer that will alert you so that the day's experience becomes a teachable moment down the road. Hopefully, this app will also be able to provide a clearer picture of how your life actually is, instead of letting your emotions tell you that everything is bad, you might be pleasantly surprised that more good stuff has been happening than bad when you review the graph!
Congratulations on making it to the end of this week's top 5 apps from nexpit. Which app piqued your interest the most? Did you also stumble upon a particularly great app this week that you would like to recommend to the nextpit community? Share your discovery with us in the comments!