Top 5 Android and iOS apps of the week: Mood & receipt tracking, and a cyberpunk game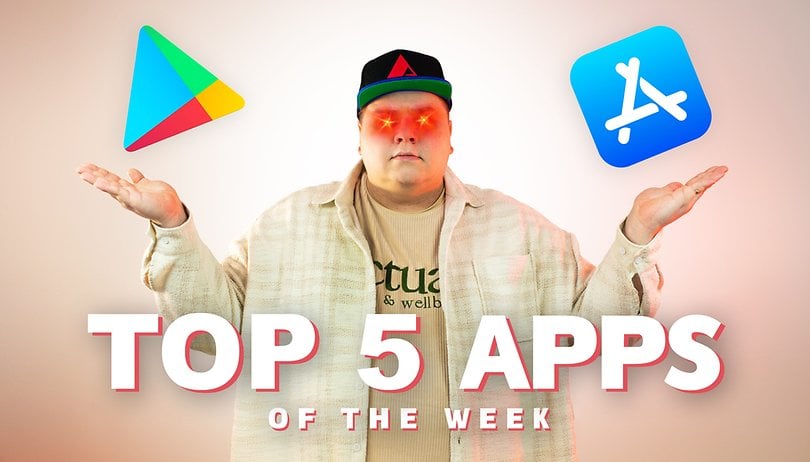 Every Saturday, the NextPit crew has the challenge of going through a myriad of apps in order to find five recommendations for both Android and iOS platforms. While certain apps are only specific to a particular platform, we do try our level best to discover apps that work on both. This week, we hope to offer some respite for those who want to keep track of their mood, organize their receipts, edit videos on the go, find photos using keywords instead of filtering them by date, and indulge in a cyberpunk game without the crazy system requirements of Cyberpunk 2077.
As usual, we have tried each of these apps out for you to ensure that there is nothing to be suspicious of. If you're looking to dip your toes into the app bargain bin, be sure to check out our free apps of the week edition which has plenty of apps and games — for free!
Neopunk (Android)
Set in a dystopian future where all hope seems to have been lost, you play the role of the protagonist—an agender mercenary who has decided to climb up the career ladder by moving into Kaanalos City. This is not a forgiving city, where the seedy underbelly reeks of criminal overlords and lawlessness. As a mercenary, you find yourself knee-deep in trouble after being summoned to solve a murder.
You eventually find out that things are not what they seem, and it is a pretty open world in the sense that you can spend most, if not all, of your time, investigating different leads to solve the mysteries. However, Neopunk's game design offers a way to explore other aspects. Things begin to get interesting as you interact with the numerous local characters.
Price: $2.99 / Ads: None / In-app purchases: None / Account required: None
Somehow, the gig economy is still well and alive in Neopunk, where you can even deliver pizza to help support yourself. The graphics are decent enough to make you believe in the environment, but you can forget about the ray-traced beauty of Cyberpunk 2077 and rely on simple animation and lovely hand-drawn portraits when interacting with others. The range of enemies is wide-ranging from mutants to robots. Overall, the game might take a few hours to complete, but it is nice to revisit different areas once you're done and see what else can be discovered.
Voidpets (Android & iOS)
Knowing how you feel is half the battle won, especially for those who experience less-than-optimal mental health. Voidpet has been pretty nifty for me, and it has definitely helped me keep track of how I felt throughout the week. Not only is this a mood journal, but there are gamification elements within to make record-keeping a far less tedious affair.
Price: Free / Advertising: None / In-app purchases: Yes ($3.99/month, $39.99/year) / Account required: None
Voidpet breaks down different emotions into various pets, from envy to greed, lust, nostalgia, pride, glee, and others. It does not simply stop at a single pet, since there are also different color variants to choose from. Just like Pokemon, it is going to take quite a while to collect them all. I found it cathartic that I could express what I am currently feeling to these animals who do not judge, as though they were an actual dog or cat but minus having to care for them responsibly. After all, a person in a poor state of mental health might not be the best caregiver at times.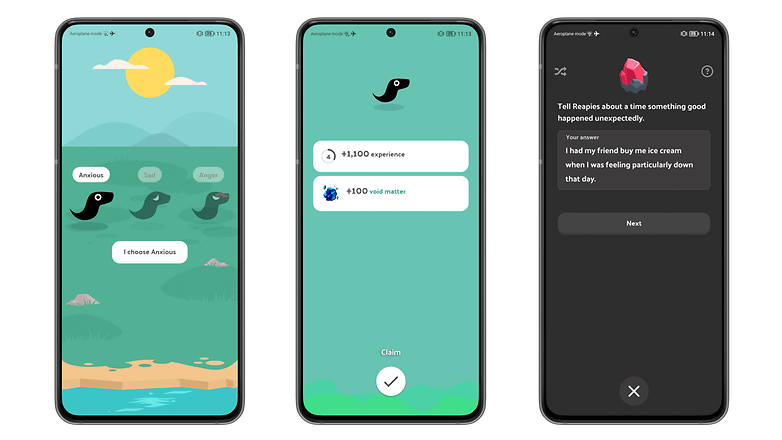 If there is one thing I can say about this app, it would be this. I am sometimes split down the middle when it comes to using this app. On the one hand, having a serious journaling app makes more sense if I really want to recover, instead of treating my healing journey as a game. On the other hand, a game does lighten up the mood and makes life more bearable with some play. It would be nice if the developer introduces new Voidpets, especially for those who have come close to completing the entire book.
No doubt you can gain additional items from in-app purchases, but those are more for cosmetic purposes than anything else.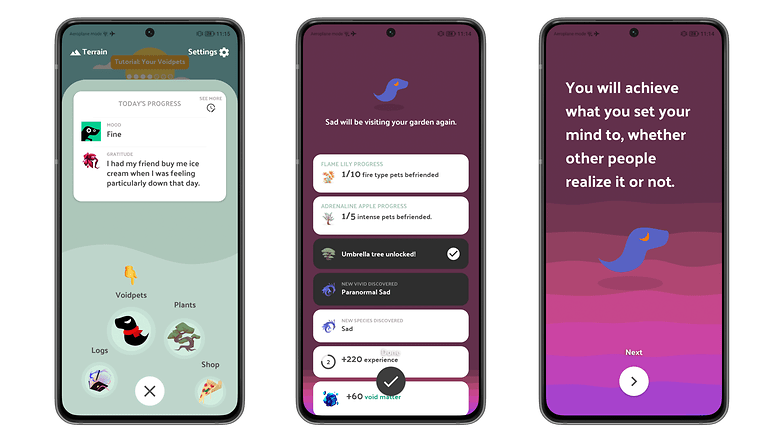 SparkReceipt (Android & iOS)
I am absolutely terrible when it comes to keeping receipts. Leave me in charge of a group that has gone shopping together, and you will find that the accounts will not get balanced at the end of the day. Somehow, I seem to lose track of those little bits of printed paper along the way, so I was curious to see how SparkReceipt can make my life better.
Price: Free / Ads: None / In-App Purchases: Yes ($5.49/month, $54.99/year) / Account: Required
In essence, SparkReceipt is a receipt scanner and storage app. Casual users who are adamant about keeping track of where every single cent goes will find it useful as well, but primarily, I see this app targeting businesses more—especially smaller businesses and startups. Relying on OCR to scan receipts, you can now digitize all the receipts in one place to prepare for tax season.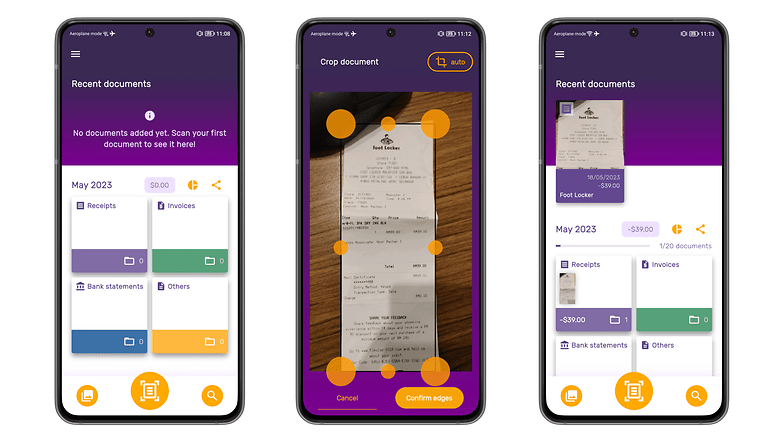 There are features that are in line with 2023, including cloud storage for the safe keeping of your receipts and a collaborative feature that allows an entire group to track their expenses (this is great for accountability!). In fact, other organizational features will ensure when tax season rolls around, you will not have any issue keying in the relevant details.
Paying for the monthly or annual subscription will allow you to add more users to the account, without having any limit on the number of documents that can be scanned or stored, with the ability to add an unlimited number of guest users to the account (such as an outside accountant), and creating shareable links for easy sharing with other users.
Reelsy Reel Maker (Android & iOS)
Everyone's doing it for the 'gram these days. Granted, I have constantly refused to jump aboard the TikTok bandwagon, but have not managed to stave off the Instagram onslaught. When you see some pretty amazing short-form videos appear just about everywhere from ordinary people who have never gone to film-making school, you know that an amazing app is behind such work. Checking out Reelsy Reel Maker, this video editing app does seem to cover all the basic bases well for the beginner.
You will need to have an Instagram account before using this app. With at least ten different categories to choose from, I like the fact that anyone can get started right away. Be a trendsetter instead of following others. Unfortunately, one major drawback that I encountered is the lack of an auto-save feature. There is also no way to save your drafts, so it is all or nothing each time you embark on a new video. Best of all, there are no watermarks to worry about.
Price: Free / Advertising: None / In-app purchases: Yes ($2.99/week, $9.99/month; $19.99/year) / Account required: None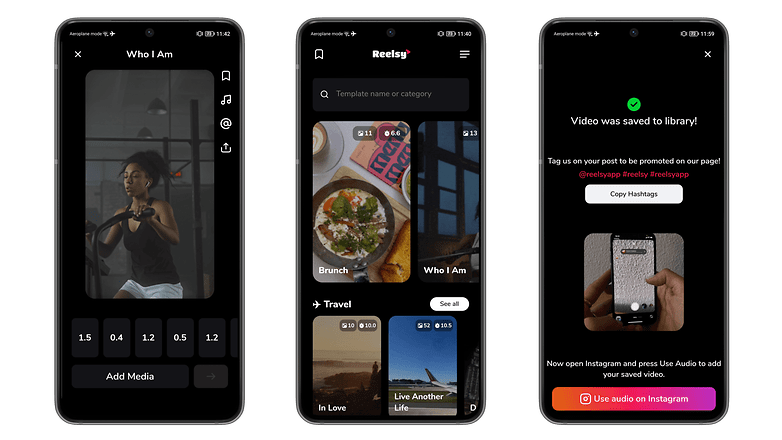 Of course, if you want to enjoy additional templates, you should be prepared to fork out additional money for a subscription. The question is, will there be new templates that are worth checking out each week? I would tread cautiously with a monthly subscription first if I churn out short-form videos on a regular basis and see whether there is enough in the tank. After all, I still have that irrational fear of a developer closing shop and me having wasted my subscription.
Find that Photo (Android)
AI comes to the forefront yet again to help make life easier, but does it? Find that Photo is currently available only on Android, and it has but one aim—to help you save plenty of time when scrolling through your photo gallery. Were there moments when you were excited to share some memory with your family and friends but simply could not remember when you took it? Scrolling through the entire photo gallery is a definite waste of time, but it is the only way to do so. Not anymore as Find that Photo simplifies things by letting you search using keywords.
Price: Free / Advertising: None / In-App Purchases: Yes / Account required: None
It will take a while at the beginning as the app goes through your phone, collating every single photo in your gallery before it gets to work by indexing a database. It is fast enough without bogging down your handset, and you key in the keyword of your choice before other photos that the app deems as relevant will pop up for you to choose from.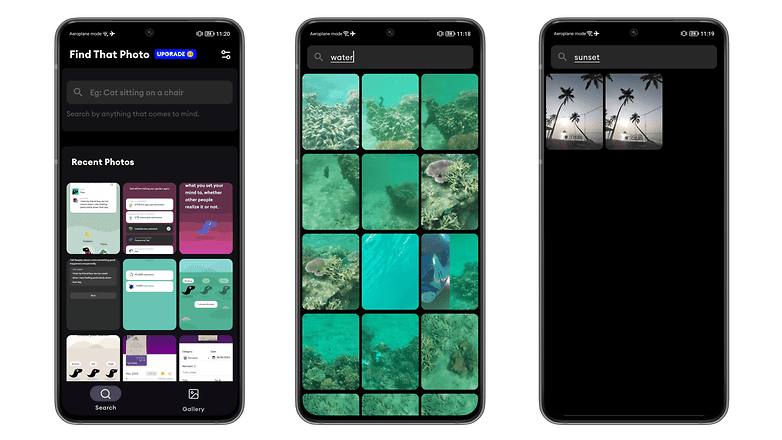 Right now, this app is rather spartan in nature since it is still a work in progress. However, I am glad to say that the next time I search for donuts or sunset shots in my gallery, those delectable memories will pop up sooner than you can say Jack Robinson! I am definitely looking out for future updates of this app and see just how deep down the rabbit hole goes.
Which is your favorite recommended app this week? Do you have anything in mind that you would like to share with the NextPit community? Drop your thoughts in the comments!