Top 5 Apps of the Week: Games, AI, and Music!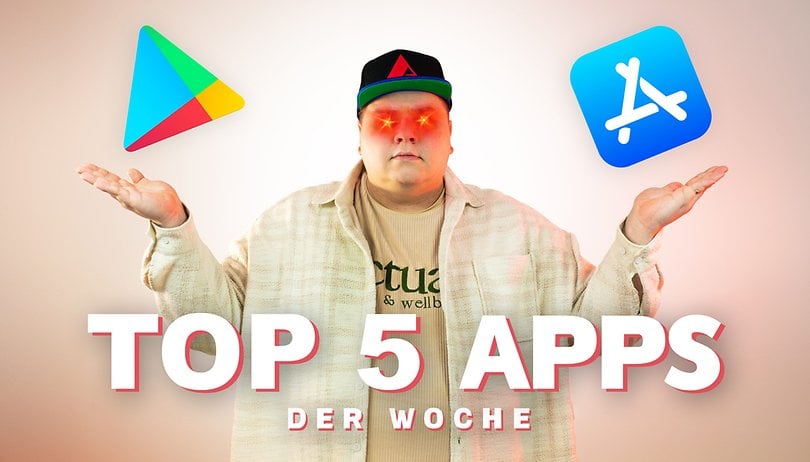 Every Sunday, NextPit has five hot app recommendations for you on both Android and iOS platforms. This week, we have a slew of games for you, ranging from chess to anime-style and an apocalyptic setting. There's also a special app for music producers and an AI app that is useful for parents.
As usual, we've tried each of these apps for you to ensure that they are quality apps. If you're looking for bargains, be sure to also check out our free apps of the week that feature numerous apps and games which would normally cost money but are currently available for free. Without much further ado, here we go with our top 5 apps of the week!
Honkai: Star Rail (Android & iOS)
As the resident NextPit gaming expert, Dustin once again picked out an interesting game for you this week. It's Honkai: Star Rail, which was officially launched on April 27. Your task in this 3D action RPG is to save the galaxy from a burgeoning evil (what's new?). You'll have numerous characters at your disposal to call upon and a really good turn-based battle system to take advantage of, with fluid and intuitive controls.
Price: Free / Ads: None / In-App Purchases: Yes / Account required: Yes
The latest adventure of miHoYo relies on popular 3D anime graphics, which we are already familiar with from Honkai Impact 3rd or Genshin Impact. The fight scenarios and effects are jaw-dropping indeed. However, most of the characters are only available via a Gacha system. You can purchase in-game currency with real money to speed up the process, but you can also unlock in-game currency via quests, events, and treasure chests in the game.
A detailed tutorial walks you through the necessary basics, letting you create your own character after a short time. However, you are limited to two ready-made models, and your decision does not influence the course of the game. The game is also available on the PC in addition to the smartphone.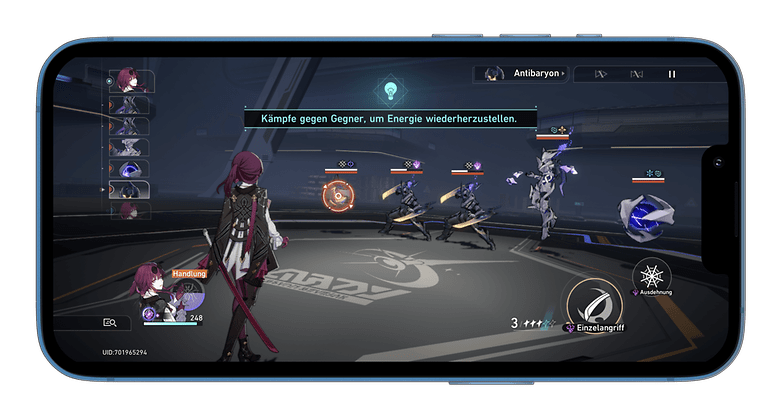 BandLab (Android & iOS)
Smartphones allow you to listen to music on the go, and if you prefer, you can also create music on the move. Most of the time, you'll have to pony up quite a bit of money for such software, but music fan Casi discovered a free app that doesn't cost a dime and serves its purpose quite well. BandLab is a nifty DAW (Digital Audio Workstation) that gives you everything you need to write a hit on the go.
When you launch the app for the first time, the first thing you see is a newsfeed. This is where you share your music on the BandLab platform. BandLab is therefore also a music social network, but we want to record our own songs, right? You can choose from over 330 instruments including drum sets, or let off steam with thousands of available samples and loops. You can play the keyboard, use a loop station or a sampler, and record your own vocals via a smartphone microphone, which you can then enhance with effects or autopitch.
Price: Free / Advertising: Yes / In-App Purchases: Yes / Account required: Yes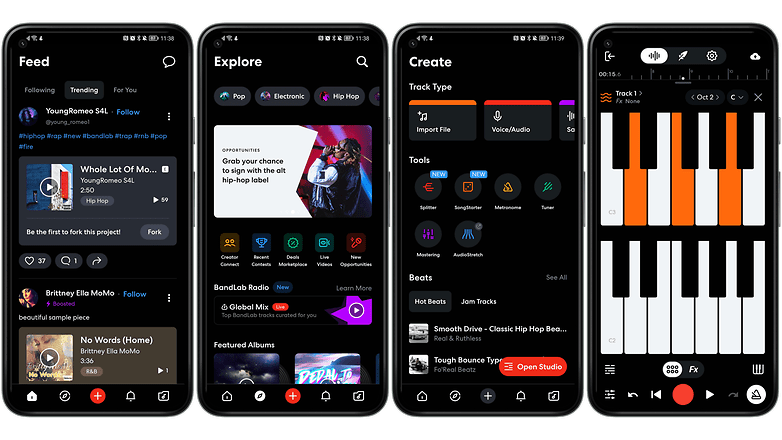 If you were to play around with the app a bit (or watch one of the tutorial videos), you'll be able to quickly find your way around. The app has decent ratings on both Android and iOS, and to be honest, I haven't noticed any irritating ads so far. There are in-app purchases, but you can get along just fine without them. Casi would have loved to tell you more about this fine app, but he's already disappeared again: The upcoming album just doesn't record itself alone.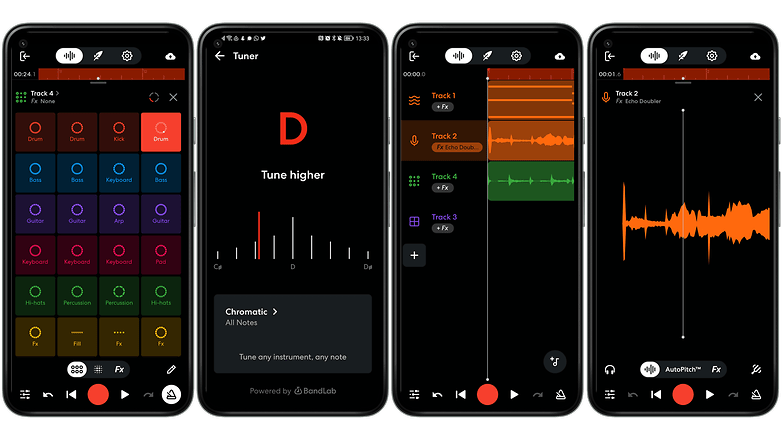 Chess - Offline board game (Android & iOS)
After MaTT shared a game of the, let's say 'simple kind' last week, today it's going to be a bit more challenging. With "Chess - Offline Board Game" it should be clear without having to use so many words what MaTT wants to sell you here. Wait a minute, this chess game for smartphones is free for both Android and iOS. To enjoy it, you will have to live with constant advertisements in between chess games or drop $2.99 to get rid of them permanently. If you want tips for the "Advanced" difficulty level and beyond, you will also have to pony up that amount.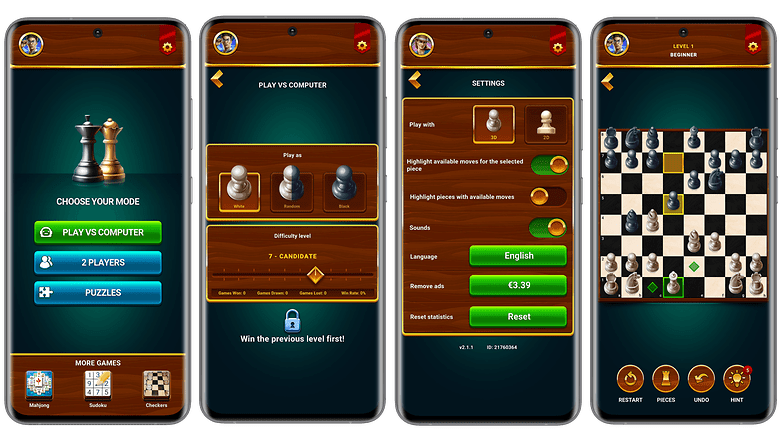 The special thing about "Chess - Offline Board Game" from the Dutch developer team "GamoVation" is the outstanding rating. In the Google Play Store, it scored 4.8 stars out of a possible 5 (293,000 reviews) while in the Apple App Store, it rated even higher at 4.9 stars. You can pit your wits against the AI as well as against another human. Graphics are relatively simple and can be viewed in 2D or 3D modes. Different languages are available and also otherwise the game is equipped with optional tips and possible game moves to suit just about everybody.
Price: Free / Advertising: Yes / In-App Purchases: Yes / Account required: None
Highwater (Android & iOS)
The last few years have caused you to feel deflated and defeated, as though the world was coming to an end? If so, Highwater is the game to dive into. As the name suggests, climate change has caused massive floods in this 3D role-playing game.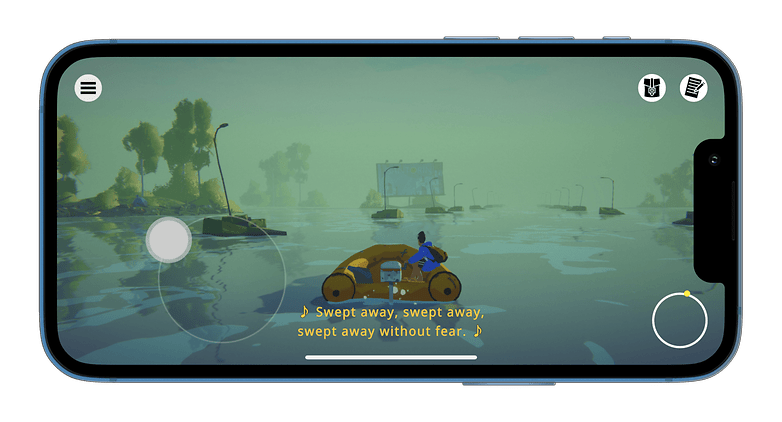 You play the role of teenager Nikos, who lives in a small community called Hightower. The community is supported by the powerful elites who live in Alphaville, and who now want to relocate to Mars due to the increasingly poor living conditions on earth.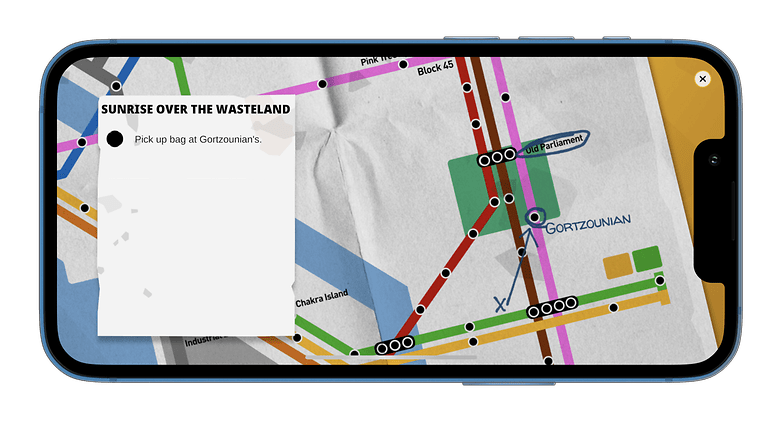 In this RPG, you will have to find your way around the post-apocalyptic world on a boat and on land. The game guides you through the story, which contains many search & rescue elements, but also involves a combat system with several different characters.
Price: Free / Advertising: None / In-App Purchases: Yes / Account required: Yes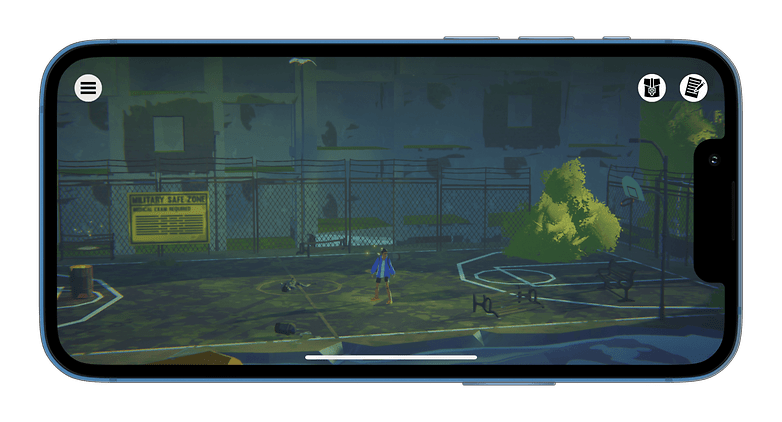 Storytime Sam (iOS)
Your little ones always have exotic requests for bedtime stories and you're scratching your head on how the heck a penguin pianist is going to have a fun trip through the largest desert on Mars?
With Storytime Sam, that's not a problem at all: You simply give the app some pointers on your story, wait for a few seconds, and voila! You have a suitable yarn to spin in no time at all. How is the story generated? By artificial intelligence, of course. Since GPT 3 is used here, this also works in different languages, such as English or German.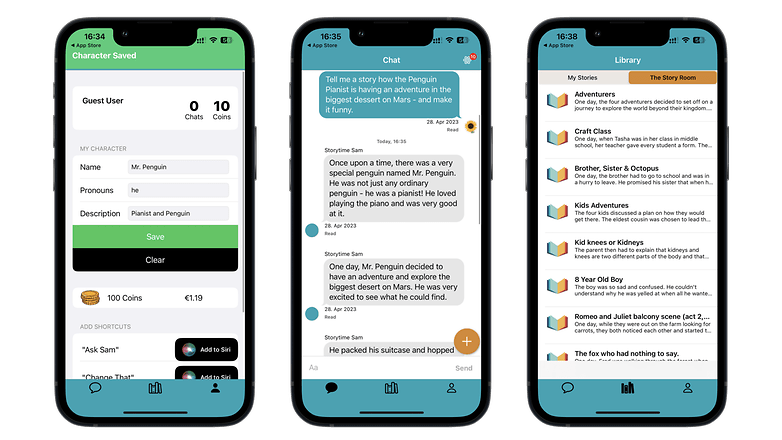 Price: Free / Advertising: None / In-App Purchases: Yes / Account required: Optional
To try Storytime Sam, you don't have to pay for it or give up your data. As a trial user, you can request up to ten stories for free. Once the trial period has ended, you will have to purchase Coins, whereby Coin corresponds to one request. 100 Coins costs $0.99, which should be a sufficient investment to get even the most sleep-deprived kids through dozens of nights.
Games or useful tools: Which app is your favorite? Do you have any other hot app tips for us? We look forward to your recommendations in the comments!