Apple Vision Pro Developer Lab Opens to test MR/VR glasses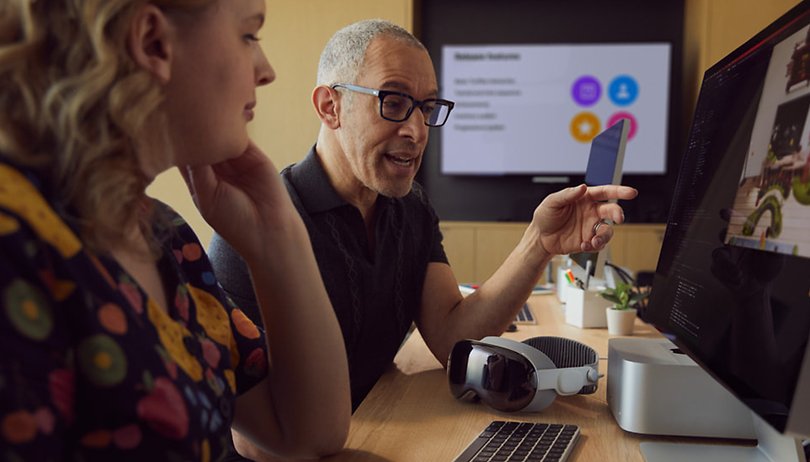 Shortly after the unveiling of the Apple Vision Pro at the WWDC 2023 developer conference, Apple did not hesitate to release the Software Development Kit (SDK) for visionOS. However, Apple would not be where they are today if there were no other measures that helped them along the way. In the coming month, developer labs will be opened worldwide, where developers can try the Apple Vision Pro out!
Apple's SDK for visionOS released
As Apple announced via its international press portal, they have released the visionOS Software Development Kit (SDK) for developers. This opens up a whole new world for the masses to give a go at creating the best mixed reality application for the Apple Vision Pro. Whether it is the field of medicine, productivity, design, or even gaming, the Apple Vision Pro headset has opened a door to a whole new genre of spatial computing and immersive 3D content.
Apple Vision Pro redefines what is possible on a computing platform, allowing developers to start building visionOS apps using the powerful frameworks they already know and push their development even further with new innovative tools and technologies like Reality Composer Pro to design entirely new experiences for their users.By leveraging the space around the user, spatial computing opens up new possibilities for our developers and allows them to think of new ways to help their users socialize, be productive and enjoy new types of entertainment. We can't wait to see what our developer community comes up with, said Susan Prescott, Apple's vice president of worldwide developer relations.
The visionOS SDK offers powerful technologies such as Xcode, SwiftUI, RealityKit, ARKit, and TestFlight. Thanks to the visionOS Simulator, it allows developers to explore and test their own applications without the need to own the "Apple Vison Pro" MR/VR headset, letting you try it out in different room layouts and lighting conditions.
First, apps like "Complete HeartX", "djay" or "JigSpace" provide a glimpse into what Apple's all-in-one headset is capable of as it becomes available in 2024. Apple has already launched a corresponding app store in anticipation of what's to come.
Test the Apple Vision Pro in the Developer Lab worldwide!
The highlight, however, is the announcement that developers all over the world will be able to try the $3,500 "Apple Vision Pro" glasses for real. And you do not have to wait until the next year—but in the month of July 2023.
Apple announced that it will launch the so-called developer labs in Cupertino, London, Shanghai, Singapore, Tokyo, and Munich. Apple engineers will help testers answer questions about the visionOS headset and the SDK. Of course, the nextpit editorial team and developers will also try to obtain one of the coveted places in the Free State of Bavaria.
What about you? Are you already hooked on the hype surrounding the Apple Vision Pro or does the entire spectacle leave you indifferent? Share your opinion on the $3,500 mixed reality glasses from Apple with us in the comments and let us discuss further.