Apple HomePod mini review: A smart speaker worth considering?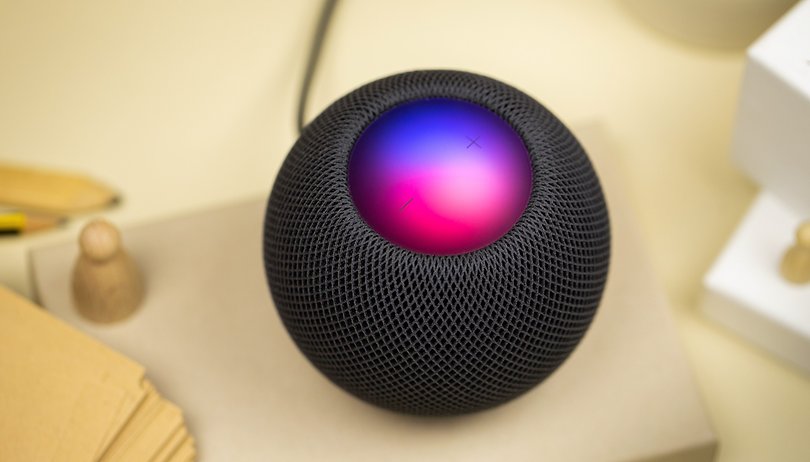 Although the HomePod mini has been available for over two years, it has aged gracefully. Despite its modest sound quality, this smart speaker boasts convenient smart home features, Siri integration, multiroom audio, and more. But is it still a viable option in 2023? Keep reading this review to find out.
Good
Incredibly compact design

Versatile color options

Top-mounted touch screen

Built-in Siri

Minimal compression even at maximum volume

Low latency on Apple AirPlay
Bad
Doesn't get very loud

Lacks Bluetooth streaming and other connectivity alternatives

No dedicated control app

Non-removable power cable

Pricey
Price and availability
On October 13, 2020, Apple unveiled the HomePod mini, touting features such as Siri voice control, 360-degree audio, smart home control, multiroom audio, and an intercom function. Notably, the HomePod mini also boasts different voice recognition options for increased personalization and privacy, including encrypted communication, local processing of voice recognition, and a physical switch to disable the microphone.
Despite being released three years ago, these features are still considered cutting-edge for a smart speaker, which is likely why the HomePod mini continues to retail at the full price of $99.
If you're looking to save some money, you can consider purchasing a renewed HomePod mini from eBay at a discounted price.
Design and build quality
With a height of just 3.3 inches (84.3 x 97.9 mm) and a weight of 345 grams, the HomePod mini has an incredibly compact design that makes it easy to integrate into any space. Additionally, Apple offers it in a variety of five attractive colors.
---
Pros:
Incredibly compact design .
Versatile color options.
Top-mounted touch screen.
Cons:
Non-removable power cable.
---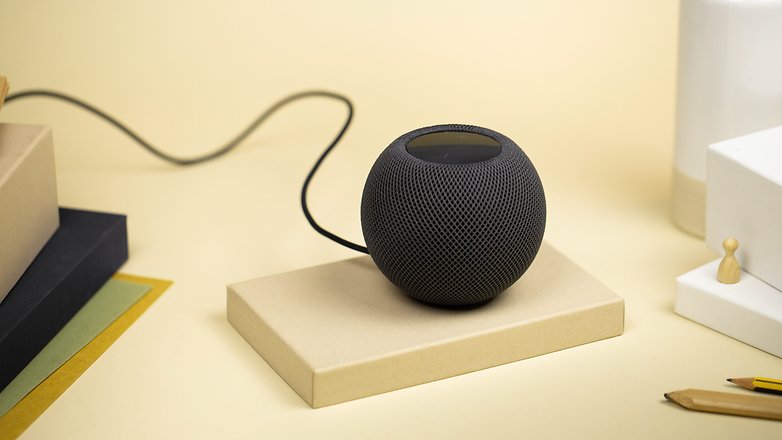 According to Apple, the HomePod mini's seamless mesh fabric design is "virtually transparent to the sound passing through it," making it suitable for various rooms. In addition, unlike the Google Nest mini and Amazon Echo dot, the HomePod mini has a touch surface on the top that allows for quick and convenient control.
| Touch Controls | Action |
| --- | --- |
| Single tap | Play/Pause |
| Double Tap | Skip |
| Triple Tap | Skip back |
| Touch and Hold | Siri |
| Tap or hold + or - | Volume up/down |
The HomePod mini is available in five distinct colors, including white, yellow, orange, blue, and space gray, as previously mentioned. During our testing, we found that the space gray fabric was not only beautiful but also seamlessly integrated into our living room. However, we believe that any of the available color options would work just as well. Apple has also highlighted that the HomePod mini is environmentally conscious, incorporating 99% recycled rare earth elements (REE) and at least 35% recycled plastic across various components.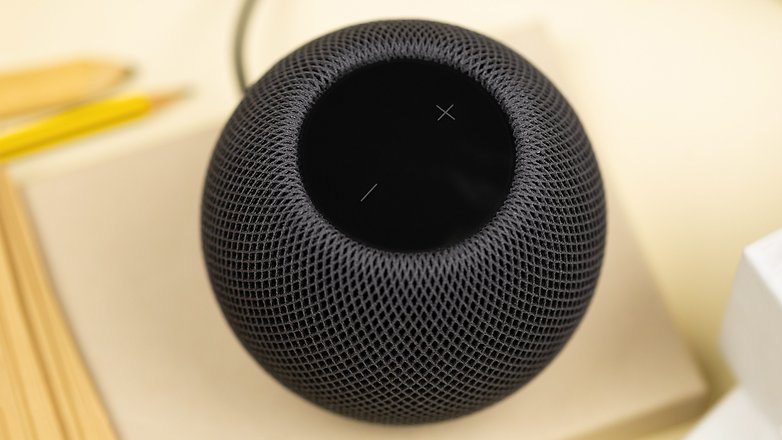 Unfortunately, unlike the new HomePod device, the power cable of the HomePod mini is not detachable, which was a highly appreciated feature of the new HomePod, as stated in our review.
Smart features
While the HomePod mini is undoubtedly visually appealing, its primary function is to provide high-quality audio and smart features. And despite being on the market for over two years, it's impressive how the HomePod mini's features still feel up to date.
---
Pros:
Hands-free control with Siri voice commands.
Effortlessly management of smart home devices with smart home control.
The Multiroom audio feature is a great addition for families or shared housing.
HomePod mini's intercom feature is ingenious for internal communication.
Customized listening experience with voice personalization technology.
Conversations are secured by encrypted communication.
Fast and reliable voice recognition thanks to the device's local processing.
Cons:
No dedicated control app available .
---
Integrated with Siri, the HomePod mini provides seamless voice control and access to all of Siri's features, including setting reminders, playing music, and staying up-to-date on the weather forecast. Additionally, the HomePod mini doubles as a smart home hub, enabling you to effortlessly control your compatible smart home devices via voice commands or the Home app. From the couch in the living room, it was almost effortless to set up the thermostat temperature in the bedroom before going to sleep.
It's worth noting that the HomePod mini does not have a dedicated control app available, though. While this is not necessarily a deal-breaker for some users, others may find it frustrating that they cannot fully customize and control their speaker from a central app. Without a dedicated app, users are limited to adjusting settings through the Home app or using Siri voice commands.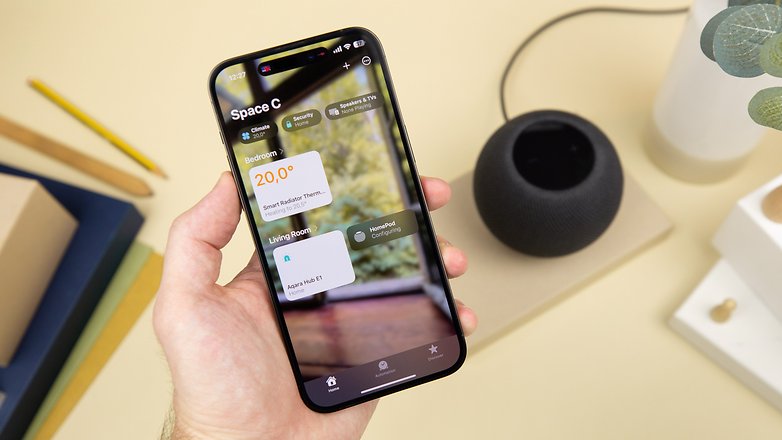 That being said, Apple has integrated the HomePod mini with Siri, which allows users to control the speaker with their voice and access all of the Siri features. Additionally, the HomePod mini can be controlled through the Home app, which allows users to adjust settings and manage their smart home devices all in one place. While it may not be as comprehensive as a dedicated control app, the Home app does offer a certain level of convenience and control.
Overall, the lack of a dedicated control app for the HomePod mini may be a drawback for some users, but there are still ways to adjust settings and control the speaker using Siri and the Home app.
On the other hand, the HomePod mini offers a range of practical features, including the ability to create a multiroom audio system, which lets you play music in multiple rooms or different music in each room. Plus, the intercom feature lets you easily broadcast messages to other HomePods or Apple devices in your home—I found this feature quite intriguing. The HomePod mini is also designed to recognize different voices, which means it can personalize responses based on each user's preferences and history.
In addition, the HomePod mini is designed to protect your privacy, with features such as encrypted communication, local processing of voice recognition, and the ability to disable the microphone—but without a physical switch.
Hardware and HomeKit integration
The HomePod mini, which was released with the same chip as the 2019 Apple Watch Series 5, uses the processor for advanced software capabilities to improve its audio performance . By analyzing music and applying complex models, the device can enhance loudness, dynamic range, and control the movement of the driver and passive radiators in real-time, resulting in an improved audio experience.
While the HomePod mini is compatible with Matter, I didn't have any devices that support this new smart home standard to test it out. Nonetheless, it's a valuable feature to have, especially if you intend to buy Matter-enabled products in the future.
The HomePod mini is compatible with AirPlay 2, supports 802.11n Wi-Fi, Ultra-Wideband chip for device proximity and Bluetooth 5.0. When it comes to system requirements, the HomePod mini runs with the latest version of software and is compatible with iPhone SE, iPhone 6s or later, or iPod touch (7th generation) with the latest iOS; or iPad Pro, iPad (5th generation or later), iPad Air 2 or later, or iPad mini 4 or later with the latest iPadOS.
Inside the package, you can anticipate a 20-watt power adapter as there are no other physical audio connections included.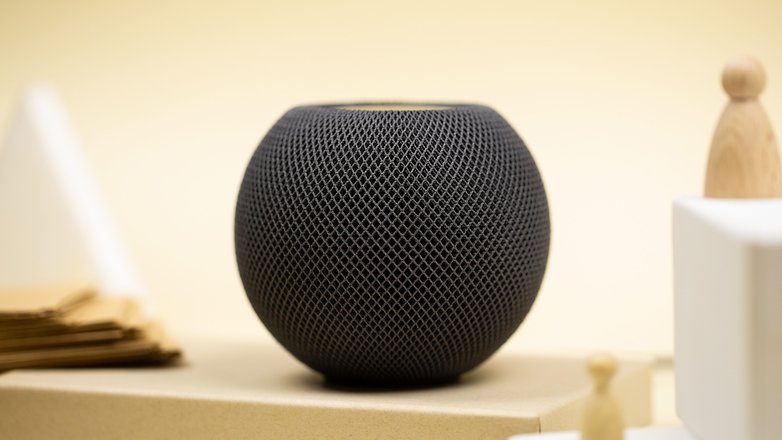 Apple HomePod Mini audio
Although small, the HomePod mini provides a high-quality sound experience. While not particularly loud, the maximum volume can be set without hesitation. The 360-degree audio produces clear vocals and deep bass, which is highly satisfying in a small apartment setting. However, I would advise against using it for outdoor purposes.
---
Pros:
Minimal compression, even at maximum volume .
Low latency on Apple AirPlay.
Cons:
---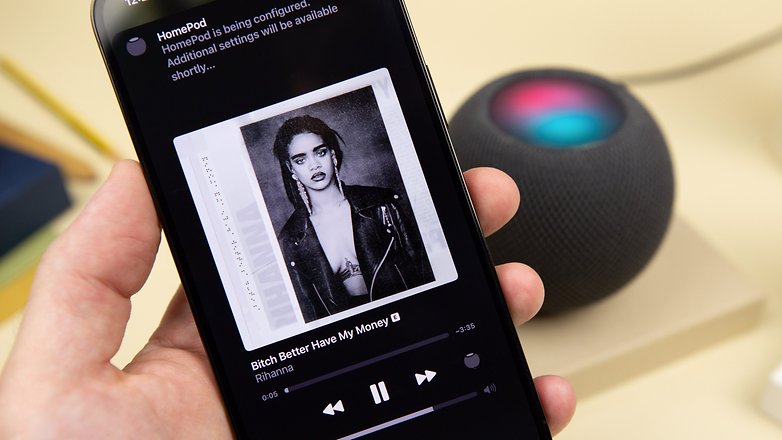 The HomePod mini boasts a full-range driver and dual passive radiators that produce rich bass and clear high frequencies. Additionally, it features a custom acoustic waveguide that delivers a 360º sound field and a built-in chip that enables real-time tuning, as mentioned in the performance section of this review.
The HomePod mini computational audio feature processes complex algorithms in real-time to deliver perfectly balanced sound at any volume. Thanks to Apple's force-canceling passive radiators, the HomePod mini produces a nice bass extension despite its small size. Apple also claims that the acoustically transparent fabric used in the device does not compromise the sound quality—as highlighted in the design and build-quality section.
To support far-field Siri and multiroom audio capabilities, the device is equipped with four microphones. These built-in microphones collaborate to cancel noise and pick up the "Hey Siri" command, even if there's a lot of background noise around you. This means you don't have to turn down the volume or move closer to the device to be heard, worked out 10 out of 10 times.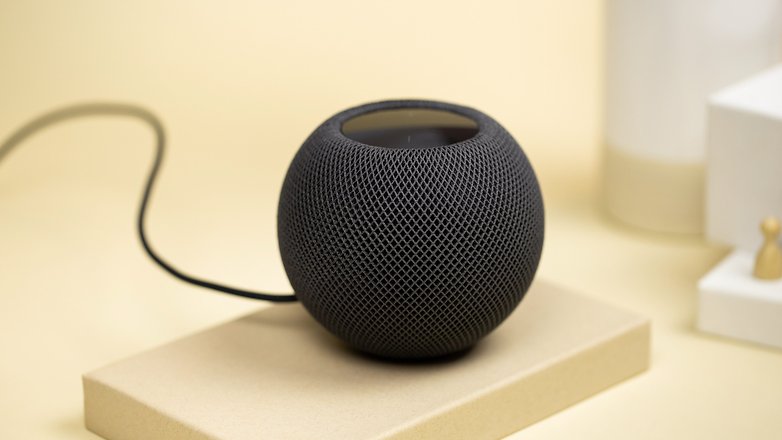 Being deeply immersed in Apple's ecosystem, I find it particularly enjoyable to use standard audio sources like Apple Music and Podcasts natively on my HomePod mini. However, integrating it with Google or Amazon smart speakers can be quite challenging. Besides, AirPlay allows me to stream other content from my iPhone, iPad, or Mac to the HomePod mini. Moreover, the speaker can be paired in stereo.
As NextPit does not currently have a standardized audio quality testing process, I recommend referring to the audio review of the HomePod mini published on the Rtings website. Their review includes tests for frequency response accuracy, soundstage, and dynamics.
Apple HomePod Mini technical specifications
Mini model
Product
Picture

Dimensions

Height: 3.3 in (8.43 cm)
Diameter: 3.9 in (9.79 cm)

Weight
Loudspeaker
Microphones
Touch display
Radio standards

802.11ac WLAN
Bluetooth 5.0
Thread
Ultra-wideband chip

Multiroom
Stereo pairing
Battery operation
Final verdict
It's needless to say that if you are invested in the Apple ecosystem, the HomePod mini is a great purchase due to its compact size and affordable price. Although it doesn't lag far behind the Amazon Echo dot or Google Nest mini, it still offers seamless integration with Apple products and services. However, if I were to purchase a new one now, I would have to say that I am not entirely convinced.
In my opinion, the HomePod mini is priced too high considering that there are alternative options available for automating your home. While Apple offers seamless integration with its ecosystem, the audio quality of the HomePod mini is not significantly better than other devices, such as the Amazon Echo Dot, which is priced at $49.99. Therefore, the price difference of almost 50 dollars is hard to justify.
For a more immersive and high-fidelity audio experience, I recommend considering the new HomePod, which boasts a high-excursion woofer, five tweeters, Spatial Audio, and room sensing capabilities. Alternatively, you could wait for the next generation of HomePod mini, which is expected to be released sometime this year.
Have you already experienced the HomePod mini? We'd love to hear your thoughts on the device! Join our community and share your insights to help others choose the perfect iOS-compatible smart speaker for their home.