HomePod (2023) launched — What's new with Apple's next-gen speaker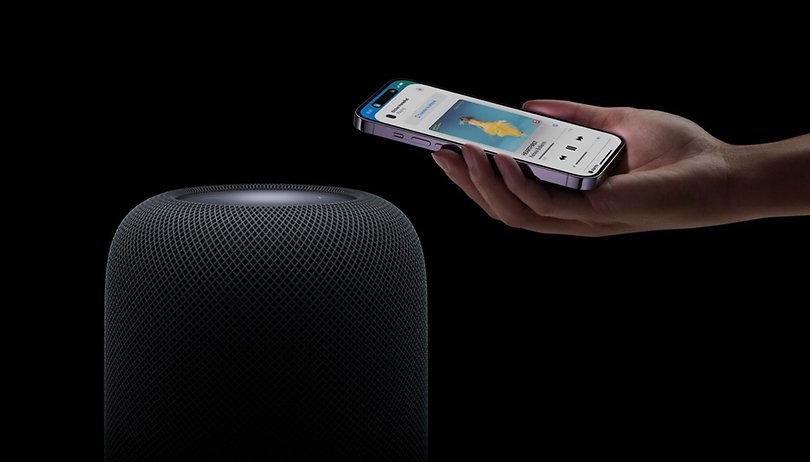 Apple officially launched the next-gen HomePod today almost five years after the original speaker. The HomePod (2023) has changed a little outside but it is now much smarter and features a faster S7 chipset along with an added temperature sensor. Apple priced the speaker at $299 or $50 cheaper when its predecessor debuted.
The new HomePod is a long time coming. However, the iPhone-maker was able to put in a proper upgrade if you are to consider all the notable changes they've brought to this year's full-sized smart speaker.
HomePod 2 gets repositioned audio components
Apple's HomePod (2023) has fewer microphones and tweeters compared to the first-gen model. But it doesn't mean that Apple sacrificed the audio performance. In fact, Apple says it has level-up the overall acoustic experience on the device by rearranging the five beamforming tweeters and coupling these with a high-excursion woofer and an integrated bass-EQ mic.
The latest speaker comes with the same room-sensing technology as the older version. This enables the HomePod 2 to recognize sound reflections from objects within its surroundings and then intelligently adjust the sound. The custom S7 silicon combined with audioOS software also delivers more advanced computational audio according to Apple.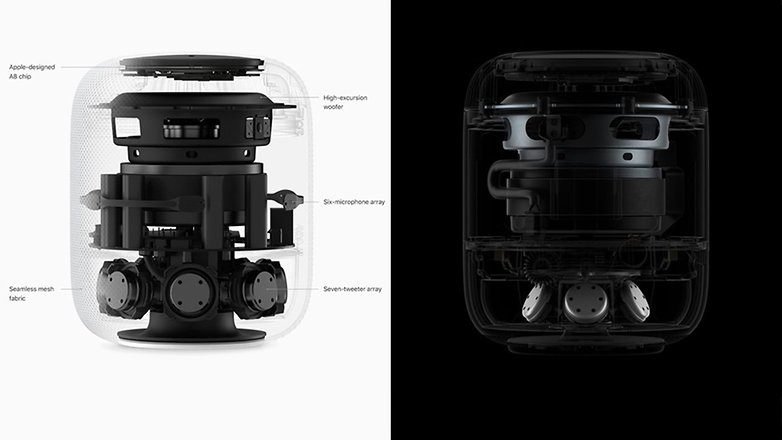 Apple HomePod vs HomePod 2nd gen
| | | |
| --- | --- | --- |
| Specs | HomePod (2018) | HomePod (2023) |
| Dimensions | 6.8 x 5.6" (172 x 142 mm) | 6.6 x 5.6" (168 x 142 mm) |
| Weight | 5.5 lbs (249 grams) | 5.16 lbs (234 grams) |
| Display | RGB LED Matrix | RGB LED Matrix |
| Processor | Apple A8 | Apple S7 |
| Speakers | 7 tweeters, 10mm high-excursion woofer | 5 beam-forming tweeters, 22mm high-excursion woofer |
| Microphones | 6 mics | 4 mics + internal bass-EQ mic |
| Connectivity | 802.11ac Wi-Fi, Bluetooth 5.0 | 802.11n Wi-Fi, Bluetooth 5.0, Thread, UWB |
| Sensors | Accelerometer | Temperature, humidity, accelerometer |
| Colors | Space Gray, White | White, Midnight (Black) |
| Price | $349 (at launch) | $299 |
Multiple speaker setup and iPhone tracking
Apple gave a lot of tricks to the 2023 HomePod. This includes multiple-speaker pairing compatibility with the HomePod Mini or 2nd generation HomePod to play similar or different songs on different speakers via AirPlay. Multi-room setup is also offered where the connected speakers can be utilized as an intercom when broadcasting from an iPhone. The eARC (enhanced Audio Return Channel) allows devices connected to the Apple TV 4K to use the HomePod as the default hardware output.
Besides the Spatial Audio and Siri voice search that users can tap through Apple Music, the Ultra-Wideband connectivity ensures seamless music handoff by just tapping your iPhone on the speaker. This works even when you're on a call. There is even a neat Find My feature to ping a lost iPhone in the area as well as hands-free location tracking via Siri of authorized contacts.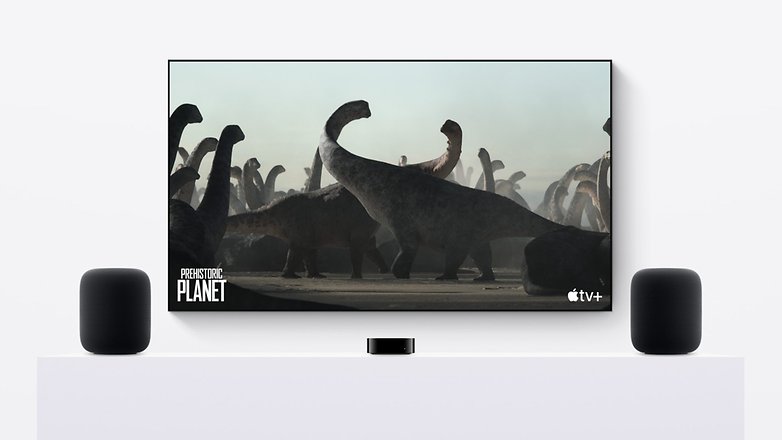 Smarter home abilities from smoke recognition to Matter
What's new to the HomePod 2 are the built-in temperature and humidity sensors which read environments and then can be configured with smart home automation such as switching off the air-conditioning unit when a specified thermostat value is met. More importantly, the new HomePod is shipped with Sound Recognition feature to actively listen for smoke and carbon monoxide alarms before sending notifications to the iPhone.
Apple's smaller HomePod Mini has the same array of sensors and sound recognition ability. Apple informed that these features will be activated through a future software update this spring.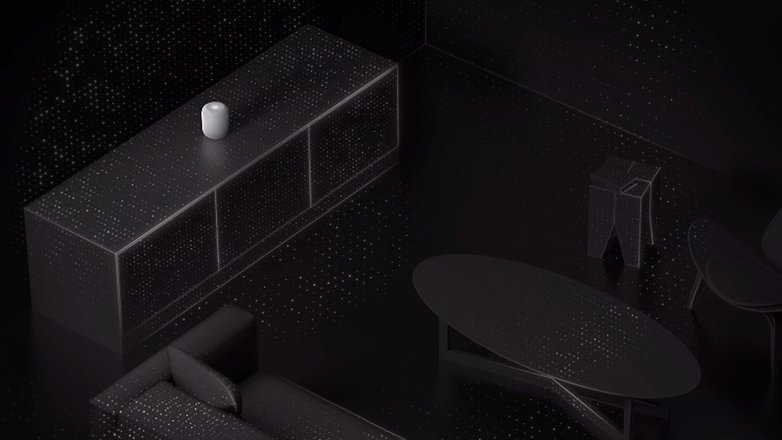 Apple being a major member of the alliance that steers the Matter standard means the HomePod supports not only Matter but also Thread. Users can make the speaker a hub or controller for different Matter-enabled accessories. Apple added that it is using end-to-end encryption for all smart home communications.
Apple HomePod (2023) design and release date
As for the design, the HomePod (2023) is a smidge lighter and shorter but with retained LED matrix and touch controller on top. The company touts its smart home speaker is composed of 100 percent recycled speaker magnets as well as purely recycled gold on the circuitry boards. Apple mentions that the Midnight variant is also made from 100 percent recycled fabric material alongside color-matched cable.
Pre-orders for the second-gen HomePod start today through the Apple Store. It costs $299 and is available in several countries. Shipping will begin on February 3.