Apple fans only: Five last-minute gifts to put under the Christmas tree!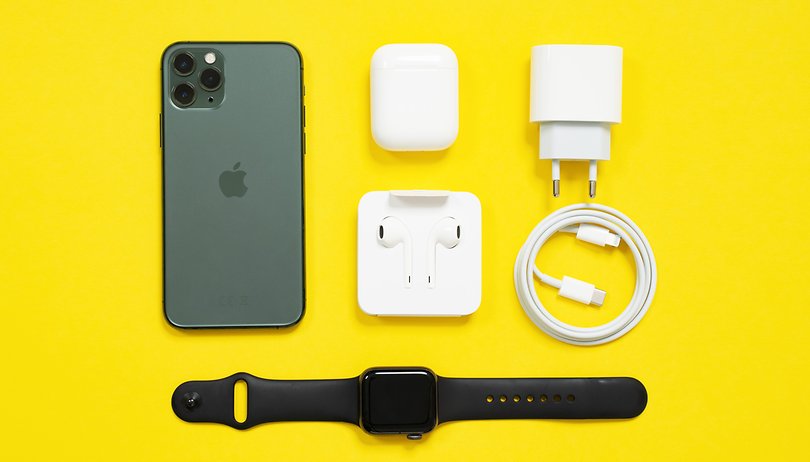 If you haven't bought all your Christmas gifts yet, there is still time. To help you with that, I'm sharing here my list of five last-minute gifts that would make any Apple fan extremely happy. And best of all: saving some money!
First of all, last-minute gifts do not mean relapse choices, but they do have one disadvantage: your product may not arrive in time. So before you buy, pay close attention to the delivery date. In this list, I share products that can be bought on Amazon, which offers delivery as a gift. So if you will be traveling this Christmas and don't want to risk delivery delays, you can always ship to the address of the person who will receive the gift.
Finally, this is a very personal list, I only suggest gifts that I would love to receive as an iPhone user. So feel free to use the comments to share your gift list with the community using the comments section.
Without further ado, let's go to my list of the five last-minute gifts to put under the Christmas tree of an Apple fan:
#1. Apple AirPods Pro (2nd Generation): $229
One of the headphones with the best integration with Apple's ecosystem, the second-generation AirPods Pro hit the market with better ANC and battery life in 2022. In addition, we had a hardware upgrade with a new chipset and custom-built driver and amplifier. Added to that, battery life now plays up to 30 hours with the case.
I find this version of the AirPods Pro an especially good gift for those people who don't own an Apple Watch. That's because, unlike the other models in the series, the AirPods Pro 2 can be controlled via touch on the surface of the earphone stems. This allows you to control the volume, for example, without having to resort to the iPhone... or Apple Watch.
Finally, support for the Personalized Spatial Audio feature also seems like a plus, as it uses the iPhone's TrueDepth camera to scan your ears and head shape to create a Spatial Audio profile unique to you.
#2. AirTags: $29
Of all the gifts on this list, AirTags seem the most appealing to me, because, in addition to being super useful this time of year, they are really affordable. Since their launch, these little devices used for tracking objects (or even people) have come under a lot of criticism regarding privacy and Apple has had to review some functions.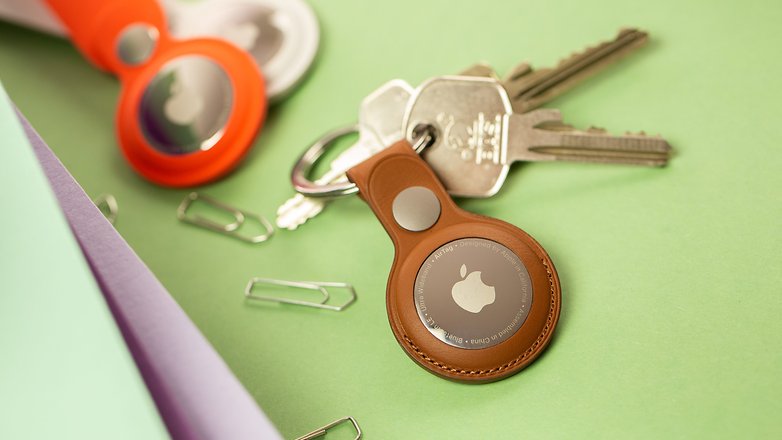 During the year-end holiday season, these devices can be really useful for suitcase use, for example. Especially because of the crisis in aviation, having one more layer of security helps a lot in case of lost luggage and backpacks. In addition to travel use, they are an excellent gift for Apple fans who often lose their bunch of keys or even for those who carry important computers and documents in their backpack.
If you are interested in comparing an AirTag for a last-minute Christmas gift, I suggest reading the full AirTag review here on NextPit.
#3. iPhone cases: $45
As far as design goes, the iPhone is more classic than disruptive... and let's face it, it's easy to recognize (and a lot of people have one). So it is not the kind of device that people would have a problem using with protective cases—not least because they are expensive too. However, this is a very personal gift, so it requires some research.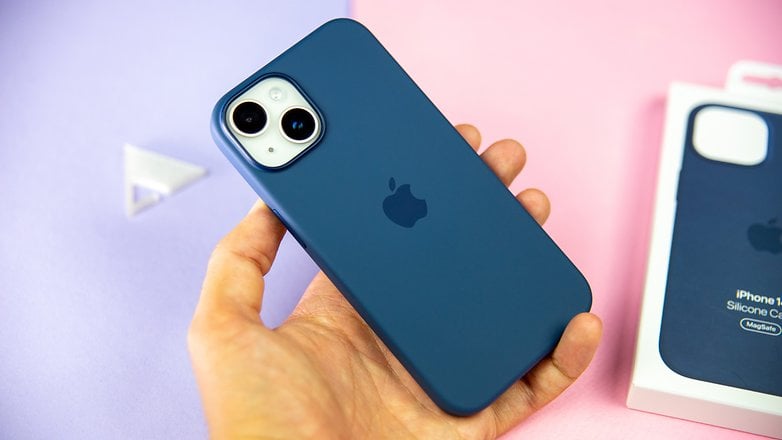 We have a list of the best cases for the iPhone 13 and iPhone 13 Pro series, which I recommend reading to get some ideas. However, since this list of last-minute gifts for Apple fans is really fun to write, here are some personal suggestions.
I understand that putting energy into choosing an iPhone case as a Christmas gift is a testament to caring about others. So take into consideration issues such as lifestyle and political positions: don't give a leather iPhone case to a vegan, for example. In this case consider looking for alternatives, such as biodegradable iPhone cases.
As an alternative to Apple's leather cases, Mujjo seems to me to be a manufacturer of iPhone accessories that offers diversity and quality at a more affordable price. Below I share a Mujjo case suggestion for the iPhone 14 Pro Max, but on the brand's Amazon store, for example, you can find cases for different iPhone models.
Another alternative here are the retro iPhone cases, as they range from options for those who love music to games, for example.
#4. Apple Watch SE: $299
If you have a budget of up to $300, my accessory recommendation is without a doubt the Apple Watch SE. The watch offers the main functions of the more expensive models and practically the same design. All this at half the price. Most importantly, it ranges from zoomers to boomers, as it offers functions for a wide age range.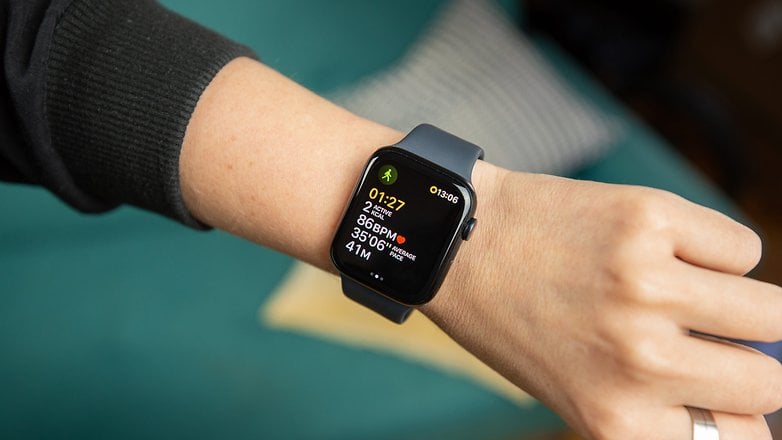 Among the most interesting features of this device are the integrated GPS—which allows you to use the watch without having to charge your iPhone during sports—, a very accurate sleep tracking system, and heart monitoring. In addition, of course, it functions as a mirror of the iPhone's notification center.
If you also believe that this device can be a good gift option this Christmas, I suggest reading the full review of the Apple Watch SE. I would also like to point out that this indication is coming from someone who uses the model daily!
#5. Apple MagSafe battery pack: $95
I'll be honest, I am using the iPhone 14 Pro Max, and I am really satisfied with the battery life of this device. However, I consider a battery pack an excellent last-minute gift, because even if it is not what one is really expecting for Christmas, it is an extremely useful gadget.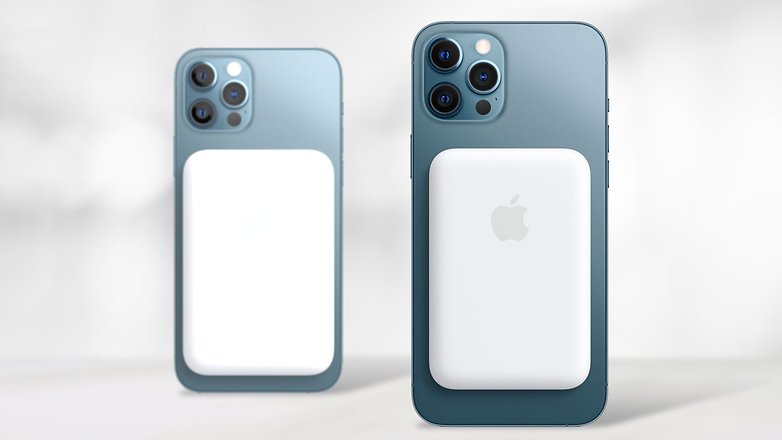 In fact, I can say that any MagSafe accessory from Apple or an alternative is a great option for anyone with an iPhone 12 or above. The reason for this is simple, there is no need to carry cables with you. In the case of portable batteries you just need to attach the accessory via induction to the back of the iPhone.
More than that, even though the MagSafe battery packs offer wireless charging, you can also use them at your desk plugged in. Apple offers 15W charging support, but you need to use a 20W or higher power adapter, which is sold separately.
And if you want an even more affordable alternative, Anker is the brand to go for. Anker's MagGo battery packs are compatible with iPhone 12 or higher offer up to 5000mAh capacity at half the value of Apple's portable batteries.
And those are my five last-minute gift suggestions for iPhone users. As I said at the beginning, this is a very personal list and focused on the Apple ecosystem. If you have other suggestions, I'd love to know what else you would recommend as a gift for an Apple fan?