More Reasons to Buy the Apple AirPods Pro 2 at Best Price of $199
If you haven't upgraded or own a pair of Apple AirPods Pro 2 yet, there is now a great reason to finally plunge. In addition to the noise-cancelling in-ears getting a huge 20 percent discount at Amazon today, the iPhone-maker also announced new features that will level-up the AirPods Pro 2 and most AirPods lineup through an update.
Apple's AirPods Pro 2 (review) headphones usually cost $249, but the current deal from the retailer put them back to an all-time low price of $199. Plus, Amazon is currently running a limited promotion where you can take another $5-10 off at check out, potentially making you up to $60 savings.
A new update will boost the Apple AirPods Pro 2
The AirPods Pro 2 with the H2 chip are the latest most capable buds of Apple that were launched at the end of 2022. They come with the most effective noise-cancelling capability in the wireless earbuds category, along with a spatial audio. And with the upcoming firmware, Apple plans to add more advanced features such as Adaptive Audio and Personal Volume, further enhancing the audio output of the in-ears.
In addition to the top-class ANC, the AirPods Pro 2 also boast ergonomics design that our colleague Antoine Engels praised in his review. Furthermore, the iPhone-maker introduced a touch control, which was not available in the previous model and current non-pro AirPods headphones. There is also a nice touch to the AirPods' case: a built-in speaker. This can be useful in tracking the case via Find My app if it gets lost.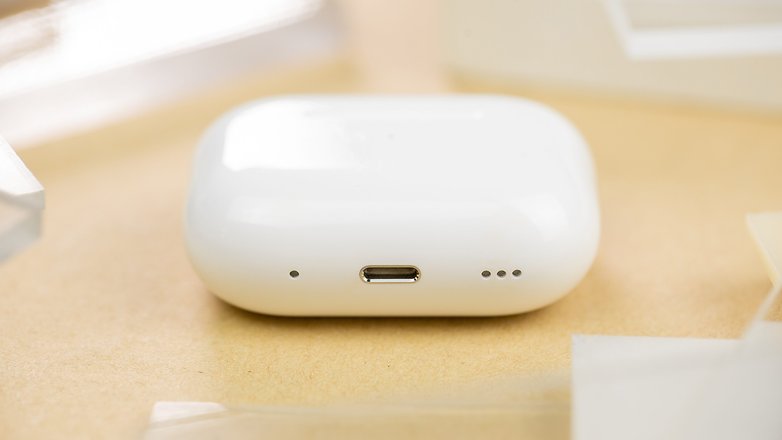 Beyond the design, you get good battery life on the AirPods Pro 2, lasting 6 hours and up to 30 hours with the case. Additionally, you can take advantage of the wireless charging to charge the case on top of the wired connection.
The only downside of the AirPods Pro 2 is that it works well with an iPhone or iPad and other Apple's ecosystems. But if you're in the walled-garden, the AirPods Pro 2 are a great buy. Meanwhile, we want to know what are your thoughts about this deal and if you'd like to see more AirPods offers in the future. Hit us up in the comments.