Solix F3800 by Anker: A Power Station Supporting Both 120 and 220 volts AC Systems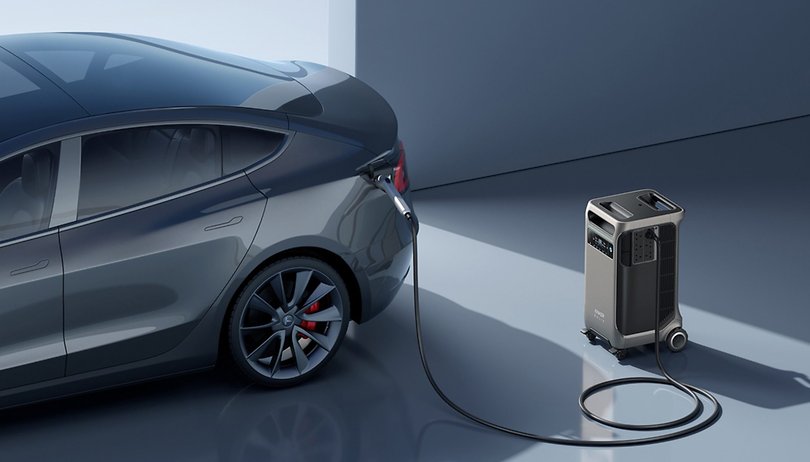 Following the debut of Anker's new Solix branding, the company has announced that it is set to unveil the Solix F3800 power station and Solix X1 home ESS (energy storage system) in the US. They are set to showcase their Solix energy solution products first at the RE+ convention that is held in Las Vegas, which is kicking off today.
Anker's Solix F3800 is a high-capacity portable power station that will be offered along with its existing PowerHouse-branded backup cubes and solar generators in the States. The Solix X1, however, is the first energy storage system of Anker that is slated to be released in the US. Pricing and availability of both will be given at the event today.
Anker's Solix F3800 portable power station
Like the name suggests, the Solix F3800 has a 3840 Wh battery capacity which is notably larger than most entries from the company. Plus, it can be expanded with up to six modules for 26800 Wh combined capacity. More importantly, the unit can be connected to the Anker Home Power Panel for direct UPS setup to your home grid.
In addition, the Solix F3800 gets a much higher power output at 6000 watts peak, which is enough to energize heavy-duty appliances like washing machines and air conditioners. And unlike most power stations, it runs both 120 and 220 volts AC systems. Furthermore, it comes built-in with a NEMA 14-50 port to support direct charging of electric vehicles that translates to 20 km of range in emergency cases.
When it comes to other interfaces, the Solix F3800 has 6 AC sockets at 120 V paired with a single AC outlet rated at 240 V. There are multiple USB-A and USB-C ports capable of 100 watts as well. You can also find a cigarette output while the station can be charged using an AC adapter or connecting solar panels with max 2400 watts rating.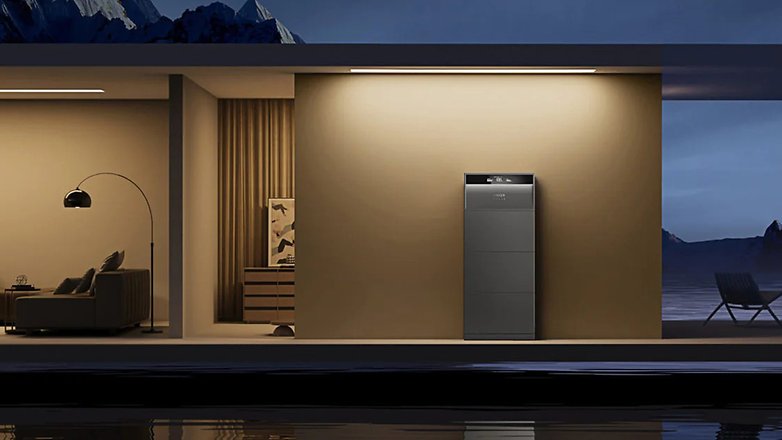 Anker's flagship Solix X1 ESS
The Solix X1 is a smart and modular ESS that has a slim design and ruggedized IP65 build. It can be set up for up to 6 LFP battery packs in each system and can be maxed out at 30 kWh. At the same time, it can be expanded into multiple systems too for up to 6 parallel connections, with the total battery reaching to 180 kWh capacity and 200 amperes of load.
More than the typical energy storage system uses, the Solix X1 is primarily paired with Anker's micro-inverter to charge it with solar panels on top of AC and gas-powered generators. The ESS can then support powering your entire home at night or during outages via self-consumption or backup modes. Moreover, it works with EV charging using the V1-40-US model for NEMA 6-50P and 14-50P adapters and for a max 9.6 kW charging output.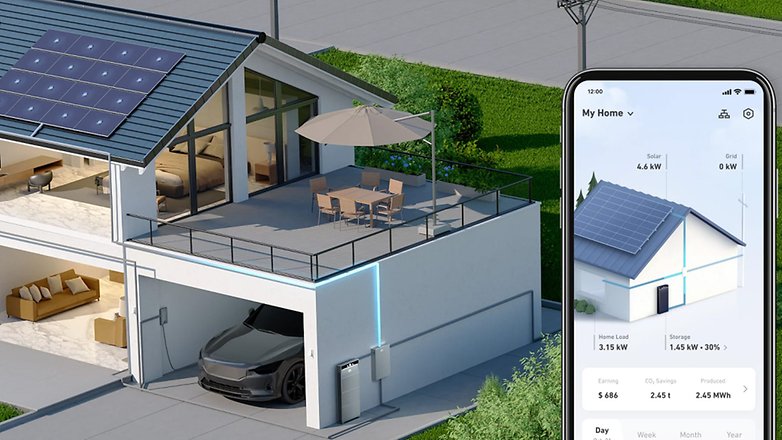 Users can also manage power generation, storage, and delivery through apps, thanks to the smart backup controller which also comes with Wi-Fi, Ethernet, and Bluetooth. There is an optional 4G cellular connectivity through a dongle as well.