Anker solar bank unveiled: Home solar storage system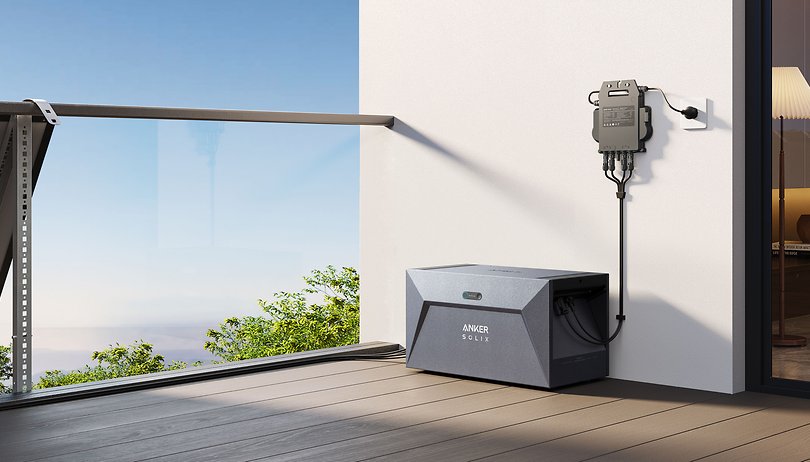 Anker introduced a power storage unit that can be retrofitted to balcony power plants under the Solix brand. The home solar battery system, aptly known as Solarbank, has a capacity of 1,600 to 3,200 Wh. Anker has yet to announce the pricing for its Solix battery in the US market. However, nextpit has all the details about the Solarbank just for you—as well as two other new Anker products from the energy sector.
Balcony power plants have one major drawback: They only generate energy during the day. If you're not at home, you won't be able to use all of it, and part of the power will be wasted since it remains unused—and you are unable to sell it back to the public grid. The obvious solution is to store the excess electricity generated during the day in a battery and feed it to your home grid when dusk falls.
Anker Solarbank: Home solar battery system that can be retrofitted to your balcony power plant
To fix this, Anker introduced an exceptional battery with its Solarbank. All you need to do is to plug the power storage unit between your solar cells and your inverter, and you're good to go. According to Anker, this not only works well with its own inverters from Solix, but also with third-party hardware.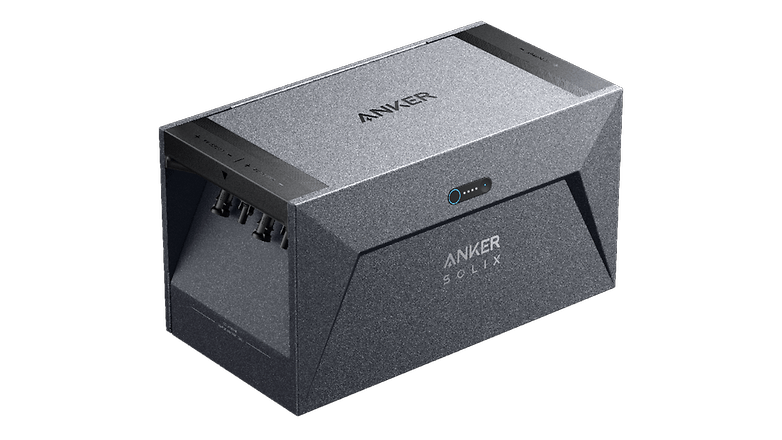 You will then need to inform Solarbank of your base load—that is, the minimum power that all appliances in your household consume, which typically hovers around 200 W. Solarbank will then always feed 200 W of juice to your household grid and store the surplus energy in the battery.
At night, the battery "plays" the role of the solar panel and continues to supply power to your existing inverter. The excess energy stored during the day will also supply your household appliances with energy at night. You can set the maximum amount of energy the solar bank should feed into your household via the Anker app.
The Anker solar bank stores up to 1,600 Wh of energy, and you can use a maximum of two systems on one inverter with two MC4 inputs simultaneously, giving you the option of storing up to 3,200 Wh. Since each solar bank allows 800 W of input power, you can legally connect 1,600 Wp of solar power using a couple of solar banks. Of course, you will have to adjust the output power of both solar banks accordingly so as not to fry your inverter.
The Anker solar bank is protected against dust and water according to the IP65 rating. Anker provides a ten-year warranty on the system. The LiFePO4 batteries are said to be capable of 6,000 charge cycles apart from a capacity drop to 80%—that's easily 20 years even with intensive use. As mentioned above, Anker has yet to announce the pricing for its Solix battery. However, it aims to ensure the system can work with existing solar panels.
More Anker news: Home storage and Power station
In addition to the solar bank, Anker is announcing two other new products at Intersolar—including a rebranding for its existing Solix-branded power stations. For example, the existing PowerHouse 767 will be known as the Solix F2000 in the future—based on its capacity of just over 2,000 Wh.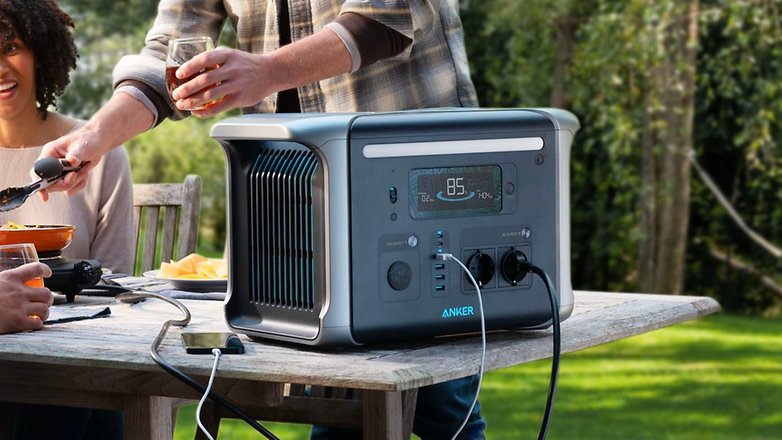 There's also a new power station called the Solix F1200 with—you guessed it—a capacity of 1,229 Wh. The maximum output power stands at 1,800 W.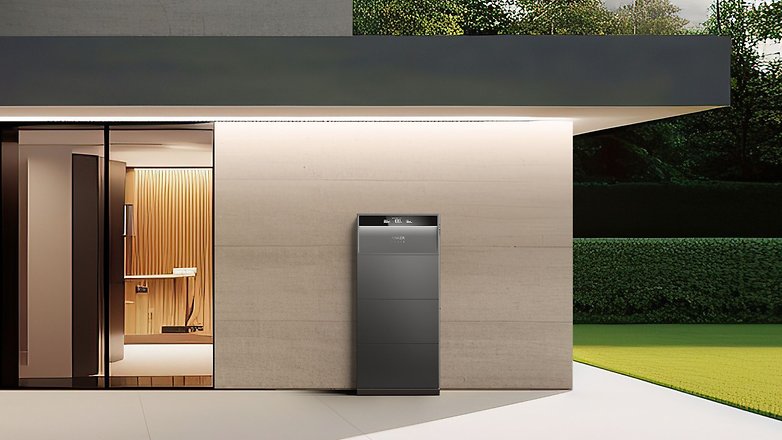 Finally, Anker also announced at Intersolar that it will also be offering home power storage solutions from 2024 onward. The modular Solix power storage units are to offer a capacity of 5 to 180 kWh (!).
In addition, the manufacturer promised that these storage units will be compatible with heat pumps and offer a charging solution for electric vehicles. Thanks to IP65 certification, you can also place the Solix storage units in the garden. Further details and pricing have yet to be announced.