Anker's 623 MagSafe Dual Wireless Charger for iPhone and AirPods is 55% Off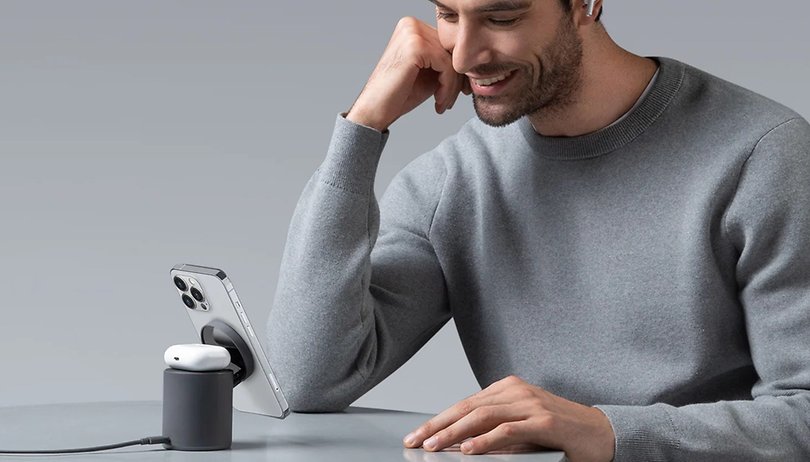 If you're needing a MagSafe-certified wireless charger for your iPhone or Apple AirPods, or both at once, now you have the opportunity to buy the Anker 623 MagGo at a crazy low price. The 2-in-1 magnetic wireless charger usually retails for $79, but you can take it home for $39 (55 percent off) through a coupon code.
Anker is running a sale for its charging accessories right now. But the best offer is apparently for the Anker 623 Magnetic Wireless Charger that is 55 percent off using a coupon code SDX6W1QT455 at checkout on Anker's online store. The code will be valid for the rest of May.
Wirelessly charge your iPhone and AirPods at the same time
The Anker 623 is a compact MagSafe wireless charger that is compatible with iPhone 12, iPhone 13, and iPhone 14 (review). It has a titling charging plate that magnetically holds the iPhone. This can be adjusted vertically for up to 60-degree and rotated at any angle, giving you the best view possible when streaming a video and charging your device simultaneously.
Anker's 623 MagGo is a dual charger. Meaning, you can use its base to charge supported AirPods or other headphones that boast wireless charging on their cases, such as the Galaxy Buds Pro 2 we reviewed or the Soundcore Liberty 4 (review). Plus, the charger itself has an LED indicator to notify you when charging has initiated.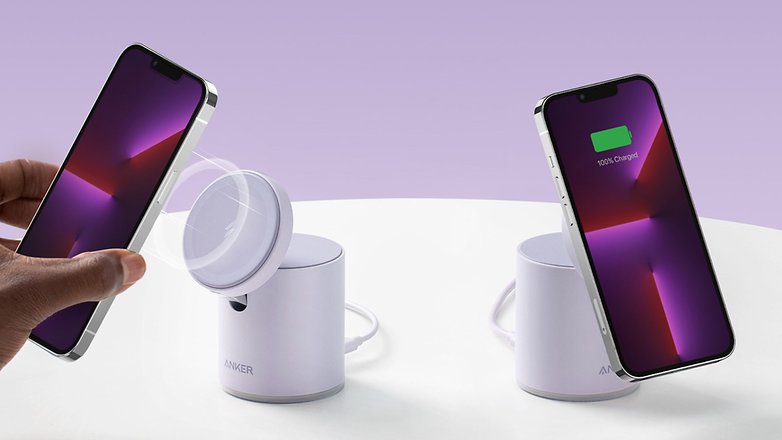 When it comes to ratings, you'll be able to squeeze out 7.5 watts charging speed for the handsets and 5 watts for the headphones, which are not the fastest speed available given iPhones can be filled for up to 15 watts. However, both are already modest numbers that would suffice in numerous instances.
Do you use a wireless charging to charge your phone? Or do you prefer having a wired one for faster speed? Share to use your answers in the comments.