5 essential apps you have to try this week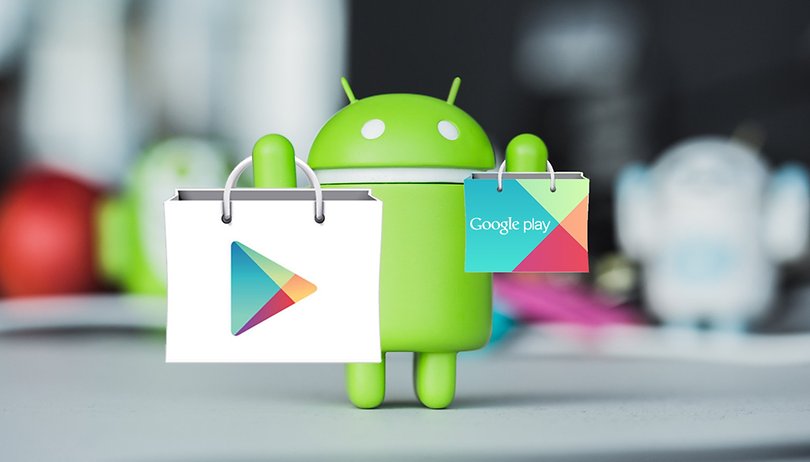 Here at AndroidPIT, we're constantly seeing new and exciting apps on the Play Store. We've tried several new and updated apps this week and picked our favorites. Here are the ones we think you absolutely must try.
Mi Drop - File Transfer & Share
Xiaomi has released a file transfer app. The design is absolutely beautiful, there are no ads and it works 200 times faster than Bluetooth. It works using Wi-Fi directly between two devices, so there's no need to connect to the internet to transfer files, which can save your mobile data plan for the month. Mi Drop is compatible with all Android devices, not just Xiaomi phones. Next time you want to send a friend a bunch of files, go straight for this intuitive, no-nonsense app.
Get it on the Play Store.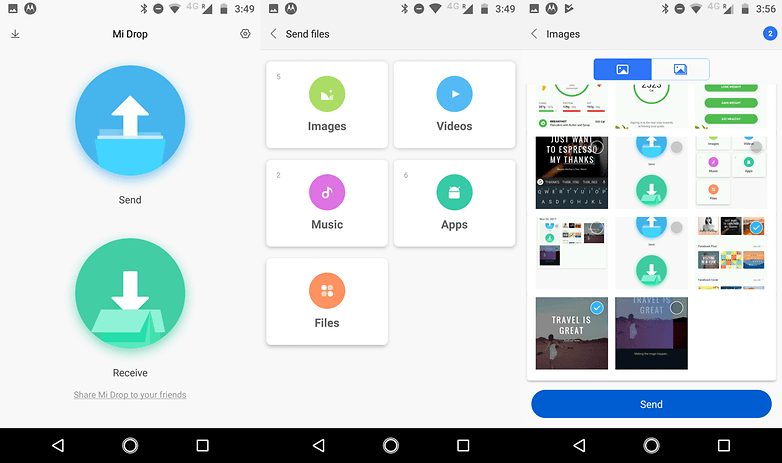 Sonic The Hedgehog 2 Classic
I hope you're ready for a new mobile game obsession. Sonic the Hedgehog 2 Classic was just released as part of the SEGA Forever lineup. That means you can play for free if you're willing to deal with ads, or you can pay to go ad-free. If you dig retro classics, this will be a real treat for you. It also offers controller support if you want to experience the gameplay like the original.
Get it on the Play Store.
Canva – Create beautiful designs anywhere, faster. (Unreleased)
Graphic design skills are no longer necessary with the Canva app. It comes with 60,000 templates for making gorgeous graphics for social media, posters, collages and more. If you don't want to use your own images, it comes with access to over a million stock photos built in. Of course, it also does filters and basic photo editing so you can spruce up your photographs before sharing directly to social media through the app.
Get it on the Play Store.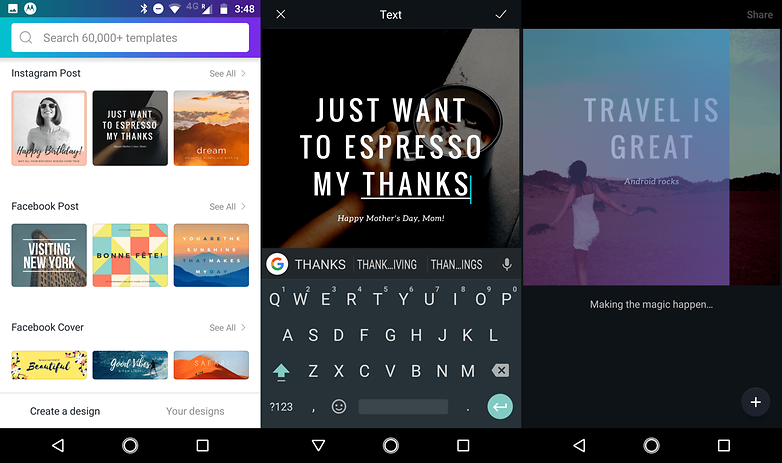 Finnst - AMOLED wallpapers
If your smartphone has an AMOLED Display, you're in luck. The Finnst app comes with hundreds of stunning wallpapers made just for the deep blacks that only AMOLED screens can accomplish by not lighting all the pixels. The wallpapers include a variety of designs for all tastes, including minimal, abstract, geometric patterns, blurs and other types. Try Finnst today and save battery life in style.
Get it on the Play Store.
Runtastic Balance Calorie Counter & Food Tracker (Unreleased)
The Runtastic Balance app is for counting calories, tracking your food and managing your diet goals. It asks for a bit of information about you, like your gender, age and height. Then it asks which of the three goals you have for yourself: lose wight, gain weight or eat healthy. From there, it calculates how many calories you should be having per day, and per meal. It's up to you to enter what you've eaten each meal into the log, but that's made easy by the robust search function and the ability to specify portions. The diary displays an overview not just of a basic calorie count for the whole day, but also a breakdown of carbs, protein and fat. It's a powerful, easy to use app, even if you don't purchase one of the paid meal plans to guide you.
Get it on the Play Store.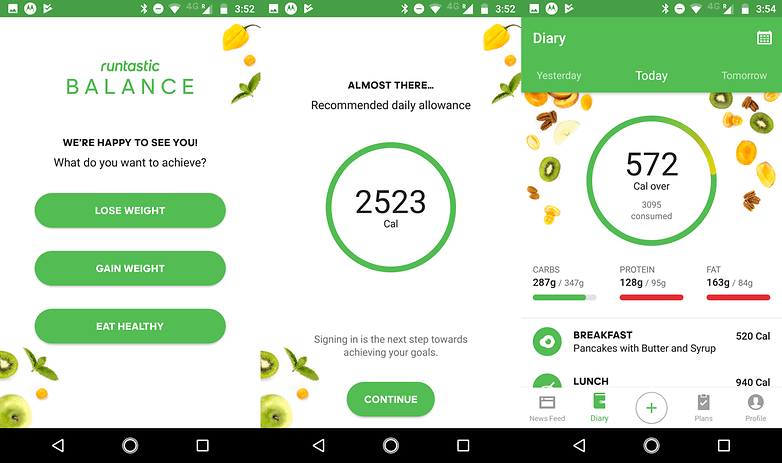 These are the apps that have really wowed us this week, how about you? Let us know your recommendations in the comments!