5 apps you have to try this week for the holidays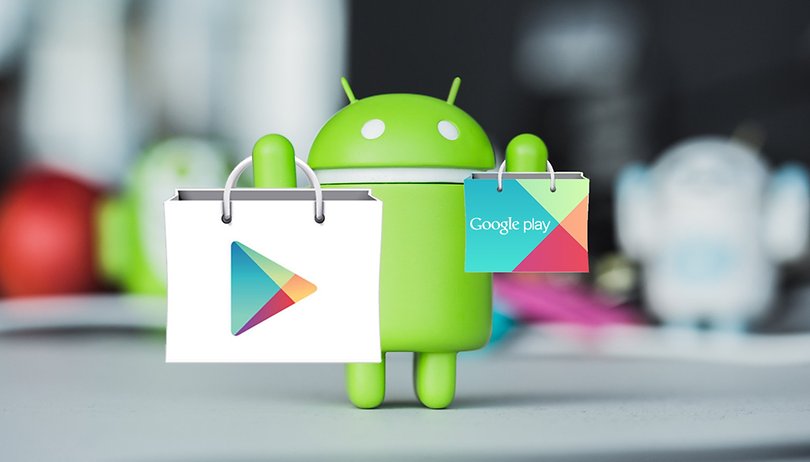 This week is special, as the holidays we've all been eagerly anticipating are finally upon us. So, we've picked out 5 apps that will help you prepare for Christmas festivities and and ring in the New Year. You won't want to miss out on these!
3D Christmas Wallpapers Free
After installing the app, open it to choose your wallpaper from among the many festive live scenes that include cabins, Christmas trees, the Northern Lights and Santa in his sleigh. These are sure to get you in the holiday mood. The live animated effects are all customizable. Once you've set your wallpaper, double tap on the homescreen to open the settings and from there you can adjust the ripple touch effect, the intensity of the snowfall, the size of the snowflakes and the frames per second.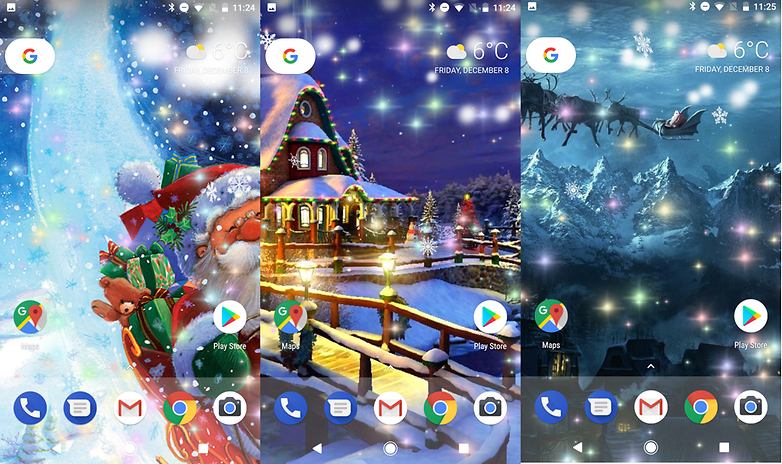 Get it on the Play Store.
1000 Christmas Recipes
If you're hosting a holiday party, or attending one, you might like to make some food. If you don't have access to your grandma's recipes, this app is your second-best bet. Here you'll find way more recipes than you'd ever need, 1000 to be exact, so you can browse for ages for culinary inspiration. Use the search function to find what you want to make, and it will show you dozens of recipes for the item. Star your favorite recipe for the dish, and it will save it to your bookmarks for later. The holiday classics you remember from childhood are all here, so dig in.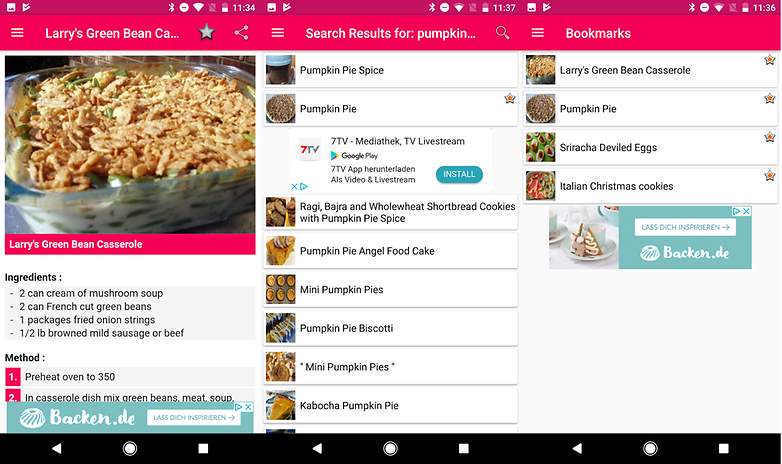 Get it on the Play Store.
NORAD Santa Tracker
The famous NORAD Santa Tracker is back in 2017 and better than ever. Of course, the main attraction is following Santa's journey on Christmas Eve using the app, but there's plenty of other content bundled in to keep you amused until the big day. New games are added each day, so you'll have plenty to choose from. Plus, there's the "secret Santa files" which detail exactly how and why NORAD is keeping track of the big guy.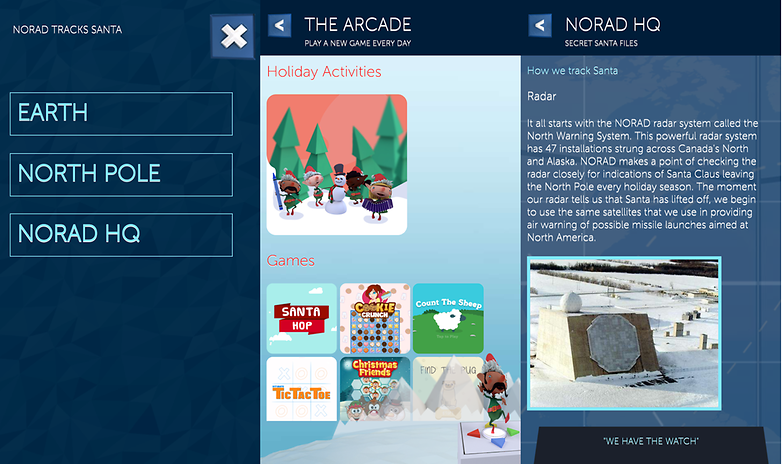 Get it on the Play Store.
New Year 2018 Photo Frames
There are a lot of New Year photo frame apps on the Play Store, and many of them either don't work or produce terrible results. This one is simple, and the results look great, as you can see in the pictures I made below. There are several frames to choose from, and they're all very festive. The only drawback of the app is the ads, but you get what you pay for and the app is free. If you're looking for a hassle-free New Year photo frame app, this is a great pick.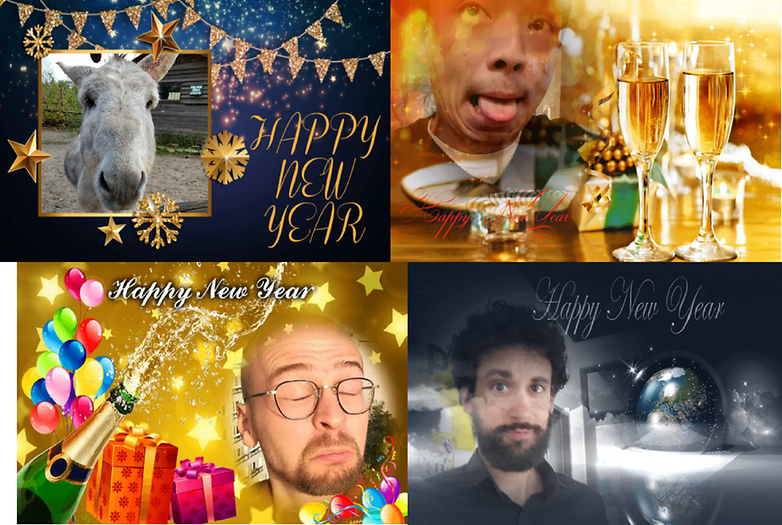 Get it on the Play Store.
HabitHub - Habit and Goal Tracker
New Year's resolutions always seem to fade out a couple of weeks into January, but this app can help keep you on track much longer than that. With HabitHub, you can set goals, categorize them, list the motivations behind them and customize as much as you want. It's the perfect way to motivate yourself, stay organized and keep track of your streaks. It even has a calendar view mode to help you visualize your progress and achievements.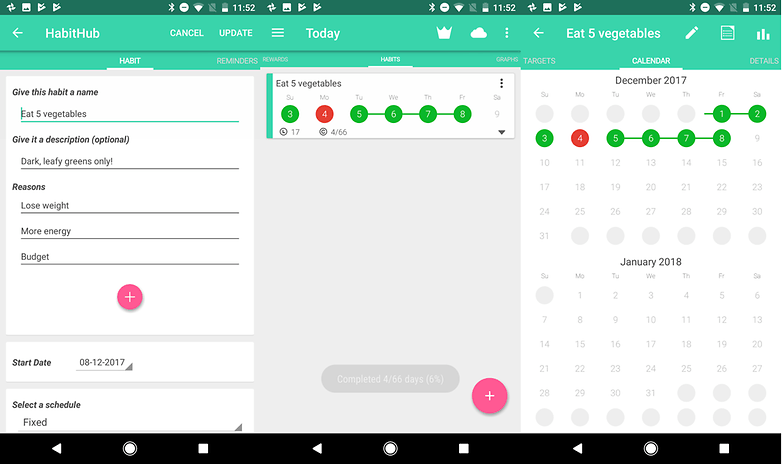 Get it on the Play Store.
Do you have any other holiday app recommendations? What apps are you digging this week?