5 great apps you have to try this week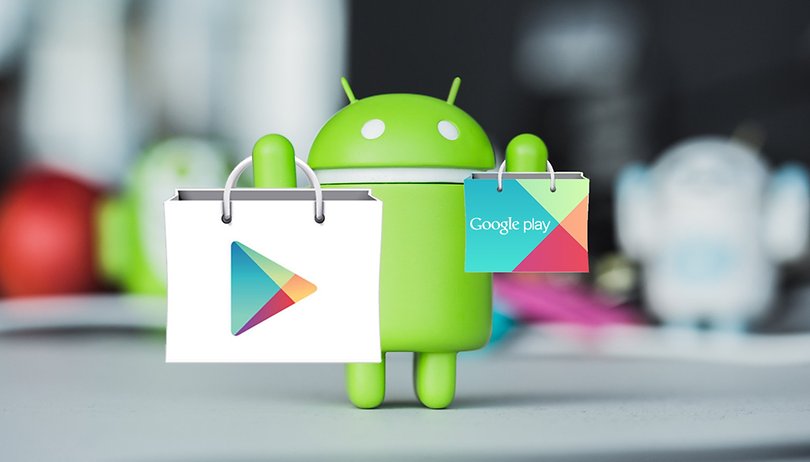 Here at AndroidPIT, we're constantly seeing new and exciting apps on the Play Store. We've tried several new and updated apps this week and picked our favorites. Here are the ones we think you absolutely must try, including Vimage for adding moving effects to photos, Zomato for finding great spots to eat, and more!
Vimage (unreleased)
Vimage, as in video plus image, is an app for making 'cinemagraphs', which are photos with moving effects overlaid. To use the app, just select a photo from your gallery and adjust the rotation, brightness, saturation and contrast as desired. Then you can select an effect to add among moving clouds, a fluttering butterfly or hummingbird, stars, smoke, fire, rain and many more.
The final result will have a vimage watermark that you can remove by paying $1.99. The file will save as a shareable .mp4 and can quickly be posted to Instagram, Facebook, YouTube or Twitter. Check out the example below of the flame effect.
My game stay on fire. @vimageapp #pmillzmedia #vimage #vimageapp #vimageoftheday #nba #nbajam #nbahangtime #nbashowtime #fire #inferno #onfire #nbabasketball #basketball #shootout pic.twitter.com/ACRpM6nDTp

— Prince Lover Miller (@pmillzmedia) December 17, 2017
Zomato - Restaurant Finder
Zomato, formerly known as Urbanspoon, is a great alternative to Yelp for finding restaurants. From the main menu, tap Nearby to see a list of what's in your neighborhood, then tap the map icon on the bottom to see the options on a map. From the home screen, you can filter by categories like drinks and nightlife, delivery, take out, desserts, cafes and Collections (lists of where to find the best ramen and craft beer in town, for example).
Each restaurant listing features menus, photos, user reviews, and details on average cost of a meal, style of food, opening times (including specific details like happy hour and brunch hours) and contact info. Don't waste time trying to figure out what to eat ever again thanks to Zomato.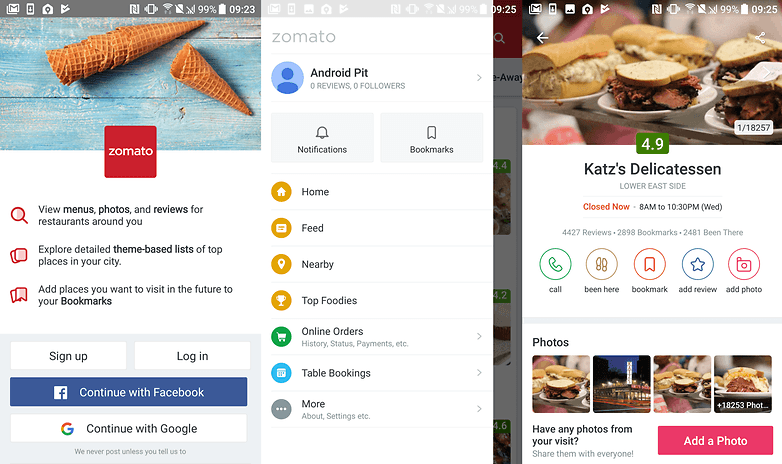 Upthere Home - Cloud Storage
Upthere Home is a cloud storage app by Western Digital. It offers a three month free trial, after which it costs $1.99 per month. Import any files to get started and organize them in 'Loops', which are shareable or private folders. The app's main selling point in my opinion is user friendliness. It offers easy categorization and access to files by type, with photos, music and documents set aside for ideal viewing or playback depending on the file type. In this way, it is much more user-friendly than Dropbox.
You can store full resolution photos and videos, connect your phone's gallery and view your photos in a nice cloud gallery in the app. Music is also saved in full fidelity and can be played with a great music player in the app. Documents are also easy to view and have their own section in the app. Why hassle with subpar cloud storage apps when Upthere exists?
Get it now on the Play Store.
Finger Driver
The object of Finger Driver is to avoid crashing your car. This deceptively simple game is more difficult than it looks, which means when you start to crash in the first few seconds of each round, you'll become frustrated and absolutely determined to do better. That's how the addiction sets in.
Play in two different modes: normal courses or the circular arena map. You will get a choice between two different control styles: spin, which allows you to hold down and turn the on-screen wheel, and tap, which allows you to tap and hold down the right and left sides of the screen to steer. To remove the adds, it'll cost you $3.49. Finger Driver is the perfect time waster for those who like a simple, fast mobile game with no learning curve.
Get it now on the Play Store.
THRIVE (Unreleased)
Phone addiction is worse than ever and it plagues just about anyone with a smartphone. Whether you're stressed out by intrusive notifications or you find yourself wasting time on social media, Thrive will set you free. By activating Thrive mode for a period of time, you won't receive any messages or calls from people not on your favorites/VIP list and the app will send a custom auto reply to those who try to contact you. Once the set period of time elapses, you'll be congratulated and asked how you made use of your time while unplugged.
For those who have a hard time putting their phone down, the App Control dashboard tracks and displays your app usage and allows you to set daily time limits for any app you choose. Super Thrive Mode also blocks you from accessing all apps and communications until a set time. Get Thrive today and take your first steps to freedom from your smartphone.
Get it now on the Play Store.
What do you think of these great apps? Are there any you'd recommend we try for next week?