5 new apps that are worth your time this week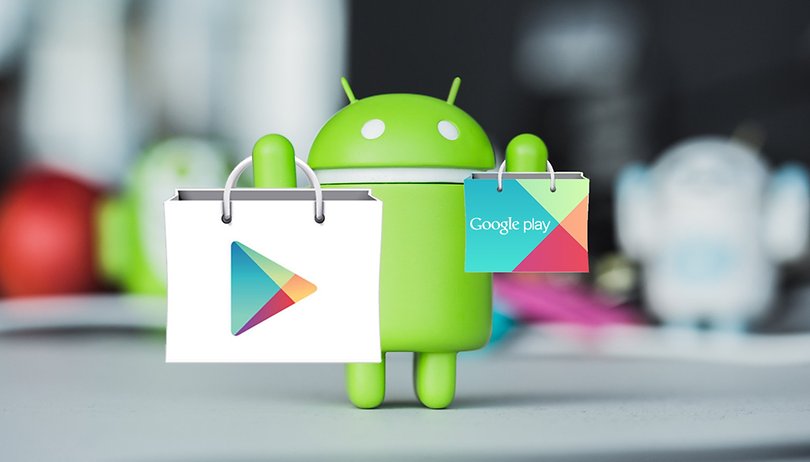 Once again, we are back to introduce you to our new selection of applications and games that have appeared on the Play Store in recent days. Our editors and our community have created this list to help you discover applications that we hope you will enjoy.
Typoman Mobile
This game has the merit of being quite original because the objective is to change the world through the power of words. Your protagonist, a hero made of letters can move, create, modify and delete word, all which have a powerful effect on the dangerous environment which you must navigate. This game has received several awards, both in Germany and the United States (especially at E3).
Get it on the Play Store.
The Castles of Burgundy
It's time to play in the Loire Valley. This board game adaption allows players to manage a territory on many aspects (trade, science etc.). It's not cheap with its price of $9.99 but the strategy is deep and satisfying to master, and the competitive among you will enjoy challenging other players online in international rankings, and others will undoubtedly appreciate the possibility of playing offline.
Get it on the Play Store.
Cartoon World
Cartoon world is an app that serves as a hub for cartoons, as you might expect from the name. Among them are the Pink Panther, Om Nom from Cut The Rope and the talking cat Talking Tom. Everything is played on YouTube but this is a handy app to have them all in one place.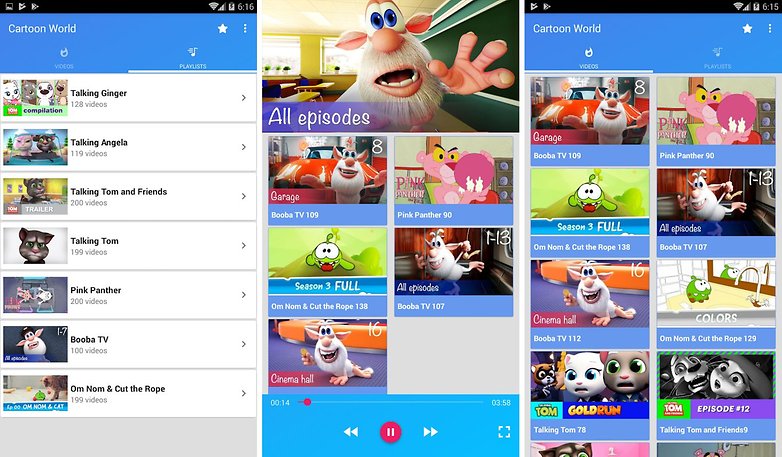 Get it on the Play Store.
Live transcribe
First of all, please note that this application is not yet published so it may contain some bugs. It is a Google application for the deaf and hard of hearing but it's also handy for journalists like myself. The concept is very simple: the application transcribes spoken words into text. A little something extra: you can use the application in many languages, it is even possible to switch from one to the other easily.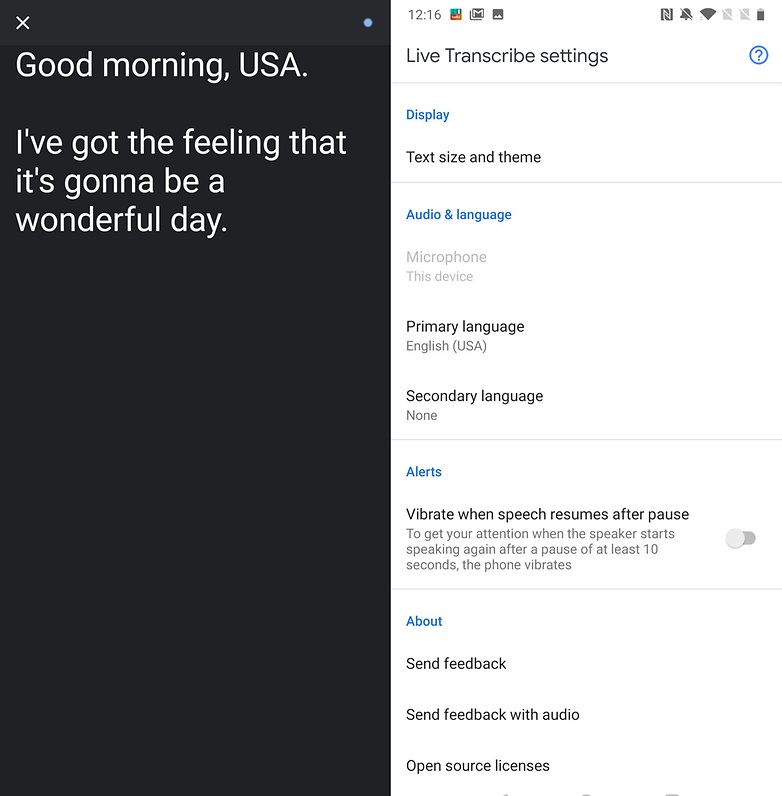 Get it on the Play Store.
Hives
Hives is one of the games that succeeds in showing that a simple idea can entertain for hours. Well, if the idea is simple, the realization is less so because bringing your little ball from one point to another will require a lot of thought: you have to choose a direction, the ball will then go as far as it can, and so on. It is not always easy to achieve your goal in this way. This game will entertain you and, above all, help train your brain.
You can download this game from the Play Store.
Have you seen any good new apps or games this week? Share them in the comments!