Redmi Note 12, 5G, Pro and Plus: Xiaomi's best-sellers face-to-face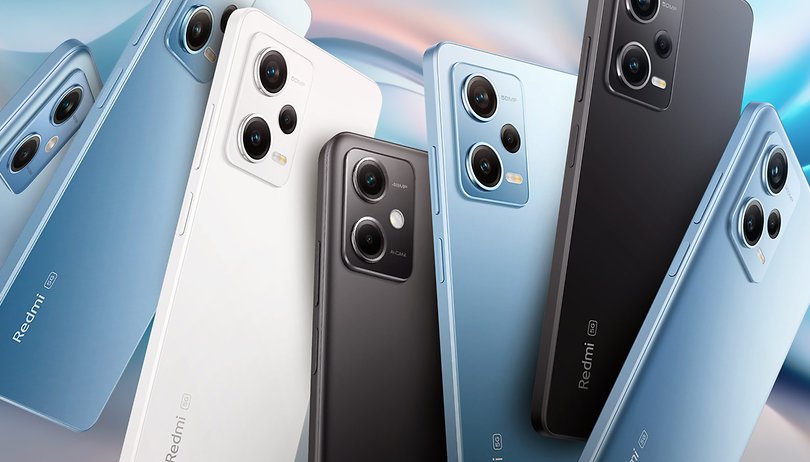 Xiaomi has introduced its new mid-range with the new Redmi Note 12 series, with which the company wants to compete with Samsung's Galaxy A range. With the Redmi Note 12, the Redmi Note 12 5G, the Redmi Note 12 Pro 5G, and finally the Redmi Note 12 Pro+ 5G, the series includes four models. How much do they cost, what are they capable of, and how do they differ? We will tell you in this article.
We know that Xiaomi does not do things by halves. So the busy Chinese company released four new phones at once for the mid-range smartphone segment in European markets. However, three of them were already available in China and India previously. Anyway, we compare them for you and, as always, we start with our overview in table form. As usual, the phones aren't officially available in
Xiaomi Redmi Note 12, 12 5G, 12 Pro, and 12 Pro+ compared
Xiaomi's Redmi Note 12 series
Product
Image

MSRP
(EU, UK & India)
229,90 €
£219.00
-
299,90 €

₹19,999
399,90 €

₹24,999
499,90 €
£449.00
₹29,999
Display
6.67", AMOLED
2,400 x 1,080 px
120 Hz refresh rate
SoC
Qualcomm Snapdragon 685
Qualcomm Snapdragon 4 Gen 1
MediaTek Dimensity 1080
Memory (market dependent)
4 GB RAM
4 / 6 GB RAM
6 / 8 GB RAM
8 /12 GB RAM
64 / 128 GB ROM
128 GB ROM
128 / 256 GB ROM
256 GB ROM
Expandable memory?
Yes
OS
MIUI 14 based on Android 12
Camera
Main camera: 50 MP, f/1.8 aperture
Main camera: 48 MP, f/1.8 aperture
Main camera: 50 MP, f/1.88 aperture, OIS
Main camera: 200 MP, f/1.65 aperture, OIS
Ultra wide-angle: 8 MP, f/2.2 aperture
Macro: 2 MP, f/2.4 aperture
Selfie
13 MP, f/2.5 aperture
16 MP, f/2.5 aperture
Battery
5,000 mAh
33 W wired charging
67 W wired charging
120 W wired charging
Connectivity
LTE / Wi-Fi 5 / Wi-Fi Direct / Bluetooth 5.0 / NFC / A-GPS / GLONASS / BeiDou / Galileo
5G / LTE / Wi-Fi 5 / Wi-Fi Direct / Bluetooth 5.1 / NFC / A-GPS / GLONASS / BeiDou / Galileo
5G / LTE / Wi-Fi 6 / Wi-Fi Direct / Bluetooth 5.2 / NFC / A-GPS / GLONASS / BeiDou / Galileo
IP Certification
IP53
Colors
Onyx Grey, Ice Blue, Mint Green
Onyx Grey, Ice Blue, Forrest Green
Polar White, Midnight Black, Ice Blue
Dimensions and weight
76.0 x 165.7 x 7.85 mm, 184 g
76.2 x 165.9 x 7.98 mm, 189 g
76.0 x 162.9 x 7.98 mm, 187 g
76.0 x 162.9 x 8.98 mm,. 211 g
Rating

Not yet rated

Not yet rated

Not yet rated

Not yet rated

Read the Xiaomi Redmi Note 12 Pro+ hands-on
Offers*
NextPit already had the chance to try out the top model of the series. So be sure to take a look at our hands-on of the Redmi Note 12 Pro+. Of course, we hope to get our hands on other devices as well. Until then, this comparison only refers to the technical specs of these four phones. Let's jump right in now!
Content:
Display and case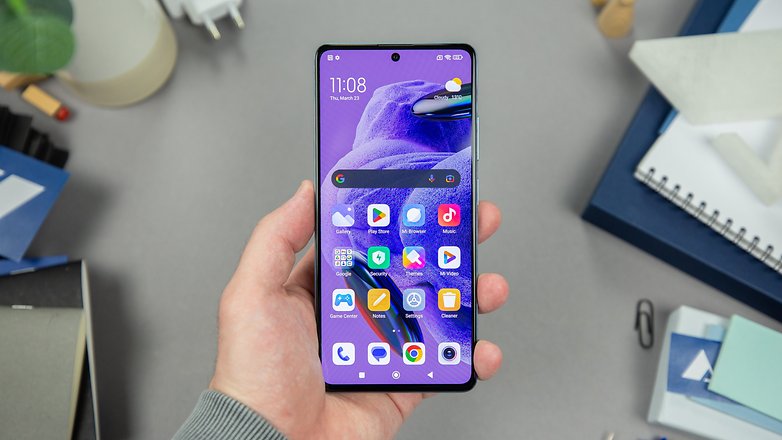 Don't even try to sort the four boxes by screen diagonal. That is to say, all four devices rely on an AMOLED panel with 6.67", FHD+ resolution of 2,400 x 1,080 px, and a 120 Hz refresh rate. However, the displays are not completely identical. The two Pro models are brighter than the non-Pro models with 900 nits, while the basic models offer 700 nits brightness. The Pro devices also shine with Dolby Vision certification, Gorilla Glass 5 (instead of Gorilla Glass 3 in the base models), and slimmer display edges.
The latter fact ensures that the two Pros are slightly more compact devices. Apart from that, the four phones are absolute twins. All of them are IP53-certified and have a fingerprint sensor integrated into the power button. Another thing they all have in common: Space for a microSD card and also for the 3.5 mm jack plug for your headphones.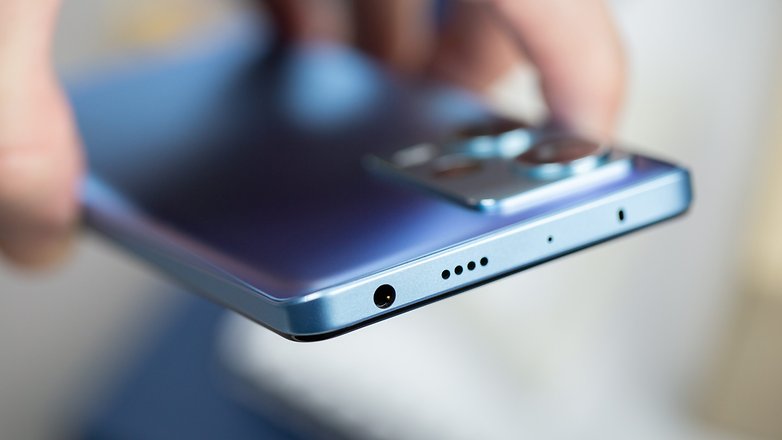 Performance and connectivity
Under the hood, we already notice more differences. For example, a Snapdragon 685 powers the base model. The 5G variant, on the other hand, relies on the new Snapdragon 4 Gen 1, combined with 4 GB of RAM in both cases. RAM and storage options vary according to the market, but offer more memory as the models go up.
In the Pro lineup, MediaTek's Dimensity 1080 does its job in both cases and should also manage it noticeably better than the non-Pros. Xiaomi combines 128 GB storage with both 6 GB and 8 GB RAM in the Pro. The top model Pro+, on the other hand, has 8 and 12 GB RAM alternatives and a sporty 256 GB in addition.
We also see differences in connectivity. Non-pros have to make do with Wi-Fi 5 and Bluetooth 5.0 or 5.1. The pros have Wi-Fi 6 and Bluetooth 5.2. And as you might have noticed, only the cheapest of the four devices does without 5G functionality.
As mentioned, we are looking for test devices, and we will tell you more about the performance of the entire Redmi Note 12 lineup in comparison after we have thoroughly examined the three remaining devices.
Cameras
Four smartphones, three cameras each plus a selfie camera—the camera islands also look surprisingly similar in all four models. And yes, there are actually many similarities as well: Namely, all three phones have an ultra-wide-angle camera with 8 MP and stubbornly also a questionable 2 MP macro.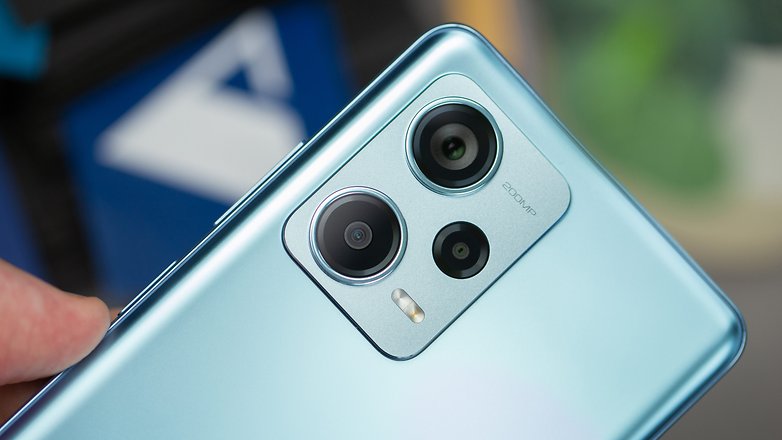 The main camera, on the other hand, separates the wheat from the chaff. The top device Redmi Note 12 Pro+ shines here with Samsung's 200 MP camera with optical image stabilization. The Pro also stabilizes pictures optically, but "only" via the main sensor with 50 MP, which is Sony's IMX 766. The two non-Pros have to manage without this optical image stabilization. The LTE model uses a 50 MP shooter, while the 5G version has a 48 MP sensor.
There are also differences at the front: The Pro series takes selfies with a 16 MP sensor, while the non-Pros have 13 MP. As is usually the case with technical data comparisons, we will have to wait for the tests to be able to assess the respective camera performance. But since my colleague Camila Rinaldi has already had a look at the Pro+, we already have a gallery of the top model for you:
Software
Here comes another rather boring section: All four devices rely on MIUI 14 based on Android 12. When it comes to software support, all of them set you up for three years of security updates and two major Android updates. Want to know more about MIUI 14 or see when your device will receive the next Android update? Then click through the links:
Battery and Quick Charging
All four Redmi Notes in the 12 series offer a 5,000 mAh battery. The only difference is the charging speed: The two base models are charged with a leisurely 33 W by Xiaomi's standards. Of course, they are still faster than Samsung's new mid-range, consisting of the Galaxy A34 and Galaxy A54.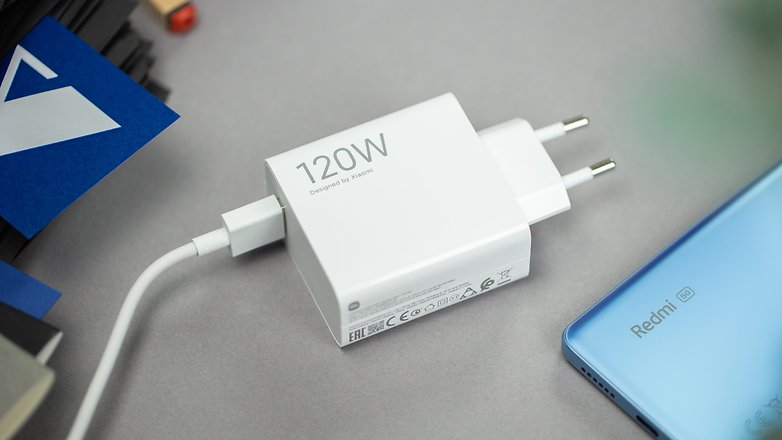 The Pro model offers us 67 W and the flagship of the series shines with a convincing 120 W! Another point for the Chinese brand against Samsung: Xiaomi packs the corresponding charger in the box with all four models. While the Korean brand doesn't even bother. Finally, as usual for the mid-range market, wireless charging is not available on the Redmi Note 12 models.
Price and availability
Just like memory options, pricing, and availability are market-dependent. The cheapest 4G/LTE model is available starting at 229 Euros/219 Pounds. You can check an overview of available models and prices by region below:
Model
RAM
Memory
MSRP
EU
UK
India
Redmi Note 12 4G
4 GB
64 GB
229,90 €
£219.00
n/a
Redmi Note 12 4G
4 GB
128 GB
249,90 €
n/a
n/a
Redmi Note 12 5G
4 GB
128 GB
299,90 €
£279.00
₹19,999
Redmi Note 12 5G
6 GB
128 GB
n/a
n/a
₹21,999
Redmi Note 12 Pro
6 GB
128 GB
399,90 €
n/a
₹27,999
Redmi Note 12 Pro
8 GB
128 GB
429,90 €
n/a
₹29,999
Redmi Note 12 Pro
8 GB
256 GB
n/a
n/a
₹31,999
Redmi Note 12 Pro+
8 GB
256 GB
499,90 €
£449.00
₹29,999
Redmi Note 12 Pro+
12 GB
256 GB
n/a
n/a
₹36,999
You are also offered different colors for both the base models and the Pro variant. You can choose between blue, white, and black for the Pros, and between gray, blue, and green for the cheaper devices. However, the green tones differ (Forrest Green vs. Lime Green).
For US shoppers, some models are already available through third-party importers and can be bought on Amazon.com:
Conclusion
So, we have gone through all the important categories. Have you already found a favorite? Personally, Xiaomi regularly provides too many options. But it might be exactly to your taste since the right model can be determined pretty precisely—no matter if your focus is the price tag, the processor, the charging speed, or the main camera.
The four models cover a wide price range, and they deliver in these increments. The Redmi Note 12 Pro+ packs a lot of technology but it is also quite pricey for a mid-ranger. Users who are satisfied with a 50 MP camera and an older CPU have plenty of Xiaomi options and benefit from the identically sized AMOLED screen with a refresh rate of 120 Hz.
Personally, I think that the 64 GB of storage in the base model or the 4 GB of RAM in the non-Pros are rather on the edge of what is usable in this price range. However, we can only say more about the respective qualities once we have tested all the devices. Then, at the latest, we will know whether one of the models is in our best list of smartphones under 300 dollars or in the best list of smartphones under 400 dollars.