Why I won't wait to buy the Apple Watch Series 4
I'll admit, when Apple introduced the first Apple Watch, I wasn't totally convinced. A gadget for $1,000 that functions like a pedometer and puts a few notifications on your wrist (if you're an iPhone user)? Really? I bought the watch anyway - and I didn't regret it.
This week, a good three years later, Apple is introducing the fourth generation of its digital watch. This time I'm sure: with the Series 4, Apple will succeed in breaking into the mass market.
Apple has significantly improved the watch from generation to generation
If you look at things retroactively, Apple's strategy for their Watch series has been to provide a minimal product at first and ask a lot of money for it. Then they follow with innovations and meaningful functions step by step with each ensuing generation.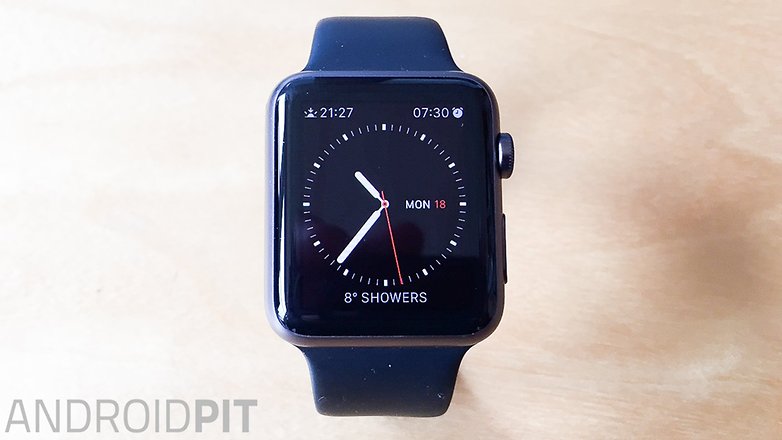 The first generation was pure minimalism. Of course, the first watch came with quite accurate fitness functions for many sports, along with the notifications that were sent directly from the phone to your wrist. But would you ever answer them? Would you want to make phone calls and go jogging without your phone? And without a GPS! Apple thought that you would at the time. When I think about the fact that the battery only managed to last one day, I wonder why the watch sold at all. And have I already mentioned that the basic version was available in meager aluminum for 349 dollars? The stainless steel version even cost over 1,000 dollars. If you wanted to get even more decadent, you could choose the real gold version, which cost several thousand dollars. All in all, it was hard to make much use of the first generation.
Apple Watch Series 3 – finally started getting interesting
Only Tim Cook himself - or maybe Phil Schiller - can explain to us why GPS was missing in the first version, although it's really hard for me to understand why, I wasn't surprised when I had to take my watch and iPhone with me when I went out, since the first version had no GPS on board.
With the second generation, I remember that I still brought my phone along to listen to music but, theoretically, I could have done without it.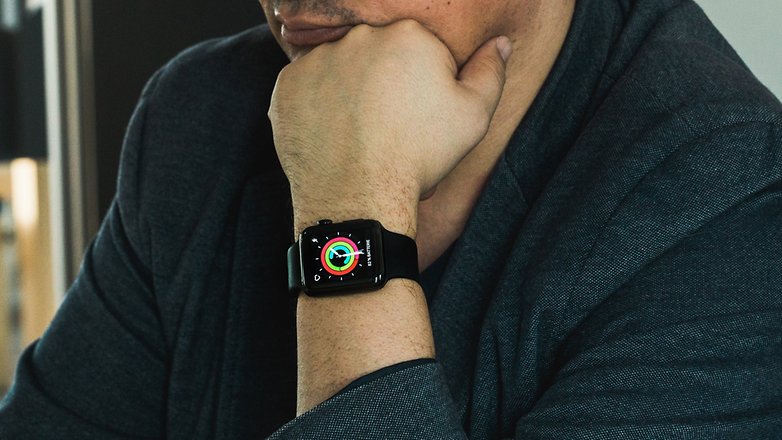 The third generation brought me a feeling of liberation. And gradually, I realized that a smartwatch could play a role in my health. Only Apple Watch wearers can probably understand what I'm talking about, but for sporty people the device can be a real obsession.
The Apple Watch's killer features finally arrived in the third generation
With Series 3, Apple really succeeded in creating a big hit that allowed customers to confidently say: "Hey, this watch was worth every cent of its very high price". Okay, okay, fans always say that, but I really mean it.
Health always in sight - and sometimes that can be embarrassing
The Series 3 finally gave me the feeling of freedom I expect from this kind of gadget. The watch tracks my movements, I can respond to messages directly on the watch and don't always need to reach my phone anymore. And most importantly, I don't have to take a phone with me anymore. Thanks to eSIM, I can also be reached "on the go" via my phone or stream music.
And due to its new water resistance, the watch would sometimes ring while I was in the shower. The conversations were high quality and always clear for both sides. The only question is what the caller might think knowing that I was in the shower...
But the best features are the health functions. Not only is the Apple Watch able to accurately measure pulse and calorie consumption, but I believe it can also save lives. After a long party night, I forgot to take my watch off at night. The next morning, the Watch warned me that my pulse jumped at night in an unnatural way.
Both my doctor and I blame this on drinking, and since then I wear the watch regularly at night, which can be done without any problems thanks to the improved battery. Thank god nothing has happened like that since then.
Apple cracks the mass market with Series 4
Until now, smartwatches seemed like they were just fitness gadgets that are too expensive and meant for people who could senselessly spend money. Just for fans or mainstream tech fans.
The Series 4 will change that. The watch makes sense, even for people who haven't been fully convinced of its usefulness. The improved S4 chip in the heart of the watch is designed to provide faster speed as well as new features. There's the ECG and the ability to detect falls and get help in certain situations, which will convince many undecided people.
Apple's new pricing strategy is the best part. The Apple Watch Series 4 is available for 399 dollars. That's certainly not a bargain, but if you're going to spend a lot of money, then it's for your own health. Anyone who's ever had an Apple Watch knows how helpful it is.
This time Apple has made a big leap, and I'm sure of that. So it's quite possible that from now you'll be talking to people on the phone who are in the shower. This will be me sometime soon - with the new Series 4 on my wrist.