WhatsApp latest update: see which texts were forwarded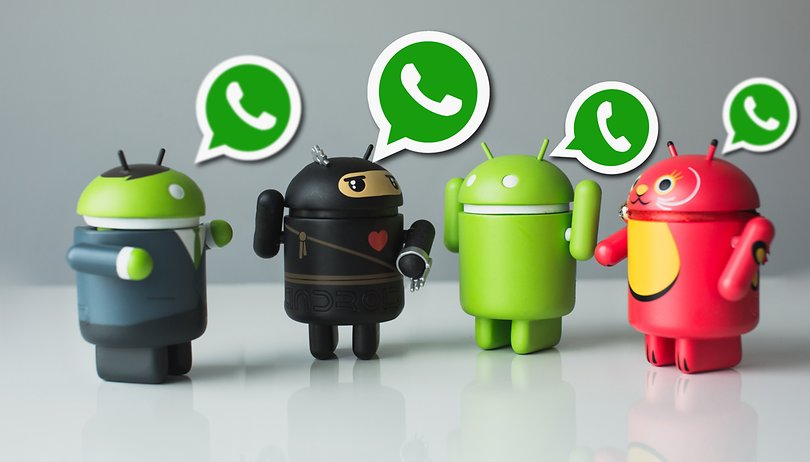 We're always keeping an eye out for the latest WhatsApp update news and features. In this article, we'll show you where to download the latest version of WhatsApp via Play Store and APK file and tell you about the new features each update brings. The latest news from the beta version makes forwarded messages more transparent, as you can tell which messages are forwarded and which are original.
Jump to section:
How do I update WhatsApp?
The easiest way to update WhatsApp is through the Play Store, where updates will work their way to you automatically. Make sure it's not waiting for an update by opening the Play Store, pressing on the trio of lines in the top left to open the menu. There, select My apps & games and see if it's listed at the top of the screen.
How to download the WhatsApp APK
If you want to update to the new version of WhatsApp manually, you can download the latest version of WhatsApp by visiting the WhatsApp update download page, or you can download the WhatsApp APK through APK Mirror, where the latest version is always uploaded (including beta builds).
The newest available beta APK is WhatsApp Messenger 2.18.214, and can be found at the link below.
How to install WhatsApp APK
To install an APK, make sure you head into Settings > Security > Unknown sources and ensure the toggle is on. Then, press on the downloaded APK file and follow the instructions to install. It's that easy.
For a more detailed explanation of what APKs are and what to do with them, take a look at our dedicated page. If you ever encounter problems with the APK, you may still be able to download an older version of the WhatsApp APK, which may solve the issues or bugs you encounter.
How to become a beta tester
In 2016, WhatsApp launched its beta program, enabling you decide whether you would like to receive updates including new app-testing features. Obviously, when dealing with versions that are still in the development stage, you may find bugs and malfunctions. But at the same time, you'll be the first to try out and evaluate the options that developers intend to implement on WhatsApp.
If this sounds like something you'd be interested in, you can follow this link to become part of WhatsApp's beta testing program.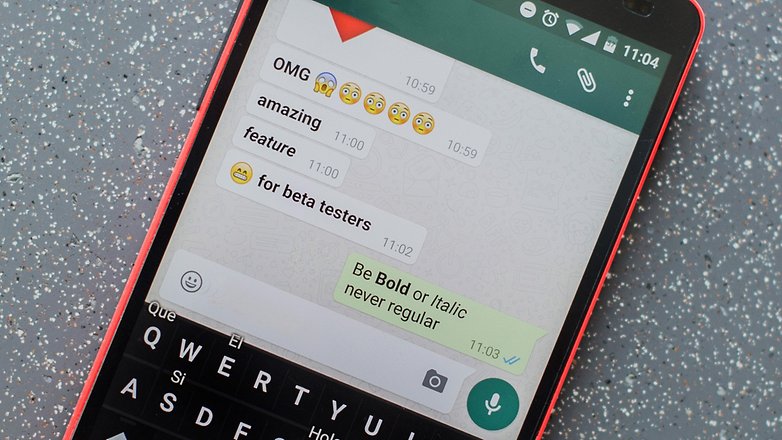 What's new on the beta version?
Know which messages were forwarded to you
WhatsApp will now indicate which messages you receive have been forwarded to you, rather than originally typed by the sender. This will make conversation easier to follow, groups easier to manage and also help spot spam-like content.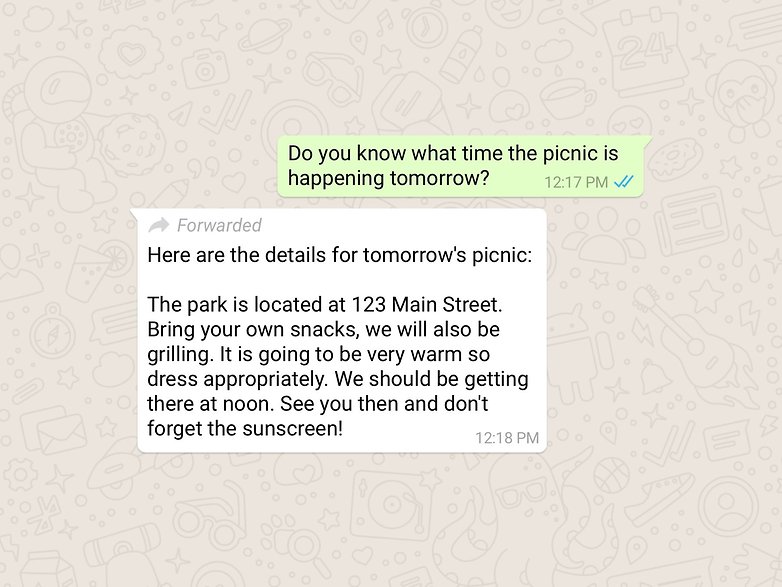 Hide embarrassing photos from the Gallery
Version 2.18.194 gives an extra treat to all users who wish to hide "compromising" photos and videos received in chat on WhatsApp from the Gallery. This feature allows you to hide media files received from a specific chat in other folders.
Unfortunately you can not activate in one click for all chats, you'll have to do it manually.
Open WhatsApp.
Click on the chat for which you want to activate this feature.
Click on Media visibility.
Select Default (Yes), Yes or No.
Click on OK to confirm.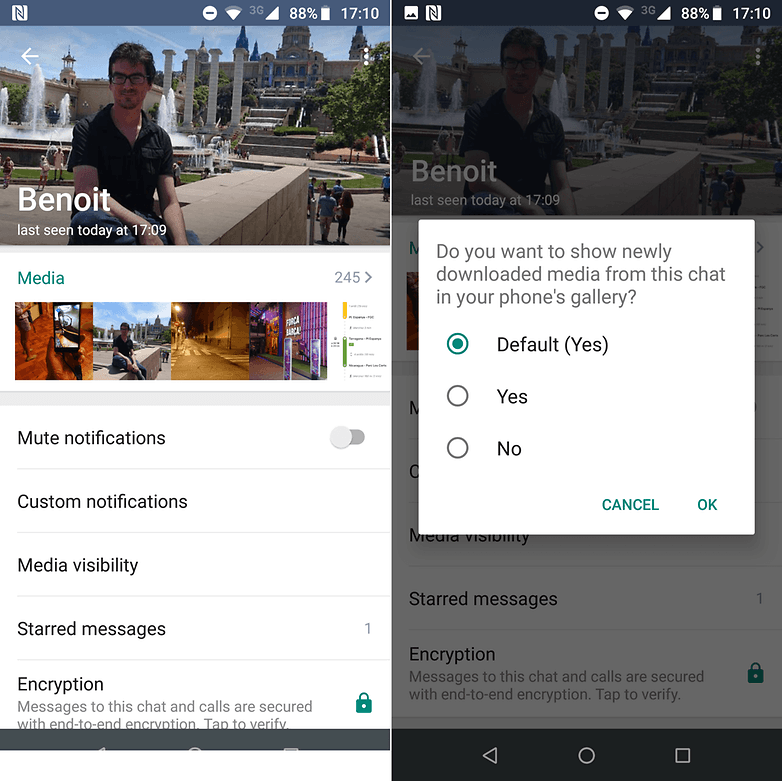 The latest released features in the official version
More time to delete sent messages
This is the small innovation implemented in the latest update of the app. Now you have more time to be able to delete all the messages sent in chat. If you had 24 hours until now to be able to revoke a message, you now have a little more time: 1 day, 8 minutes and 16 seconds.
News about the max revoke limit.

1 hour, 8 minutes and 16 seconds available to delete a message for everyone (like before).

1 day to receive the revoke request (OLD) -> 1 day, 1 hour, 8 minutes and 16 seconds to receive the revoke request (NEW)

More explanations in the image. pic.twitter.com/FkUt4dnZ5J

— WABetaInfo (@WABetaInfo) May 10, 2018
This is the time you have available to request the cancellation of the sent message but be careful, to see any evidence disappear, even the recipient must receive the request within the new time limit. Otherwise (e.g., your friend has their smartphone turned off for two days) the message will not be deleted and your sins will remain visible in the chat!
As mentioned above, this is not a big change and I doubt it will make a difference in the way most of you use the app...or am I wrong?
What's coming to WhatsApp in the future
Camera Night Mode
WhatsApp has added a Night Mode for the camera within the iOS app, so it's expected that this feature will arrive on its Android counterpart soon. To help users shoot better photos in the dark, the option to turn on Night Mode appears when a low light environment is detected.
The Night Mode icon appears in the top right corner as a white moon, and after you tap to activate it, it turns yellow. This update is a welcome addition to WhatsApp's comparatively simple in-app camera.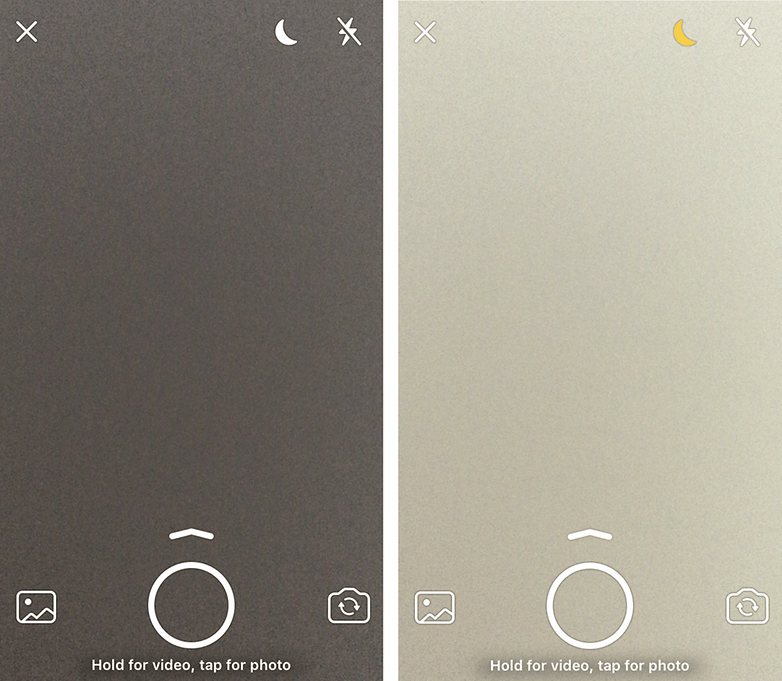 What new feature would you like to see in WhatsApp?