Soundcore Spirit Dot 2 review: solid Galaxy Buds+ alternatives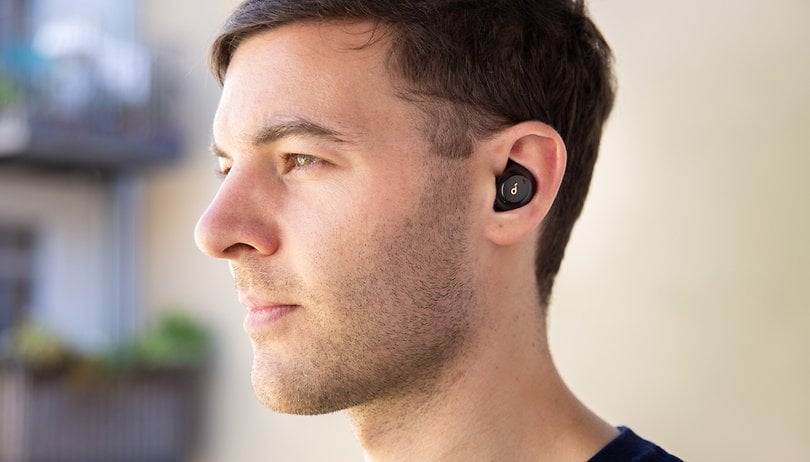 The Anker Soundcore range has been expanding rapidly recently, and there are plenty of designs and styles to choose from today. I took a look at the Spirit Dot 2 true wireless earbuds to see how they stack up to the competition in what is quickly becoming a very crowded market.
Good
Slim, attractive design

Plenty of volume

Loads of bass
Bad
Case lid could deteriorate over time

Average battery life

Poor mic quality
Soundcore Spirit Dot 2 release date and price
Anker has been expanded the true wireless earbuds range of its Soundcore brand for some time now, and the product line is covering all bases. In addition to the AirPods style Liberty Air line, the Powerbeats Pro-like Spirit X2 headphones cater to sports, and with the Spirit Dot 2 headphones, Anker is taking on the likes of the Samsung Galaxy Buds+ in the small, discreet true wireless earbuds market.
The Soundcore Spirit Dot 2 true wireless earbuds launched in the United States and the United Kingdom on June 3, 2020, alongside the Spirit X2 headphones. In the UK, the Spirit Dot 2 costs £79.99. In the U.S., they'll set you back around $91. For comparison, a pair of Galaxy Buds+ costs $149.99 directly from Samsung.
Slim, discreet true wireless earbuds
The nomenclature is a little confusing over at Soundcore's true wireless headphones division. The Spirit Dot 2 could be seen as the successor the Soundcore Liberty Neo, but have clearly been giving the Spirit name due to some design features that make them suitable for sports.
You get an IPX7-rating here for protection against water and dust damage. The Spirit Dot 2 are also strengthened by the company's exclusive SweatGuard technology. The result is worry-free exercising. I took these out for a quick 10-kilometer run in the June heat and certainly put SweatGuard to the test, without problems.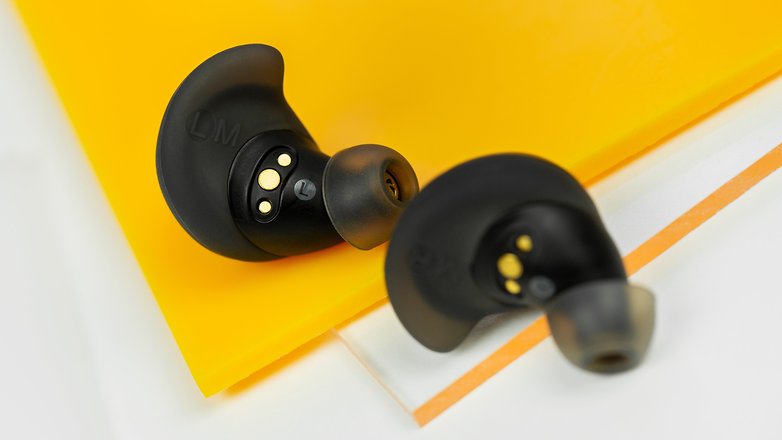 The other new addition for the Spirit Dot 2 is the new and relatively unique "hollow AirWings". These are essentially silicone wings that are designed to wedge under the anthelix of your ear to provide a secure fit. The hallow nature of these wings makes them feel soft and comfortable, without sacrificing the fit. The flexible, soft silicone build partially deflates to conform to the shape and size of your ears. I am a fan of this system compared to more rigid tips I have experienced several other earbuds.
The Spirit Dot 2 are very comfortable to wear for up to about an hour. No problem for even lengthy commutes or during an exercise session, but I did find myself experiencing a bit of irritation once I got over the hour mark. This is not a huge criticism, as is it something I generally experience with all in-ear headphones. For longer listing periods, I always opt for an over-ear headphone design anyway.
Soundcore says that the Spirit Dot 2 true wireless earbuds are 20% slimmer to ensure they fit comfortably and discreetly in your ears. The size and profile of these is impressive. I would go as far to say as they are one of the slimmest pairs of true wireless earbuds you can buy on today's crowded market, at any budget!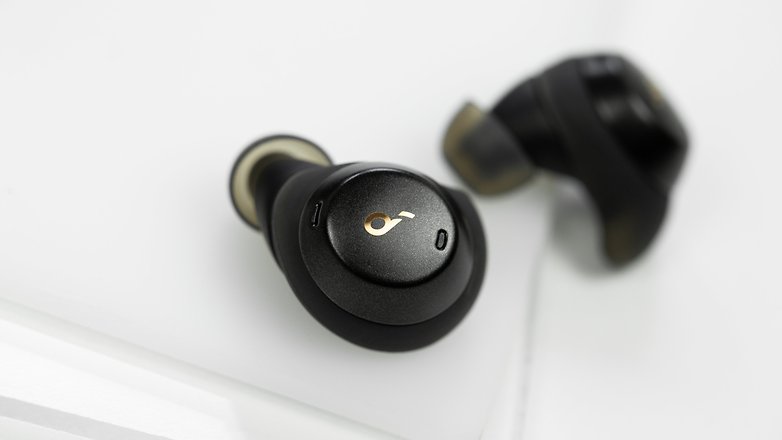 No ANC, but does it matter?
The one on-trend feature the Spirit Dot 2 are missing is active noise canceling. I am still torn on this issue for true wireless earbuds in general. It is cool that ANC is coming to this form factor, and high-end earbuds such as the AirPods Pro and the Sony WF-1000XM3 convince me that this is the future, but so many of the true wireless earbuds in and around the $100 price segment fail miserably in this area.
In a way, I actually prefer the approach of the Souncore Spirit Dot 2 - and the highly anticipated Pixel Buds 2 - of just going with passive noise canceling and enough volume and bass to drown out the world around you. Soundcore has certainly addressed the bass issue, claiming that the Spirit Dot 2 offer "100% more bass" (compared to what, exactly, is not specified), but you can read about how the sound later.
The Spirit Dot 2 true wireless earbuds utilize an LDS antenna and Bluetooth 5 to create a strong connection. There are individual transmitters in each earbud, and the result is very stable pairing. There's no app or any fancy button combinations to worry about here. Simply take both earbuds out of the charging case and you can then search for the Spirit Dot 2 via Bluetooth and pair them up.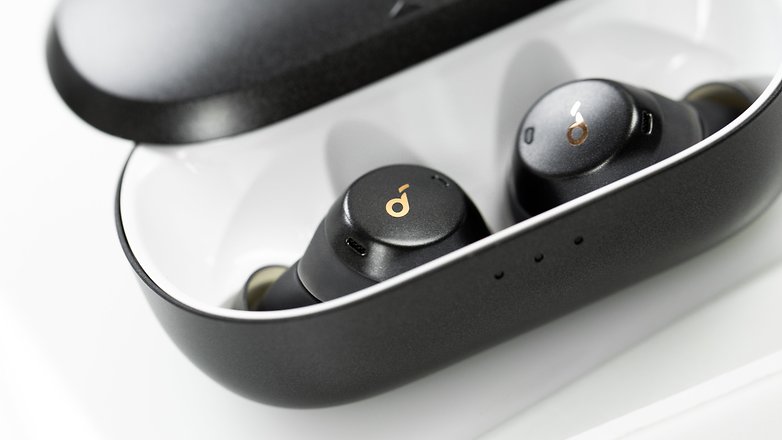 Speaking of the carry case, it is one of the biggest disappointments of the Spirit Dot 2 for me. It's not particularly huge or cumbersome, but I am left with the sense that the manufacturer could have made it even smaller, especially when you factor in the not-so-great battery life. There seems to be a lot of left over space in the case. The lid slides up, rather than opens, and it does feel a little fragile. I have only been using the Spirit Dot 2 for about a week, but I would worry about this mechanism long term.
The Spirit Dot 2 true wireless earbuds come with five sizes of ear tips and three sizes of the AirWings to give you the freedom to find a combination that fits you nicely. A USB-C cable is also provided to charge the charging case.
All the bass you'll need
In terms of audio performance, Soundcore has focused on providing thumping bass for the Spirit Dot 2. The 'oomph' is provided by the diamond-coated drivers surrounded by an elastic, bass-maximizing material. The result is successful. For such a small design, the Spirit Dot 2 provide plenty of low end for an enjoyable listening experience. Fans of hip hop and grungier rock music will find plenty to like with these true wireless earbuds.
I also found the sound quality pleasant for audio with a flatter EQ, such as when listening to podcasts. The only shame is that there's no app with tweaking the EQ settings. You can do this via a third-party app or in your audio player, but it's nice to be able to tweak the frequencies manually for the earbuds one and then use those EQ settings across all of the audio you play through your smartphone.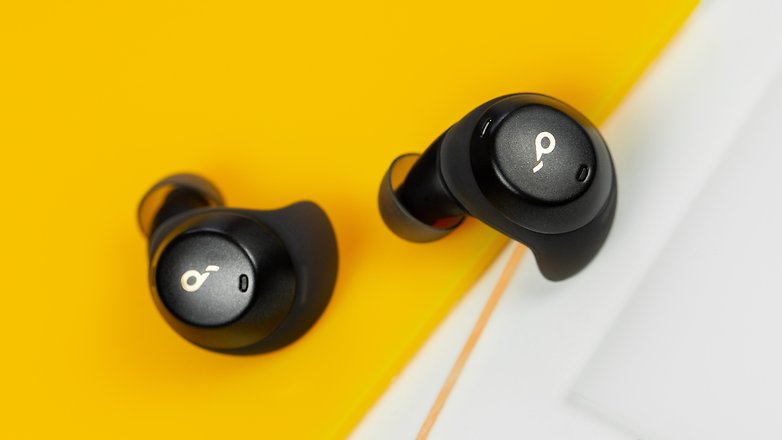 Soundcore says that latency has been reduced by up to 30%, and you're able to switch between using two earbuds or a single one pretty effortlessly. The left and right earbuds sync via the brand's MCSync technology. The built-in touch controls on Spirit Dot 2's work well for answering calls or playing and pausing music. You can also long-press both earbuds at the same time to activate a digital voice assistant.
Microphone quality is the only real disappointment here. I used the Spirit Dot 2 for a Google Hangouts call with my colleagues and they quickly noticed the drop-off in audio quality from my usual setup using the internal mic in my MacBook Pro.
For the price of the Spirit Dot 2, there's is plenty to be happy about in terms of audio quality, especially if you are only going to use these for music playback and podcasts rather than phone calls, or are a fan of music where the bass frequencies drive the sound.
Average battery life
The Soundcore Spirit Dot 2 offer 5.5 Hours of playtime per charge . You can get to 16 hours total with the extra charges in the case. That's nothing to write home about, but it is enough to get you through a couple of days before you have to reach for the cable. During my tests, the numbers fell slightly short of these quoted figures, but that is typical for me as I tend to listen at very loud volumes - sometimes you just gotta hear the music sing. Fast-charging is on board here, and a charge of just 10 minutes gives you one hour of playback.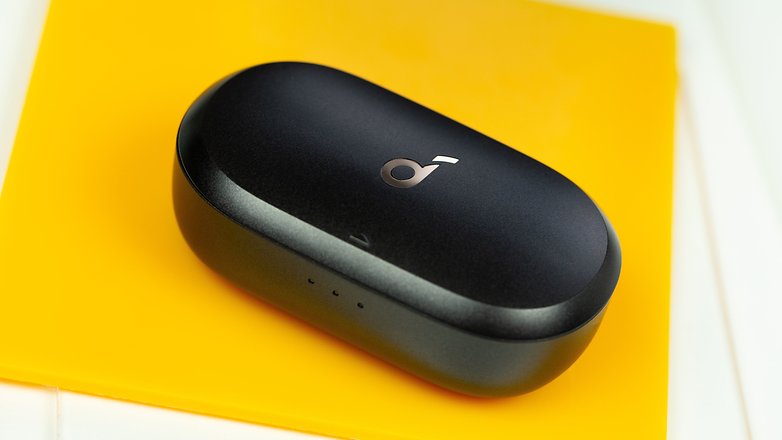 Final verdict
The Soundcore Spirit Dot 2 are a well-priced pair of true wireless earbuds that deliver powerful bass frequencies and are comfortable to wear for up to about an hour. I am a fan of the hollow wingtips and they really do provide a secure fit. The size of the earbuds is also a win for Soundcore, and I could easily wear these in winter under a wooly hat without any problems.
The downsides of the Spirit Dot 2 are the average battery life and the poor microphone quality, but these are concessions many consumers will be willing to make. The lack of ANC is a negative on paper, but in reality, is circumvented by the in-ear design and the powerful sound. There is plenty of volume to drown out your environment anyway, so I'm going to put the lack of ANC down as null a void in this evaluation.
The Spirit Dot 2 are a solid alternative to something like the Samsung Galaxy Buds+ for anyone who just wants good audio quality, volume, and a slim true wireless design, and wants to save a few quid while they are at it.