Sony Xperia Z3 tips: 12 tricks to boost your Xperience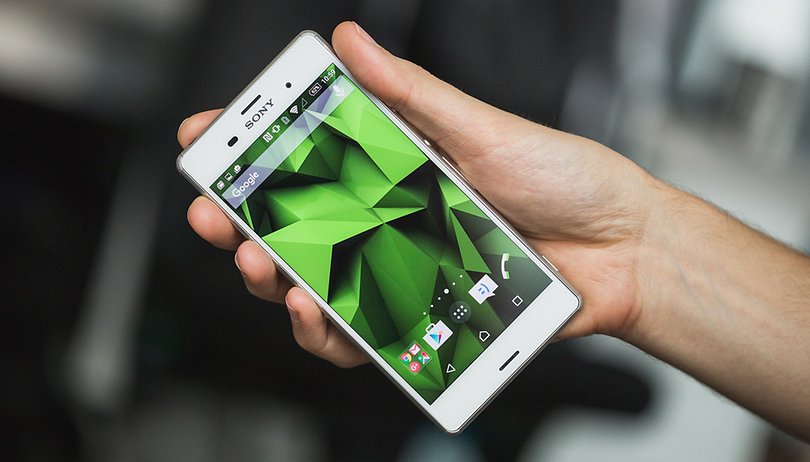 If you have a Sony Xperia Z3 or an Xperia Z3 Compact, chances are you're already familiar with what it can do, but there are always ways to boost its abilities further. Here is our list of Xperia Z3 tips and tricks (which also apply to the Z3 Compact) to help get you on your way.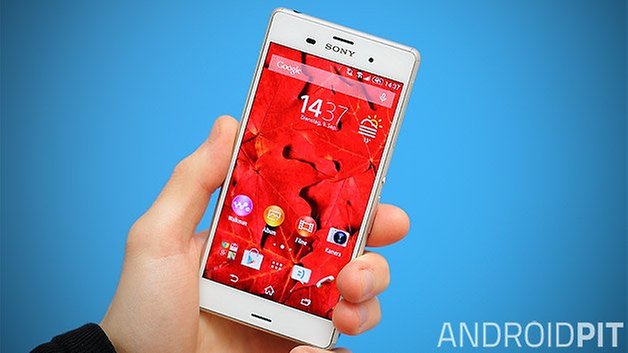 1. Get the best sound with Sound Equalizer
Smartphones are starting to become more like MP3 players and iPods, not only because you can stream music over the internet, but also because they offer so many possibilities for optimising your listening experience.
The Sony Xperia Z3 and Z3 Compact both offer a sound equalizer platform, which you can adjust manually, or choose a default setting such as jazz, soul or bass boost. You'll find it under the Settings menu, then Sound settings, Audio settings, Sound effects and finally, Equalizer.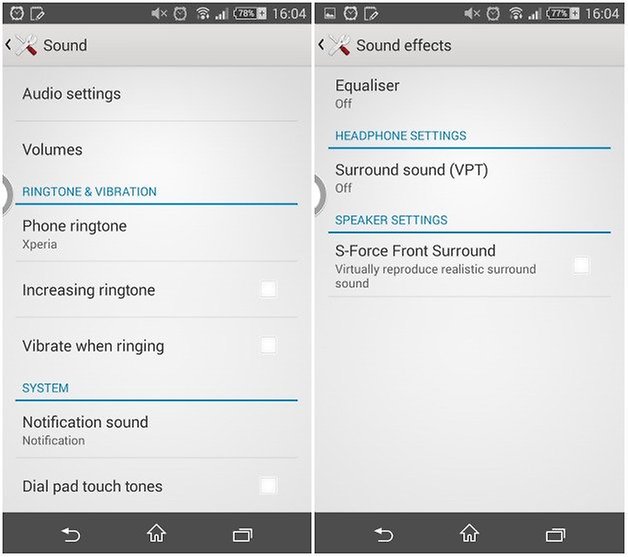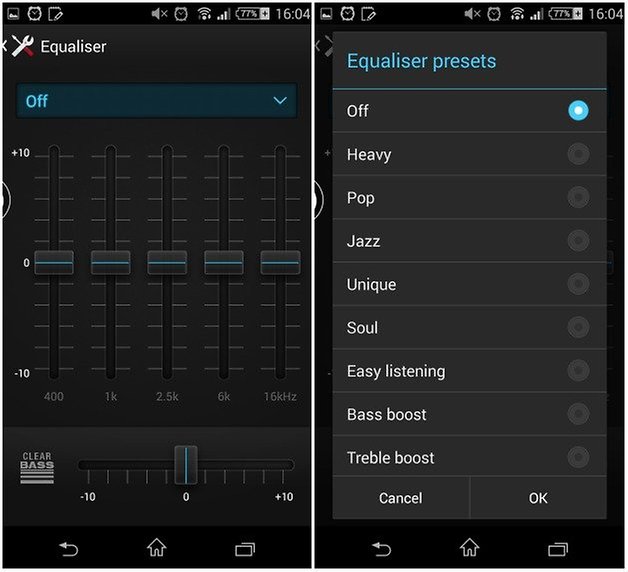 2. Change the default home screen
Every time you press the home button on an Xperia phone, it brings you back to a default home screen. You can set it to take you to a home screen of your choice instead.
To do this, simply long-press on an empty space on the home screen. This will zoom you out of the screen, giving you a bit of an overview, as well as some settings options. Press the button on the upper left corner that looks like a house and select the screen you want to have as a default home screen. Now you won't have to swipe to it anymore.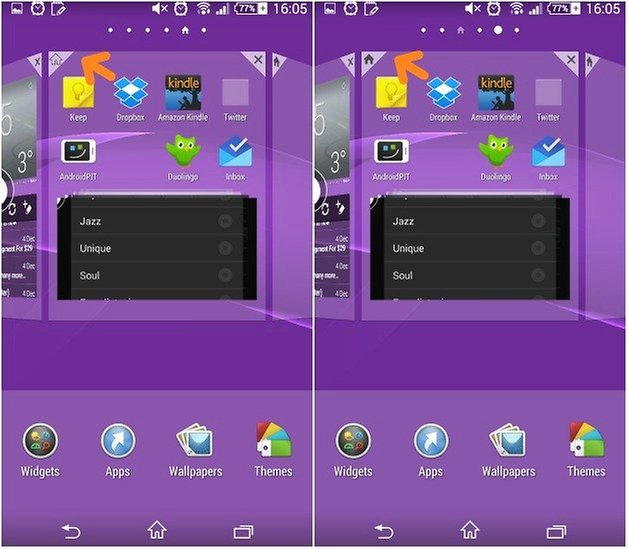 3. Ditch typing and learn to swipe
This neat feature is more than just a gimmick: instead of doing the old fashion letter by letter typing, try swipe typing. All you need to do is drag your finger across the screen from letter to letter, and even if you aren't precise, the system will pick up what you are trying to type.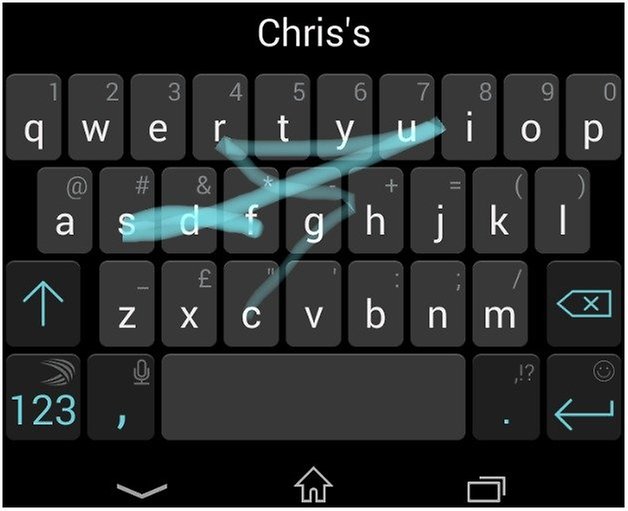 4. Test the hardware and software functions of your phone
Did you know that you can test the various software and hardware components of your device to see if anything is faulty? It's easy: open the phone app and dial * # * # 7378423 # * # * . This will bring you to a new menu where you can select Service tests. Here you can do many things, such as check to see if the LED flash is working, for example.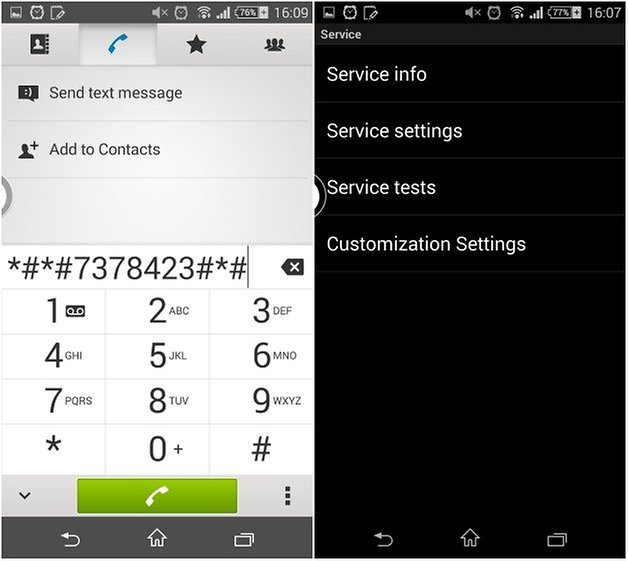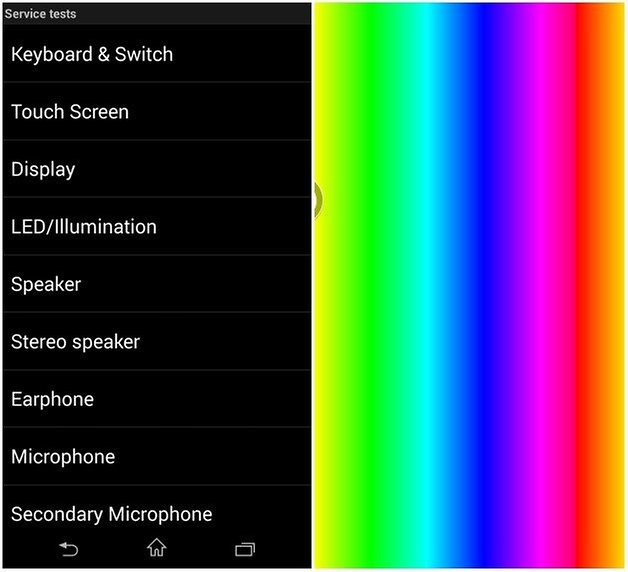 5. Customize icons from the notification bar
You can customize the notification bar so it suits your preferences in the Settings menu. Head into Personalization, then Status bar icons. Once there, you can choose what appears in the notifications bar and what gets the boot.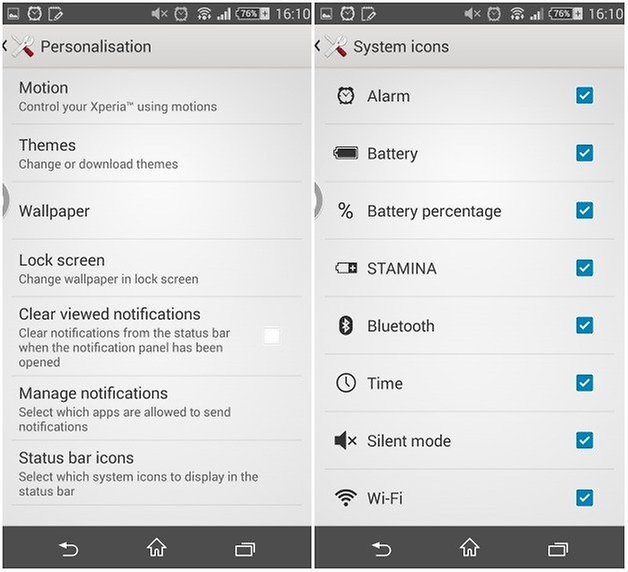 6. Double tap to activate screen
LG's Knock On was the envy of all other companies, which soon started to copy the feature, Sony included. To get it on your Xperia Z3, head into Settings and then select Display. Choose Tap to activate and you'll be able to unlock and activate the screen just by double tapping it. You won't even need to press the power button.
7. Operate the screen with gloves
Like most high-end phones, the Xperia Z3 has a glove mode, in which you can operate your phone while keeping your digits warm from the cold. Again, head into Settings, then select Display and activate Glove mode. This will make the screen more sensitive, so it can detect the softer touch from your gloved hand more easily.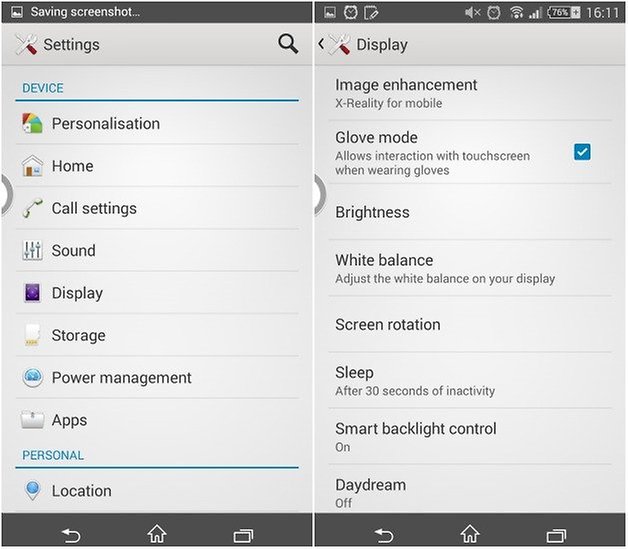 8. Use magnification gestures
If you have vision problems, or just want to zoom into your screen, you can make use of magnification gestures. Go to Settings, then Accessibility and toggle Magnification gestures on. This will allow you to zoom into any screen.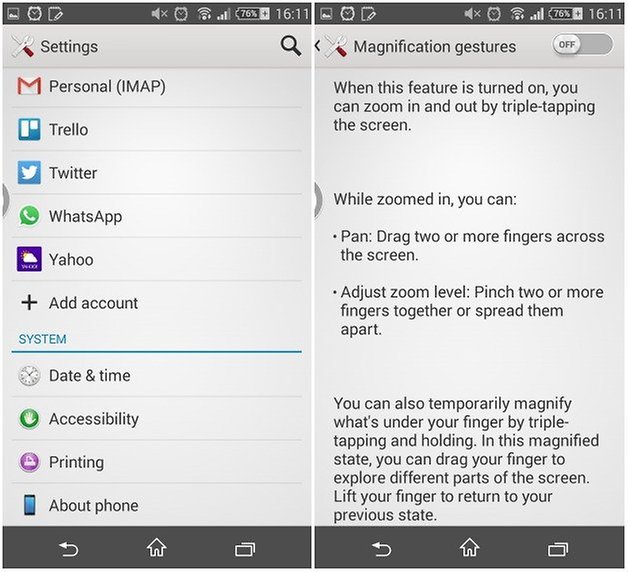 9. Adjust the white balance
If you feel the need to toy around with the white balance of your screen, head into the Settings, then Display, and White Balance. Now you can tweak the bars and select the balance that suits your fancy.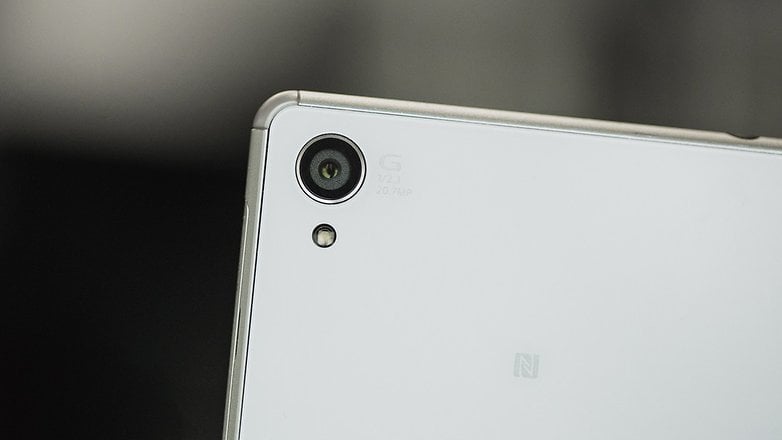 10. Improve the microphone sensitivity
Everyday life is made up of ambient noise, and sometimes the microphone on your smartphone can struggle to cope with it all. You can adjust the microphone sensitivity on the Xperia Z3 and Z3 compact. Making it less sensitive will make it easier for the person on the other end of the call to hear you. If you are in a very quiet area, upping the sensitivity would help.
To find this feature, go into Settings, then find Sound, followed by Audio Settings, and finally Microphone sensitivity. Once there, adjust the sensitivity to suit your current situation.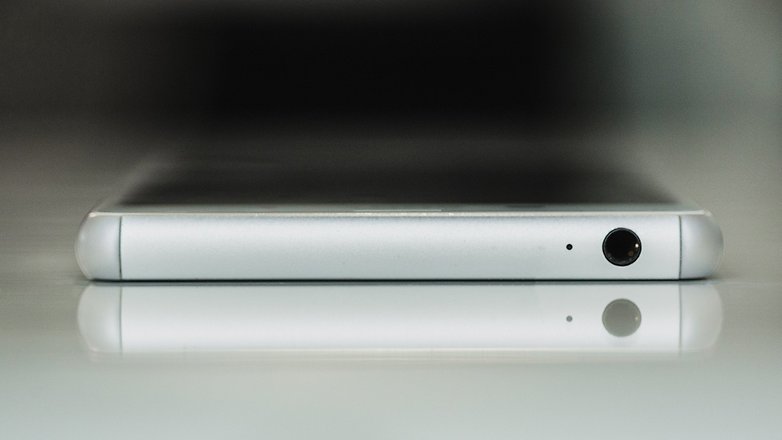 11. Make use of smart backlight control
Smart backlight control is the simple solution to making your phone display stay on while you're using it. Enable smart backlight control and your phone will be able to tell when you're looking at the screen for an extended time, and ensure that it stays on.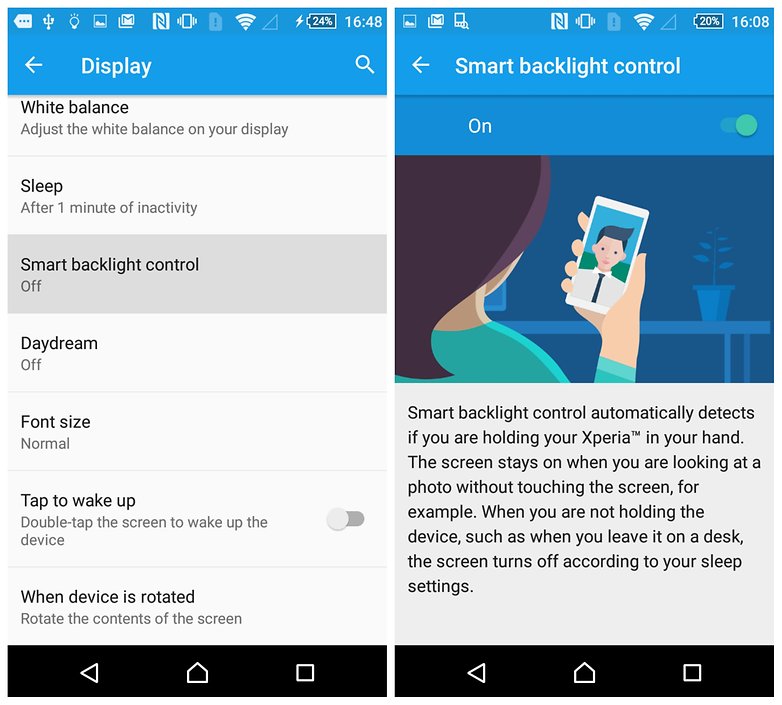 12. Get a theme
Sony's Xperia devices can make use of themes to change how the icons and menus look. There is no downside to using a theme on Xperia, and it can make your device look really cool. What's more, Sony makes many of them available for free. Head to Settings > Themes and tap Get more themes to see what's on offer.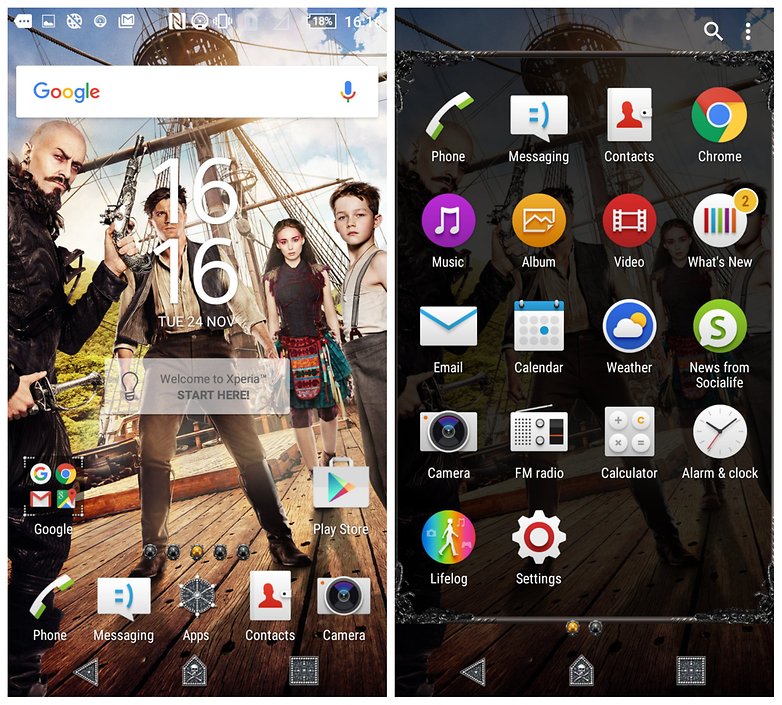 Did you try out any of these tips for Xperia Z3? Do you have any of your own to share? Let us know in the comments.