Sony Xperia XZ2: Benchmarks tell only half the story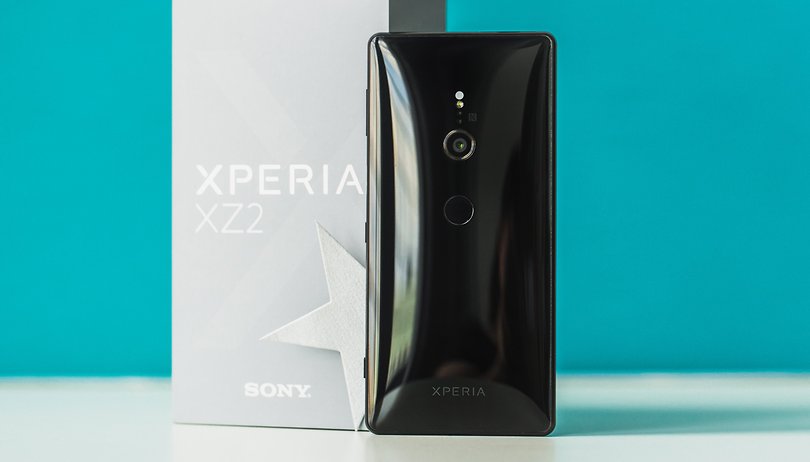 As part of our series of reviews on the Sony Xperia XZ2, I also got to test the device's performance. Needless to say, the new Japanese flagship has done well in every respect, and thanks to the software's peculiarities, it was one of the smoothest-running devices I've ever tested. Read on to get the full scoop on all the details!
Shortcuts
Benchmarks, gaming and daily use
I've taken three different factors into consideration in my assessment of the Xperia XZ2's performance. First of all, I took a look at the classic benchmark tests to quantify the smartphone's theoretical performance with a numerical value, which can be used to compare it with competitors. I used the following benchmarks:
Secondly, I evaluated the gaming performance with some demanding apps. I tried some of the latest games on the smartphone, such as Final Fantasy FV Pocket Edition, PUBG Mobile, and the lighter Hearthstone.
Last but not least, I evaluated the performance of the Xperia XZ2 in daily use. At the end of the day, the benchmark results are useless if your smartphone doesn't function optimally when you quickly check Facebook (assuming you're still using it).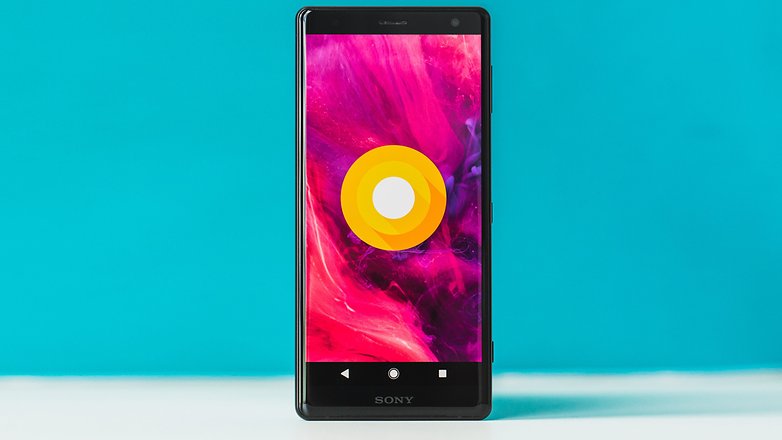 The CPU will run out of steam, but the GPU makes up for it
The SoC that Sony uses on the Xperia XZ2 is obviously Qualcomm's latest and most powerful top-range chip, the Snapdragon 845. The chip in question includes an octa-core CPU (4x 2.7 GHz Kyro 385 Gold and 4x 1.7 GHz Kryo 385 Silver), 4GB of RAM and the Adreno 630 GPU: so this device is plenty fast and won't easily get you into trouble.
Every operation that the smartphone performs is practically instantaneous (with a good internet connect) thanks to the 64GB of UFS internal memory. If you need additional space for photos and videos, the device supports microSD expansion up to 400GB.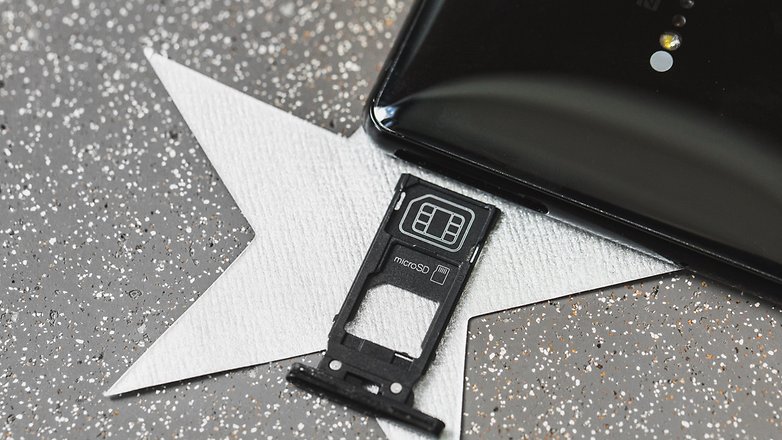 With Sony's optimized and extremely clean software, the Xperia XZ2 moves smoothly and quickly through apps. Whether it's working on complex spreadsheets or you're just enjoying social media, you'll never encounter any kind of delays or slowdowns.
It's difficult to find a task that is too difficult for this smartphone.
This smartphone first gives you a sense of its speed through the fast animations in Sony's UI, as well as in the incredible work done to make the scrolling operations so smooth. Even the most high-performance top-range phones will have some delays when moving quickly through photo and video content on Instagram or Facebook. But the Sony Xperia XZ2 will let you move quickly and without any uncertainty (unlike another top-range phone I recently tried out…), offering an experience that perhaps only the iPhone and Pixels can provide.
Sony Xperia XZ2 benchmark results
Pixel 2 XL
Huawei P20 Pro
Galaxy S9 (FullHD+)
Galaxy S9+ (QHD+)
Sony Xperia XZ2
Geekbench CPU
Single core
1867
1920
3645
3771*
2412
Geekbench CPU
Multicore
6291
6780
8820
8923*
8420
3D Mark
Sling Shot ES 3.1
3571
2972
3274
3257
4679
3D Mark
Sling Shot ES 3.0
4714
3346
3873
3910
6140
3D Mark
Ice Storm Unlimited ES 2.0
37844
30602
38488
38302
63589
PassMark Memory
(RAM)
13836
14087
24721
24164
12418
PassMark Disk
(Storage)
47759
64144
72538
67765
73208
*Not affected by changing the resolution
But let's move on to practical and measurable results. The benchmarks we've set for the Sony Xperia XZ2 are interesting to say the least, and they allow us to shed light on the smartphone's behavior in comparison to other devices, such as the Galaxy S9 or Huawei P20.
As can be seen from the results table, the Xperia XZ2 doesn't excel in CPU tests. Yes, it true, it has higher results than the Google Pixel 2 XL and Huawei P20 Pro in the Geekbench test, but this was to be expected, as these devices utilize an SoC from last year.
The most substantial difference, however, is with the Galaxy S9 and S9+, two devices also presented at MWC that should have more or less used equivalent technology. The results of Samsung's SoC Exynos are well above those of the XZ2, especially in single core performance, where the Korean company seems to have done a great job. Samsung's devices also perform much better in the RAM tests.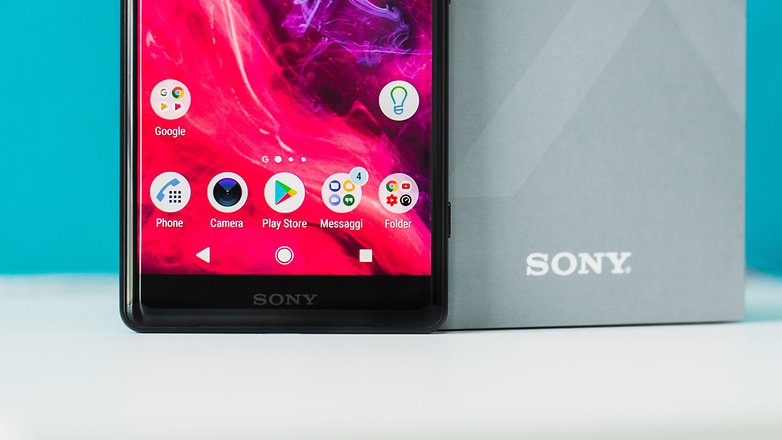 But the Xperia XZ2 still runs much more smoothly and more quickly than its Korean competition. The difference could be in Samsung's poor software optimization. 3DMark has come to our aid and shed some light on this mystery by showing how Sony's flagship is clearly better than the competition in graphic performance.
In Ice Storm Unlimited, the Adreno 630 GPU almost doubles the results of the new Galaxy (regardless of the resolution used), which explains how the smartphone always keeps everything running smoothly without delays. Even though Sony utilizes a slightly less powerful CPU, this doesn't lead to a bottleneck in the overall performance of the device, which is still better in almost all daily operations.
Perfect gaming
Are you familiar with the gaming experience of a living room console? The Sony Xperia XZ2 manages to provide a gaming experience on a smartphone with exactly the same lightness. On a console, unlike a PC, you can just insert a disc or download a game and use the controller to enjoy the game, without any issues with drops in performance or delays.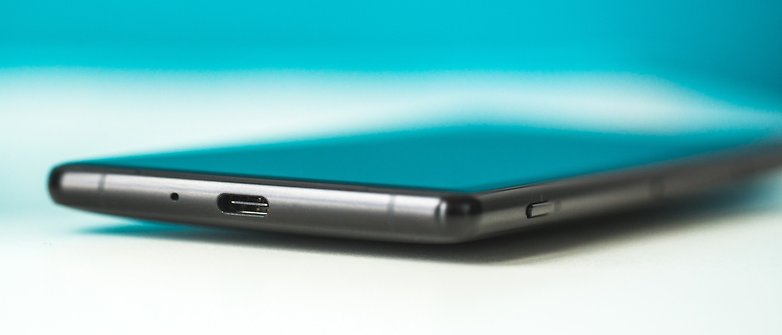 The Sony smartphone frees you from having to be worried about whether a particular game will work on your phone. You won't have to lower the screen resolution or worry about delays. With the XZ2, all these concerns are things of the past. True, the screen isn't AMOLED with super resolution and perfect colors, but Sony's Triluminous LCD panels with FullHD resolution still provide for a great multimedia experience.
During my trip to China, I had a lot of time to spend in the company of the Sony Xperia XZ2, and I must admit that it was difficult to stop playing Final Fantasy XV Pocket Edition, since the device offers perfect performance, which lets you enjoy the game with maximum detail.
Are you looking for a smartphone that will give you the best gaming experience on PUBG? The Sony Xperia XZ2 is more than perfect for this purpose, as long as you'd rather not go a step farther and purchasing a Razer Phone, which was created for gaming and has a slightly less-powerful SoC.
What do you think of what Sony's done with the Xperia XZ2? Are you tempted to purchase it? Let us know in the comments!