Sony Xperia X review: high price for mid-range
Update:

US price and release date announced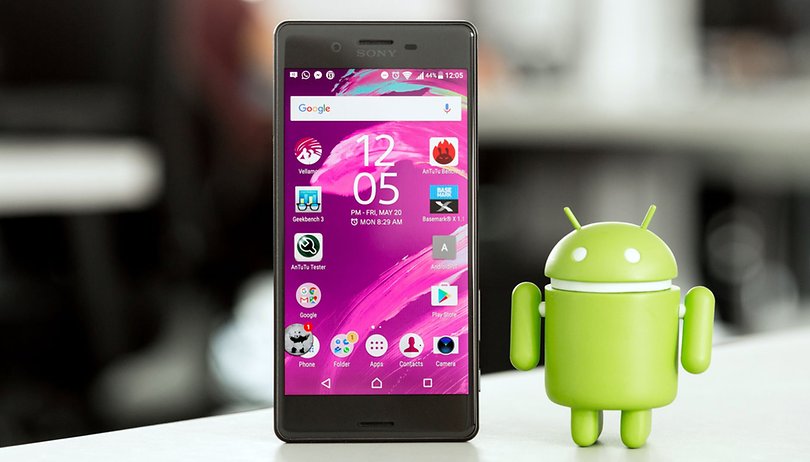 The new Sony Xperia X arrives alongside the XA and, in some countries, the X Performance, a trio that slays the Z series. The Xperia X is the middle child of the three new models, and its market positioning is complicated: it's more expensive than its predecessor, the Z5, but technically less lavish. Here we take a close look at the Xperia X's strengths and weaknesses.
Good
Fast performance overall

Slightly above average battery life
Bad
Poor gaming performance

Too expensive

Not water-resistant

Camera mode uses a lot of power
Sony Xperia X release date and price
The Sony Xperia X release date in the US is June 26 and it will come with 32 GB of internal memory and in four color variants: rose gold, lime gold, black and white. Whichever color you choose, the Xperia X price is set at $549.99.
The device will soon be available to pre-order from Amazon, Best Buy, B&H Photo Video and Reagan Wireless, and will arrive with a free 128 GB MicroSD card.
If you are willing to purchase without a contract, you should keep the Xperia Z5 in mind as an alternative as it costs roughly the same amount, has better gaming performance and is water-resistant.
Sony Xperia X design and build quality
The design of the Xperia X marks an improvement over its predecessors. It feels less angular than the Xperia Z5 and its glass back sees the addition of a layer of non-slip coating. Thus Sony addresses important weaknesses while maintaining the brand's signature design aesthetic, ensuring that the device is easily recognizable. Unfortunately, Sony ditches water resistance, reserving this benefit for the beefier Xperia X Performance model.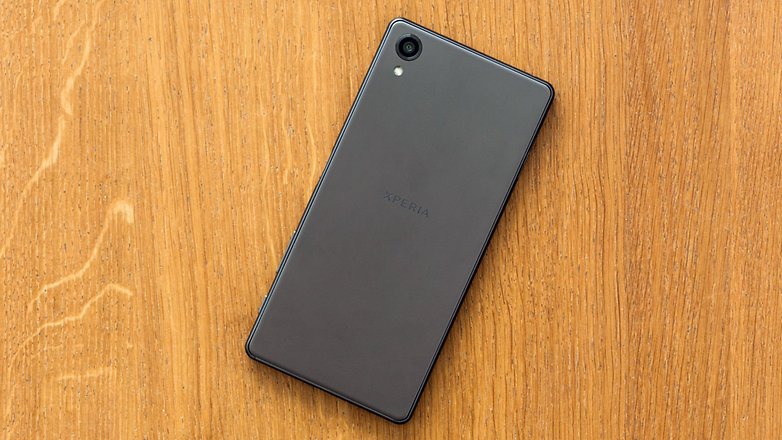 The Xperia X maintains Sony's well known design language, Omni-Balance. The Xperia X thus has a smooth rear with a round-edged aluminum frame.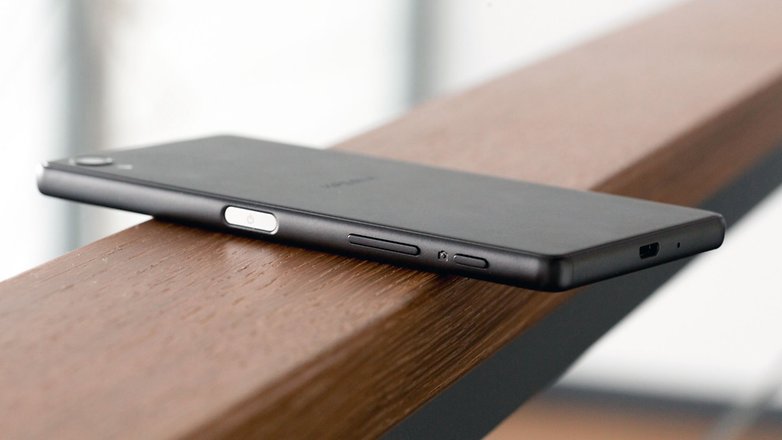 The buttons are mounted exactly where they are on the Sony Xperia Z5. The volume rocker and physical camera button are found on the right side. While on the left side of the frame, you will find the SIM and microSD card slots. Making use of the latter, the 32 GB of internal memory can be expanded to up to 200 GB.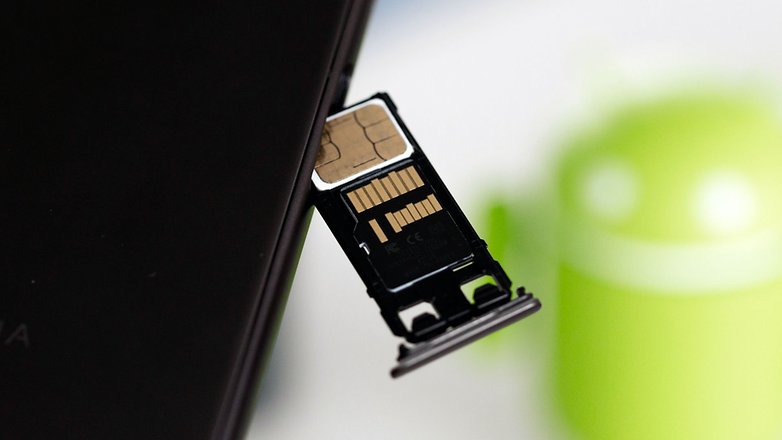 Although little has changed, appearance-wise, on this 5-inch smartphone, the Sony Xperia X still makes a good impression.
Sony Xperia X display
Sony relies on a Full HD Triluminos display. Its maximum brightness is an above-average 700 candelas per square meter, so it remains readable even in bright sunlight. Automatic adjustments and optimizations provide good contrast and saturated colors.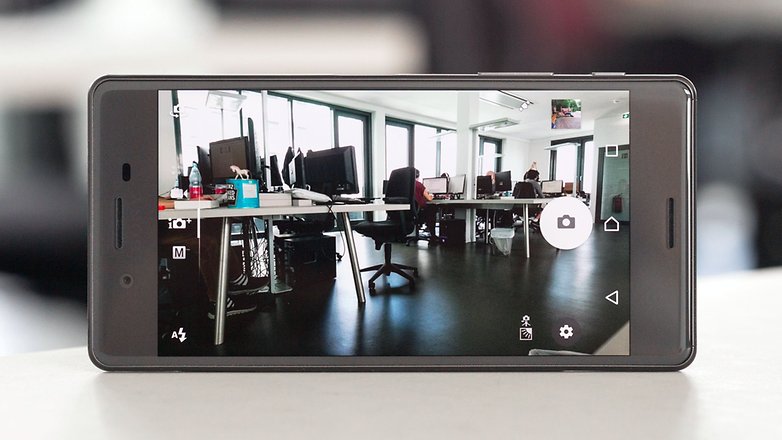 Sony Xperia X software
The Xperia X leaves the factory running Android 6.0.1 marshmallow. This will please many Xperia users who do not yet have the latest Android update. It also comes with Sony's in-house UI, Xperia UI, slathered over the top. The software is loaded with several apps, many of which you probably won't use, and none of which you can uninstall.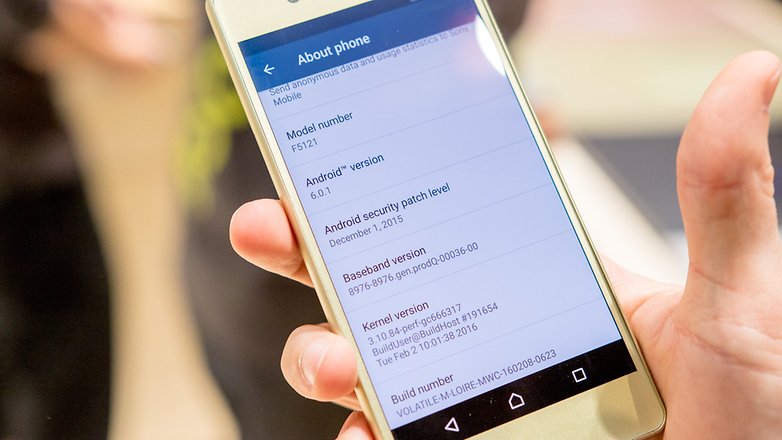 The Xperia X is expected to see monthly security updates into 2018. Also, it is expected that the smartphone will be an early adopter of Android N. After all, Sony is one of the first OEMs to participate in the Developer Preview of the new version of Android with the Xperia Z3.
Sony's Xperia UI provides a special phone and contacts app, a different email client, and Stamina mode, which is designed to save power. Furthermore, in the Settings menu, you will find special memory optimizations that automatically clear the app cache for you and free up space. Most of these extensions are useful; however, being able to uninstall all the pre-installed apps would be a very welcome option.
Sony Xperia X performance
Sony has done a good job of optimizing the performance on the Xperia X. The operating speed in everyday life is extremely fast. Benchmarks show, however, that the gaming performance is only about half as good as on the Xperia Z5.
| | Vellamo Metal | Vellamo Multicore | Geekbench 3 Single | Geekbench 3 Multi | Basemark X 1.1 High |
| --- | --- | --- | --- | --- | --- |
| Sony Xperia X | 2156 | 2316 | 969 | 3104 | 13192 |
| Sony Xperia Z5 | 1983 | 2708 | 1256 | 4098 | 26308 |
The Sony Xperia X is powered by the Qualcomm Snapdragon 650, which is technically very similar to the Snapdragon 808, with two sets of high-speed cores. It has powerful Cortex-A72 architecture, however, which is not to be found in the Snapdragon 808. Therefore, the CPU performance in some applications is an improvement over the Snapdragon 808; graphics performance is, however, significantly lower. 3 GB of RAM and 32 GB of internal memory set this device more in the mid-range, and do not offer enough for an asking price of 599 EUR.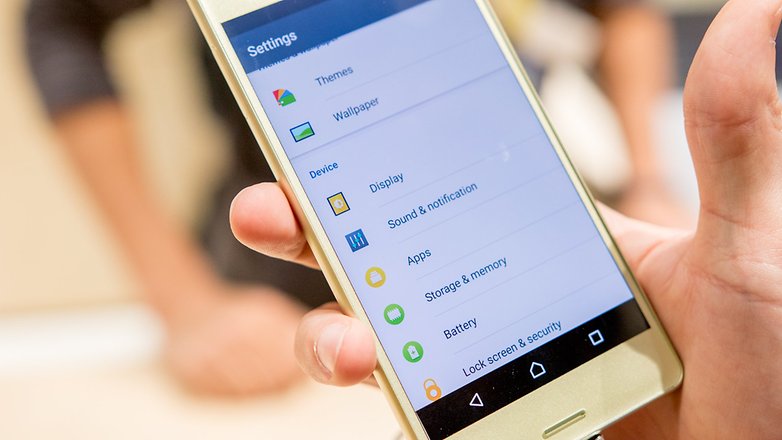 Sony Xperia X audio
The Xperia X has loud, forward-facing stereo speakers. The sound quality is good and YouTube videos and video conferences both sound clear. The included headset sounds very good, being well shielded from outside noise. Thanks to several microphones and noise suppression, calls are clear and intelligible.
Sony Xperia X camera
The main camera of the Xperia X takes true-color, high-contrast images that look great at first glance. It also shoots above average videos thanks to reliable stabilization. In poor lighting conditions, the images may come out blurred. The selfie cam makes exceptionally detailed images, but fails in backlit surroundings.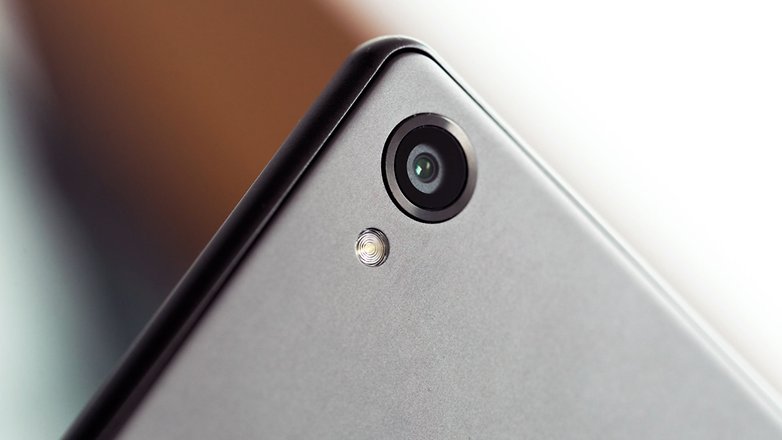 In daylight, the 23 MP main camera takes stunning images with painterly qualities. Details can become washed out, but the results, for a smartphone camera, are very strong. Videos are a highlight, as they come out very steady thanks to digital stabilization. So you can record yourself walking and the video looks like you're travelling on rails.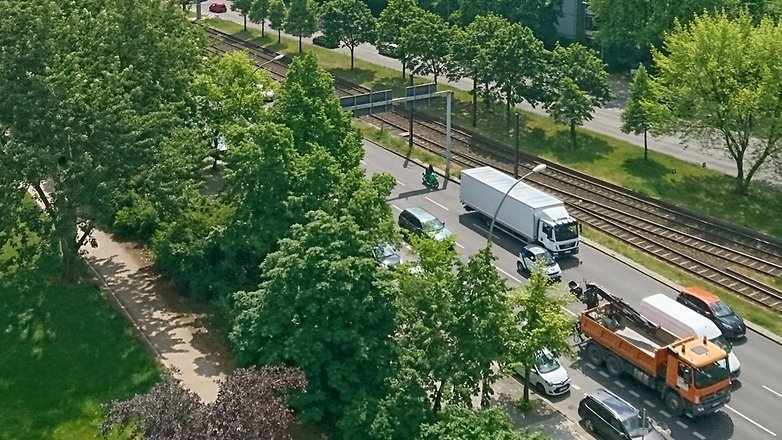 The selfie camera leaves a mixed impression unfortunately. Firstly, image stabilization, like that found in the HTC 10, is missing. Secondly, the 13 MP camera takes the most detailed and most saturated selfies I have seen for some time. But then it fails in backlit conditions. In Sony's defense, I have only taken successful backlit selfies using the iPhone SE; even the highly acclaimed Galaxy S7 Edge falls short in this area.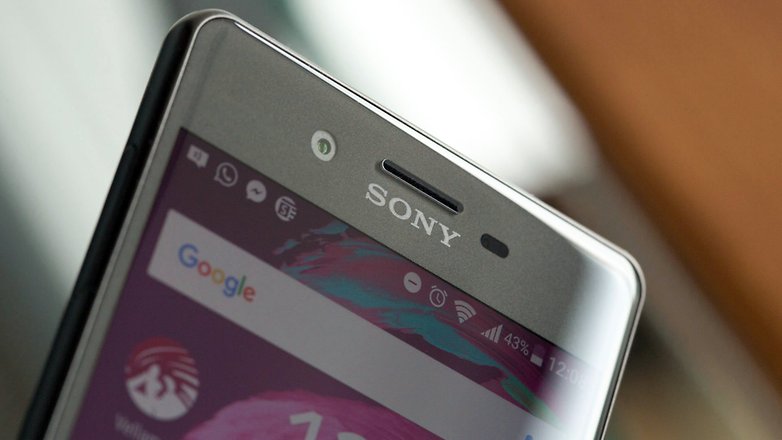 Browse our test images in full resolution:
The camera app, as always with Sony, is more of a marketplace. You can add to it, with free and paid apps, things such as more camera effects. However, since the camera saps a lot of battery, we advise against the constant use of the device as a camera phone, unless you have a power bank to hand.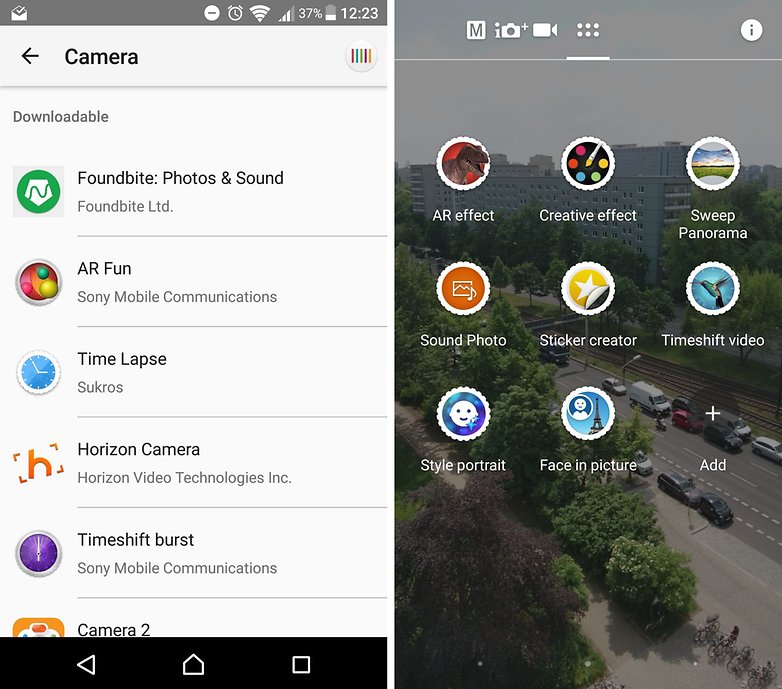 Sony Xperia X battery
The battery life on the Sony Xperia X, under heavy use, is around one-and-a-half days. The average screen-on time is approximately seven hours, which is not bad, but still well below Sony's two-day battery life claim, which is only theoretically achievable with moderate use of a weakly illuminated display.
The Sony Xperia X is equipped with a 2,620-mAh battery, which has a quick charge function. You can continue to use any Sony accessories you might have: the Xperia X is charged through a Micro-A port. In under two hours, the battery is fully charged. Using the camera app with a bright display will see the battery discharge at about the same rate.
Sony Xperia X technical specifications
Final verdict
The Sony Xperia X out of place. Its formidable predecessor, the Xperia Z5 may be disappearing from store shelves, but it remains in our memory, and it is clearly a better purchase than the Xperia X, thanks to a lower price, better performance and water-resistance. The battery is also larger on the older device, and the gaming performance is better, placing a decisive cherry atop the icing on the cake.