Sonos at IFA: the best looking speakers are ones you don't see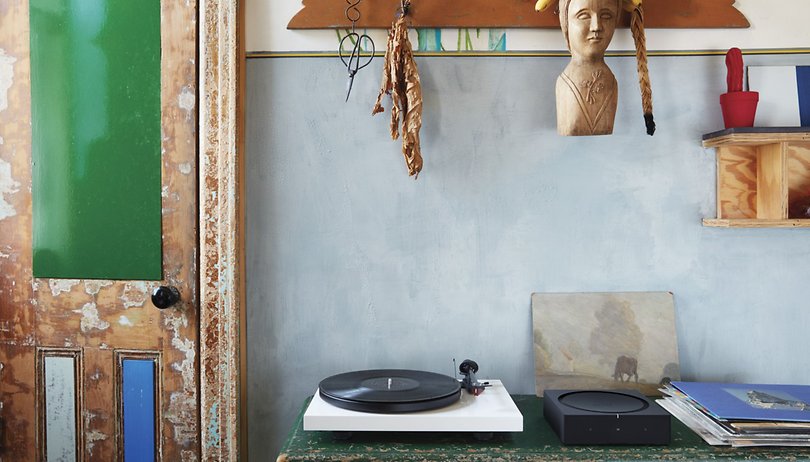 Sonos just made three new announcements at IFA 2018 which will make your connected home work better, look better and sound better. It's all about versatility! Here are the details on the new set of APIs, the partnership with Sonance for hidden architectural speakers, and of course, the new hardware: the Sonos Amp.
The center of your smart home
The first announcement made was about the new set of control APIs which aim to make Sonos more integrated with other platforms and services, and ultimately, the center of your smart home. By opening up to developers, Sonos' products will become a more dynamic part of your home in ways we can't yet envision, but the possibilities are endless on the software side of the equation.
An Amp to connect the present and future
On the hardware side of things, the new Sonos Amp was announced. It can work with four speakers, rather than just two like the old version, and it outputs 125 watts per channel at 8 ohms. The higher price, $599 in the US and 699 euros in Europe, reflects this.
It's a sleek amp that wouldn't be out of place next to your TV, on a shelf or even mounted vertically on a wall. The circular top, which helps it keep cool, resembles a turntable for an extra dash of hip. This minimal device features an IR receiver, a status light, a play/pause button and volume up and down buttons on the front.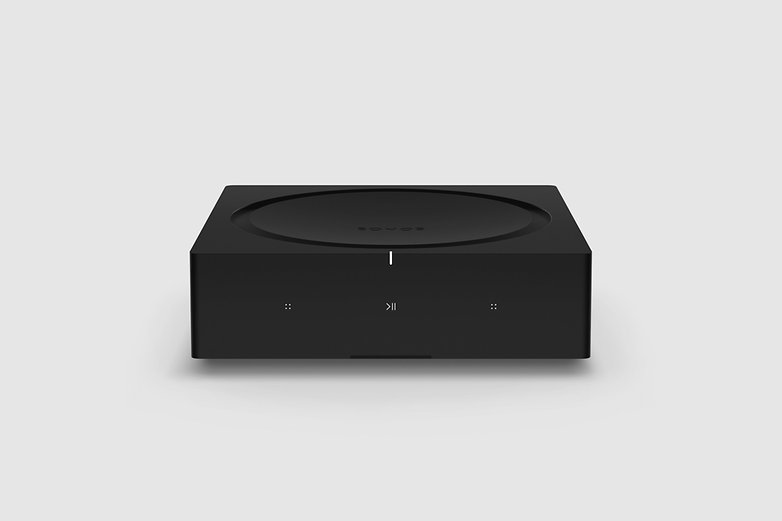 If you've got the Sonos One or Beam which come with Alexa, the Sonos Amp will play nice with Alexa so you can use voice control. Other software aspects include the ability to set volume limits and disconnect the device from WiFi via app, which will also roll out to some existing Sonos products in the future.
Things only get complicated on the back, where the exciting parts come in for the sake of connectivity. There is a (much requested) HDMI port for connecting to a TV, which lets your TV act as a 'phantom' center channel if you've got speakers on either side, two ethernet ports, audio input for connecting to your old-school vinyl turntable, not to mention AirPlay 2 support and more. All of these connectivity possibilities mean that you can have it all: a mix of digital and analog, the old and the new.
Speakers you cannot even see
The problem with custom in-home audio, apart from the price, is that having a great audio setup can often involve having unsightly, bulky speakers all over the place. That's why the announcement that has me most excited is Sonos' partnership with a company called Sonance, which will involve 'architectural speakers'. These will be built into walls and ceilings, and for the outdoors. We'll have to wait and see what special functionality the Amp will add to them, but the wait won't be long since these are scheduled to be released in early 2019.
What do you think of Sonos' announcements? What other features would you like to see? Let us know in the comments!