Snapdragon 8 Gen 3 Could Make Samsung's Galaxy S24 a Gaming King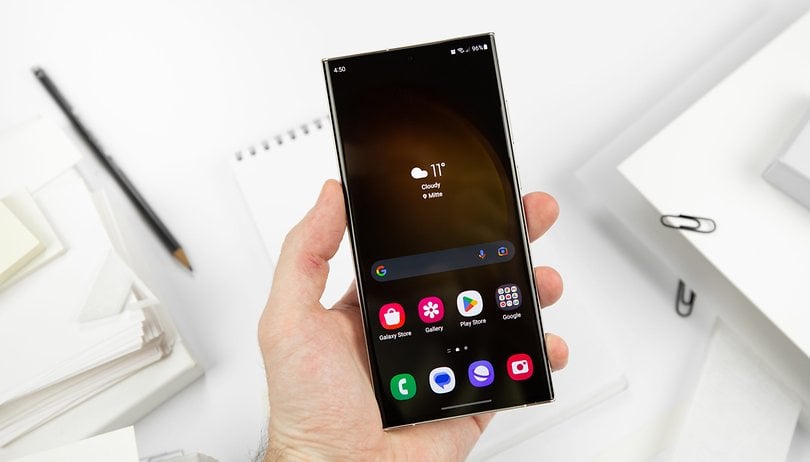 Qualcomm Snapdragon 8 Gen 3 has 50 percent better graphics performance
An alleged Vulkan benchmark result of the unannounced Snapdragon SoC was shared by prolific leaker Ice Universe. By the looks of it, the Snapdragon 8 Gen 3 with the Adreno 750 GPU has an impressive score of 15,434 points. This is notably over 50 percent higher than the average score of the Snapdragon 8 Gen 2 with the Adreno 740 GPU at 10,000.
When comparing the Snapdragon chip to Apple's A17 Pro, there is no direct way to pit both platforms in the same test. However, if we were to use the 3D Mark Wild Life to benchmark the graphics department, the current Snapdragon 8 Gen 2 is already toe-to-toe with the A17 Pro. Thus, we can safely assume the Snapdragon 8 Gen 3 could significantly trump the iPhone chip in graphical performance.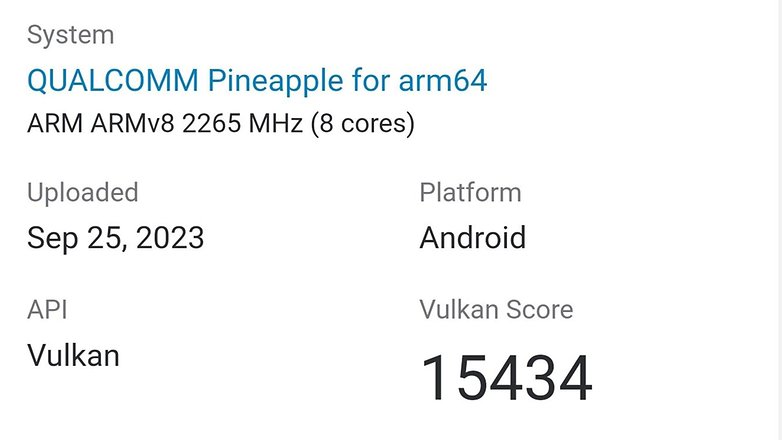 Considering how Apple is already touting the A17 Pro to support console-like games, it would be interesting to see how Samsung would market the alleged advantage of the Snapdragon 8 Gen 3 on its devices.
Likewise, it remains unclear whether the Galaxy S24 will debut with a custom Snapdragon 8 Gen 3 by having an overclocked processor like the Galaxy S23 utilizing a "Snapdragon for Galaxy" version. Regardless, the GPU unit should relatively remain unchanged across different clock speed variations of the chipset.
Qualcomm Snapdragon 8 Gen 3 processor benchmark and clock speed
Other than the graphics, the Galaxy S24+ with a Snapdragon 8 Gen 3 was spotted with a score of around 2,233 and 6,661 points in single and multicore Geekbench tests, respectively. Both are evidently lower than the A17 Pro on the iPhone 15 Pro Max as seen from Antoine's early hands-on. Of course, the final scores may still change on the actual Galaxy handset.
Unlike with A17 Pro which is manufactured using the 3 nm fabrication process, the Snapdragon 8 Gen 3 is said to use an updated 4 nm node from TSMC. However, there are already rumors going around that Qualcomm may announce both 3 nm and 4 nm variants of the chipset.
Architecture-wise, the Snapdragon 8 Gen uses an octa-core processor in a 1+5+2 layout and helmed by a Cortex-X4 prime core set at 3.3 GHz speed. This is then backed by five Cortex-A720 performance cores at 2.95 GHz and two Cortex-A520 efficiency cores at 2.27 GHz.
What do you think of Snapdragon 8 Gen 3? Will this graphics performance convince you to get the Galaxy S24 over the iPhone 15? Feel free to share your answers with us in the comments.