Play Skyrim on Alexa to turn your voice assistant into a DM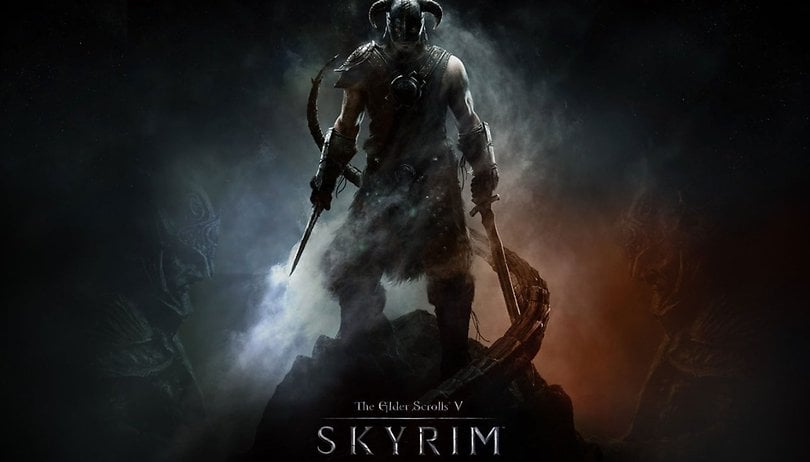 Bethesda was quite a cheeky tease at E3 2018 with their 45 second announcement of The Elder Scrolls VI. So no surprise that their announcement of Skyrim: Very Special Edition, played with your voice and Amazon Alexa, was initially taken as a simple joke, poking fun at the company's remakes of its flagship franchise. But no, it's real! It's fun, and you can play it right now! And more than that, it's a very interesting direction for voice assistants.
The Elder Scrolls V: Skyrim was a massive success, and Bethesda ended up porting the golden goose to just about every platform under the sun, released editions for every current gen console including the Nintendo Switch, and re-releasing the game in a Special Edition. At E3, the company seemed to poke fun at themselves, with the implausible Skyrim: Very Special Edition for Amazon Alexa, Etch-a-Sketch, Motorola Pagers, Samsung Smart Refrigerators.
With the trailer starring comic actor Keegan Michael Key, all signs pointed to this being a joke, especially given all the, um, cheesy references. But no, by Talos, they actually went and did it!
You can play Skyrim with Alexa, right now, for free
Alexa must have just leveled up, because she's got a brand new skill. You can get it right here. Skyrim Very Special Edition features questing, combat, and the unleashing of the mighty dragon shouts using your actual voice. And yes, death. Finally, after so long being bossed around, Alexa finally gets the chance to kill you, all in the name of fun of course.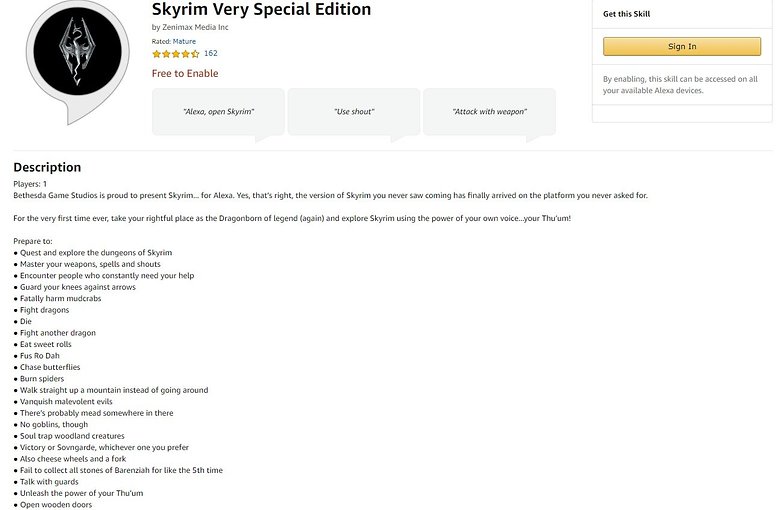 So yes, there's yet another way to play Skyrim. For those who've become jaded with modding their PC game beyond all recognition, or scaling the snow-capped mountains in dizzying VR, it's yet another excuse to don the horned iron helmet and experience Skyrim in a fresh way.
So how does it play?
Skyrim on Alexa doesn't feature the full-fat open world gameplay of the video game, but it's packed with old school charm. It plays a lot like a choose your own adventure book or MUD text video game from bygone years, with Alexa offering you choices of different paths through the adventure.
All the critical Skyrim elements are there though. There are NPCs that give you fetch quests to recover lost valuables. When you encounter enemies, you can fight them with weapons, magic or just yell magic words at them, Skyrim-style. There are dungeons, there are draugr. Dragons? Well, I haven't "seen" any yet, but it'd hardly be Skyrim without them, so I'll be "watching" the skies.
Those scare quotes are there for a reason. It might seem strange to play a role-playing game with no visual element, but for many people who get together with their friends to play Dungeons and Dragons or other tabletop role-playing games, it's even preferable to playing with a screen.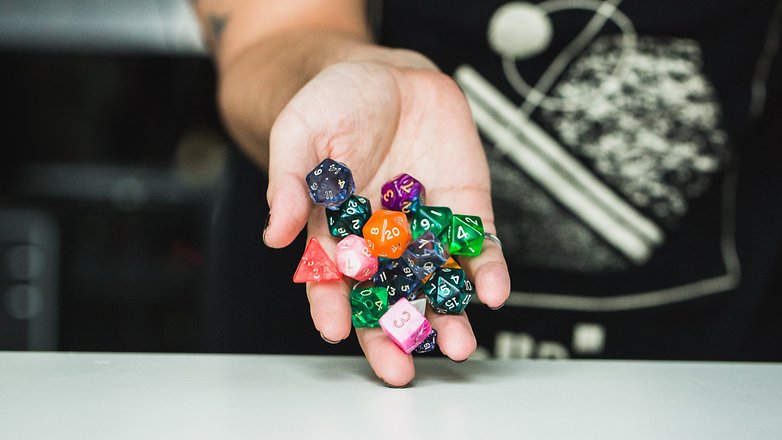 Having said that, if visuals are your thing, Bethesda didn't leave you hanging, since they also announced The Elder Scrolls: Blades for mobile devices (and other platforms, but Alexa wasn't specified this time). For those of us who are fans of tabletop games, the arrival of RPGs to voice assistants opens some interesting possibilities.
Games like Skyrim could unleash the creative potential of voice assistants
Skyrim Very Special Edition is rather tongue in cheek, but was clearly created with a lot of love and effort. With this skill, Alexa effectively assumes the role of dungeon master: the person who 'runs' the game, creates and describes a fantasy world, who plays the roles of the monsters and personas that the players encounter, and who referees the outcomes of player actions.
That's a tall order, and although Alexa can currently present Skyrim in a limited way, being able to really run a roleplaying campaign with multiple people, adjudicating various situations that arise during play, would be a fantastic way to test and develop the abilities of voice assistants.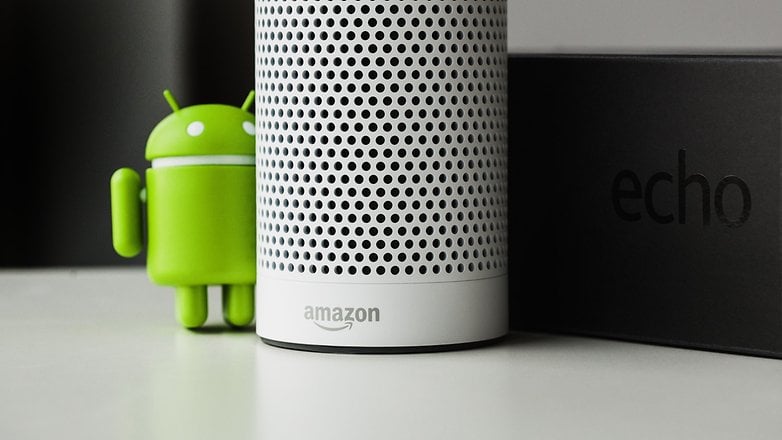 AI has already beaten humanity at chess, and is training up to beat human Starcraft players, but a co-operative, voice-based game like Dungeons and Dragons and the games inspired by it would be a better fit for voice assistants like Alexa, Google Assistant and co.
Personally, I'm hoping that Bethesda's joke ends up inspiring Alexa and rivals to take on the challenge of playing more complex role-playing games with humans to see just how creative these AIs can get. Given what we've already know from neural networks thinking up character names and magic spells, we could be seeing some very interesting fantasy worlds come to life.
Have you tried playing Skyrim with Alexa? Would you like to see similar games become available to play via voice assistant?