Simplehuman's smart mirror: 'Ok Google, who's the fairest of them all?'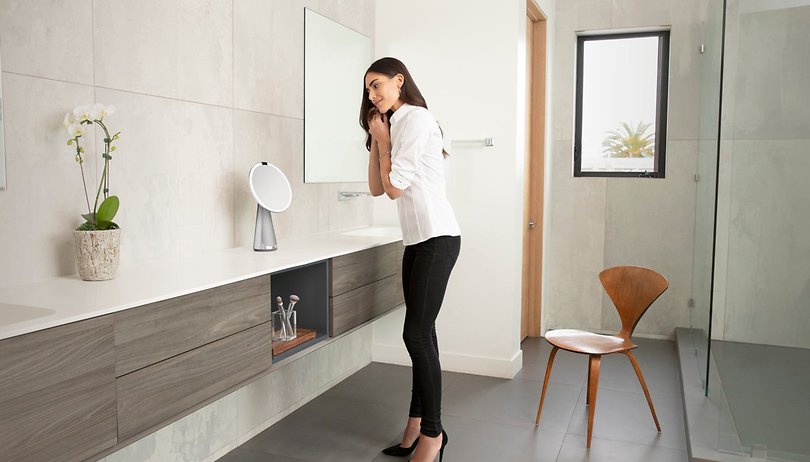 The name Simplehuman doesn't exactly convey hi-tech futurism, but the manufacturer of bathroom products is certainly getting with the times if its appearance at CES 2019 is anything to go by. Who hasn't talked to the mirror at some point in their lives? Now, thanks to the Sensor Mirror Hi-Fi Assist, it can finally talk back.
The latest vehicle for Google Assistant is a pedestal-mounted looking glass that also works as a Bluetooth and AirPlay 2 speaker with a "custom, Danish-designed 2.5-inch acoustic driver" to deliver a powerful, room-filling sound. Furthermore, it has built-in smart bulbs will shine brightly during daylight hours, but display a dimmer twilight ambiance in the evening, dubbed "night shift". "Candlelight" and "nightlight" modes are also available.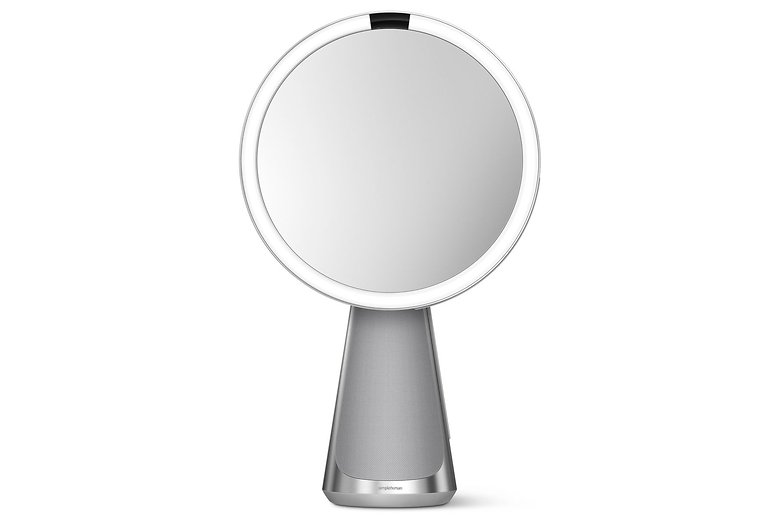 The various settings can of course controlled via Simplehuman's dedicated app. Although it has been possible to hook up mirrors to voice assistants before, it was costly and required the right accessories and know-how. Simplehuman's Sensor Mirror Hi-Fi Assist works right out of the box for just $400, a price that could position it as the right luxury bathroom item for the tech-savvy consumer this year.
Aside from the obvious Snow White roleplay, anyone who spends more than a few seconds in front of the bathroom mirror will probably enjoy saving time by quizzing Google about beauty tips or their morning commute.
The Sensor Mirror Hi-Fi Assist, as well as the 'dumb' (without Google Assistant) Sensor Mirror Hi-Fi, will be available from simplehuman.com and various physical retail stores.
What do you think of the idea of smart mirrors? Could something like the Simplehuman Mirror Hi-Fi Assist find a place in your bathroom?