Christmas Shopping Guide 2021: NextPit's best tech gift ideas
Update:

Last minute deals added!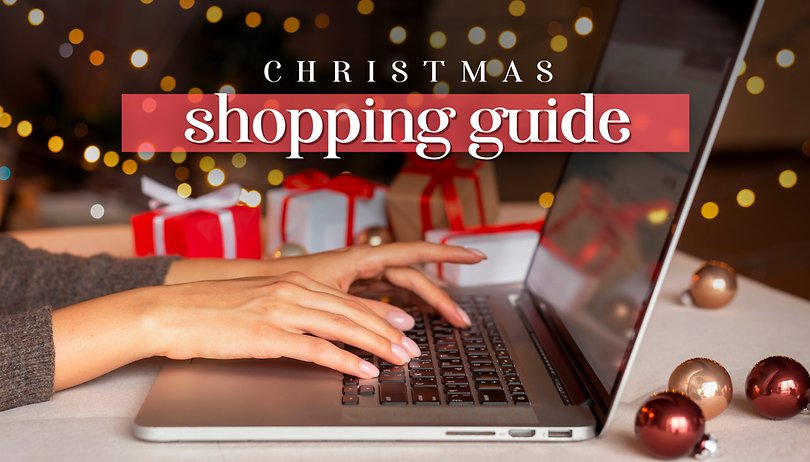 Christmas is so near, but you are still on the hunt for presents? If that is the pickle in which you are in right now, then your troubles might be solved by us at NextPit. We still have a few last-minute gift recommendations for geeks and would also share a few tips with you for shopping during the "most wonderful time of the year"!
It is December 20 now, and if you are reading this article in search of inspiration for your gifts, then one thing is certain: You are running late! Okay, others will say: "Why do you say that you are late? After all, stores still remain open on December 24th!"
Yes, that's correct. If you are on the hunt for some bargains at the moment with things getting a bit hairy, and the global chip shortage is not helping the situation while the snow begins to pile up outside your house, fret not. Let us make the most of the time that we have at the moment and check out whatever offers that are currently available, which should make the geek's heart beat that little faster. Let's go, Ho! Ho! Ho!
Jump to
Inexpensive recommendations that every techie loves
Yes, we are leaning pretty far out of the window when we mention in the headline that "every" consumer electronics fan will love the following suggestions. Such blanket statements simply never work in such a manner, especially not at Christmas! But do understand our stand by proposing these tiny and highly affordable recommendations.
Perhaps it is lightweight enough for Santa's little helpers to transport around, or you can always opt to use it as a companion to a larger gift. This is handy so that you do not turn up with a gift that nobody likes or wants.
Without much further ado, here are some deals that would make your heart beat a little faster, and are also actually useful. We have selected five more practical recommendations for you, such as chargers, microSD cards, or a stylish phone chain, in addition to five rather geeky gift ideas:
Sinjimoru Magnetic Card Holder for iPhone 12/13
Anker 32W 2-Port USB Charger with PowerIQ Technology
Anker Nano iPhone Charger, 20W PIQ 3.0 Compact Charger, PowerPort III USB-C Power Supply
OUTXE Phone Lanyard Tether with 4 Patch
And here are some stuff for geeks:
The Ultimate History of Video Games
Paladone Gameboy Heat Changing Coffee Mug
LEGO 75304 Star Wars Darth Vader helmet
Playmobil Back to The Future Delorean
None of those appeal to you? It does not matter. The entire Amazon is full of technological wonders and if all else fails, you can simply gift Amazon vouchers:
Smartphones from $150 to $1,500: NextPit recommendations
After Black Friday, Christmas is perhaps the best time to buy a new smartphone because there were actually a lot of great bargains around. On the flip side, there were apparently plenty of good offers, albeit for older smartphones that have been around for close to a year, which means a replacement model is in the pipeline.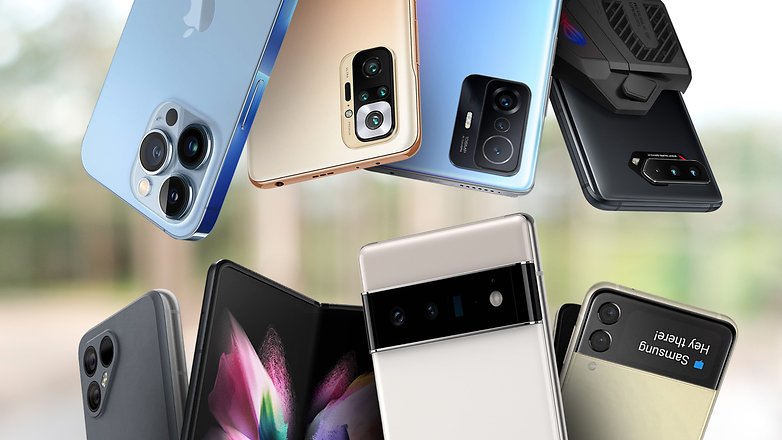 At NextPit, we keep suggesting attractive deals so that you should keep your eyes open with us before Christmas for cheap smartphone deals. You should also keep an eye on all of our recommended lists.
Over there, we sort out the numerous smartphones into different price categories, also according to features or its manufacturer, so that you can obtain the best information there in advance about which smartphone you are going to place under the lovingly decorated plastic tree for your loved one(s). Here are our "Best of" lists at a glance:
In such articles, you will always find different available offers which provide you with a plethora of options at the best prices for respective models on a daily basis. Hence, it is worth your time and effort to check them out! Furthermore, we also track the prices of several handsets that have been around for some time. In such articles, it will make it easy for you to figure out whether it is worth picking that particular handset at that point in time.
Headphones and fitness trackers: Affordable wearables
Do you guys prefer headphones, fitness trackers, or smartwatches? We have also prepared some articles for you that you can read through to obtain inspiration:
Be a responsible consumer
If you are interested in cheap offers at the end of the year, it is high time to get yourself organized and follow the tips that we have garnered based on our previous experience:
Make a list of the products that you want to buy.
Make a note of the current product prices.
Set an ideal purchase price (perfect for avoiding impulse purchases).
Use the price alerts from price comparison portals.
If you take heed of these tips, you will be more focused and have a precise overview of which device you should buy at which prices. And one more thing: Do remember to follow NextPit on social media and Telegram, so you don't miss out on the various deals and tips that have been posted.
What to expect in 2022?
There is one good thing about gifts: Sometimes you don't just give them to others, but you get something nice for yourself instead. So if you are expecting monetary gifts for Christmas, it is definitely worthwhile for you to browse through our recommendations as listed above. Unless you're waiting for a fresh, new smartphone that exudes a brand-new gadget smell of 2022.
In the event that you want to strike in the new year, we have listed a few smartphones that we expect to see in the first half of 2022. Which of them would appeal to you?
It is still a little early to wish you a Merry Christmas at the moment. However, we hope that you will get through the Christmas season well and, above all, healthy. And I am sure that we will have a very, very exciting year 2022 ahead of us.