This app turns your physical books into free e-books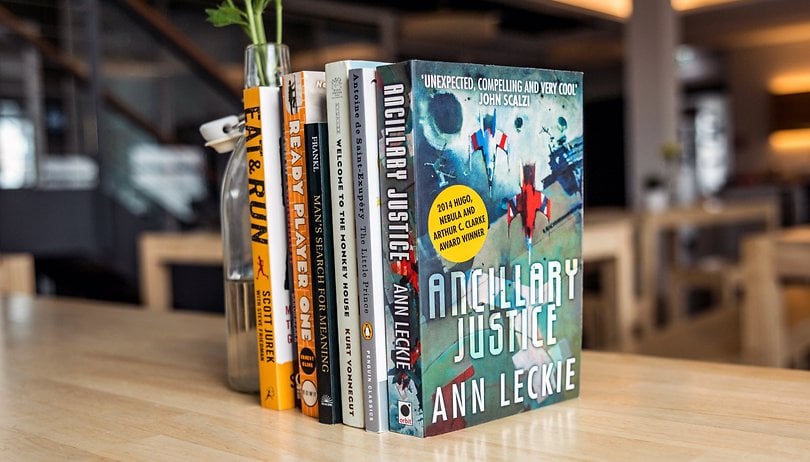 Shelfie is a free app that provides free and heavily discounted e-book versions of your physical books; an attractive prospect for serious readers. Yet it has fewer than 50,000 downloads and an average Google Play review rating of 3.5 stars. Why isn't this app – which sounds so appealing, ahem, on paper – more popular? We spoke to Shelfie CEO Peter Hudson to find out.
Great Expectations
Here's the situation. You take a photo – or a Shelfie – of your bookshelf and the app will recognize the book spines to create a digital library. However, not all of your books are likely to be recognized. Of those that are, a portion will be available to download as an e-book. A portion of those will be available for free.
If you install this app expecting to simply take a quick snap of your bookshelf and instantaneously receive a free copy of every title, you're likely going to be disappointed. This expectation, reasonable or not, is a hurdle for Shelfie.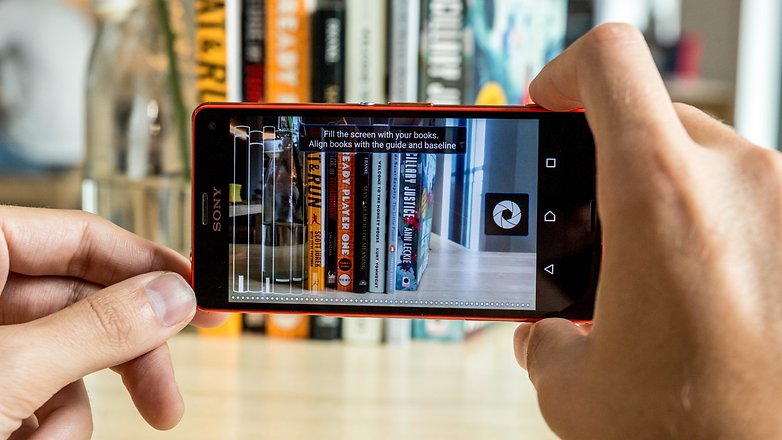 "For today, if you take a picture of your bookshelf, about 22 percent of the books on that shelf will be from publishers that we have deals with," Hudson told me during our telephone interview. "You can either say 22 percent is awesome, because it's something, or 22 percent sucks because it's not 100 percent." A number of Google Play reviews reflect the latter.
"Of those 22 books," Hudson continued, "33 percent, probably around seven books, are going to be outright free [...] the rest are going to be insanely discounted."
"You can either say 22 percent is awesome, because it's something, or 22 percent sucks because it's not 100 percent."
That's the reality of Shelfie right now. In the past five years, Hudson claims he has made 10,000 cold calls to get to this point. The point where three out of the big five book publishers have deals with Shelfie. The point where Shelfie can provide a digital version of 22 percent of the books in a person's collection for free or at a discount.
"Is that good? Is that bad?" He asked. "I don't know."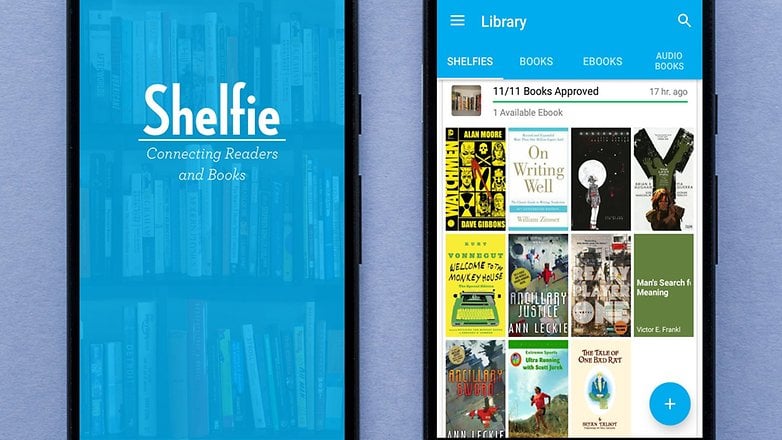 Do Androids Dream of Electric Books?
Hudson believes that if you bought a physical book at full price, you shouldn't have to pay full price for a digital copy. That's the vision, but Hudson is challenged with convincing the publishers that this is a good idea as well.
To do so, it's clear he can't simply ask them to give away free e-books; there must be an incentive. I suspected that the only truly free books were public domain works, books that are free already, and that the rest would all be paid for. But Hudson said that wasn't accurate.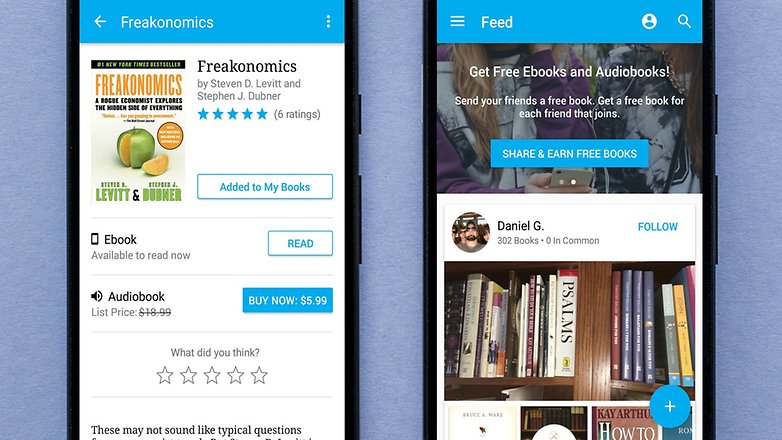 "About 30 percent of the books that we offer are absolutely free. This is not public domain stuff, this is under copyright and the publisher has decided absolutely, you bought the book, you get the e-book for free, so you should get a significant amount of your library for free." He said.
And what kind of discount for the non-free books?
"We won't even list a book unless it's a 75 percent off discount," he said. "The average discount is 85 percent".
In other words, of the e-books they currently have available, Shelfie can provide users with at least 75 percent off the e-book price, providing they can prove that the book is theirs. So, what's to stop someone going to a library and scanning all the books?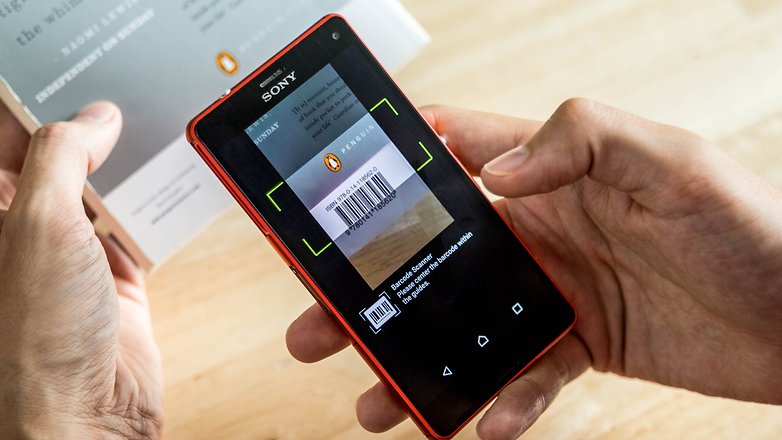 Crime and Punishment
To prove a book is yours, you must scan the barcode, take a picture of the front cover, and write your name inside the book on the copyright page. This is the method which would ultimately convince publishers that a physical book legally belongs to a person.
"It was just so obvious that that was the solution that worked because it meant that the book couldn't be returned, it meant that the book was identified as yours, it was just such a simple solution [for] validating ownership."
"We won't even list a book unless it's a 75 percent off discount," says Hudson. "The average discount is 85 percent".
It sounds good in theory but I asked if Hudson acknowledged the possibility for a person to circumvent this identification process.
"Someone who's really motivated to get around it could use disappearing ink or could use a dark pencil [...] but if you're really motivated you probably know what The Pirate Bay is anyway," he said, adding, "We know that you have a physical copy of the book in your hand because it's on your Shelfie and you scan the barcode of it."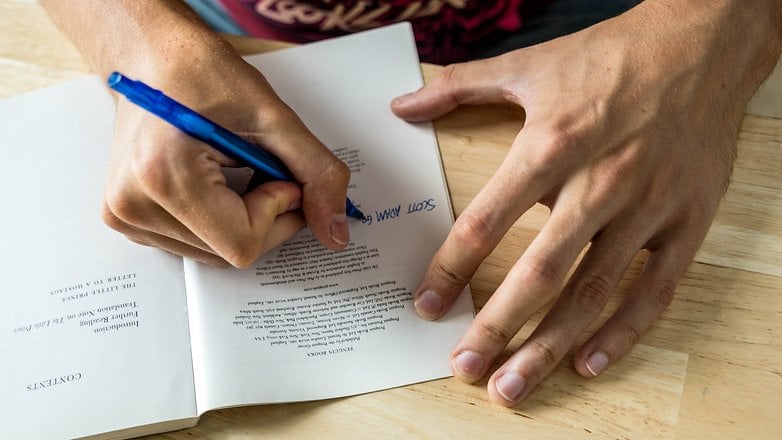 The Very Hungry Bookworm
Aside from the obvious benefits of discounted e-books, Shelfie has another unique feature which could appeal to a wide audience: recommendations.
"One of the things that online has never done well is book recommendation," said Hudson. "If you're a bookworm, the problem of 'what book do I read next?' is a real, persistent problem."
Hudson discussed Amazon's 'customers who bought this also bought' algorithm for book recommendation, a service which he feels has stagnated. "Literally, that's as good as online book recommendation has been for twenty years. It literally has not gotten any better."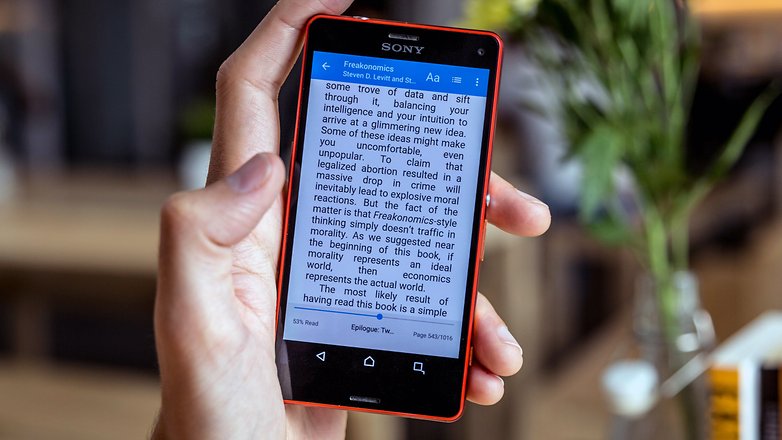 What Shelfie decided to do was use all of the images that users were uploading of their shelves to form the basis for its algorithms. Hudson learned that the real user behavior, the position of books next to each other on real shelves, could inform these recommendations, similar to another, popular free media service.
"Spotify lets you make playlists and uses the collective wisdom of all the people who make playlists to [provide] new music you might like [...] we use the collective wisdom that's stored in all of those bookshelves to suggest new books that you might love to read."
Also like Spotify, the more people making use of this, the better the service should theoretically become.
Gone with the Wind?
As it stands, Shelfie is a brilliant idea but it evidently needs further support from users and publishers alike. Of the fifty or so English-language books I have scanned, none are available for free (though two were available for $1.99, as Hudson had suggested).
I asked Hudson if there would ever be a time when Shelfie has enough free and discounted books available to please the masses.
"Some users will never be satisfied," he told me. "Will I be able to get every book ever published in digital copy for free and DRM free and you know all this sort of stuff? No, I'm never going to be able to do that.
"Am I going to be able to get the rest of the big publishers on board? Yeah, eventually I will."
Shelfie is available as a free download now from the Google Play Store. Let me know what you think of it in the comments below.