Samsung accused of cheating over 'glass display' on the Galaxy Z Flip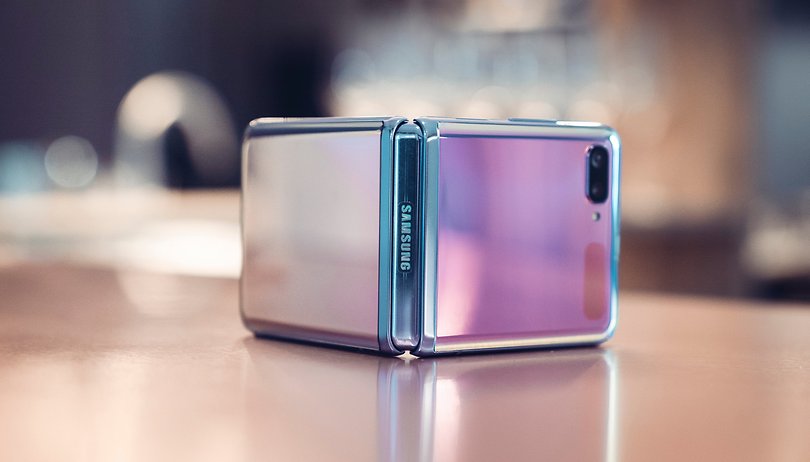 The Samsung Galaxy Z Flip has arrived with the first buyers in the USA. Opinions on the new folding smartphone from Samsung vary widely. A big problem is said to be the display, which can still be scratched by contact with fingernails.
The Samsung Galaxy Z Flip caused a worldwide sensation when it was introduced at the annual Unpacked event. The Galaxy Fold successor is said to have been improved all around. For example, Samsung itself claims to have used foldable glass, so-called Ultra-Thin Glass (UTG). The advantage compared to a plastic panel is that it should be much more robust and resistant to scratches and small dust particles.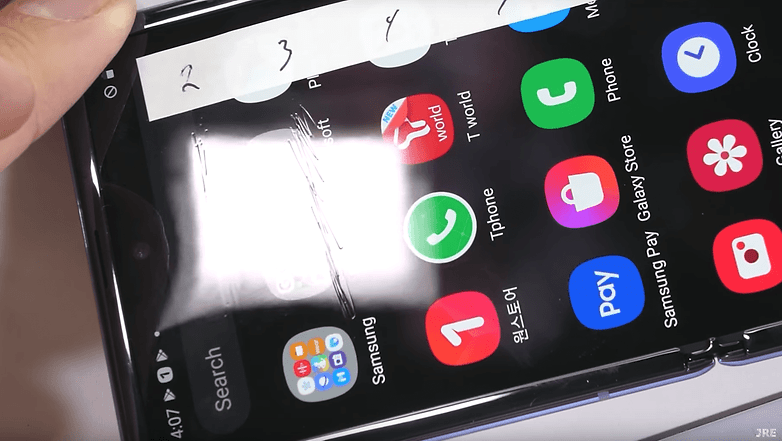 To find out, numerous YouTubers have already dared to test this with their Galaxy Z Flip. A good indicator of the susceptibility of smartphone displays to scratches is provided, for example, by Zac from JerryRigEverything. For years, new smartphones have been undergoing his destructive testing principles. In addition to fire, sand and a knife, he also uses pointed objects and tests their susceptibility to damage with scratch pins of varying degrees of hardness. For context: current top smartphones like the Huawei P30 Pro only show the first scratches when scratching pen number six or seven - which is considered solid.
As Samsung has installed flexible glass in the Galaxy Z, the scratch test should also show positive results and the display should be able to withstand pointed objects. But the endurance test showed the display on the Samsung Galaxy Z Flip is just as prone to scratches as any other plastic display. The YouTuber shows in the video that even a very soft scratching pin can damage the display enormously. With increasing degrees of hardness causing deep grooves in the display.
Does Samsung not use glass in the Galaxy Z Flip? We took another closer look at the marketing. Samsung does not advertise with the word "UTG" on the German website, but writes in the display section: "Discover the first Galaxy display with flexible glass that you can fold and unfold." Behind "glass" there is a superscript 2, which indicates at the end of the website that it is a "plastic-glass mixture". Is this misdirection?
Samsung comments on the display glass
In a statement published by leak expert Max Weinbach via Twitter, Samsung said:
"Galaxy Z Flip features an Infinity Flex Display with Samsung's Ultra-Thin Glass (UTG) to deliver a sleek, premium look and offer an immersive viewing experience. Samsung's first-of-its-kind UTG technology is different from other Galaxy flagship devices. While the display does bend, it should be handled with care. Also, Galaxy Z Flip has a protective layer on top of the UTG similar to Galaxy Fold."
So the protective layer mentioned by Samsung could be the problem. But since you can't exchange remove it, advertising with the glass still doesn't make any real sense. Especially since today's consumers associate stability and robustness with a glass display, which is simply not available with the Galaxy Z Flip. It's a pity that Samsung obviously needs to use marketing tricks to make its products look good, given the otherwise very interesting new devices.
What do you think about all of this? Are consumers getting a raw deal here? Share your thoughts below the line.