More High-res Images of Samsung's Galaxy Z Fold 5 and Flip 5 Leaked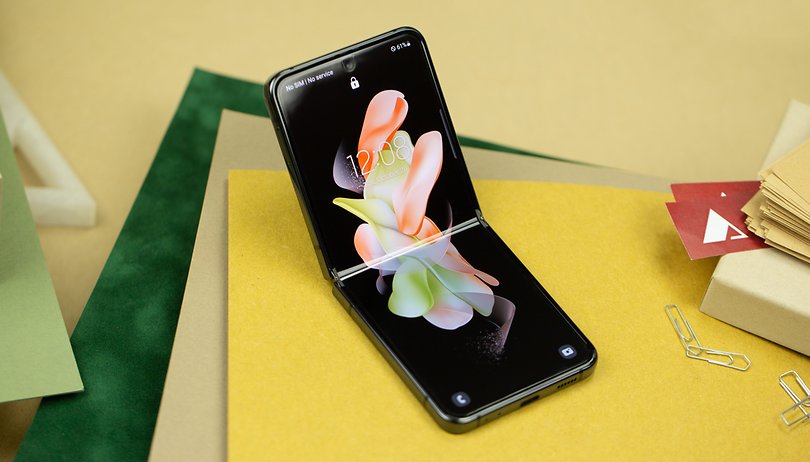 Samsung officially confirmed the date and time for its Unpacked event today which will kick off on July 26 alongside a teaser of the next-gen foldable clamshell. On a separate note, sets of high-resolution official pictures of the devices set to be unveiled leaked, including the Galaxy Tab S9 series and Galaxy Z Fold 5.
Samsung Unpacked live stream schedule
Following the venue announcement for Samsung's second Unpacked event last month, the company has provided more details about the event. In a press release, they mentioned that this is the very first time the Unpacked will be hosted in South Korea. It added that the keynote will be streamed live on its website, newsroom, and Samsung's YouTube channel starting at 4:00 AM PT (Pacific Time) or 8:00 PM local time in South Korea.
Samsung also teased the unannounced Galaxy Z Flip 5 via a short clip. While the clip itself did not reveal much about the device apart from the side view, alleged photos of Galaxy Z Flip 5 and Galaxy Fold 5 have already been leaked extensively several times, providing no surprises to the teaser. Even now, new renders of these handsets have appeared.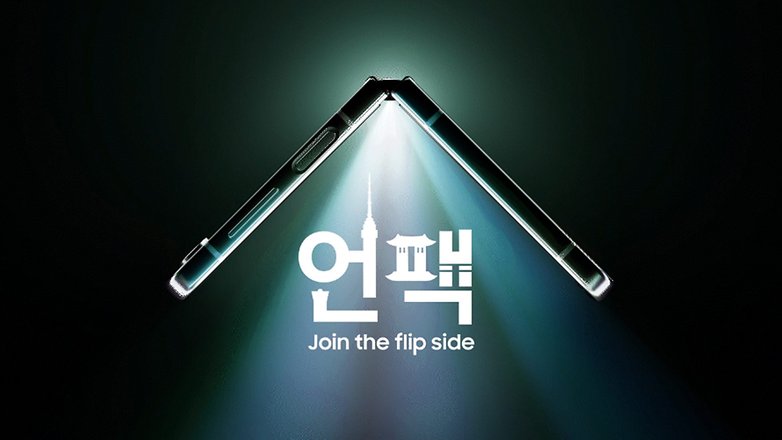 Samsung Galaxy Z Fold 5 and Galaxy Z Flip 5 to get new colors
Courtesy of WinFuture, the Galaxy Z Fold 5 is shown in three colorways. There is light gold, black, and light blue with a hint of purple. In terms of its design, the flagship foldable handset is slightly different from the Galaxy Z Fold 4 (review) apart from minor touches at the back. Plus, there is no folded view of the device, so it's hard to tell if the rumored gap has been completely removed.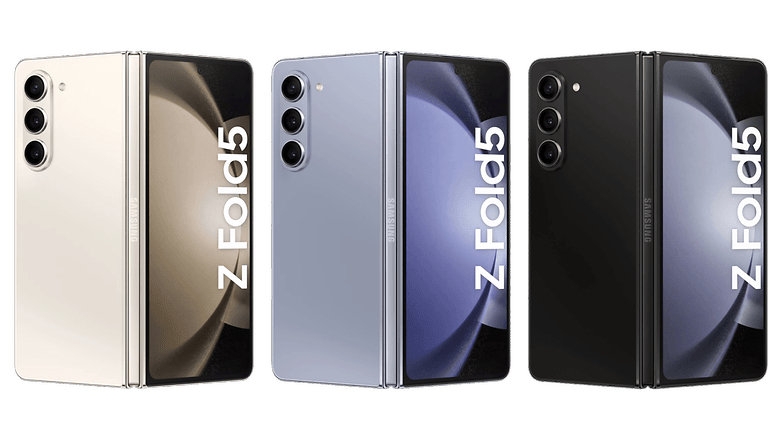 Moving on to the Galaxy Z Flip 5, it was presented in four paint jobs that included pink and a brand new green. The bigger cover screen in tabbed folder form was also spotted, which is said to run optimized Samsung and Google apps. Once again, it remains unknown whether the clamshell device will sport a gap-less design that is similar to the Galaxy Z Fold 5 based on what was shown.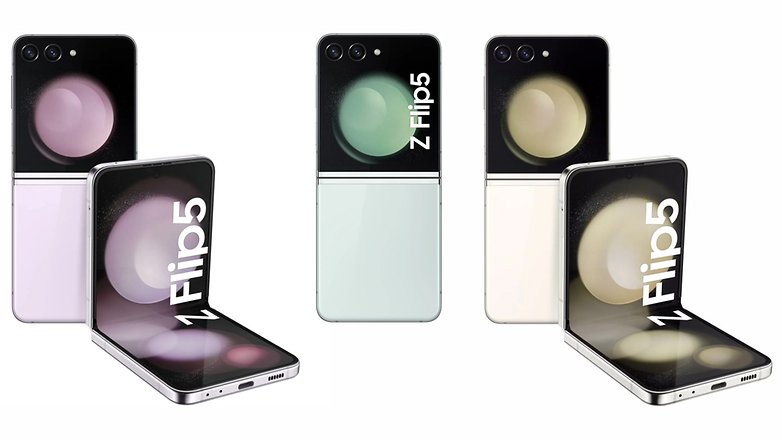 Samsung Galaxy Tab S9 remains almost unchanged from the Galaxy Tab S8
Renders of Samsung's three Galaxy Tab S9 models were uncovered as well, which depicted an almost similar design to the Galaxy Tab S8 (Plus) and Galaxy Tab S8 Ultra we reviewed. It was noticeable that the vanilla Galaxy Tab S9 has slightly thicker bezels than the Plus version. There is also a single rear camera on the back as opposed to the dual camera setup of the Plus and Ultra.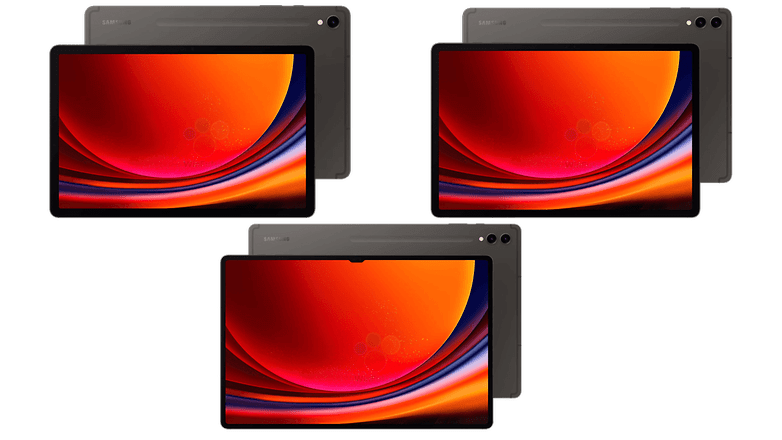 As for the Galaxy Tab S9 Ultra, the notch in front was retained and should house two selfie snappers. Its bezels are evidently thinner than the two cheaper slabs. Unfortunately, only a single gray shade has been shown for the trio here, so it remains unclear whether we will be getting new hues upon its release.
Apart from the exterior, all these devices are believed to be powered by an overclocked Snapdragon 8 Gen 2 chipset. In addition, they should run on OneUI 5.1.1 that is based on Android 13 at launch, although they should be updated to Android 14 OS as early as this year.