Samsung's Galaxy Z Fold 5 and Flip 5 to Get Easier Battery Replacements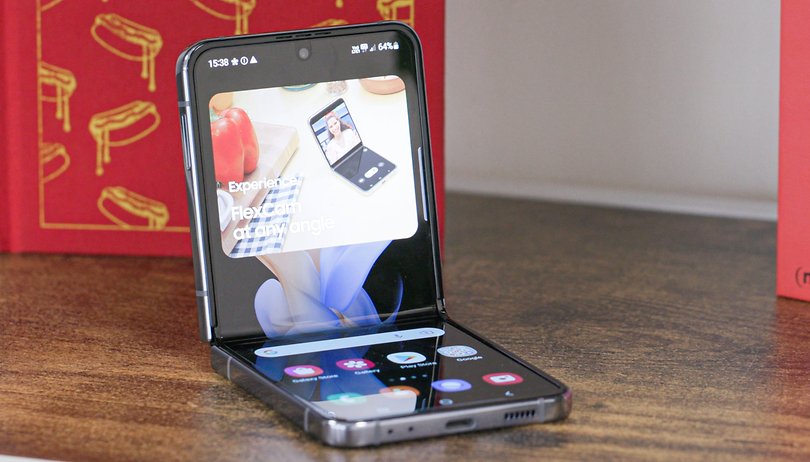 Not only is Samsung focusing to make its devices sustainable, but it has also started to improve repairability too. For instance, it has made the battery of the Galaxy S23 (Ultra) easier to replace by utilizing a pull strip or tab. Based on the fresh listing, this will be shared on the upcoming Galaxy Z Fold 5 and Flip 5 as well.
The new battery documentation that surfaced in South Korea has been spotted by Galaxy Club. According to the findings, the next-gen Samsung foldable phones will continue to have dual batteries design which will be divided into two blocks and individually located on each folding side.
Better Battery Repairability on the Galaxy Z Fold 5 and Flip 5
What's interesting is the two pairs of batteries are apparently sporting new pull-tabs similar to this year's Galaxy S23 Ultra reviewed a couple of weeks back. This method reduces the complexity of removing the component compared to batteries glued with adhesives which subsequently requires extra workaround during service or replacement.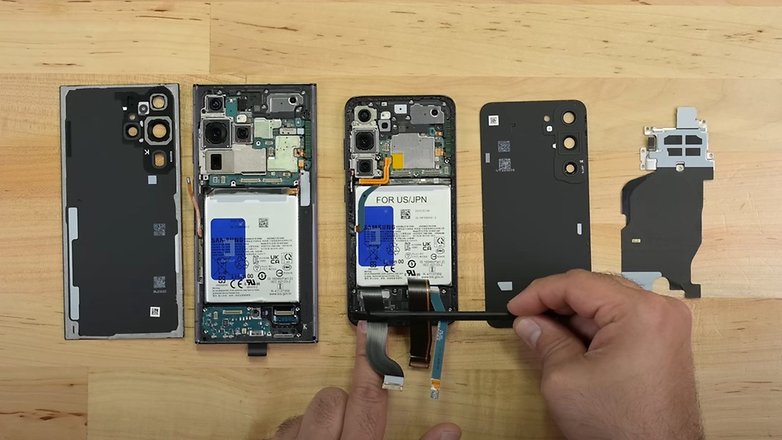 Samsung is not the first prominent brand to offer a battery special tab. As iFixit noted in its tear-down video of the Galaxy S23 Ultra, the iPhone 4 from 2010 has the same easier process of unloading the integrated battery when disassembling. However, the Cupertino giant eventually developed this into an adhesive-type pull tab in later iPhone models.
Battery Capacity of the Samsung Galaxy Z Flip 5
Regarding the capacities, the accompanied pictures have hardly distinguishable details to make out of. But as per previous reports, the secondary battery of the Galaxy Z Flip 5 has a reduced rated capacity of 971 mAh in contrast to the 1040 mAh size of its predecessor. On the other hand, it's still possible that Samsung could still opt for a larger version like what it did on last year's Galaxy Z Flip 4 foldable.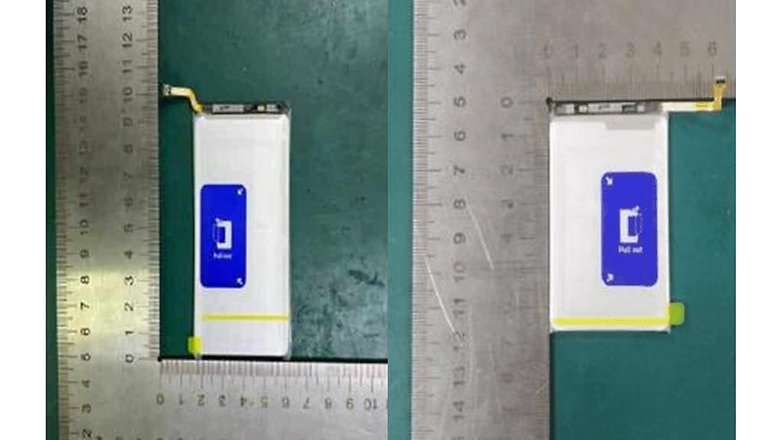 In addition to the batteries, the Galaxy Z Fold 5 and Flip 5 are planned to be powered by an overclock version of Qualcomm's Snapdragon 8 Gen 2. The duo is also set to use a teardrop-shape hinge giving a fully flat folding form and less visible crease. Samsung is expected to announce the flagship foldables in August alongside the Galaxy Tab S9 (Ultra) tablet and Galaxy Watch 6.
What are your other ideas that could help improve repairability on devices aside from these battery pull-tabs? Let us hear your suggests in the comment section below.