Leaked Image of Galaxy Z Flip 5 Surfaces: A Sneak Peek Into the Future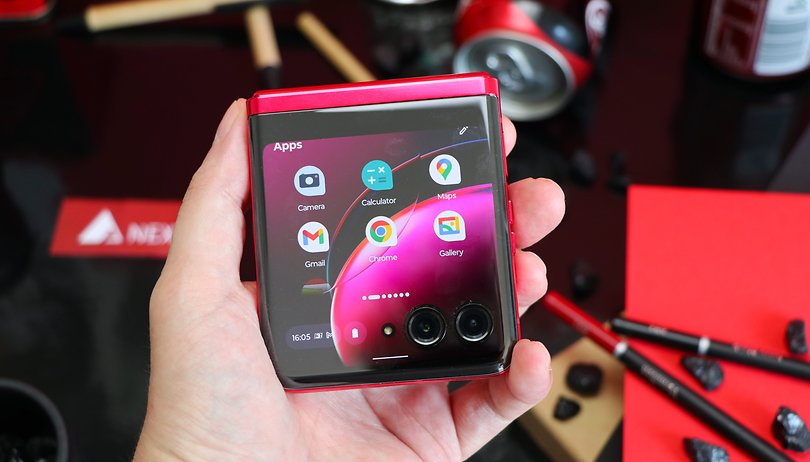 Though we've only recently received our Razr+ 2023 review unit, featuring a large cover display, the Samsung Galaxy Z Flip 5 already presents formidable competition! Hailing from South Korea, this new foldable phone is rumored to sport a substantially larger display, a claim supported by a candid photograph taken in real-world conditions.
Samsung Galaxy Z Flip 5: The big cover display comes true!
According to our current knowledge, Samsung will move the second "Galaxy Unpacked Event" significantly forward this year. If the current rumors are true, then we will officially get the Samsung Galaxy Z Flip 5 and the Galaxy Z Fold 5 on July 26.
Presumed press pictures have already provided information about the optical changes, but a photo that appeared on Twitter over the weekend gives us another confirmation of a larger outer display, like on the new Motorola Razr+.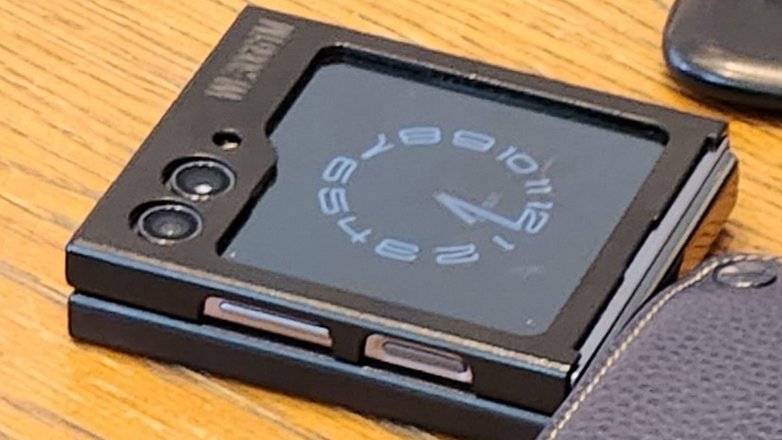 The Samsung Galaxy Z Flip 5, however, separates the two camera optics including LED flash, while the latest Moto flip flagship integrates the dual cameras into the outer display. The 3.9-inch pOLED panel looks even bigger.
Despite the protective cover, presumably primarily to prevent unwanted glances, we can clearly see the larger display, which our colleague Jade Bryan has already called a "folder design", since it has the unusual cut-out of a folder icon for the two main cameras.
Samsung Galaxy Z Flip 5 presumably with a Snapdragon 8 Gen 2
On the side, we can see the power and standby buttons with an integrated fingerprint sensor next to the presumed volume rocker. Only little can be said about the technical specs at the moment.
According to rumors, the battery consumption is not significantly worse than the predecessor despite the larger display. Samsung's Galaxy Z Flip 4 (review) has a 3,700 mAh battery. The reason for this is the optimized energy consumption of the presumably installed Snapdragon 8 Gen 2 "for Galaxy".
Surprised by this early photo with still almost a month to go? What's your take on Samsung's 5th-gen foldable? Motorola or Samsung for clamshell design? Share your preferences in the comments below.