Samsung Galaxy S7 Edge problem: do you see a pink vertical line on your display?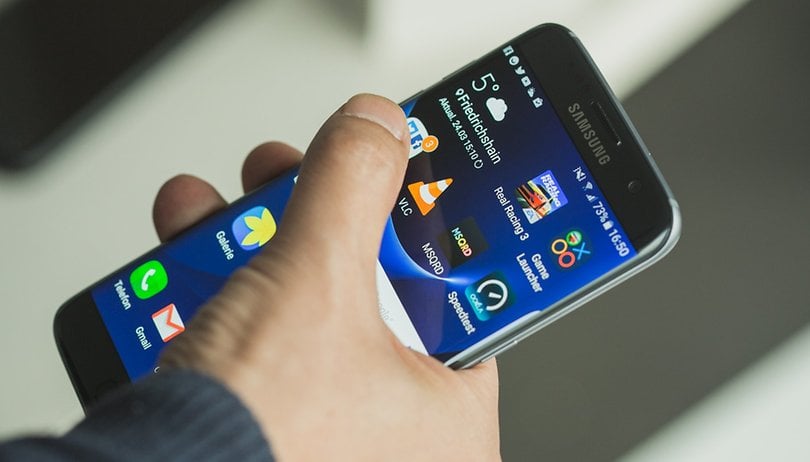 One of the best phones from 2016 is having an unprecedented and rather annoying issue: the Samsung Galaxy S7 Edge has been reported in what looks like hundreds of cases of a thin pink vertical line appearing down the right side of the display. Is this a result of the Nougat update or a hardware issue?
A mass of Samsung Galaxy S7 Edge users have been complaining across multiple forums and websites, including the Samsung support forum, Twitter, Facebook and YouTube, that this display issue suddenly occurred out of the blue, where the phone had not been dropped, nor had it been in contact with water or tampered with in any way.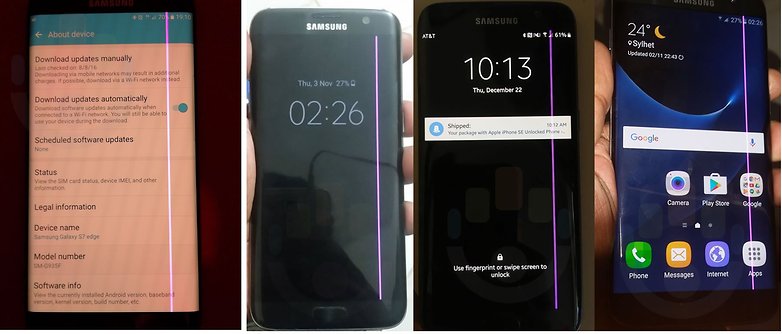 So far, Samsung has not yet issued a statement confirming whether this is a widespread issue that the company will be looking into, so you'll have to stay tuned to find out if this occurs at all. Until then, it might not be worth sending your phone in to be fixed by a Samsung technician. Not only would it take days or maybe even weeks to fix, the repair just might not be covered. Also, seeing as the Android Nougat update just started rolling out recently to the Galaxy S7 Edge, it would be interesting to see just how many of these disgruntled owners have already received the update and if this could be a possible cause. Recently, the update to this device had been halted in China because of some bugs Samsung had noticed. Could this have been one of them? That being said, some users and certain savvy members in forums are suggesting that the issue comes from the LED itself and that it is a hardware issue. In any case, it is frustrating for a relatively new device to be facing such an issue.
If you want to send in your device, that is up to you, but in the meantime, you could try a couple things at home first. For one, you could try resetting the display in the service menu. Like on all Samsung devices, type in *#0*# into the dialer pad. A word of warning on this, be careful once you enter the service menu to only access sections when you know exactly what will happen. For this situation, to reset the display, tap on Red, Green and Blue. If it doesn't work the first time, try a few more times. If this is in fact a hardware issue, a second option also shared among the forum-users is to lightly press down on the upper part of the screen below the camera lens / Samsung logo.
For further assistance from Samsung support, you can give them a call at at 1-800-726-7864 in the US. Warranty information about your phone can be found here for the unlocked model. You can also check in with you carrier to see what repair or replacement option it might offer.
Let us know if you have this problem and if you have an alternate workaround solution you could offer fellow Galaxy S7 Edge users.