Samsung's Galaxy S25 May Feature PC-Grade Gaming Capabilities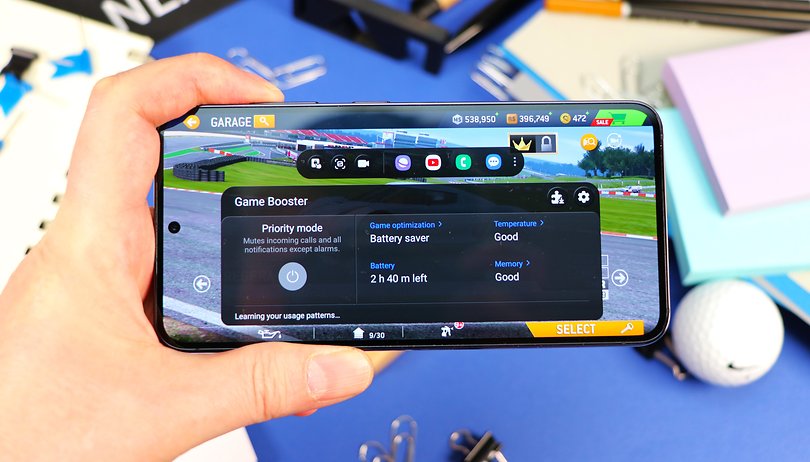 Qualcomm has since heated up the custom ARM race against Apple when it debuted the Snapdragon X Elite. The new platform, which uses a custom-designed processor called Oryon, will also be used to power Windows PCs and laptops. Apart from larger devices, Qualcomm has also confirmed to introduce Oryon cores to smartphones via the mobile Snapdragon SoCs, and one of them may be ready to debut in the Samsung Galaxy S25.
The plan was revealed by the chipmaker in the middle of its recent Snapdragon Summit. It is set to announce its next-generation mobile Snapdragon platform equipped with its custom Oryon processors at its next major event in 2024.
Although it has not detailed which range of Snapdragon chipsets Oryon will utilize, they are most likely referring to the flagship Snapdragon 8 Gen 4 SoC, which is the successor to the Snapdragon 8 Gen 3 that was recently made official. What does the arrival of Oryon processors mean for consumers?
How Oryon cores could boost mobile Snapdragon chips
For starters, Qualcomm could use a different core cluster layout rather than completely copying the same 12-core CPU design from the Snapdragon X Elite. More importantly, it is logical that a significantly lower wattage CPU will find its way to the Snapdragon 8 Gen 4. We're talking here more than half lower than the usual power draw of the Snapdragon X Elite at 50 watts.
Regardless of the iteration in parameters, Oryon cores will likely help the Snapdragon 8 Gen 4 gain enormous CPU performance improvements. Subsequently, having that extra processing power would enable even more demanding tasks for the chip, with the possibility of mirroring Apple's console-like gaming with the A17 Pro chip on the iPhone 15 Pro (review).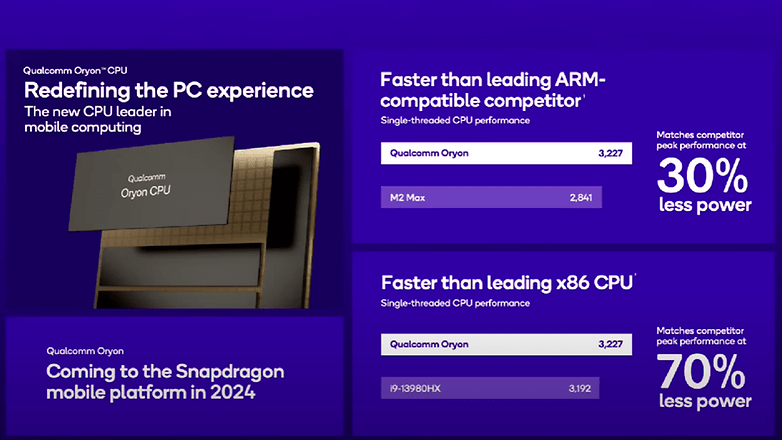 When it comes to benchmarks, the Snapdragon 8 Gen 4 may finally surpass the Apple A17 Pro in terms of single-core performance. However, there's the A18 and A18 Pro that should be announced in the same timeframe next year, so it would be interesting to see how the chipsets will match up against one another eventually.
The prominent smartphones that would likely run on the Snapdragon 8 Gen 4 include Samsung's Galaxy S25 series in early 2025. Before Samsung reveals its hand, Chinese brands like Xiaomi with the 15 series and OnePlus with its OnePlus 13 could likely announce their handsets that will debut with the Snapdragon 8 Gen 4 SoC ahead of Samsung.
Do you think that having Oryon cores in the Snapdragon 8 Gen 4 SoC would ultimately deliver a leap in smartphones' capabilities? Shoot us with your answers in the comments.