Why I totally changed my mind about the Samsung Galaxy S23 Ultra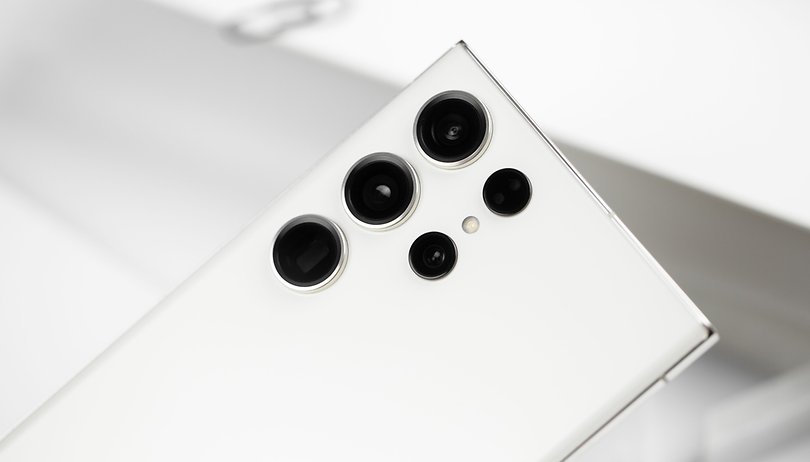 I have been complaining a lot about the Galaxy S23 Ultra from Samsung. I criticized it for not bringing enough new features compared to the Galaxy S22 Ultra and for being far too expensive. But after reviewing the device and using it as my daily driver, I've totally changed my mind. What caused this change? Read on and I'll tell you why.
The Samsung Galaxy S23 Ultra has all the qualities of the Galaxy S22 Ultra and corrected virtually all of its predecessor's flaws. This is the ONLY Samsung smartphone you should buy. It is THE best Samsung smartphone and even THE best Android smartphone at the moment. And yet, it took me an entire review and almost 3 weeks of daily use to really realize that.
Before I proceed to tell you why I'm right about this matter, here is some context. At NextPit, I'm "known" for bitching about everything. A manufacturer has the audacity to sell their smartphone at too high a price? You then end up with a 3,000 word post written at 3am while smoking my electric cigarette like a 19th-century locomotive.
Am I just being dishonest?
The thing is, I realized that I was starting to go in circles. I've railed against almost every major Samsung or Apple launch. As most of you already know, I'm based in Berlin, where the prices for flagship products differ from what we have in the United States, right? So, I complained when Apple released its iPhone 14 Pro Max with the top model priced at $1,599. And I raged, with tears in my eyes, when Samsung released its Galaxy S23 Ultra at over 1,400 Euros. Of course, I would have sung a very different tune if I were living Stateside since Samsung retained the price of the handset there from $1,199 onward.
I'm even sure I have a negative social credit in China after my tirade against the Huawei Mate 50 Pro that costs more than 1,000 Euros in Europe without offering any Google services.
And really, for me to dive into scientific calculations about the price difference between smartphones in an article, there really is something to grumble about (need I remind you that I got 5/20 in my math exam). Even in my initial hands-on of the Galaxy S23 Ultra, I had a hard time hiding my cynicism in front of Samsung's over-the-top pricing policy.
Why, then, did I make flip-flop like a politician?
Did Samsung slip me a little check under the table to shut me up? No. Am I an ideological weather vane, a sophist, who defends everything and its opposite to gain a few precious clicks? Not at all (I know this one is harder to believe)! Or did I, like an influencer, totally set aside the notion of quality/price ratio during my review?
No, no, and no. Believe me or not, the reason is quite different and much more legitimate than that.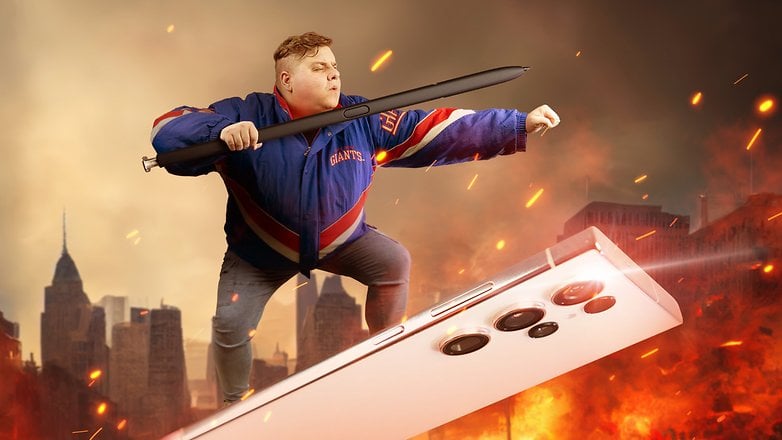 I maintain that the Galaxy S23 Ultra is too expensive
I know I have many detractors in the comments (especially on our German site, but also on the French site). I must admit that it sometimes demoralizes me. But I know that's part of the game. I have strong opinions and my articles are more often than not a bit more divisive.
Besides, based on experience, I know that as a journalist, you have to know how to deal with a certain presumption of incompetence that some readers may have. After all, it's normal. Our relationship is quite vertical.
I share my opinion using the platform that is NextPit. You don't know me. It is normal that you question my legitimacy to do so. To a certain extent, I even find this model to be very healthy.
But if I'm usually in "I accuse" mode in my mood posts, this time I'm going to adopt an "I assume" posture. Yes, I assume to say that the Galaxy S23 Ultra is the best Samsung smartphone despite its massive price tag on which I've been bitching about constantly.
And yes, I assume I gave it a 4.5 out of 5-star rating despite the insane price tag in selected regions. That's how much the smartphone won me over. I even totally recommend you buy it, despite the high price.
But that doesn't mean that I deliberately pushed budget considerations aside during my review. For me, the price is also part of the user experience. It's as important a purchasing criterion, if not more so, than any other element of a smartphone's specifications.
The feeling of getting value for money is essential in the act of buying and using the product daily. It would be a total heresy to ignore it when reviewing a smartphone or recommending its purchase. However, it shouldn't lead to an automatic rejection as soon as a smartphone is sold at a high price. There are plenty of costly tech products that are worth their price. The Galaxy S23 Ultra is one of them.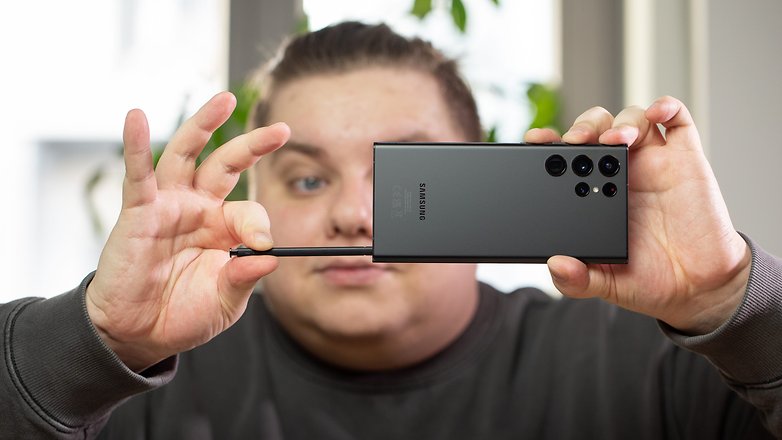 The Galaxy S23 Ultra is the only Samsung flagship you need to buy in 2023
"Okay, Antoine, you've been saying nothing interesting for 20 paragraphs." Ok, well, I already told you that despite its high price, I still advise you to buy the Galaxy S23 Ultra.
But in fact, I advise you to buy the Galaxy S23 Ultra and nothing else. No other Samsung smartphone is this good. No, not even the Galaxy Z Fold 4 (review), which remains one of my favorite devices despite its flaws.
In fact, I had already started to develop this reasoning in the conclusion of my Galaxy S23 Ultra review. I wrote there that the Galaxy S23 Ultra is what the Galaxy S22 Ultra should have been. It is THE model that completes the merger of the Galaxy S and Galaxy Note lines. It is THE model that finally puts an end to the disadvantageous treatment of European users by integrating the Snapdragon 8 Gen 2 everywhere. This is THE Samsung model that finally offers excellent battery life that was always lacking from the manufacturer.
I'm not taking this reasoning route as part of my eccentricity. My colleague Rubens, for instance, has also argued that the 2023 flagships will probably be the best we've seen in years.
In this excellent article, Rubens primarily mentioned the performance of Qualcomm's latest high-end chips to support his point. Certainly the integration of the Snapdragon 8 Gen 2 SoC in the European Galaxy S23 Ultra has majorly influenced my judgment.
There's no denying that Samsung has taken a technological step forward this year. This is the most successful Samsung smartphone since the Galaxy Note 10+ that I reviewed in 2019. Everything about it is Ultra. The integration of the S Pen? Check. A versatile 200 MP camera module? Check. An AMOLED QHD+ screen with a 120 Hz refresh rate? Check. Fantastic battery life that is light years ahead of the Galaxy S22 Ultra? Check.
All these technical specifications are actually felt when using the handset. That's what made me flip. When using the Galaxy S23 Ultra, you realize how the incremental changes actually do have an impact on the user experience.
The Galaxy S23 Ultra is not without flaws...
However, my hyper-positivity towards the Galaxy S23 Ultra does not mean that the smartphone is perfect. Apart from its price, which remains a flaw, I need to remind you that there are some negative points.
The camera module is one of them. It's undeniably the most versatile configuration on the market, but the focus is still somewhat off for a smartphone of this caliber. Try to take a picture with moving subjects and you'll see what I mean. DxOMark only ranked it 10th in terms of photo quality, behind the iPhone. The "fast" charging is so slow that Samsung should not be allowed to legally label it as "fast charging" anymore. Despite the raw performance, Samsung's thermal throttling does make itself present. However, I do prefer progressive thermal throttling that stabilizes ala Samsung rather than no throttling at all to scratch benchmark scores.
... but I don't care and neither should you
When it comes to all of these, only nerds care. Yes, I am sorry. I have to be true to myself and end this mood post by ruining it for my detractors.
Think whatever you want. Use any derogatory adjective to describe me. But for these tiny flaws, for the public is the heart of Samsung's target, and they do not care about them. And that's the kind of users I'm writing for.
Please understand. This is not a gratuitous dig at our hardcore readers. But if you are one of them, you know as well as I do that you don't need my opinion on a smartphone. You don't need my reviews or my purchasing advice. You may know more about tech than I do.
So I'm talking to people who are outside this niche. The people whom Samsung relies on to achieve its financial goals. Goals that project that more than 50% of Galaxy S23 sales will be for the Galaxy S23 Ultra.
And to those people, I say the Samsung Galaxy S23 Ultra is well worth the price. The truth is, if you're expecting price drops on the Galaxy S22 Ultra, stop right now. Instead, wait for price drops on the Galaxy S23 Ultra. In 3 months' time, you will certainly be able to find it for approximately $1,000 thereabouts in the marketplace.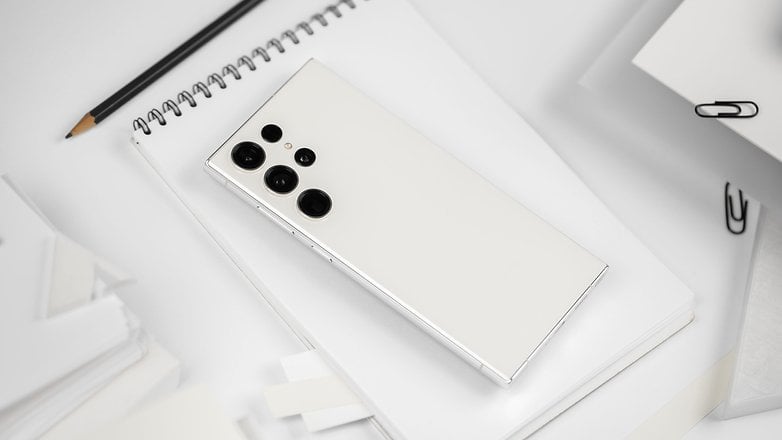 This is the Samsung flagship with the best battery life by far. The performance of the Qualcomm SoC crushes that of the Exynos 2022 of the S22 Ultra. You'll get 4 years' of Android and 5 years' of security updates as well. The 200 MP camera module remains one of the best choices this year as well. Forget about the Galaxy S22 Ultra. Forget about the Galaxy S23 and Galaxy S23+. And forget about the Galaxy Z Fold 4 (I'm telling you this with a bit of a twinge of regret, I admit).
In short, if you want a high-end Samsung smartphone, buy the Galaxy S23 Ultra. Just follow our guide to find out what offers are available. And you know something else? Go through our affiliate links. That's how much I confidence I have when it comes to my buying advice, whether you like it or not.