Samsung's Next-Gen Display Can Measure Your Blood Pressure and Heart Rate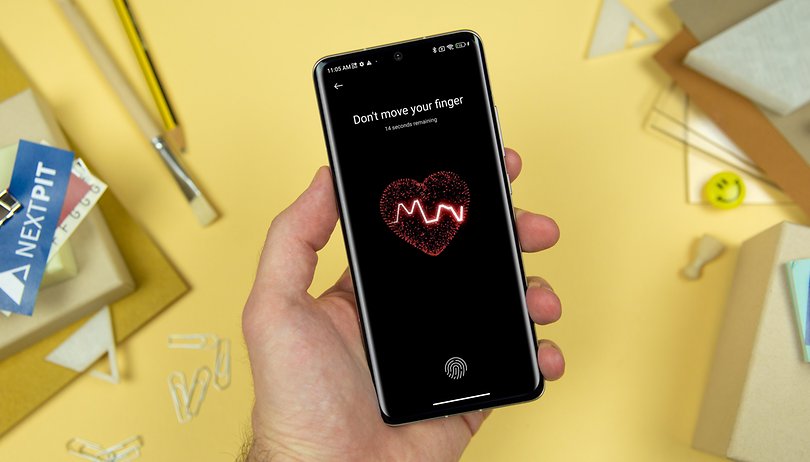 Most of today's smartphones rely on an ultrasonic fingerprint scanner that is located under the display for security purposes. Samsung, one of the pioneers of the technology, is introducing an advanced panel for future devices that is capable of reading fingerprints in any area of the screen as well as measuring health data such as blood pressure.
At Samsung's SID Display Week in Los Angeles, the South Koreans unveiled a new display known as Sensor OLED Display that drastically improves fingerprint recognition and biometrics in smartphones and tablets. It has an embedded light-sensing organic photodiode (OPD) as opposed to having it separate as found in existing solutions.
The use of OPD will enable fingerprint scanning on the whole screen instead of only utilizing a portion or the bottom area as seen on the Samsung Galaxy S23 and Galaxy S23 Ultra. Additionally, these will also improve security by allowing one to input multiple IDs or fingerprints during the authentication process.

How Samsung's OLED panel with biometric sensing works
However, the most notable feature that the Sensor OLED Display introduces would be support for biometric reading. Samsung claims the panel will take advantage of the OLED light to monitor some health or biometrics data of a user.
Specifically, light will be beamed onto the blood vessels of the user's fingers when pressed against the display. Furthermore, the variation of reflected and refracted light back to the panel will determine one's blood pressure level and heart rate. The method is partially similar to how the 3-in-1 BioActive sensor works on Samsung's Galaxy Watch 5 Pro which we've reviewed, which relies on a spectrum of lights and lasers.
Currently, it remains unclear whether we could expect the technology to materialize on an actual Samsung Galaxy smartphone or tablet. Considering how it was already demonstrated at Samsung's Display Conference, we may see this arrive in a few years' time.
What are your thoughts on the possibility of a Samsung smartphone having a built-in biometric sensor in the display? Do you think it is a vital feature that you would consider having in the future? We'd like to hear your answers in the comments.