Samsung Galaxy Note 8 with DeX: great, but...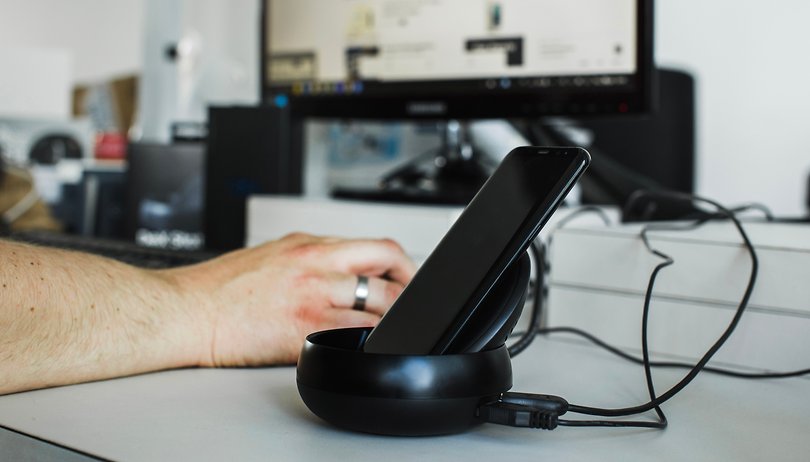 Samsung introduced the DeX station alongside the Galaxy S8, and this feature, which turns a smartphone into a PC replacement, will supposedly make the Galaxy Note 8 even better. It does the job, but there is still a whole lot to do—mainly when it comes to the commitment of app developers.
Samsung has given DeX mode a few improvements for the Galaxy Note 8. More icons can be shown on the menu, multi-window usage was simplified, which now works very much like in Windows, and performance was improved. The dock itself remains the same, but it has only been available for a few months anyway. Although you can't really use the smartphone as a standalone device in DeX mode - it sits firmly in the holder with the display off - the improvements not only sound good but are also good in practice. It does, however, falter in other areas.
When using DeX with the Samsung Galaxy Note 8, you immediately notice that the only apps that actually run smoothly on the large display are Samsung's own. Many applications can't even be enlarged; rather, they remain in a small window in smartphone format that the user can't expand. Although some apps, such as Twitter, can be set to full screen, they are displayed in a way that is hardly practical.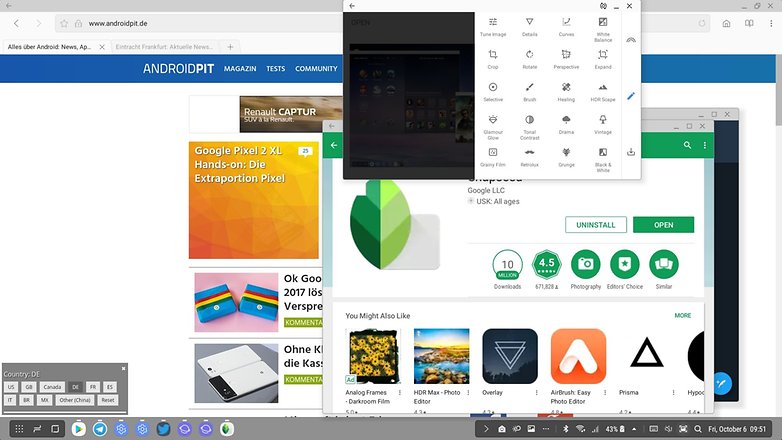 Samsung fears a chicken-and-egg problem
One thing is crystal clear: App developers are obviously either not interested in DeX and similar solutions or do not see enough potential in them to invest their efforts into the adaptation. This is a classic chicken-and-egg problem that is all too familiar to me as a former Windows Phone user: few apps and therefore few users, which therefore leads to little interest from app developers, which generally does not result in a bright future.
During the Galaxy Note 8 presentation, Samsung not only praised DeX as a work device but also as a device for games. It makes sense; gaming is definitely much more fun on a large screen with a keyboard and a mouse. There's just one problem: Hardly any games really support DeX. In most titles, DeX gamers only see the games in an emulated smartphone screen and often enough the keyboard is not even supported; rather, your mouse needs to act as a finger replacement. Sometimes it works quite well, such as in strategic titles, but sometimes it doesn't work at all. In all seriousness, you've got to be kidding me if I'm supposed to control Need For Speed - No Limits by using the mouse button to click on the gas pedal in the mini-game window on the monitor.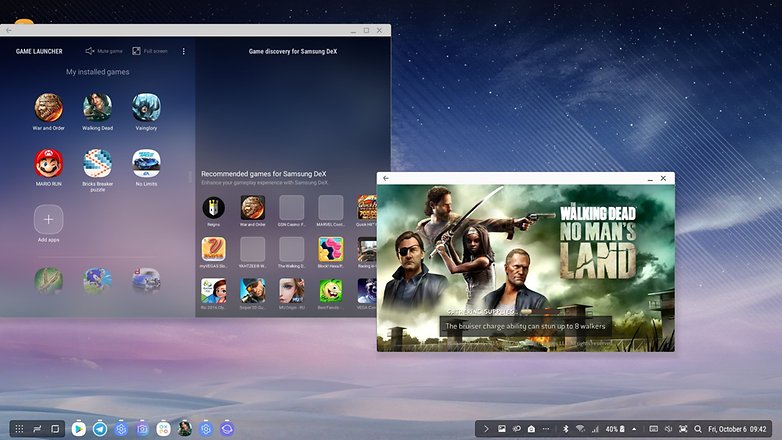 Paradox: In Samsung's game launcher, an entire series of games, which bear the title "Games discovery for Samsung DeX", are shown via DeX. I expected to find some games that were adapted for DeX among these several dozen titles, but no dice. Hardly any games work with the large display and input devices. Samsung also bears some responsibility here, as it's no longer the fault of the app developers alone. Why do they advertise titles that are not in the least suited for DeX?
DeX isn't for the masses
The Galaxy Note 8 is actually predestined for DeX. Improvements in the system will make the replacement PC run more quickly and smoothly, work better with many open programs, and display more content than what was possible with the Galaxy S8. The smartphone will not become excessively warm either thanks to active cooling. However, the DeX does not offer good and true mobility compared to a notebook PC, because in addition to the dock, you ultimately need to pack a keyboard, mouse, cable and even a monitor for good measure as well. Most customers simply don't need DeX. Nevertheless, it is a good approach to show everything you can do with that high-performance computer in your pocket.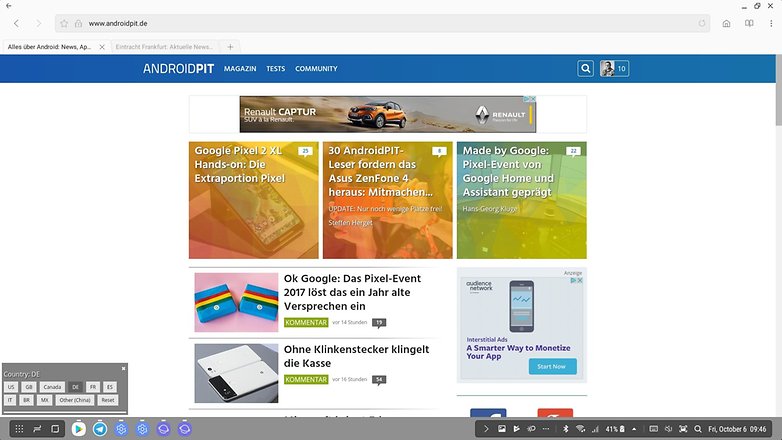 If developers would be a bit more committed and if the entire setup would become a bit more flexible - a wireless connection and touchscreen to replace the mouse and keyboard are key - DeX could become even more exciting, mainly with the Galaxy Note 8. Although these kinds of PC-replacement docks for smartphones will never become something for the mainstream, they could thoroughly enrich the lives of enthusiasts.
What do you think of DeX and similar solutions that we will see in the near future? Are they worth it or not?