New Samsung Image Editor Enhances Galaxy S23 Photos with the Help of AI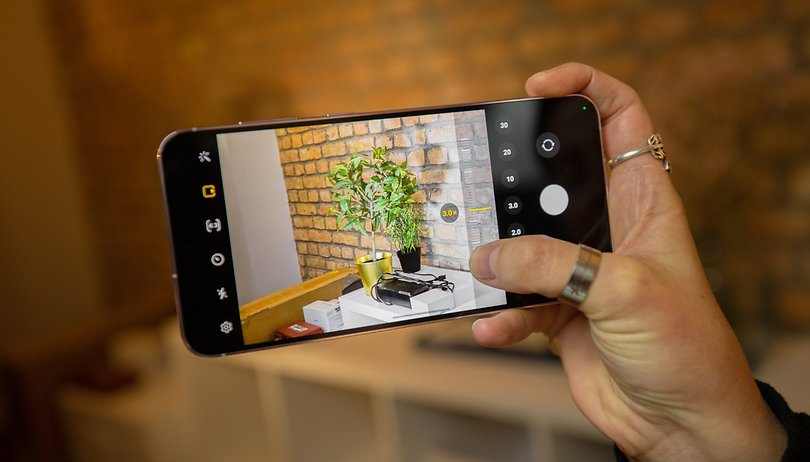 Samsung is launching more apps and services that rely on the device's machine learning and AI capabilities. Its latest addition is the Galaxy Enhance-X app, which is the same photo editing app from last year. Only this time it's an updated version with better editing features and is exclusive to the Galaxy S23 (Plus) and Galaxy S23 Ultra (review) at the start.
Although the Galaxy S23 trio is one of the best camera phones you can buy right, there might be instances some shots to be blurry or subjects that are not well-lit. You have the option to retouch it using the built-in editing tools in the gallery or in a separate editing application. For Galaxy S23 devices, Samsung is providing even more enhanced and extensive effects through the Galaxy Enhance-X.
Add HDR effect or remove shadows from a photo via Galaxy Enhance-X
The app includes a handful of controls and functions such as HDR and image resolution upscale for compressed downloaded images that you won't find in the gallery. For instance, the Magic tool is a one-click photo enhancer, which automatically detects the irregularities found in a photo and subsequently applies the necessary adjustments and fixes.
There is also a shadow remover that reduces or fully eliminates unwanted dark areas. Moiré or wave pattern improvement has a similar function as the shadow remover, but it removes the vertical or horizontal lines from the pictures taken on your laptop or TV screen instead.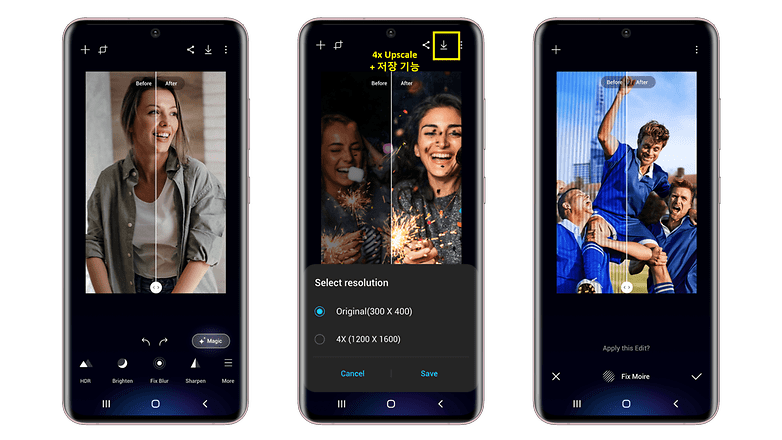 Similar to other editing apps like Google Photos or the feature-packed Snapseed, the Galaxy Enhance-X app has a preview feature. Users can see the added effects of an edited photo and compare it to an unedited one.
Which Samsung Galaxy phones can download the Galaxy Enhance-X app
The app is in the beta stage, but Samsung said in a blog post the app is already available to download through the Galaxy Store for the Galaxy S23 devices. It also plans to expand the compatibility to the Galaxy S22 (Ultra) in the future version of the app. The app may require a specific hardware or chipset, so it's unclear if much older Galaxy smartphones will be supported.
List of Samsung phones compatible with the new Galaxy Enhance-X app:
Samsung Galaxy S23
Samsung Galaxy S23 Plus
Which photo editing app you used? Do you have other suggestions that are better than the Samsung Galaxy Enhance-X or Google Photos? Share with us in the comment section.