Galaxy A54 vs Pixel 7a: Which Mid-Ranger Is The Better Deal?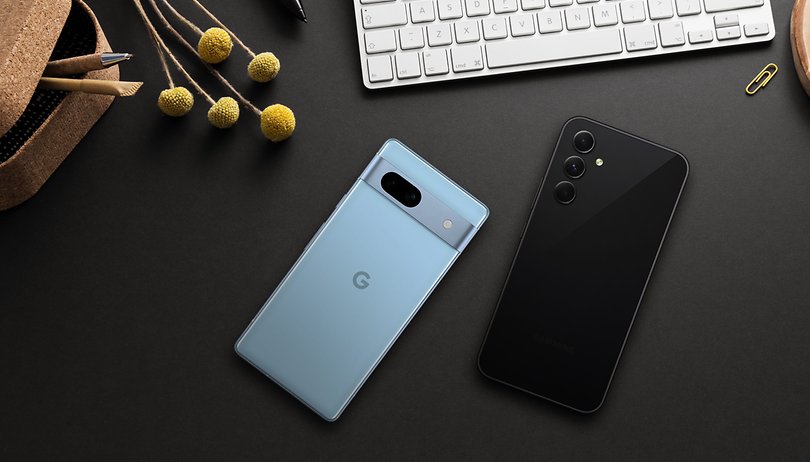 After some big technical sacrifices in the Pixel 6a, Google gave its successor a lot of the features we were asking for but that came at a price. After testing the Pixel 7a it is time to compare it with one of the best-selling sub-$500 Android phones, the popular Galaxy A54. Let's see which one offers the best solutions for the camera, battery life, performance, and more.
Truth be told, the Pixel 6a was already an excellent deal, with not only frequent discounts in most markets where it is sold but also a price drop after the Pixel 7a launched. So if you are looking for the best bang for the buck in the Android space, it is also worth considering it. But back to our contenders... We will start with the technical specifications:
Google Pixel 7a vs. Galaxy A54
Product
Image

Launch MSRP
$499.00
$449.99
Display
6.1" OLED
6.4" OLED
2,400 x 1,080 pixels
2,340 x 1,080 pixels
90 Hz refresh rate
120 Hz refresh rate
SoC
Google Tensor G2
2x Cortex-X1 @ 2.85 GHz
2x Cortex-A78 @ 2.35 GHz
4x Cortex-A55 @ 1.8 GHz
7x Mali-G710 GPU
Samsung Exynos 1380
4x Cortex-A78 @ 2.4 GHz
4x Cortex-A55 @ 2.0 GHz

5x Mali-G68 GPU
RAM
8 GB LPDDR5
6 / 8 GB
Storage
128 GB UFS 3.1
128 / 256 GB UFS 2.2
Expandable memory
❌
Yes, expandable up to 1 TB
OS
Android 13
Three years of Android updates
Five years of security updates
One UI 5.1 based on Android 13
Four years of Android updates
Five years of security updates
Camera
Main: 64 MP, f/1.89, OIS
Ultra-wide angle: 13 MP, f/2.2

Main: 50 MP, f/1.8, OIS
Ultra-wide angle: 12 MP, f/2.2
Macro: 5 MP, f/2.4
Selfie camera
13 MP, f/2.2
32 MP, f/2.2
Battery
4,385 mAh
Wired charging: 18 W
Wireless charging 7.5 W
5,000 mAh
Wired charging: 25 W

Connectivity
5G / LTE / eSIM / Wi-Fi 6E / Wi-Fi Direct / Bluetooth 5.3 / NFC
5G / LTE / eSIM / Wi-Fi 6 / Wi-Fi Direct / Bluetooth 5.3 / NFC
IP Certification
IP67
Colors
Sea, Charcoal, Snow. Coral (Google Store only)
Awesome Lime, Awesome Graphite, Awesome Violet, Awesome White
Dimensions and weight
152 x 72.9 x 9 mm, 193.5 g
6.0 x 2.8 x 0.4 in, 6.8 oz
158.2 x 76.7 x 8.2 mm, approx. 202 g
6.2 x 3.0 x 0.3 in, 0.44 lb
Advantages

Compact design
Top-notch performance
Versatile and trustworthy camera
All-day long battery
Wireless charging

Great AMOLED screen (as usual)
Excellent battery life
Good performance in apps and games
The best update policy on its price range
Fewer bloatware than its Chinese rivals

Cons

Slow charging time
No power adapter in the box

No headphone jack
Slow wired charging
Lags behind the Pixels in camera performance

Rating

Read the Pixel 7a review

Read the Galaxy A54 review
Check offer*
With the groundwork set, let's delve deeper into which phone is the better option in some important categories.
Table of Contents:
Display and design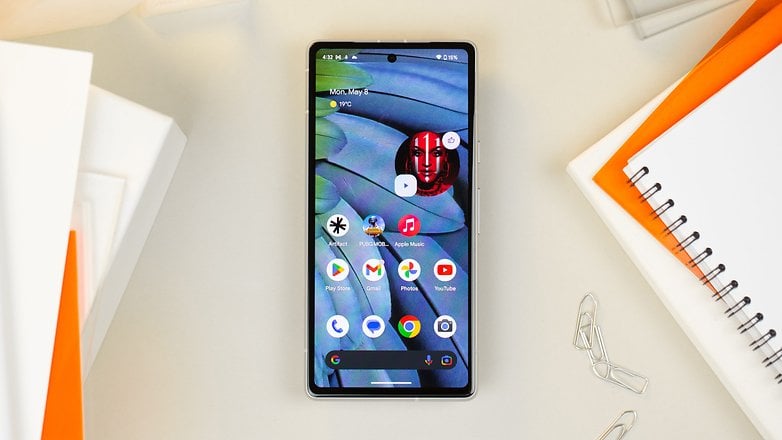 In the design category both the Pixel 7a and the Galaxy A54 follow very different styles, yet mimic very closely the more expensive models in each respective brand. Viewed from the front both models feature slightly thick borders around the display and a punch-hole for the selfie camera. The Pixel 7a, however, has more boxy corners, while the Galaxy A54 features curved ones.
On the back, despite the differences in material—Gorilla Glass 5 on the A54 and plastic on the 7a—both feel surprisingly similar to the touch, and the curved corners on the Pixel sometimes feel better when gripping the phone. The camera module design is highly subjective, but it is worth noting that the side-to-side "visor" build on the Pixel 7a makes it sit still on flat surfaces, while the A54 does not.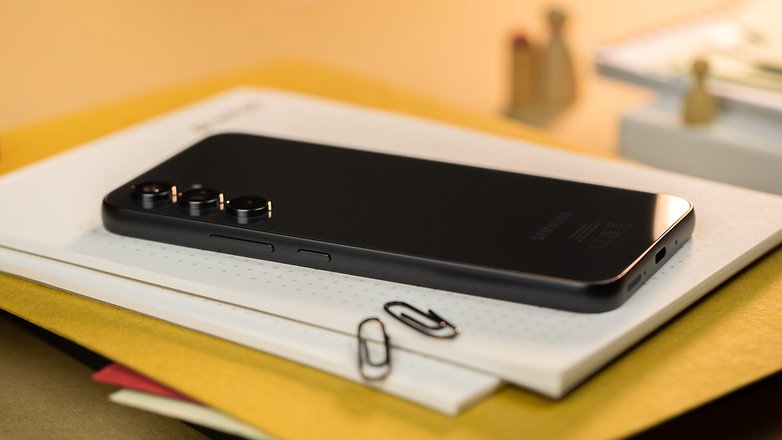 Back to the front, we have what on paper is a reasonable difference in screen size that doesn't really materialize in overall dimensions. The Galaxy A54 is only slightly taller and wider than the Pixel 7a by a smaller margin than what the specs suggest.
Another difference on the screen, this time more noticeable, is the refresh rate. Google managed to upgrade its intermediate phone's display spec from the 6a's 60 Hz to 90 Hertz on the Pixel 7a, but that still pales next to the 120 Hz on the Galaxy A54. The difference between 90 and 120 Hz is not as stark as jumping from 60 to 90, but 120 Hz still offers smoother animations for scrolling elements and games.
Performance and connectivity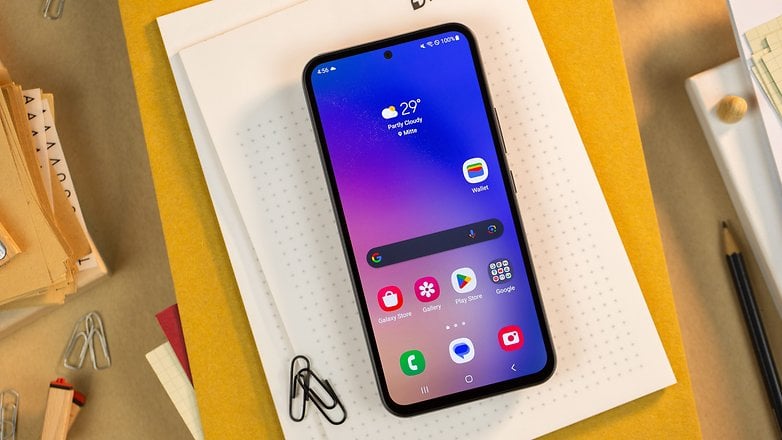 Performance-wise, both phones couldn't be more different. Google simply used the same processor and memory specs as in its flagship phones, with a purebred high-end CPU, RAM, and storage. Samsung, on the other hand, crafted a bespoke Exynos chip that is competitive with MediaTek and Qualcomm rivals but can't compete in horsepower next to the Google Tensor G2, as the benchmark numbers show clearly:
Google Pixel 7a
(Tensor G2)
Samsung Galaxy A54
(Exynos 1380)
3DMark Wild Life
3DMark Wild Life Stress Test

Best loop: 6590
Worst loop: 4980

Best loop: 2840
Worst loop: 2804

Geekbench 6
If you are doing any sort of compute-heavy task or playing demanding games, the Pixel 7a will always offer a superior experience. The Tensor chip packs not only more powerful and faster CPU cores, it includes more GPU cores from a newer generation (seven Mali-G710 vs five Mali-G68). It is important to note, however, that the Pixel 7a is more prone to overheating, which can trigger thermal throttling. Even so, performance was always higher than the Galaxy A54.
In regular tasks like navigating social media, browsing the web, or checking directions in Google Maps, both phones perform similarly well. And mainstream games like Real Racing and Call of Duty ran smoothly on both phones.
Cameras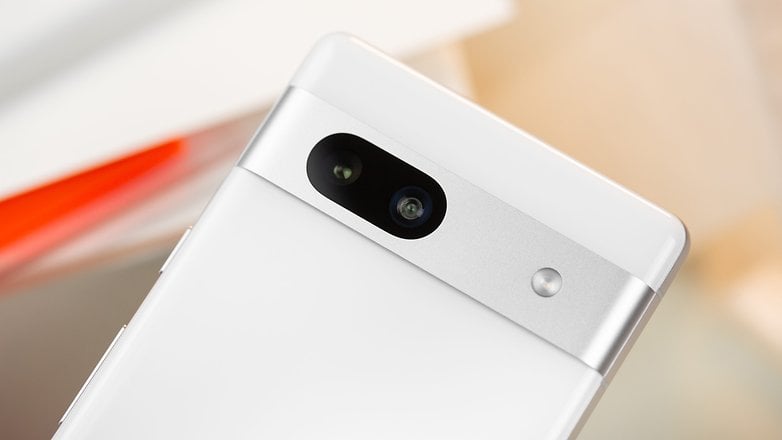 Different approaches can also be found in the camera department. While the Pixel 7a includes a modest two-camera module with a wide and ultra-wide kit, Samsung still follows the more-is-better approach with a triple camera on the Galaxy A54 (and its predecessor had four): Wide, ultra-wide, and macro lenses.
Pixel 7a pictures
Galaxy A54 pictures
Despite both phones giving pleasant results in both daylight and nighttime scenarios, Google's investments in image processing give the Pixel 7a an edge, especially for shots taken at night, which usually require less thought when using the Pixel than the Galaxy phone. And yeah, after getting rid of the depth camera, it may be time for companies to start thinking about retiring low-resolution macro cameras as well...
Software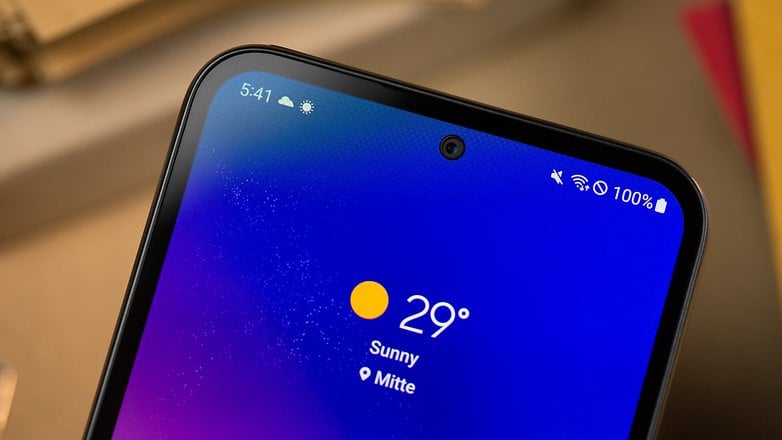 The software side until three years ago would have an undisputed winner: Simply go with the Pixel. Nowadays, however, Samsung actually promises system upgrades for longer than even Google—four versions versus three on the Pixel 7a. On the other hand, the Pixel 7a i s scheduled to receive monthly security updates for five years after its release, a frequency that drops to quarterly and by semester ones as the Galaxy A54 gets older.
User interfaces are a matter of taste, and you can read Camila Rinaldi's impressions on the One UI 5 here. Google's stock Android interface barely changed with Android 13, so her impressions of the Material You interface and Android 12 in general are still valid.
In the past, Samsung used to have its device ecosystem as another advantage. But in recent years, not only Google launched its first smartwatch, it also returned to the tablet space and built its first foldable phone as well.
Battery and Charging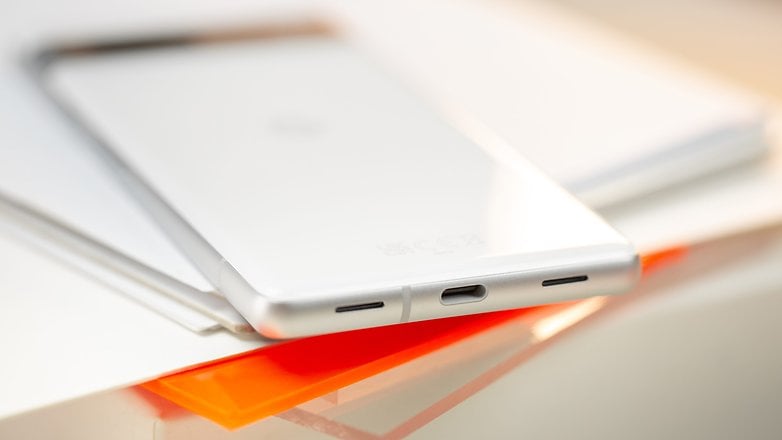 When it comes to the battery, the Galaxy A54 has a clear advantage with a 5000 mAh capacity, versus 4385 mAh on the Pixel 7a. However, on the PCMark battery life test, the Google mid-ranger scored a 16h9min runtime against a 12h31min achieved by the Samsung phone.
Charging was a weak spot on both phones' reviews as they are far behind the Chinese competition in power/speed. The Pixel 7a, however, is compatible with wireless charging, a feature usually not found on mid-range phones. Just remember that neither of the phones come with a power adapter in the box.
Price and availability
Availability and pricing are clear wins for the Galaxy A54 at the time of publishing this comparison. The Pixel 7a is available in only 17 countries, while the Galaxy A54 can be bought in (way) more than triple that number, and is already being heavily discounted in online retailers. But as previous Pixel models showed, it is only a matter of time before the Pixel 7a sees its share of big deals as well.
| | | |
| --- | --- | --- |
| | Google Pixel 7a | Samsung Galaxy A54 |
| 128 GB | | |
| 256 GB | | |
Conclusion
Upper mid-range phones are often sold on the promise of an almost flagship-like experience and features on a cheaper package, and no other recent phone matched that task as well as the Pixel 7a. With a powerful (if hot) processor, award-winning cameras, and now even wireless charging is available on the Pixel 7a, something that we cannot take for granted on a mid-range phone.
The Pixel 7a, however, charges a little bit more than what the Galaxy A54 is sold for, and even Google's previous Pixel 6a, which places it too close to the bigger Pixel 7. We already compared the different Pixel 7 models in another article, by the way.
It is easy to recommend the Pixel 7a over the Galaxy A54 for its combination of a clean interface, better performance, versatile charging, and superior cameras. But the Galaxy A54 is still a valid option, for example, if you are invested in Samsung's ecosystem, or have a big discount.
What about you? Which phone would you pick in this price range? Do you think it is worth spending a little bit more and getting the Pixel 7, Galaxy S21 FE or other sub-$600 phone? Share your opinion in the comments below.