Samsung Teases Galaxy A54's Pro-level Low Light Camera Capabilities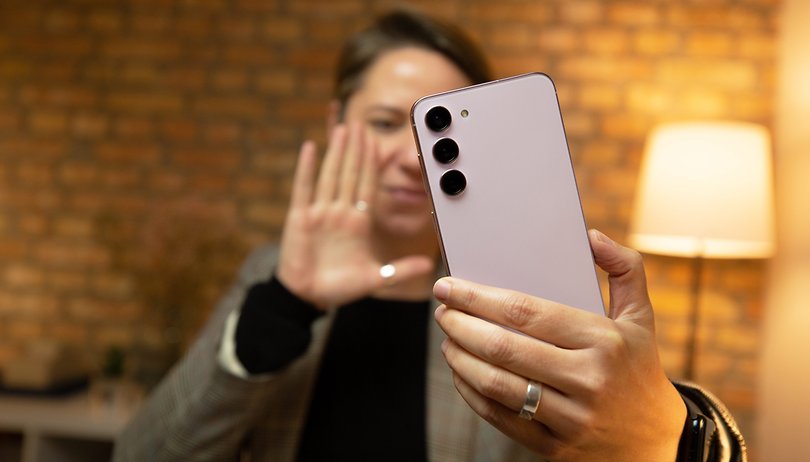 Details and pictures about the Samsung Galaxy A54 continued to be leaked. These include the recently revealed pricing for the top-end mid-range and the cheaper Galaxy A34. To keep the interest in the device spinning, and since there's a rumor of an imminent launch, Samsung is officially teasing the Galaxy A54 along with its camera features.
During the announcement of the Galaxy S23 (Plus) and Galaxy S23 Ultra already reviewed by NextPit, the South Koreans highlighted the low-light camera capabilities of the trio. It appears that Samsung's Galaxy A54 will also take advantage of some of these tecniques, especially for capturing photos at night.
On Samsung's regional website, the company is allowing users to sign up and get notified when the phone becomes official. It is also teasing several key features of the Galaxy A54 such as the AMOLED display and long battery life. Additionally, it partially shows the black and purple colorways which confirms the refreshed design mirroring the Galaxy S23 (review).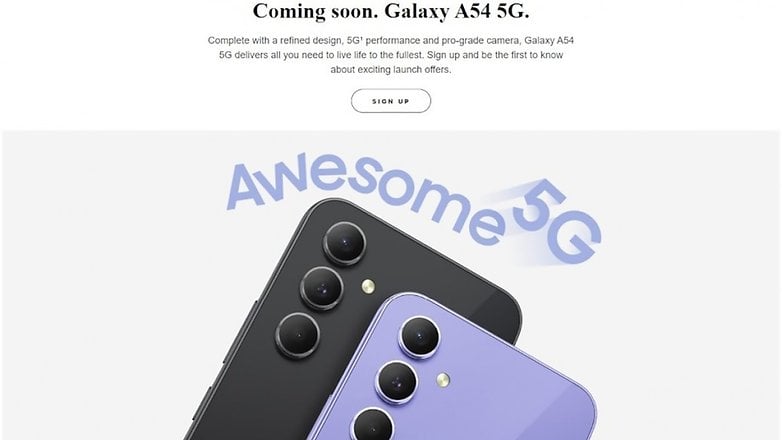 Samsung Galaxy A54 low-light camera
Perhaps the most notable from the teaser is how Samsung is marketing the Galaxy A54 in low light shooting through 'Nightography'. Namely, the device will feature Single Take and OIS, which are both available on last year's Galaxy A53 we tested. But it's unclear if there are new effects added with the Galaxy A54's version of Single Take or if it will have premium modes like star trail via Astrophotography.
Based on multiple sources, Samsung is scheduled to launch the Galaxy A54 and Galaxy A34 on March 15. The more expensive mid-range model is expected to be powered by the Exynos 1380 chipset and will come with 8GB of RAM on the base variant. Both upcoming devices could arrive with higher price tags.
Which features do you look for most from a mid-range smartphone? Is it a high MP camera or a snappy processor? We'd like to hear your answers in the comment section.